If you suffered an injury during an accident, such as a car wreck or a slip and fall, you should discuss your options and legal rights with a Doral personal injury lawyer at Dolman Law Group. We only represent individuals who have been injured as a result of the negligent or reckless actions of others. Our mission is to protect accident victims and help them recover the financial compensation they need and deserve after a serious injury resulting from an accident in Doral or the surrounding area.
Top Reasons to Hire a Doral Personal Injury Lawyer at Dolman Law Group
Many Television Firms Are Settlement Mills - We are the opposite of the high-volume personal injury lawyers advertising all day long on television and radio. Many of these high-volume injury lawyers have a business model based on settling massive amounts of cases. Their case managers and support staff handle the bulk of their work, not lawyers.
In contrast, we have built a reputation for litigating claims and taking cases to trial. In turn, we keep the insurance carriers honest by posing a genuine risk to them. Keep in mind, even the world's worst trial lawyers are still more effective than the law firm that never or rarely takes cases to trial. Insurance companies despise spending money, and that is what we force them to do every day.
And, even if we don't take your case to trial, just having an active litigation department makes the rest of our cases worth considerably more. Why? Because insurance companies know we will take them to court and we will win, so they would rather just give us a fair amount now and save the headache.
We Have The Necessary Financial Resources To Go To War With The Largest Insurance Companies - Whether it's handling an insurance claim or personal injury lawsuit, we are often engaged in a war of attrition with adjusters and defense lawyers. The insurance company is looking to wear your lawyer or firm down by spending just enough money to make them cave in. When you hire Dolman Law Group, you're choosing a firm with significant financial resources to make an insurance giant spend significant money to the extent it becomes unprofitable.
We Will Not Leave You Holding The Bag On Your Medical Bills - at the resolution of any claim or personal injury lawsuit, we will negotiate with your medical providers to ensure you net as much as possible. Our foremost goal is to ensure you are not paying out of pocket for any medical bills after your case is resolved.
Our Law Firm Has Been Built From Referrals From Very Satisfied Former and Current Clients - we are not heavily reliant on advertising to bring in new clients. Our reputation is the cornerstone of our practice, and client satisfaction is extremely important to every member of our team.
A Number of Law Firms Refer Their Biggest or Most Complicated Cases to Dolman Law Group - the greatest compliments come from our colleagues who often associate with Dolman Law Group on their biggest cases due to our abilities and reputation with insurance carriers and their defense lawyers. When it comes to a personal injury lawsuit or simple claim, you are in the right hands with the Dolman team.
Your Personal Injuries Could Qualify You for Compensation
Many folks are seriously injured in accidents every day just in the Doral area of Miami. Additionally, more than 28 million people in the United States visit emergency departments each year when they sustain accidental injuries. These accidents can take many different forms.
These accidental personal injuries may be caused by an auto accident or car wreck, slip and fall, work injury, motorcycle crash, pedestrian accident, dog bite, and more. The list of ways that people suffer a personal injury on a daily basis is long.
But they all share one thing in common. When injuries are the result of another person's negligence, victims are entitled to seek compensation for the losses they experience. These may include their medical bills, property damages, lost wages from missed work, compensation for loss of quality of life, and/or physical and emotional pain and suffering.
This compensation plays an important role in making the injured victim whole again. If the other party had not been negligent, the injured person would not have needed surgeries, spent time in the hospital, missed many days of work, or lost the ability to hold their grandchild again. Of course, these are just theoretical examples, but they are real examples of what we see every day at our law firm.
How a Personal Injury Attorney in Doral Can Help
At Dolman Law Group Accident Injury Lawyers, PA, our Doral accident injury lawyers are committed to providing aggressive and effective legal representation and counsel to individuals who have sustained personal injury in serious accidents.
We understand the process of negotiating with insurance companies to recover adequate compensation; we are not hesitant to take a case to trial if necessary. Oftentimes, insurance companies will only give serious offers to those firms they know might actually take them to court. Our record clearly shows that we have and will do so.
We do whatever it takes to get our clients just compensation.
Our office is located conveniently at 8400 NW 36th Street in Doral, Florida. We are just a few blocks from the Miami International Airport and Doral Central Park. To make it easier for injured Doral accident victims to meet with us, we offer flexibility. We can come to you wherever it is easier, including your hospital room, your home, or even your long-term care center.
To schedule a free case evaluation with one of our lawyers, call Dolman Law Group today at 305-930-7688
What Causes Personal Injury Claims in Doral?
Accidental injuries in Doral can happen in a variety of different ways, and the approach to each case will depend on how the injury occurred. The experienced personal injury attorneys of Dolman Law Group regularly and successfully handle cases arising from the following circumstances, among others:
Of the 16 million people licensed to drive in Florida, 2 million of those people are in the Miami-Dade region. Take on top of that the millions of visitors that Florida receives each year from snowbirds and tourism, and the recipe for a serious car crash is complete. In fact, more than 50,000 people are seriously injured in the Miami-Dade region in any given year. These car wrecks can be caused by dangerous conditions, distracted driving, road hazards, defective cars, and more.
Car accidents are one of the most common causes of serious personal injury that we see at Dolman Law Group Accident Injury Lawyers, PA. This is because of the sheer danger that a multi-thousand-pound machine poses when you include fast speeds and delicate human bodies. When an auto accident occurs, the body is suddenly and violently thrown until something stops it; oftentimes, that something is a dashboard, car door, or seatbelt. This can cause everything from whiplash to broken necks to untimely death.
The key to recovering from auto accidents is to be able to focus on your recovery. This can't be done if you're worried about the bills or stressing about how you will support your family while you're out of work. That's where financial compensation comes in. The negligence of others is not a cost or worry that should be absorbed by others. The car accident lawyers at Dolman Law Group will make sure that the appropriate parties are held responsible for their actions, and that proper compensation is awarded. Letting an auto accident lawyer handle your case not only ensures that you will get the amount you deserve but it also takes the pressure off of you so that you can focus on making a full recovery from your injuries.
It's estimated that 88,000 motorcyclists are injured each year in motorcycle accidents. Of those, nearly 5,000 of them are motorcycle fatalities.
Negligent drivers—especially those driving while distracted—commonly cause motorcycle injuries. Of course, the exposed nature of motorcycles is what makes them so much more dangerous; however, that doesn't mean that those injured in a motorcycle crash are somehow more culpable or less deserving of compensation for their personal injury case.
In fact, it's often other drivers' failures to watch the road or to look out for other motorists that often cause motorcycle accidents. Regardless, they can be devastating and deserve just compensation.
Contact the motorcycle injury attorneys at Dolman Law Group to discuss your injury claim. Stan Gipe is a recognized, award-winning motorcycle accident lawyer.
People injure themselves on a regular basis by slipping and falling down. Many times, a fall accident is just an unlucky happenstance. However, when the fall is caused by another person's negligence and complete disregard for another's safety, the injured deserve compensation for their losses. These trip and fall cases can happen in stores or other businesses due to a number of dangerous hazards.
For example, the owner of a store may know that their roof is leaking but decided that fixing it is too expensive. Or, a store manager may be aware that milk was spilled in Aisle 12 but has told their employees to ignore the incident until the truck is unloaded. These examples show how a person's negligence can cause dangerous conditions.
Slipping and falling is often considered funny in our culture. However, when a person's feet slip out from under them and cause their body to slam against a hard floor, the results can be painful and debilitating. If you've been injured in a slip and fall or trip and fall, contact the slip and fall attorneys at Dolman Law Group today.
About 480,000 commercial vehicles are involved in crashes in the US on an annual basis. Because of the large weight and size of commercial trucks and buses, the damage and injury caused by these crashes can be devastating. Small cars just have no chance in a commercial truck accident.
Oftentimes, truckers are operating under less-than-ideal or unsafe conditions, like driving for too long or without proper rest breaks. Because of this, the commercial companies they work for are often found negligent in truck accident cases. If you've been injured by an 18-wheeler or bus, contact Dolman Law Group for a free consultation.
There are more than 931,000 watercraft registered in Florida, where boating is a popular, year-round activity. This is probably no truer than in the Doral area of Florida, where lakes and beaches abound. Who doesn't love a nice boat outing? Sun, water, and cruising make for a great combination.
However, boating is also commonly associated with drinking, distractions, and inexperienced operators, all of which regularly lead to accidents. If you were injured because of a drunk or negligent boater, contact the personal injury attorneys of Dolman Law Group to discuss your case.
Bicyclists are a regular sight in Florida. However, in addition to the many benefits of cycling, there are also risks of accidents and serious injuries. A bicyclist can suffer severe injuries even if they are wearing a helmet and other safety gear; a bike is just no match for a solid steel vehicle.
If you were injured on a bicycle by a negligent driver, contact Dolman Law Group to discuss your options with no obligation or charge.
Statistics indicate that a pedestrian is injured once every eight minutes in the US. Pedestrians have no protection from injuries when they are hit by a car. Because of this, combined with the obvious mismatch between a car and a person, it's clear why they are so vulnerable to severe injuries.
The most common pedestrian accident injuries are traumatic brain injuries, broken bones, and back and neck injuries. These types of injuries can be devastating to one's way of life. If you were struck by a vehicle, contact Dolman Law Group for a personal injury case evaluation today.
When people go to work, they should expect a safe and healthy job environment. When a person suffers a job-related injury, the law protects their interests by giving them the right to workers' compensation benefits. However, these benefits are not always paid in a timely and fair manner.
If you were injured while at work or made sick by unsafe conditions, contact the workers comp attorneys at Dolman Law Group today.
Our Doral Personal Injury Attorneys Handle Many Types of Injury Cases
Doral Bus or train accidents – Traveling by bus or train is economical and convenient. However, serious injuries can result when these vehicles are involved in accidents.
Doral Premises liability – Slip and fall accidents are not the only incidents that happen due to dangerous conditions on someone's property. Many other accidents and injuries can occur due to negligent property owners; for example, electrocution, drowning, dog bites, and more.
Doral Medical malpractice – While you should be able to trust that doctors will provide you with proper care, sometimes medical professionals make serious mistakes that result in preventable injuries and complications to patients. These incidents are serious and should be addressed as so.
Doral Nursing home abuse – Residents of nursing homes and assisted living facilities can be harmed by many different types of mistreatment, including neglect, physical assault, emotional abuse, financial abuse, sexual assault, and more. These appalling and severe crimes should never go unpunished.
Defective products – Millions of products are manufactured and sold every day, many of which can have dangerous flaws. Defective products can malfunction and cause serious injuries—often right in our own homes.
Dangerous drugs – Any drug that is put on the market should be safe for its intended use. However, the pharmaceutical industry is notorious for making dangerous drugs or failing to provide sufficient warnings about possible harmful side effects. These incidents can cause serious and lasting injuries to their unsuspecting users.
Dog bites in Doral – Dogs are man's best friend—until one attacks. Dog owners in Florida can be held strictly liable for any harm caused by their pets, and victims can often receive compensation for their injuries.
Drunk driving accidents in Doral - when a person chooses to get behind the wheel after they know they have had too much to drink, they deserve to be held responsible. Drunk driving collisions can cause serious injuries and deaths, which could have been avoided.
What Are the Most Common Types of Personal Injuries in Doral?
Accident victims can also have a variety of injuries. The value of a claim depends largely on the nature and severity of the injuries, as well as the medical treatment required and any long-lasting effects of the injuries. Our firm represents clients with the following injuries and more:
Spinal cord injuries
Broken bones
Internal injuries
Sprains and strains
Soft tissue injuries
Neck injuries
Back injuries
Lacerations
Amputations
Wrongful death
Our Doral Injury Attorneys Can Help With Your Accident Insurance Claims
Florida is a no-fault insurance state, which can affect the way you seek damages after a collision.
What Is PIP and How Does It Work?
PIP stands for personal injury protection (sometimes, personal insurance protection), and it's a required type of car insurance in Florida. PIP coverage is sometimes also referred to as no-fault coverage, as the insurance does not take into account who was to blame for the accident when deciding what damages to cover. Florida PIP covers up to $10,000 in medical expenses and lost wages after a car accident. This type of insurance coverage was made mandatory in Florida in order to expedite the personal injury claim process when it came to auto accidents. The idea is that everyone pays for insurance to cover their own injury expenses, thus making the process less complicated and freeing up the courts to deal with more serious incidents.
However, this is not always how it works, as insurance companies can find a way out of paying even the most obvious of legitimate damages. This is where PIP suits come in. If your valid PIP claim has been denied, the insurance company is hoping that you will assume there is nothing you can do and move on. That is not how we see it at Dolman Law Group Accident Injury Lawyers, PA. Contact our experienced personal injury protection lawyers in Doral to fight for your PIP claim so that you can get the medical coverage and lost wages that you deserve.
Why You Should Not File Your Personal Injury Claim by Yourself
To be clear, it is legal in Florida to file a personal injury claim yourself.
However, the financial pressure of a personal injury claim is no small issue, and there's no room for error. If you file incorrectly or miss a deadline, you risk having your case thrown out or having to start the process again.
This is not to say it cannot be successfully done in simple cases. Just bear in mind that the hoops are there to jump through for a reason—to avoid clogging the claim system. While it may seem like the easy way out to avoid legal fees, it has a high chance of backfiring.
Our Doral Personal Injury Lawyers Only Work on a Contingency Fee Basis
On the topic of legal fees, it's normal to be wary and confused by the process of how a lawyer bills their clients. If you've never required a lawyer, it's often not clear what the procedure is.
Many think that they have to pay attorney's fees upfront, but this is not the way we operate at Dolman Law Group. If you decide to hire us for your claim, you receive our services based on a contingency fee agreement.
This fee structure means we cover the cost of the entire process, including investigation, data recovery, and litigation. It's only after a successful settlement or court verdict is reached that we bill for our fee, which is a portion of the compensation recovered.
Statute of Limitations for Personal Injury Lawsuits
It's important to note that even though recovery from your personal injury may be arduous, there is a time limit to when you can proceed with a lawsuit. The statute of limitations in Florida is four years. This means that from the date of your accident, you have only four years to file.
This may sound like a long time, and it is, but depending on the size and scope of your case, your legal team may require extra time to build the foundation of your claim.
Trust Our Doral Personal Injury Lawyers to Handle Your Injury Claim
At Dolman Law Group, we take the time to get to know our clients and do not settle cases for the sake of expediency.
We focus on formulating a comprehensive strategy for each injury case we take and are aware of the tactics that insurance companies pursue to avoid fully compensating victims for their losses.
We are committed to maintaining an open line of communication with our clients and keeping them fully aware of the status of their cases.
Finally, we offer all of our personal injury clients a contingent fee arrangement, which means that we do not collect any legal fees unless we successfully recover compensation. We will evaluate your claim at no cost to you, so don't hesitate to contact us right away.
Meet the Doral Personal Injury Attorneys at Dolman Law Group
Dolman Law Group is a nationally recognized injury law firm comprised of experienced trial attorneys who have significant combined experience in holding the at-fault party responsible for the injuries and damages they have caused.
Stan Gipe is a Board Certified Civil Trial Lawyer as designated by the Florida Bar. This designation means that Stan is considered an expert in the discipline of trying cases. He has served as lead counsel on over 2000 personal injury lawsuits and has handled many cases involving a wide array of medical issues, including catastrophic injuries. Stan has developed a well-earned reputation for his competency with Florida insurance defense lawyers and insurance carriers in general.
Matthew Dolman has served as lead counsel on over 1000 Florida injury lawsuits. He is a lifetime member of the Million Dollar Advocates Forum and Multi-Million Dollar Advocates Forum for resolving cases in excess of $1,000,000.00 and $2,000,000.00. Matthew has been selected by his colleagues as a Florida Super Lawyer and as a Legal Elite by Florida Trends Magazine due to his work on behalf of personal injury victims.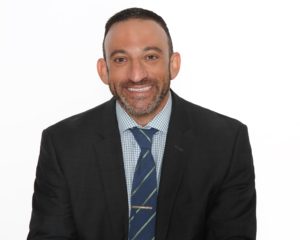 To date, the personal injury lawyers at Dolman Law Group have recovered over $200 Million on behalf of their clients. We handle cases throughout the State of Florida and specifically in Miami-Dade County. Dolman Law Group routinely represents clients in the following areas of Dade County; North Miami Beach, Aventura, North Miami, Hialeah Allapatah, Bal Harbour, Miami Beach (mid-beach and south beach), Wynwood, Brickell, Overtown, Liberty City, Opa Locka and Key Biscayne along with other smaller areas within the city of Miami. We are centrally located in Doral and within minutes of Miami-International Airport and Doral Country Club.
Contact a Doral Personal Injury Lawyer at Dolman Law Group Today For a Free Consultation
If you have been seriously injured in an accident, you should speak to our personal injury lawyers as soon as you can. Time works against you in the race to resolve your injury claim successfully. Our skilled attorneys will leverage their considerable experience to obtain the maximum settlement possible from insurance companies who are reluctant to pay injury claims. A respected and experienced personal injury lawyer can make a big difference in your future.
To schedule a free consultation with a dedicated Doral personal injury lawyer, call Dolman Law Group today at 305-930-7688 or send us an email through our online contact form.
Dolman Law Group Accident Injury Lawyers, PA
8400 NW 36th St Suite 450
Doral, FL 33166
(305) 930-7688
---
What Our Clients Have to Say:
"My experience with this law firm has been extremely pleasant. After being involved in an accident where I was injured, I was able to seek treatment from the best doctors in the area. I was lucky to have a team that assisted in scheduling my appointments that worked around both my full time work schedule and my demanding grad school schedule. Even with a move out of state to New York, I was able to remain with this law firm and continue treatment in south Florida while remaining under the care of the doctors that I felt most comfortable with. Even though I suffered injuries and experienced difficulties in that aspect, the team here was able to make sure that I was able to continue work and stay on track with grad school all while I moved to a new state."
Rating: 5/5 ⭐⭐⭐⭐⭐
Anna Slough
August 2018
Client Testimonial
"AMAZING and understanding attorneys! Did great on my case and I highly recommend Dolman Law Group Accident Injury Lawyers, PA for anyone that has been injured in an accident!"
Rating: 5/5 ⭐⭐⭐⭐⭐
Koralis R.
Jan 2020