The vast majority of residents in New Port Richey depend on cars to get around in their busy, everyday lives. Perhaps you're heading from work to soccer practice at the YMCA of the Suncoast or stopping to get milk at the Publix at Southgate Shopping Center. As you're running through your life, you never expect to become the victim of a serious auto accident in New Port Richey. If you were in a serious car collision, reach out to a New Port Richey car accident attorney for a free consultation today.
Getting hurt in a New Port Richey car accident can be a traumatic experience. You might find that you have permanent disabilities and are unable to enjoy your active lifestyle. You might not even be able to continue working in your chosen profession. While you try to focus your efforts on rebuilding your life after a serious car accident, insurance companies only care about their bottom line. Consequently, you might find insurance adjusters suddenly pressuring you to sign a quick and easy settlement.
NEVER sign anything until you speak to an experienced New Port Richey personal injury attorney.
Call Dolman Law Group as soon as possible if you were recently involved in a New Port Richey automobile accident. Hiring a New Port Richey auto accident lawyer is your best course of action to protect your claim. Reach out to our car accident attorneys in New Port Richey to discuss your situation and review your legal options.
Why Should I Hire a New Port Richey Car Accident Attorney?
After an automobile accident, a crash victim (or, better yet, their attorney) may start the process of seeking compensation by submitting insurance claims to their own personal injury protection carrier and possibly the other driver's insurance company. Unfortunately, the insurance company is not on your side. They will offer the minimum amount of compensation they can justify to protect their profits. Don't make the mistake of trying to negotiate a settlement on your own. In our experience, car accident victims who take this path are often dissatisfied with their compensation.
Therefore, you need an experienced, trustworthy New Port Richey injury lawyer to ensure that you secure a fair settlement. By hiring a skilled car accident attorney, you are indicating to the insurance company that you are willing to put the time and effort required into pursuing the full value of your damages.
Our car collision attorneys can assist you with the process. First, we will investigate the accident and gather evidence such as accident reports, medical bills, photographs, and other documentation that best supports your claim. Then, we will begin strategizing to recover maximum compensation on your behalf.
If we can't successfully negotiate with the insurance companies, your New Port Richey auto accident attorneys can discuss whether you should pursue a personal injury lawsuit to seek the compensation you deserve. Either way, you can rest easy while you let the experts at Dolman Law Group manage your New Port Richey car crash claim while you focus on your recovery.
Common Causes of New Port Richey Motor Vehicle Accidents
New Port Richey drivers owe one another a duty of care, which is an obligation to exercise caution and abide by traffic laws to minimize the possibility of harming one another. When a driver fails to fulfill this duty, a motor vehicle accident often results. Such motor vehicle accidents can be caused by any number of factors.
The Florida Department of Highway Safety and Motor Vehicles states that there were 373,358 automobile accidents statewide in one recent year. Those accidents caused 2,616 fatalities and 159,570 accidents resulted in some type of injury. These motor vehicle accidents can be caused by any number of factors, including:
Drunk Drivers or Drugged Drivers Can Cause Significant Damage and Severe Injuries
Even though driving under the influence of drugs or alcohol is strictly against the law, many drivers feel invincible and continue to repeatedly get behind the wheel of the car while they are impaired. Such drivers put everyone else at serious risk every single time. Their impaired vision and judgment can lead them to drive recklessly. For example, they may ignore speed limits and be unable to stop in time to avoid hitting a pedestrian crossing the street. Eventually, they will cause a crash that can change the lives of victims forever.
Distracted Driving Jeopardizes Road User Safety
Similar to drunk driving, every driver should appreciate the risks of distracted driving - especially of using a smartphone while driving. Still, many drivers are constantly texting, posting on social media, using apps, and looking up information on their phones while they drive. It only takes one second of looking down or losing focus for a devastating rear-end car accident or head-on crash to occur.
Drowsy Driving is a Dangerous Behavior
Drivers often underestimate the toll that fatigue can have on their ability to maneuver New Port Richey roads safely. Studies have demonstrated that the effect of inadequate sleep on the brain is comparable to that of having consumed the legal limit of alcohol, which is 0.08 BAC. Drowsy drivers are prone to making poor choices, having slow reaction times, and ultimately causing serious accidents.
Traffic Violations Are a Common Factor in Serious Car Accidents
One of the most common and simplest reasons people end up involved in accidents is disobeying traffic laws. Traffic law violations are the root cause of the majority of car accidents. Most of the causes of car accidents mentioned above, such as drunk driving and distracted driving, are violations of traffic laws. Other very common traffic violations that are regularly part of why accidents occur are speeding, running red lights, and failure to observe the right of way.
Not Every New Port Richey Motor Vehicle Accident is Caused by Negligent Drivers
Driver error is not the only cause of New Port Richey auto accidents. Other common contributing factors to car wrecks include poor road conditions or missing road signs. Transportation agencies in Florida are tasked with designing safe roads and ensuring all roads and possible hazards are properly marked with signs. Additionally, they must inspect and maintain the roads to keep them safe for drivers.
When the government fails to keep roads safe, a devastating crash can occur, and victims face a complex personal injury claim against the negligent agency. Dolman Law has previously handled negligent roadway design cases in Pasco County and throughout Florida.
Manufacturers of Defective Auto Parts May Be Liable for Motor Vehicle Accident Damages
Imagine that you are driving at highway speeds, and suddenly your wheel comes off or your brakes fail. It is no surprise that a sudden car malfunction due to a defective auto part can cause a driver to lose control and crash, often colliding with nearby vehicles or objects. If a company sold unsafe auto parts or failed to order a safety recall when necessary, our product liability attorneys can help you hold that manufacturer liable for your injuries and losses.
At Dolman Law Group, we believe in holding negligent parties who injure others fully accountable under the law. A negligent driver may face repercussions both in a criminal case and in a personal injury case in civil court. After seeking medical assistance and reporting your accident, contact a qualified auto wreck attorney before agreeing to a settlement with the insurance company.
Common Car Accident Injuries
Injuries suffered as a result of New Port Richey car accidents can be severe and life-altering. Treatment may be long, invasive, painful, and leave you with permanent deficits or chronic pain. You or a loved one may have suffered many different types of car accident injuries, including:
Spinal cord injury
Paralysis
Lacerations and contusions
Dislocated, fractured, or broken bones
Severe burns
Facial cuts and abrasions
Fatality
Some of these injuries require months and even years of therapy and medical treatment, along with life adjustments both at home and at work. The value of a claim and the process of obtaining compensation will directly depend on the nature and severity of the injuries you sustained, the overall insurance coverage available through the auto insurance policy of all negligent parties, as well as your own uninsured/underinsured (UIM) coverage.
Seek Medical Care as Soon as Possible
Immediately after an accident, your first priority should be to seek medical attention and treatment. Don't dismiss your injuries without seeing a provider first. Even seemingly minor injuries can require treatment and can result in a pile of medical bills. Worrying about the cost of medical care should never keep you from getting the treatment you need to stabilize your injuries and recover as swiftly as possible.
Additionally, it is also important to obtain medical care because insurance companies will look for reasons to reduce your claim or suggest your injuries are minor. Don't give them an easy excuse to avoid paying your claim by delaying your medical care. Get the help you need, and we'll help you sort out the financial aspect. After a New Port Richey car crash, our auto accident attorneys are here to help you efficiently recover your losses.
Personal Injury Protection and New Port Richey Car Accidents
By Florida motor vehicle law, your auto insurance policy will contain $10,000.00 in personal injury protection (PIP) coverage. PIP coverage is designed to provide quick and effacing medical treatment without having to wait for a Court of Law to determine liability.
PIP is Also Known as No-Fault Coverage
PIP is also known as no-fault coverage. Thus, PIP will allow you to obtain medical treatment right away without having to determine which individual is the negligent party. It is always important to receive medical care immediately following a motor vehicle collision to prevent the other party's insurance company from arguing the accident did not cause the injuries complained of. Our car accident lawyers have a thorough understanding of Florida no-fault coverage and will assist you throughout the claims process.
What Damages Can I Recover in a New Port Richey Car Accident Lawsuit?
Our law firm will evaluate all of the financial losses you incurred to ensure we seek the maximum amount possible in your case. Another name for financial losses is economic damages. Basically, economic damages have a set monetary value. In most cases, they can be verified with documentation like a receipt.
For example, a serious injury may mean that you have to miss work for a period of time. This often results in lost wages that are needed to support you and your household. These wages are also compensable losses under Florida law. In addition to economic losses, we may be able to seek recovery for the intangible damages or non-economic losses that have nevertheless impacted your life.
Examples of damages in a car accident lawsuit:
Medical bills

Hospital stays
Medication
Surgery
Mobility aids
Home healthcare

Job-related losses

Lost wages
Missed promotions
Job retraining

Physical pain and suffering
Loss of enjoyment of life
Permanent disabilities or impairments
Permanent disfigurement
Wrongful death

Loss of companionship
Funeral and burial costs
The available damages will depend on the seriousness of your injuries and whether you have the right to file a personal injury lawsuit in Florida court. We will always explore every opportunity for compensation. Our team will not stop until we exhaust all of your options. We are thoroughly familiar with the insurance process, as well as personal injury litigation procedures, and we'll take all necessary steps to protect your rights as an accident victim.
Reported Car Accidents Involving Injuries in New Port Richey

Source: www.flhsmv.gov/
New Port Richey is a suburb of northwest Tampa. In recent years, it has grown significantly and is a popular tourist destination, as well as a growing spot for families. In 2019, more than 1 million tourists came to New Port Richey and surrounding Pasco County. This increase in traffic brought with it an increase in car accidents as well. According to the Florida Department of Highway Safety and Motor Vehicles, Pasco County saw an average of 29 percent more car accidents from 2012 to 2019. This increase resulted in nearly 22 car accidents a day in Pasco County.
Common Types of New Port Richey Car Accidents
3 or More Vehicle Accidents: The number of vehicles that were involved in the crash can heavily influence the severity of an auto accident. Accidents involving more than just two vehicles can make it difficult to determine liability. Frequently, more than one driver will be at fault for the crash. On the other hand, people may assume that a driver in a single-vehicle crash will automatically be the one to blame. However, this is not always the case, as defective roads, malfunctioning car parts, or third-party drivers may be at fault in a single-car collision.
Crossover collisions: When a driver crosses over into lanes of oncoming traffic, devastating head-on collisions can occur. There are many causes of this type of accident. For example, crossover collisions can be caused by drunk driving, distracted driving, overcorrection, being forced out of a lane by another driver, tire blowouts, road hazards, and more. These accidents often cause life-changing injuries and determining what exactly caused the crash can be key to your recovery.
Rear-end accidents: While rear-end accidents are often written off as minor "fender-benders," these crashes can be surprisingly serious. Victims can suffer painful neck injuries, head trauma, injuries from airbags or seat belts, back injuries, leg injuries, and much more. These accidents are commonly caused by distracted drivers who are not paying attention to the traffic in front of them but can also result from aggressive tailgating, improper lane changes, and many other dangerous driving behaviors.
Sideswipe Auto Collisions: Drivers are expected to be wary of vehicles and other obstacles in their path when they attempt to switch or merge into an adjacent lane. Naturally, this does not always happen safely, and collisions occur in what is known as sideswipe collisions. These accidents are among the most common and have the potential to inflict some of the most severe car accident injuries.
If you or someone you love suffered an injury in a car accident in New Port Richey, it is important to know that the law is on your side. Even if you don't live in Florida, you can file a personal injury claim and collect compensation for your accident and injuries.
Why Should I Choose a New Port Richey Car Crash Lawyer to Represent Me in a Car Accident Lawsuit?
From the moment you hire a car accident attorney at Dolman Law Group Accident Injury Lawyers, PA, you can rest a bit easier. You now have a team of experienced and dedicated New Port Richey car accident lawyers on your side. We offer personalized legal advice and guidance every step of the way.
During our years representing car accident victims in New Port Richey, Dolman Law Group has handled a variety of car accident claims with impressive results. Our peers and clients have recognized the Dolman team for the outstanding services we provide. Our auto accident attorneys have received many prestigious awards for client satisfaction and their ability to secure multimillion-dollar settlements. We attribute our success to the personal attention every claim receives.
As a valued client, you will receive the phone number of your handling attorney, as well as the managing partner of our firm. We do this because we believe in providing personal attention and support to all our injured clients. This enables us to achieve highly successful results and is a reason why so many injured accident victims choose us to represent them in their darkest hours.
Dolman Law Group Has a Record of Excellent Service
Our track record of success handling New Port Richey car accident cases is unparalleled. Here are some of our most notable personal injury cases:
$5 million for a car accident victim who suffered burn injuries
$1.75 million for an accident victim who suffered a shoulder injury in an accident on I-275
$1.58 million for a car accident victim who suffered a spinal cord injury
$1 million for a car accident victim with a SLAP tear in his shoulder
While past success never guarantees future results, we will do everything we can to achieve successful results for you and your family after a serious New Port Richey car crash. Our auto accident lawyers can assist you with this process and help you collect compensation for your damages.
Dolman Law Group clients rely on our seasoned team to handle difficult negotiations and complex accidents. We take this responsibility seriously. Our team will work tirelessly to exceed expectations and recover the maximum compensation possible to reimburse your damages.
Frequently Asked Questions About New Port Richey Auto Accidents
I was hit by an uninsured or underinsured driver, what does this mean for my car accident claim?
Financial responsibility laws in Florida require that drivers have a minimum amount of insurance coverage. This coverage exists as a safety net. Basically, it can be applied if a driver causes severe injuries or property damage to others. Again, many people fail to abide by these laws and allow their insurance to lapse. Having a proper uninsured or underinsured motorist policy can be helpful if you are hit by a driver with inadequate coverage. However, these insurance claims can be complicated. Insurance claims involving underinsured or uninsured motorists require a different process than a traditional auto insurance claim.
If I was injured in a New Port Richey hit and run car accident, can I recover my damages?
Florida law requires that drivers stop after an accident and remain at the scene. After a Florida car accident, check to see if anyone is injured and render reasonable aid. Then, exchange information with the other driver and take pictures of the scene. You may need to report the accident to the authorities under certain circumstances. However, not all drivers comply with the law and instead flee the scene of an accident.
There are many reasons a driver may flee the scene of the crash. For example, they may take off because they are intoxicated, have drugs in the car, do not have insurance or a driver's license, or know they are responsible for the crash. In any event, hit and run drivers can complicate matters for any injured victims. You need a hit and run accident attorney with the investigative resources and legal experience to handle this type of case.
How much does a car accident lawyer cost?
After a New Port Richey auto accident, you may be facing staggering medical bills, lost wages, and a host of other expenses. Don't let that stop you from hiring a qualified car accident attorney to represent you. Our car crash lawyers don't recover our contingency fee until after your claim has been successfully settled. The fee is typically around a third of the value of your settlement and court awards. Basically, you don't have to pay us unless we can help you recover damages in a settlement.
Contact a New Port Richey Car Accident Attorney at Dolman Law Group For Help With Your Florida Car Accident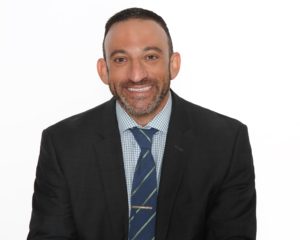 Car accidents are often accompanied by a slew of paperwork, calls from insurance agents, and a recovery period for injuries. Our car crash attorneys can help shoulder the burden of recovering your damages while you focus on healing. Additionally, our team will assist you in negotiating with the insurance company. If you cannot reach a settlement, we will file an auto accident lawsuit on your behalf. In the event that negotiations stall, we will take your claim to trial to recover the damages you deserve.
At the New Port Richey office of the Dolman Law Group Accident Injury Lawyers, PA, our car crash attorneys understand that your immediate goals after going through such trauma are to get your medical bills paid and covered, make sure you do not suffer financially through any lost wages and make sure your insurance company will pay for future treatment relating to your injury.
To better assist you, our New Port Richey office is conveniently located at 5924 Main Street. We are across from the New Port Richey Public Library and a few blocks from Orange Lake and Sims Park. Dolman Law Group offers free initial consultations for prospective clients. We can meet you in your home, office, hospital room, or even virtually shoulds your needs require it. For more information, contact our New Port Richey car accident lawyers at Dolman Law Group for your free initial consultation today at (727) 477-9660.
New Port Richey Office
5924 Main St
New Port Richey, FL 34652
(727) 477-9660