Jacksonville is Florida's most populous city and the largest city by land area in the entire contiguous United States. Due to its large size, a greater amount of people, and so many attractions, accidents are bound to happen. If an avoidable accident unnecessarily injured you, you may pursue compensation from the responsible parties.
Do you need a Jacksonville personal injury lawyer?
Did you suffer an injury in a car accident on I-95?
Were you injured in a slip and fall accident at the Walmart Supercenter near Hillcrest?
Perhaps you suffered a dog bite injury at Dog Wood Park? Or were you a pedestrian hit by a car on the S-Line Urban Greenway Myrtle Trailhead?
No matter where your accident occurred, you have rights. As you focus on healing from your injuries, you must also look toward the future and consider how the physical, financial, and mental impacts of your injury will affect you and your family.
If you or a loved one has suffered an injury due to the actions (or inaction) of another person or organization, an experienced Jacksonville personal injury lawyer can help protect your rights and ensure that you receive the compensation you deserve after a serious accident.
Contact Dolman Law Group today for a free consultation on how we can help. One of our Jacksonville personal injury lawyers can guide you through the process of filing a personal injury claim or even a lawsuit, if necessary. We will fight for maximum compensation based on your specific circumstances.
Why Choose the Jacksonville Personal Injury Lawyers at Dolman Law Group?
Our team of Jacksonville personal injury attorneys works hard to fight for the legal interests of our clients. We understand the difficulties and challenges you face as a victim of a personal injury, and we take great pride in advocating for your rights throughout a personal injury claim or lawsuit in Jacksonville and the surrounding areas.
We have successfully fought for compensation on behalf of our clients in many different cases, including:
A $3.2 million settlement for the victim of a brain injury in a semi-truck collision

A $1.4 million settlement for the victim of severe injuries in a motorcycle collision

A wrongful death settlement of $1 million for the family of a father killed in a rideshare accident

A $300,000 settlement for a victim of a slip and fall accident in a restaurant parking lot
While past success never guarantees future results, you can rest a little easier knowing you have a dedicated team of experienced Jacksonville personal injury lawyers in your corner.
At Dolman Law Group, our award-winning attorneys understand how difficult and uncertain life can feel after a serious injury accident. Our law firm's goal is to provide you with clear, diligent legal advice and fight for the maximum compensation you deserve. Our top-rated lawyers will meet with you one-on-one in a FREE consultation to discuss your accident and the injuries you suffered. We will then help you understand your legal rights so you can choose the path that is best for you and your future.
We have more than 120 combined years of experience representing clients in personal injury matters, and we understand how to navigate the complicated process of pursuing a case in Jacksonville. Our lawyers are local Jacksonville attorneys who know the streets, insurance companies, courts, and judges that will be a part of your case. Don't put your trust in a random law firm you see on TV. You need a local law firm that is ready to fight for you at a moment's notice.
The skilled attorneys at Dolman Law Group are here to help you understand your rights and options. Contact us today at (904) 441-6903 for a free, confidential case evaluation.
What Types of Cases Do Our Jacksonville Personal Injury Lawyers Handle?
At Dolman Law Group, we fight for clients that suffered injuries in a wide range of accidents, including:
Many situations give rise to personal injury cases in Jacksonville. Car accidents and slip and fall incidents are usually the most common personal injury cases that take place. However, there are many other types of situations that give rise to the legal rights of an injury victim to seek compensation against those responsible. Victims are often surprised to learn that even in situations where an individual has deliberately caused them harm, they may qualify for compensation.
At Dolman Law Group, we handle personal injury cases that stem from the following situations:
Car accidents. Any car accident can lead to unexpected injuries that can pose a lifelong challenge for the victims involved. If you are injured in a motor vehicle accident due to the fault of another, you may qualify to seek compensation from the insurer or at-fault party.
Slip and falls.

A trip on the sidewalk, a slip at a store, or any event that causes injury to you while you're on another party's property can give rise to a personal injury claim or lawsuit.

Motorcycle accidents.

Most motorcycle accidents result in devastating injuries or fatalities. If you or a loved one sustained injuries in a motorcycle accident, you may qualify to seek financial compensation for the injuries and damages that you've suffered.

Bicycle or pedestrian accidents

. If you cycle or travel along the roadways on foot, you are at heightened risk of injury by negligent drivers. If you are injured in a collision with a motor vehicle, you may seek damages for the losses you have sustained.

Rideshare accidents. It has become commonplace for many people to rely on rideshare services for their transportation needs. Unfortunately, accidents can happen in a rideshare vehicle, and when they do, determining the liability and responsibility of who is responsible for compensating you for your injuries may prove complex.
Truck accidents.

Large commercial vehicles share the roads alongside passenger vehicles each day. Accidents caused by semi-trucks, tractor-trailers, and other large commercial transporters can have life-changing impacts on victims and their families.

Medical malpractice.

You trust medical providers for help with your health, but when things go wrong, you can end up in a worse position than before if a provider or other staff member acted negligently while caring for you. Medical malpractice affects the lives of many patients. If you or a loved one suffer harm while under the medical care of a provider or facility, you may be entitled to compensation under the law.

Sexual abuse by clergy.

Abuses within religious organizations and those in positions of power have occurred for quite some time. When these organizations fail to protect their members and other members of the public, the at-fault organizations could face responsibility for the psychological, emotional, and physical damage to the victims involved.

Dangerous drugs or devices

. Pharmaceutical companies often have many prescription medications and medical devices on the market, which can cause serious adverse consequences to their users. If you are injured while taking a prescribed medication or during the use of a medical device suggested to you by a provider, you may qualify for financial compensation for your damages.

Birth-related injuries.

Childbirth is often a stressful and dangerous experience for many mothers and their newborns. If you or your child sustain injuries during childbirth, you may qualify to seek compensation for your losses if your providers acted negligently in the process of providing you with care.

Nursing home abuse or neglect

. The families of elders in the community trust nursing home facilities to care for the overall needs of their elderly residents. However, it is unfortunate and common for the staff of these homes to neglect or abuse their patients. If you suspect that your loved one has sustained injuries due to nursing home neglect or abuse, you may qualify to seek compensation for the losses and injuries that you and your loved one have incurred.

Workers' compensation.

Workers' compensation is a form of no-fault insurance policy

that provides limited compensation for injured workers. Injuries while on the job are quite common, especially in certain industries (such as construction), but the way in which workers' compensation injuries are compensated can prove complex and a source of confusion for those injured. A personal injury lawyer can assist you with a workers' compensation insurance claim and provide information about any other legal options you may have.
Human trafficking.

Survivors of human trafficking must rebuild their lives after suffering horrific abuses and injuries experienced while captive. While traffickers will often face criminal consequences, other parties may be held liable in a civil action. When you can establish that a party assisted or contributed to these appalling abuses through either negligent action or inaction, the at-fault party may face significant liability.
Someone's careless or reckless behavior can injure you in many ways in Jacksonville. In fact, Florida has one of the highest rates of fatalities resulting from unintentional injuries in the nation.
However, even because someone did not intend to cause harm by their carelessness and recklessness, it does not mean they are not responsible for compensating their victims for the expenses and quality-of-life impacts caused by the injury.
Contact an attorney at Dolman Law Group to discuss your case at no cost and learn of your options for pursuing compensation.
Our Jacksonville Law Office
Dolman Law Group's Jacksonville law office is located at 12574 Flagler Center Blvd., Suite 101, Jacksonville, FL 32258.
Drop by our office to speak with us about your Jacksonville personal injury claim, or give us a call to schedule an appointment for a free consultation.
Jacksonville Accident Statistics
Jacksonville is the seat of Duval County and home to more than 1 million residents. The Florida Department of Highway Safety and Motor Vehicles (FLHSMV) maintains reports of traffic accidents that include injuries or fatalities that occur throughout Florida. In the most recently reported year, FLHSMV reported the following accident statistics for the Jacksonville area:
14,381 total traffic accidents, resulting in 9,550 injuries and 99 fatalities.
A total of 192 bicycle accidents happened, with 4 fatalities.
329 total motorcycle accidents were reported, with 20 motorcycle accident fatalities.
271 pedestrian accidents occurred, with 18 fatalities.
In addition, the area reported 4,366 hit and run accidents, resulting in 911 injuries and 8 fatalities.
What Are Common Injuries People Suffer in Jacksonville Accidents?
Common injuries resulting from accidents in Jacksonville can vary widely depending on the type of accident and its severity. Here are some common injuries that people may suffer in different types of accidents:
Whiplash: Neck injuries are common in car accidents due to the sudden jerking motion of the head during a collision.
Broken Bones: Fractures in the arms, legs, ribs, and other bones can occur due to the force of impact.
Concussions and Traumatic Brain Injuries (TBIs): Head injuries can range from mild concussions to more severe brain injuries.
Back Injuries: Herniated discs, spinal fractures, and other back injuries can result from the impact of a collision.
Crush Injuries: Being trapped under a truck or its cargo can lead to serious crush injuries.
Spinal Cord Injuries: Accidents with large trucks can cause significant trauma to the spine.
Soft Tissue Injuries: Sprains, strains, and other soft tissue injuries can occur from falls and collisions.
Sprains and Strains: Ligaments and muscles can be injured due to sudden movements during a fall.
Along with physical injuries, people may also sustain emotional and psychological injuries from the trauma of the injury-causing event. This can lead to emotional distress, mental anguish, anxiety, depression, and PTSD.
Remember that the severity of these injuries can vary greatly, and some accidents might result in multiple types of injuries. Seeking medical attention promptly after an accident is crucial, even if you don't immediately notice symptoms. If you've been injured in an accident, seek medical treatment first and then contact an experienced personal injury attorney at the Dolman Law Group in Jacksonville to learn of your options for getting the compensation you need.
What Should I Do After a Jacksonville Accident?
If you're involved in an accident in Jacksonville, Florida, it's important to take certain steps to ensure your safety, gather information, and protect your rights. Here's a general guideline of what you should do after a Jacksonville accident:
Ensure Safety: Check yourself and others for injuries. If anyone is injured, call 911 for medical assistance. If the vehicles are obstructing traffic, try to move them to a safe location if possible to prevent further accidents.
Call the Police: Call 911 to report the accident to the police. They will create an accident report, which can be important for insurance claims and legal purposes. Florida law requires you to report accidents involving injuries, deaths, or property damage exceeding $500 to the police.
Exchange Information: Exchange contact information, insurance details, driver's license numbers, and vehicle information with the other parties involved in the accident. Collect contact information from any witnesses present.
Document the Scene: Take photos or videos of the accident scene, including the vehicles, damage, road conditions, traffic signs, and landmarks. If applicable, capture images of skid marks, debris, and any relevant details.
Notify Your Insurance Company: Contact your insurance company to report the accident. Provide them with accurate and detailed information about what happened.
Seek Medical Attention: Even if you feel fine, it's a good idea to get a medical evaluation. Some injuries may not show immediate symptoms. Follow your doctor's recommendations for treatment and recovery.
Preserve Evidence: Keep copies of medical records, accident reports, and any other relevant documents. If your injuries permit, write down your account of the accident while the details are fresh in your memory.
Consult an Attorney: If you've been injured or if the accident involves significant property damage, consider consulting a personal injury attorney. They can provide legal advice and guide you through the process.
Avoid Admitting Fault: Avoid admitting fault or apologizing at the scene of the accident. Leave the determination of fault to the authorities and insurance companies.
Limit Communication: Be cautious about discussing the accident with other parties' insurance companies or making statements that could be used against you later.
Keep a Record: Maintain a record of all interactions related to the accident, including medical treatments, expenses, conversations with insurance companies, and any legal proceedings.
Remember that the specific steps you take might vary depending on the circumstances of the accident. If you have any doubts or questions, consult a legal professional who can provide guidance tailored to your situation.
Do I Have a Valid Jacksonville Personal Injury Claim?
The circumstances that led up to an accident are unique in each case. How and why an injury has occurred holds great weight in determining who is at fault and who should be held liable for the injuries and damages they caused. The majority of personal injury cases are caused by the negligence of a party or multiple parties.
Negligence is a legal term used to describe a situation in which a party fails to uphold the duty of care owed to another individual. Many relationships and positions create a duty of care in your daily life. To establish that a party has acted negligently, there are certain elements under the law that an injured individual must meet.
Plaintiffs in personal injury cases must prove the following elements of negligence:
The at-fault party owed the plaintiff a duty of care.

The at-fault party breached the duty of care by acting negligently under the circumstances.

The breach caused an accident.

The accident caused the plaintiff to suffer injuries and damages.
Once negligence is established, that party will likely have to compensate you for the damages you have suffered and the losses you have incurred due to the accident and injuries sustained.
Our attorneys at Dolman Law Group can sit with you and review your claim at no cost to determine if you qualify for compensation. If so, you can count on us to handle all aspects of your claim and fight hard to increase your chances for a successful outcome.
How Much Is My Jacksonville Personal Injury Case Worth?
The amount of compensation that you may qualify for depends greatly on the severity of your injuries and the impact those injuries have had and will have on your life. The calculation of damages can be a tedious process but must be done with an understanding of your injuries and the intricacies of personal injury law.
The initial estimate of damages is an important step in the process of filing a personal injury claim. It provides information that allows you, and all involved parties, to understand the losses you have suffered. This is a vital resource in settlement negotiations, and any errors or omissions in the calculation of damages can leave you without compensation for the actual damages you have suffered. Our personal injury attorneys can guide you through this process, and we have the experience and resources to ensure you fight for the maximum possible damages in your case.
Personal injury cases can include many different types of damages, such as:
Medical costs and expenses, now and in the future

Lost income and the impact on your ability to earn an income, now and in the future

Pain and suffering caused by the accident and injuries, including emotional distress

Loss of companionship or consortium

Impacts on your quality of life or enjoyment of life

Compensation related to the wrongful death of a loved one

In exceptional circumstances, punitive damages
The unique facts of your personal injury case in Jacksonville determine its value. When our Jacksonville injury lawyers analyze a potential claim, we ask many questions, including:
How old was the victim when the accident occurred?

Will they face permanent disabilities as a result of the accident?

How much were they earning when they were injured, and how likely are they to return to the same earning capacity?

How severe were the injuries?

How much pain and suffering was associated with the injury, the medical procedures involved in treating it, and the lingering effects of the injury that can last a lifetime?

Not to mention one of the most important considerations of all: how much insurance does the at-fault party have?
Insurance companies usually pay personal injury settlements and awards. While you may file a lawsuit against an uninsured person and even obtain a judgment in your favor, most people cannot afford to pay for someone else's medical expenses out of pocket. It is very difficult to collect your award in this situation.
All of these factors, and many more, go into determining the value of a claim.
An accident attorney from Dolman Law Group can:
Determine who was liable and all insurance resources that can compensate you

Establish a value for your case based on the impacts and expenses of your injury, as well as those you will likely face
If the effects of your injuries will last a lifetime, then the compensation package should account for your whole lifetime.
How Long Do I Have to File a Jacksonville Personal Injury Lawsuit?
In Florida, claimants generally have two years from the date on which the accident occurred to file a claim. However, in some circumstances, that deadline may be longer—such as if the claimant was a minor when the accident occurred or did not discover the injury for quite some time—or shorter, for example, if a governmental agency is involved. A personal injury attorney from Dolman Law Group can explain the statute of limitations that applies to your case.
How Much Does a Jacksonville Personal Injury Cost?
The attorneys at Dolman Law Group understand you probably don't have a lot of money on hand to pay for a lawyer upfront. Furthermore, you really shouldn't have to bear the cost of a personal injury attorney since the accident was not your fault and you have lots of bills to pay--not to mention your lost income from missing work.
To benefit our clients, our attorneys work on a contingency fee basis. This means we don't require you to pay anything upfront or bill you hourly fees along the way to represent you. Instead, we will handle all aspects of your claim and work hard to get you the full and fair compensation you deserve. When all is said and done, we will take a percentage of your settlement or court award for our legal costs and fees.
This way, you can get the quality, effective representation you need without worrying about the cost.
How Long Will My Jacksonville Personal Injury Case Take to Resolve?
The duration of a personal injury case in Jacksonville can vary widely based on multiple factors. While it's challenging to provide an exact timeframe, here are some factors that can influence how long your personal injury case might take to resolve:
Severity of Injuries: Cases involving more severe injuries often take longer to resolve due to the complexity of medical treatments, recovery periods, and the need to accurately assess the long-term impact of the injuries.
Medical Treatment: It's generally recommended to wait until you have a clear understanding of your medical condition, prognosis, and potential future medical needs before pursuing a settlement. This might mean waiting until you've completed medical treatment or have reached maximum medical improvement.
Liability Disputes: If there's a dispute over who is at fault for the accident, the case might take longer to resolve as evidence is gathered and liability is established.
Insurance Companies: Negotiations with insurance companies can extend the timeline, especially if they are slow to respond or if there's disagreement about the settlement amount.
Negotiations vs. Trial: Many personal injury cases are settled out of court through negotiations, which can lead to a quicker resolution. If the case goes to trial, it can significantly lengthen the process due to court schedules and trial preparation.
Legal Process: If your case goes to court, the legal process can take time, including discovery, pre-trial motions, and the trial itself.
Case Complexity: More complex cases, such as those involving multiple parties, extensive damages, or legal complexities, can take longer to resolve.
Court's caseload: The local court system's caseload and scheduling can influence how long it takes for your case to proceed through the legal process.
Settlement Negotiations: The willingness of both parties to negotiate in good faith and reach a fair settlement can impact the timeline. Lengthy negotiations can delay resolution.
Given these variables, a personal injury case in Jacksonville can take several months to a few years to reach a resolution. Your attorney will be able to provide you with a better estimate based on the specific details of your case. Keep in mind that while a swift resolution is desirable, it's also important to prioritize a fair and just outcome that adequately compensates you for your injuries and losses. In other words, you don't want to rush to accept a lowball settlement, for instance, since you will not be able to pursue additional compensation in the future.
Can I Still Recover Compensation for My Jacksonville Accident Injuries If I Was Partially At Fault?
Yes, you may still be able to recover compensation for your Jacksonville accident injuries even if you were partially at fault. Florida follows a legal principle known as "comparative negligence" or "comparative fault." Under this principle, your ability to recover compensation is not necessarily barred if you were partially responsible for the accident. However, the amount of compensation you receive might be reduced based on your degree of fault.
Here's how comparative negligence works in Florida:
Modified Comparative Negligence: Florida now follows a modified comparative negligence system since amending its tort policy in 2023. This means that if you are found to be more than 50% responsible for the accident, you cannot recover damages. Also, the amount of compensation you receive will be reduced by the percentage of fault attributed to you.
Determining Fault: It will be determined how much each party involved in the accident was at fault. For example, if you were found to be 30% at fault and the other party was 70% at fault, your potential compensation would be reduced by 30%.
Insurance Claims: When dealing with insurance claims, the concept of comparative negligence is often used during negotiations to determine the final settlement amount.
Legal Proceedings: If your case goes to court, the concept of comparative negligence will also apply. The judge or jury will determine the percentage of fault for each party and adjust the final compensation accordingly.
It's important to note that insurance companies and opposing parties may attempt to assign a higher percentage of fault to you in order to minimize the compensation they have to pay. This is why it's crucial to have an attorney on your side who can help you gather evidence, such as photographs, witness statements, and expert opinions, to support your claim and establish the true extent of fault.
A Jacksonville personal injury attorney from Dolman Law Group can help protect your rights, negotiate on your behalf, and ensure that you receive fair and just compensation based on the circumstances of the accident.
What's the Process of Obtaining Compensation for My Jacksonville Personal Injuries?
After an accident, you may feel too overwhelmed by your injuries to consider the protection of your legal rights. However, the sooner you can protect your rights with the help of a personal injury lawyer, the higher the likelihood of a successful recovery of your losses in your case.
Each personal injury case is unique, and you must approach yours with an understanding of the facts surrounding your situation, your injuries, and the law applicable to your case. Any omission or error in the aftermath of an accident can delay the settlement of your claim, result in an unreasonable settlement offer, or result in an unexpected denial.
Trust a personal injury lawyer at Dolman Law Group to be your advocate throughout the claims process and fight for your best interests against insurance companies, at-fault parties, and other competing interests that are involved in your case.
When you partner with Dolman Law Group, you can expect our legal team to:
Thoroughly Investigate Your Accident's Circumstances
You need evidence to have a successful injury case. You don't have to hunt for information on your own, however. You can leave that to your lawyer. They will use and obtain the following information to build your case:
The accident report.

This document will include the time, date, and location of your accident. It may also reveal who the police officer thought was at fault for the incident. 

Your medical treatment records.

The insurance company will want proof that you suffered harm. Not only do your medical treatment records establish that, but they also outline the types of injuries you suffered.

Witness statements.

Testimony from witnesses is crucial in determining how your accident happened. We may interview eyewitnesses who saw your accident firsthand. We may also consult with third-party field experts (such as accident reconstruction specialists) to clarify certain details about your situation.
Determine What Constitutes a Fair Settlement
You might have a rough understanding of what your case is worth. However, when negotiating a settlement, you don't want to leave anything unaccounted for. Our injury team will evaluate your losses' financial impact based on:
Your estimated recovery period

The time you missed from work

Your out-of-pocket expenses

Your own testimony

The extent of your injuries

The medical attention you required
We may review other considerations, such as the outcomes of cases similar to yours.
Negotiate a Beneficial Settlement
In many situations, your personal injury protection (PIP) coverage will pay for your injury-related expenses. However, even when filing a claim with your own insurer, you could experience difficulty in recouping what you need. That's because insurance companies want to make money by selling policies, not paying for claimants' losses. 
Our team has years of experience fighting for injury claimants, and we're ready to put our knowledge to work for you. We'll do more than file a claim and negotiate an insurance settlement; we'll also protect you from bad-faith insurance practices and uphold your legal rights.
Take Your Case to Trial, If Necessary
We resolve most injury cases through out-of-court negotiations. However, we're ready to file and pursue a lawsuit if necessary. Pre-trial litigation involves taking depositions, determining witnesses, and applying the law to your case. A typical jury trial takes days or weeks of preparation and could last several days in court. You can trust us to manage everything your prospective lawsuit entails.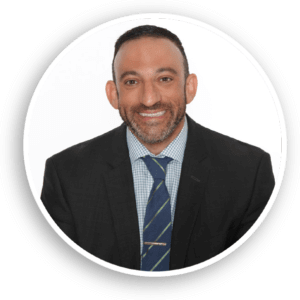 Don't Wait. Contact a Dedicated Jacksonville Personal Injury Lawyer at Dolman Law Group Today
If you suffered injuries due to the fault of another or you have lost a loved one due to a preventable accident, contact a compassionate and dedicated Jacksonville personal injury lawyer at Dolman Law Group by calling (904) 441-6903 or completing our online contact form for a free consultation.
A member of our team will take the time to discuss the circumstances of your case and the legal options that you may have to fight for the compensation you deserve to help recover from your injuries.
Client Testimonials
Rating: 5/5 ⭐⭐⭐⭐⭐ "Took away all the hassle with the insurance company. Attorney Dolman took care of all the hassles and paperwork I was being sent by the Insurance Companies. This allowed me to treat with the doctors and focus on getting better. They handled all the doctor's bill and even got them reduced to put more money in my pocket." - Bryan
Rating: 5/5 ⭐⭐⭐⭐⭐ "Great Attorney. Matt and his team are very responsive and know how the system works. We have worked together on many cases in the past and I have learned a lot from him. I will continue to do practice law with him more and more in the future. In fact, I have consulted with him personally on my own personal injury matter, which is a true testament on how much I trust him and his skills." - Brent
Read more reviews on Google!
Resources
Jacksonville Emergency Rooms and Urgent Care Centers
Be sure to get immediate medical care from one of Jacksonville's emergency rooms or urgent care centers after suffering a severe injury someone else caused.
*Disclaimer – Dolman Law Group Accident Injury Lawyers, PA does not endorse these medical providers nor do we profit from having them listed on our website.
Jacksonville Courthouses
All Areas We Serve in Florida
---
Jacksonville Office
12574 Flagler Center Blvd.;
Suite 101
Jacksonville, FL 32258
Phone: (904) 441-6903