Residents of Spring Hill and other cities in the Tampa Bay area face the risk of being involved in a car accident. If you have been injured in a motor vehicle crash, you may be able to file a claim or lawsuit to recover compensation from the responsible parties. An experienced Spring Hill car accident lawyer at Dolman Law Group Accident Injury Lawyers, PA, can explain the legal process and your particular options during a free consultation and case evaluation.
We know car crashes can result in serious, life-threatening injuries and fatalities, affecting innocent victims and their loved ones. We have successfully handled many cases for car accident victims in the Spring Hill area and throughout Florida. Contact us today to discuss your unique circumstances and find peace of mind during this difficult time.
Trust a Spring Hill Car Accident Lawyer at Dolman Law Group to Help Protect Your Rights
When you are in a car accident and suffer personal injuries, it's important to have the best legal team on your side to build a solid claim or lawsuit. A reliable Spring Hill car accident attorney can determine who was liable for your accident and help calculate the damages you might recover.
Our team of Spring Hill injury lawyers deeply understands the serious nature of car accidents and victims' needs. We may be able to assist you in building a strong case to help recover compensation from the liable parties. Those responsible could include other motorists, trucking companies, governments, and other individuals or entities. When representing our clients, we also work to negotiate with insurance companies that may not offer a fair settlement from the start. Additionally, we'll help gather and organize evidence to further support a claim or lawsuit.
While most car accident cases settle out of court during negotiations with insurers, some cases may go to court if victims don't receive a favorable settlement offer. In these instances, our Spring Hill car accident attorneys can provide representation in court as experienced litigators.
We offer both in-person and virtual meeting capabilities. We're always here for you 24/7, regardless of where you live or where the accident occurred.
We've successfully settled hundreds of car accident cases involving different damages and injuries.
While we can't guarantee future successes, some of our past victories include:
$5 million for a car accident victim who suffered burn injuries
$1 million for a car accident resolution
$775,000 for a father and son injured together in a crash
$750,000 for a car accident victim who sustained a subdural hematoma and a rotator cuff shoulder injury
If you want to learn whether you have a viable case, reach out for a free consultation with a Spring Hill car accident attorney to discuss your case and damages. Give us a call today or connect with us online at your convenience.
What Compensation Can an Experienced Spring Hill Car Accident Lawyer Pursue for You?
Spring Hill car accidents may involve serious injuries or wrongful death, resulting in medical expenses, financial losses, pain, and suffering. Depending on the nature of the case, economic and non-economic damages may influence the total settlement amount.
Economic damages account for the financial losses that accident victims endure, often when treating and recovering from debilitating injuries. Non-economic damages, on the other hand, are less easy to calculate and involve the victim's personal experience, including physical and psychological distress.
Examples of economic damages in auto wreck cases include:
Medical bills, including ambulance rides, immediate treatment, and ongoing care
Lost income resulting from recovery periods when individuals are unable to work
Lost earning capacity due to the inability to work the same or similar jobs
Physical therapy and rehabilitation
Vehicle damage and other types of property damage
Non-economic damages may involve:
Mental anguish
Disfigurement
Loss of consortium or relationship
Loss of enjoyment of life
In addition to economic and non-economic damages, accident cases may justify punitive damages if the responsible parties were grossly negligent. Punitive damages awards are rare, but the court may award them in an attempt to prevent similar incidents from occurring in the future and to punish the wrongdoer.
When you turn to the Spring Hill car accident lawyers at Dolman Law Group, we can calculate your damages and explain your options for pursuing compensation. We'll review all of the details of the case, including documentation such as medical records that may serve as evidence in a case.
Where Do Spring Hill Car Crashes Occur Most Often?
Cities in Florida see many accidents every year, many of which involve passenger cars, among other types of vehicles. One recent report from the Florida Highway Safety and Motor Vehicles (FLHSMV) counted hundreds of thousands of passenger car accidents in a single year in Florida. Specifically, that year saw 23,895 car accidents resulting in non-incapacitating injuries, 4,867 involving incapacitating injuries, and 762 involving fatalities.
Spring Hill and the surrounding area present many opportunities for accidents, with some streets and intersections more dangerous than others. U.S. 19 is among the most dangerous roads in Spring Hill. Our community often sees high levels of traffic that can increase the risk of accidents. People may commute to and from work in or near Tampa, and congestion can develop throughout the day. Visitors to the state may also be unfamiliar with the roadways and how to navigate them properly.
If you want to file a car accident lawsuit, it's important to remember that Florida has a statute of limitations that controls when you can file. A statute of limitations gives claimants a limited amount of time to file before they're either unable to or will struggle to recover compensation for damages. The statute of limitations for accident cases in Florida involving negligence, including car accidents, is four years from the time of the accident to file. If you can file a lawsuit before this period ends, you will have a better chance of recovering compensation if you have a strong case.
The lawyers at Dolman Law Group can represent car accident victims to help them get the compensation they deserve before the statute of limitations passes. Don't miss your opportunity, reach out today.
Common Car Accidents and Injuries in Spring Hill
Many types of car accidents may take place in Spring Hill, causing serious or even fatal injuries.
Here are some of the most common types of motor vehicle accidents:
Rear-end Collisions. These collisions that involve one vehicle crashing into the back of another. They often occur because there's insufficient space between both vehicles, and the rear driver doesn't have time to slow down or stop with the vehicle in front.
Single-vehicle Accidents. These accidents involve one vehicle colliding with other objects, people, or animals. They often cause rollovers and other types of preventable accidents.
Intersection Crashes. Accidents often occur at intersections when drivers violate the rules of the road or become momentarily distracted. For example, drivers may cause intersection crashes when running a stop sign or crossing without the right of way.
Backing Collisions. A backing crash can occur when a vehicle backs out of a driveway, parking space, or another location and hits passing vehicles or people.
Parked Car Accidents. Some accidents may involve cars or other vehicles crashing into parked vehicles. They often occur when vehicles attempt to park in or leave crowded parking lots or other areas.
Head-On Collisions. While head-on collisions are less common, when they do happen, they can cause some of the most serious injuries. These accidents occur when two vehicles headed toward each other collide, often when one vehicle veers into an oncoming lane.
These and other types of accidents can cause a wide variety of injuries, including:
Whiplash
Head injuries
Traumatic brain injury (TBI)
Chest injuries
Broken bones
Soft tissue damage
Spinal cord injuries
Amputated limbs
Let Our Spring Hill Car Accident Attorneys Negotiate With The Insurance Companies on Your Behalf
After a car accident in Spring Hill, victims may want to file a claim with insurance companies to begin recovering compensation. Negotiations are often tricky because adjusters work on behalf of the insurance company, not the claimant.
Adjusters may appear friendly and seem like they're on your side, but the fact is that they're looking for ways to reduce or deny a claim to minimize payout. Adjusters may also make an initial offer that seems impressive and fair, but you might be entitled to more compensation without your knowledge. As soon as you accept that initial settlement, seeking additional compensation will be much harder or impossible.
You could make many mistakes during negotiations with insurers if you don't understand the claims process. You may provide information that the insurance company doesn't need, or you may inadvertently make a compromising statement that greatly reduces the settlement amount. You may also lack the necessary documentation to build a strong claim. A personal injury attorney can assist with all of this.
Consult a Spring Hill car accident lawyer to make negotiations smoother with insurance companies when filing an accident claim.
The legal team at Dolman Law Group has handled many cases in the Spring Hill area and throughout Florida. We help gather evidence, prepare necessary documentation, and negotiate settlements based on the total amount our clients deserve.
What to Do After a Car Accident in Spring Hill
If a car accident occurs, you should seek medical attention to begin your recovery process and gather information to support a potential claim or lawsuit if you are able. These steps could entail the following actions:
Remain Calm and Keep Everyone Safe
Immediately after a car accident, check to see if you or anyone else in the vehicle has injuries. If possible, move your vehicle to a safe location where everyone involved is out of harm's way. You may experience an adrenaline rush and feel a sense of panic, but calm down as much as possible. Doing so will help you assess the situation properly.
Seek Treatment if Needed
If you sustain any injuries in the accident that require immediate care, remain still and wait for an ambulance to arrive. Even if you don't see immediate injuries or feel pain, understand that this could result from adrenaline and that injuries might still be present. This is why you must seek medical attention as soon as possible.
A medical professional will provide you with an examination, diagnosis, and treatment plan to help initiate recovery if needed. Doctors can also generate medical records and bills that may function as evidence in a claim or lawsuit.
Call the Police
If anyone has injuries or significant property damage, call the police to file a report. The police will be able to create an official report that may corroborate your claim. Be honest and as detailed as you can when speaking with police officers.
Exchange Information and Collect Evidence
The next step is to collect information about everyone involved in the accident, including all drivers' names, phone numbers, addresses, license plate numbers, and insurance details. You can also get information from any nearby witnesses who saw the accident, as their statements may support your case.
Also, take photos or record video footage of injuries, damage, and the scene at large. If you cannot do so immediately after the accident, you should return to the scene as soon as possible to gather evidence.
Speak With a Dedicated Spring Hill Car Crash Lawyer at Dolman Law Group as Soon as Possible
If your car accident is minor and results in minimal damage and no injuries, you may be able to file a claim with insurers without needing a lawyer. However, it's still best to consult an accident attorney before filing a claim, especially if injuries and costly damages result.
Our attorneys can evaluate your case at no cost to you and determine whether you qualify for compensation with a claim or lawsuit. Even if the attorney declines representation, you'll have a better understanding of your options.
FAQs and Answers About Spring Hill Car Accidents
What causes Spring Hill car accidents?
Many types of behaviors and situations can cause car accidents in Spring Hill. Some potential causes may include:
Drivers may speed when attempting to get somewhere faster. Some cases may also involve drivers who unintentionally drive over the speed limit and are unaware of the posted speed limit. Speeding can cause high-impact crashes that result in serious injuries and deaths.
Distracted Driving
Distracted driving is a common cause of car accidents. Drivers may be inattentive for brief moments, leading to accidents when the driver is no longer paying attention to the road. Distractions on the road may include texting, talking on the phone, reading, eating or drinking, grooming, or looking at objects on the side of the road.
Reckless Driving
Motorists often engage in reckless driving out of aggression or general disregard for the rules of the road and other motorists and pedestrians. Some forms of reckless driving include fast and unexpected lane changes, disregarding road signs, and other aggressive behaviors. These actions can significantly increase the risk of a serious accident.
Running Stop Signs and Red Lights
Drivers may unintentionally or intentionally run red lights or stop signs at intersections. Drivers may fail to stop in time or attempt to speed through before opposing traffic begins moving, with many of these instances leading to an accident.
Driver Fatigue
At certain times, motorists may experience fatigue while driving. They may get tired on road trips after driving for long hours, truck drivers may work long periods and neglect to take breaks, or tired motorists may drive home after a full work day. In any case, fatigued driving is just as serious as impaired driving because fatigued drivers are less responsive and aware.
Impaired Driving
Some drivers may get behind the wheel while intoxicated. The effects of alcohol and other drugs can quickly affect drivers, even in small amounts. Having a single alcoholic drink can significantly reduce reaction time and awareness, and other substances may have similar effects. Some incidents involving impaired driving may also result from reactions to medications.
Poor Road Conditions
Some accidents may not result from driver negligence. If potholes or other hazards are on the road, drivers may lose control when hitting them. Hazards can cause tire blowouts and otherwise contribute to an accident, so municipalities need to repair them or warn drivers with proper signs.
Bad Driving Decisions in Adverse Weather
Another common cause of accidents that motorists can't control is bad weather, although drivers can take steps to account for difficult situations. In Spring Hill and other cities across Florida, heavy rain and high winds can cause drivers to lose control of their vehicles and reduce visibility. In these cases, drivers may want to slow down on the road or avoid driving entirely until the condition changes.
Defective Vehicles or Parts
Some cases may also involve defective car parts or vehicles that cause malfunctions. Cars may have faulty parts that contribute to crashes.
Unsecured Loads
Trucks or other vehicles may carry unsecured loads, potentially causing vehicles to lose balance and roll over or for loads to detach from vehicles and cause serious accidents. This is why drivers and loading staff must ensure that loads are of the right size and properly secured when loading any vehicle.
Who is liable for car accidents in Spring Hill?
Depending on the circumstances, different parties may be liable for a Spring Hill car accident. These parties may involve:
Other Motorists
Many accidents result from negligent or malicious behavior on the part of other drivers. They may cause damage and injury to other vehicles, drivers, pedestrians, or property.
Trucking Companies
If an accident involves a commercial truck, the truck driver may be liable along with the trucking company that hired them. Trucking companies may be liable if they didn't train employees properly, encouraged drivers to violate laws or regulations, or failed to hire qualified and licensed truck drivers.
Manufacturers
You can hold manufacturers of defective parts or vehicles liable for accidents if their products cause an accident and they neglect to take the proper steps to mitigate this risk. For instance, if a company is aware of a vehicle's design flaw that can cause accidents and doesn't issue a recall, the manufacturer may be liable for any accidents resulting from this negligence.
Governments
Local or other government agencies may be responsible for accidents resulting from poor road conditions. Governments must maintain roadways and keep other motorists safe from various hazards. If an agency becomes aware of an issue, it must take the necessary steps to repair it or warn motorists of any potential hazards.
Vehicle Owners
The driver of a vehicle that gets into an accident might not be the only liable party if they didn't own the vehicle. For example, a drunk driver may get into an accident while driving a friend's car. If the owner permitted this friend to drive the vehicle while intoxicated, liability could include the owner and their insurance carrier in addition to the actual driver.
Mechanics
Mechanics must perform the right services and use the right parts when maintaining, repairing, or replacing vehicle parts. Failure to provide adequate service could leave vehicles vulnerable to malfunctions that may cause drivers to lose control of their vehicles. These instances might make the mechanic liable if they could prevent these accidents.
Cargo Loading Companies or Employees
Although truck drivers often load cargo onto their trucks, employees at loading docks may be responsible for securing loads. You may hold employees or loading companies liable for accidents if they fail to secure loads properly or ensure that the load doesn't exceed capacity.
How much compensation can a Spring Hill car accident attorney recover for my car crash?
The amount of compensation that car crash victims can recover will vary from case to case based on several factors. The specific circumstances of the accident will determine who is liable, while certain injuries and other damages will influence the total settlement amount.
Victims of auto accidents could receive anywhere from thousands to millions of dollars in compensation, depending on the number and extent of the damages. For example, an accident victim with a traumatic brain injury (TBI) may recover much more compensation than a victim with a broken arm.
This could be due to the permanence of the brain injury, which may reduce or eliminate the ability of the victim to work in the same capacity they worked before the accident. Additionally, TBI victims might require long-term care and rehabilitation and experience more severe pain and suffering. All these and other elements could qualify the victim for more compensation.
To better understand what your car accident case is worth, consider speaking with a reputable Spring Hill car accident lawyer to discuss your specific situation. An attorney can review the details of your case to identify liable parties and calculate any damages resulting from the accident. Some compensable damages may include medical bills, lost income, lost earning capacity, and pain and suffering from the accident and subsequent injuries.
When should I hire a Spring Hill car accident lawyer?
Not all car accident cases will require the help of an attorney, but there are some circumstances when it's best to hire a lawyer to help recover compensation.
If you're considering hiring a Spring Hill car accident attorney, there are some factors to consider, such as:
Whether your vehicle sustained damage as a result of the accident.
You aren't sure who is liable for the accident and whether you can file a claim or lawsuit against them.
You have already filed a claim and are dissatisfied with the outcome, in which case a lawyer may be able to assist with recovering more compensation with a new claim or lawsuit.
You need help negotiating with insurance companies.
An attorney can evaluate your case in a free consultation to determine if you'll benefit from representation.
Should I consult an attorney after a minor car accident?
It's often best to hire a car accident lawyer, even for minor cases.
If you still don't know whether you need an attorney to help with your case, there are some key items to consider. If the accident led to significant injuries and property damage, the stakes will increase, and you will need an attorney.
Another aspect to consider is the severity of injuries. If you don't require medical treatment after an accident, you may not need an attorney to help recover compensation for medical expenses and other pertinent damages. Conversely, you may benefit from working with a lawyer if you sustain serious injuries requiring medical attention, particularly if your injuries require ongoing care and a long recovery process.
In other cases, liable parties may not have insurance, making it difficult to recover compensation from them. An attorney may be able to help in these instances.
How much do Spring Hill car accident lawyers cost?
One of the sources of hesitation for a car accident victim when considering hiring an attorney is the cost. Victims may worry that they can't afford a reliable car accident attorney and neglect to hire one even when it can benefit them.
Our Spring Hill car accident attorneys work on a contingency fee basis, which means you don't pay any money until we've reached a settlement or secured a court award. Upon recovering compensation and receiving the settlement, you pay your attorney a portion of your settlement to cover the costs of representation and litigation.
Reputable lawyers will make this contingency fee known to you during a consultation, so there are no surprises. They may also detail any other fees they may charge, including those involved in obtaining medical records and other evidence, hiring expert witnesses, and other related tasks.
A contingency fee benefits you in several ways. First, you can focus on your physical and emotional recovery and avoid making any payments to attorneys on top of potentially costly medical bills and other pertinent expenses. Second, your attorney only has your best interests in mind and won't receive payment unless they reach a successful outcome, which ensures the attorney's interests align with yours.
Can I recover compensation if I was in a hit-and-run car accident?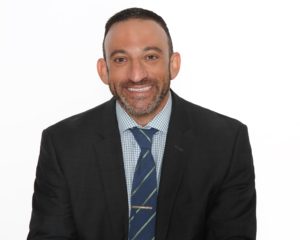 In a hit-and-run accident, a driver hits another vehicle, pedestrian, or object and drives away from the scene without stopping. In these cases, accident victims may have difficulty holding these negligent parties liable, especially if they cannot locate them.
If you sustain injuries and other damages in an accident and the liable driver left the scene in a hit-and-run, you may still recover compensation, depending on your insurance coverage.
Florida is a no-fault state, which means that a victim's personal injury protection (PIP) car insurance may be able to cover some damages, including medical expenses and lost wages. Although PIP won't cover vehicle damage or any non-economic losses such as pain and suffering. If you want to recover compensation for damage to your vehicle, you may require collision coverage. To seek emotional damages, you must qualify for a claim against the responsible party.
In the event of a hit-and-run, don't delay in seeking compensation. The attorneys at Dolman Law Group may be able to help track down the liable parties and hold them accountable.
Reach Out to a Trusted Spring Hill Car Accident Lawyer at Dolman Law Group Today
To protect your legal rights after a car accident, you should work with an experienced and compassionate Spring Hill car accident lawyer at Dolman Law Group. Our legal team has a long history of successfully resolving insurance claims and personal injury lawsuits, and we have earned the respect of former clients and the legal community.
Our attorneys are ready to meet with you to discuss your unique case and explain your legal options during a free consultation. With offices across both Florida coasts, including our conveniently located Spring Hill location, you can easily reach Dolman Law Group Accident Injury Lawyers, PA, at (352) 612-3437 or write to us using our online contact page.