Ridesharing allows people to call for a ride from where they stand. Some people prefer ridesharing services like Uber to taxis. Uber has made plenty of money from the concept, and the company quickly expanded into food delivery. That said, anyone can sign up to become an Uber driver. Since people use the app to make additional income, it leads to more drivers out on the roadways at any given time.
This may increase the risk that an accident can happen, and people can walk away with injuries. Victims can seek payments for damages, but they might not know who bears liability. When you contact Dolman Law Group, we can assign a Doral Uber accident lawyer to help make this determination. A free consultation with our team is available 24/7.
Our Attorneys Represent Uber Accident Victims in Doral
Uber accident cases involve unique factors that can make seeking damages complex. Rather than trying to navigate Florida personal injury laws alone, you can hire our firm to represent you and guide your case forward. Our Doral car accident lawyers can:
Investigate the collision to determine who is responsible

Compile evidence to prove your injuries and right to damages

Determine whether the rideshare driver's or Uber's liability policy applies

Calculate the value of your case and negotiate for a fair settlement

Take the case to court should a settlement not be possible
This list is just a sample of the many services we offer on a no-win, no-fee basis. We can discuss our fee structure and other ways we can support your case during your free case review.
Reviews From Previous Clients
"This firm really impressed me with the effort they put forth toward making a deal with the insurance company that was actually reasonable and fair." - Bud Zeleski

"They were so caring, helpful, and just provided all around high quality service throughout the entire time. They fought tooth and nail to get me more money because the other party didn't want to pay our asking price." - Sheila Wastenski

"I am so glad that Julia Dolman was able to come through for my family and I in settling our matter with the insurance company. She was tough as nails and held it down until they gave us what we wanted." - Blair Craven
Uber Driver and Accident Statistics
Uber provides a convenient way for people to travel without a car. Over the years, more and more people have downloaded the app and called for a ride. The company has roughly 93 million active users across the United States.
A single quarter can see over 1.44 billion rides. Four quarters make up a year, so a few billion rides occur every year. People need to get to and from work, and many users need a lift to the supermarket. A person has various reasons to use Uber, making the ridesharing business a lucrative one.
Across the nation, 3.5 million drivers have signed up with Uber to make money. However, the number has decreased a little in recent years. Uber remains popular in many metro areas, and Houston and Miami hold most of the market shares for the company. Millions of people live in states like Florida and need a ride to a variety of destinations.
Uber Collisions Are Most Common in High-Traffic, Urban Areas
Thousands of vehicle accidents occur every year, and a portion of them involve Uber cars. According to Uber's U.S. Safety Report, about 107 fatal Uber collisions happen annually. Roughly 90 percent of incidents take place in urban areas, likely due to densely populated streets.
Uber drivers make up an estimated 21 percent of fatalities, and passengers make up another 21 percent. Around 30 percent of Uber accidents involve pedestrians every year as well. In several cases, pedestrians sustain injuries as riders while waiting outside the vehicle.
Do Rideshare Drivers Qualify as Uber Employees?
A few drivers use Uber as a way to earn supplemental income. Others may rely on the app for most of their earnings. As such, some people may wonder whether Uber drivers qualify as employees or work more like freelancers. In many places, drivers work as independent contractors due to their high degree of autonomy.
Previous campaigns have attempted to make the drivers real employees so they could gain work benefits. You may have read about these legal battles in California and Florida. However, Doral residents still work as freelancers when it comes to driving for Uber. After all, the drivers have control over their workload and use personal vehicles. Additionally, drivers agree to a contract when they sign up. The agreement uses language to indicate that Uber does not serve as their employer.
As a result, these independent contractors do not get to enjoy any benefits, including unemployment benefits. Other locations may have successfully made Uber consider its drivers as employees. Lobbyists in other areas could keep trying to help drivers receive employee benefits.
Does Uber Have a Background Check?
When people sign up to become Uber drivers, they need to pass background checks. While the evaluation may vary depending on the city, a potential driver needs to submit two reports; a third party reviews prospective drivers' motor vehicle reports and criminal background checks.
Once drivers pass both, they can work for Uber and earn as they drive customers around and/or make deliveries.
What the Motor Vehicle Report Contains
A motor vehicle report provides information about a driver's driving history - an employer can request the document and view details. Details in this report can include license class and traffic violations.
Uber looks to see if a potential driver has a valid license in the United States. The person needs to have at least one year of driving experience as well. Major traffic violations or multiple recent minor offenses increase the risk of rejection.
What the Criminal Background Check Contains
The criminal background check lets the company know if the applicant committed any serious crimes. For example, felonies and violent crimes result in rejection.
On average, a background check takes three to five business days to complete. Different factors can influence how long it takes for Uber to make a decision. In addition, the company does not perform the check only once - drivers have to go through the process every year to ensure they meet certain standards. In some cities, background checks occur even more frequently.

Who Bears Liability for an Uber Accident?
In Florida, the one who caused the accident often has to pay for damages after the collision if the victim's expenses and losses exceed their personal injury protection (PIP) coverage. In cases of ridesharing, you might wonder if the driver or the rideshare company bears liability for the crash - the driver assumes responsibility in several cases, but Uber also provides insurance coverage under specific circumstances.
Various causes could have led to the crash. For example, the motorist might have gone well above the speed limit or ignored traffic signals. In this case, you could file a claim against the driver's insurance company, especially if the injuries prove severe or permanent.
Can Uber Be Negligent?
Some people seek to hold Uber accountable for accidents. For instance, they might claim the company allowed a negligent person to work as an independent contractor. Uber could also bear liability if it accepted a driver's background check despite a history of violations.
A few jurisdictions do hold Uber accountable. The company has a duty of care to its passengers and has to follow strict regulations. Other courts continue to work out the legal issues regarding liability. The ridesharing company has shielded itself many times.
In a few cases, the non-Uber driver bore responsibility for the collision. The auto parts manufacturer also may have to pay compensation if the vehicle malfunctioned on the road.
Uber Driver Insurance
Uber requires all of its drivers to carry their own insurance coverage. Unless the motorist does not have insurance coverage, if you recover liability compensation, you will receive the money from the insurer. Still, the situation becomes more complex when a person drives for a profit - for most people, their policies only provide coverage for personal use.
The insurance company may cover an accident for a driver who caused a collision on the way to the store. However, the insurer likely will deny a claim if the collision occurred when the driver transported a customer. As a result, someone might not have enough money to pay for your injuries and other damages.
Uber drivers need a commercial policy to avoid a rejected claim. However, not many people understand what type of coverage to buy. That is one reason Uber offers liability coverage under certain circumstances.
Liability Coverage Is Available From Uber in Some Cases
Uber offers its drivers some liability insurance in case of an accident. For the liability coverage to take over, a person's carrier would generally have to deny the car accident claim.
The amount of money Uber's insurance policy provides depends on when the crash happened. For instance, if the driver did not log into the app, the driver won't qualify for any coverage.
A limited amount of coverage pays for damages if the person logs into the app but has not accepted any ride requests. In this case, an injured victim could receive up to $50,000 in bodily injuries if the Uber driver caused the accident. Coverage goes up to $1 million if the motorist is on the way to pick up a passenger. The same dollar amount applies when someone transports a passenger.
Penalties for an Uber Accident
The at-fault driver can face multiple penalties for an accident - and the consequences can vary based on the state. Frequently, the incident can affect a person's license. Many places use a point-based system.
Traffic violations add points to your driving record, and a certain number can result in a suspension or revocation. In Florida, reckless driving adds four points to someone's license, and careless driving adds another three. The threshold for a 30-day suspension is 12 points within 12 months. The increase in points means a longer duration.
In addition, if an Uber driver bears liability for a car collision, the driver runs the risk of account deactivation. The incident stays on the driver's driving record, and Uber will see the violation when conducting a routine background check. Multiple moving violations or accidents within three years can result in a ban. Generally, the company may deactivate after three offenses.
How to Prove Negligence in an Uber Accident Case
Generally, negligence involves one party committing an action that results in another party sustaining an injury. When a driver fails to do something that another reasonable party would have, and that inaction results in an injury to someone else, this constitutes negligence.
To receive compensation, you would need to demonstrate that the at-fault party acted negligently. Uber accidents involve the same process of proving negligence as the average car collision.
The Four Elements of Negligence
Four elements determine whether someone bears liability for the incident. First, you need to prove how the other driver owed you a duty of care. In this case, every motorist has a responsibility to keep other motorists safe on the road. Once you've established that the at-fault party owed you a duty of care, you need to prove that the at-fault party breached that duty. For example, when drivers travel at excessive speeds or fail to yield, they have breached their duty of care.
Next, the breach in care needs to have led to the accident. Even if someone went above the speed limit, another factor could have caused the crash. To recover damages, injured individuals must also prove that their injuries stem directly from the accident.
The other driver's insurance company or legal defense may use strategies to make it seem as if you bear liability for the accident. A car accident attorney who is familiar with Uber collision cases and serves Doral can protect you against these tactics and prove who actually caused the accident. Our firm can provide such an attorney.
What Damages Can I Recover Following an Uber Accident?
Various types of damages may be available in an Uber accident claim or lawsuit. We've outlined several below.
Property Damage
After a car accident with an Uber driver, you likely had to take your car or bike in for repairs. In some cases, victims have to replace their vehicles. Other personal property could also have been dented or broken after impact. For example, you might have to replace the screen of your phone or deal with a cracked laptop.
When you file a claim, you can recover the costs of repairs and replacements. The amount you receive will depend on the severity of the damage to your property.
Outstanding and Anticipated Medical Costs
The severity of your injuries will also play a major role in determining what you can recover. Besides outstanding hospital bills, you can receive compensation for future related medical costs. For example, you might have to go to therapy multiple times or need medication.
Income Missed While out of Work for Recovery
Victims of an Uber accident often have to miss work to heal from their injuries. The lost wages can make victims struggle financially, and the settlement should take the missed income into account. Some victims will lose the ability to continue their jobs at all because of severe injuries.
Fatal Uber Collisions
In cases of fatal Uber accidents, the court may award damages for loss of companionship. If a minor loses a parent, the compensation could fall under the loss of parental support. In addition, if injuries left a person disabled, the injured individual could recover compensation for loss of enjoyment of life.
Different damages could apply to your case. Speak with a lawyer to learn what types of damages you should include in your damages claim.
Formal Lawsuits and Informal Settlements
Two types of settlements can occur during the lawsuit process. You may choose to file a formal lawsuit. This type of case goes before a judge for a complete trial. After each side presents its facts, the court determines if the defendant should pay for damages.
Not many cases use a formal lawsuit. While you could get a lot more money, this type of proceeding involves a higher risk of recovering nothing.
You may pursue an informal settlement, which involves a resolution outside of court. Both parties can reach an agreement, and you have a better chance of having a preferable outcome. Usually, a written agreement follows the negotiation to waive away any future legal action.
Most cases go the route of an informal settlement.
Structured Settlements and Lump Sums
Once both parties finish negotiations, the case can finally conclude. You can receive your compensation in the form of a structured payment or as a lump sum. People generally use structured settlements for high-value compensation.
If you choose a structured settlement, you will receive regular payments for a set time. The negotiation would go over how often you receive money and how long it takes. Some people have better financial security with a structured settlement.
Alternatively, you could choose to recover a lump sum. Smaller settlements usually get paid out as lump sums. In this case, the defendant would provide you with all the money at once.
Important Steps to Take After an Uber Accident in Florida
Taking certain steps after an Uber accident can go a long way for your potential injury case. Consider the following:
Get Medical Care Promptly
Getting medical care for any injuries you sustained is one of the best things you can do for your case. This allows you to get started on crucial treatment, which is important for your health. Also, it allows you to show that the injuries were a direct result of the accident.
Insurance companies will look to your health history to dispute your case in many situations. If you have a clear record of treatment immediately following the accident and a record of follow-up visits or other medical care, the insurance company may have a harder time challenging your case for compensation.
Watch What You Say About the Accident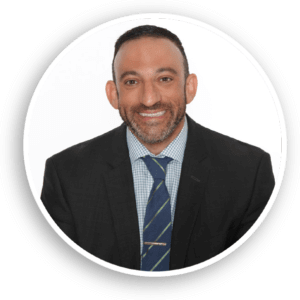 After the crash, it's important to be careful about what you say regarding the accident. For instance, if an insurance representative calls you soon after the crash and asks you to make a recorded statement, politely decline. Anything you say in this statement can be used to harm your case. If you hire our team, we can help you with all the conversations you may need to have with insurers.
Additionally, you may be tempted to go on social media and discuss the accident. However, this too should be avoided. Any of your posts could be used to dispute the facts of your case or belittle your potential settlement amount.
Contact Dolman Law Group
If you've sustained injuries in a Doral Uber accident, you should contact an experienced Doral injury attorney to assist with your case and pursue maximum compensation on your behalf. With offices across both Florida coasts, you can easily reach Dolman Law Group at (727) 451-6900, or you can write to us using our online contact page.
Dolman Law Group Accident Injury Lawyers, PA
8400 NW 36th St Suite 450
Doral, FL 33166
(305) 930-7688