Did you suffer an injury in North Miami Beach because of another person's negligence? If so, you have the right to pursue maximum compensation for your injuries and the damages you suffered.
From car crashes on Biscayne Blvd to slip and fall accidents at the Walmart Supercenter on NE 163rd Street, injured accident victims in North Miami Beach need someone on their side who can fight for their rights. Unfortunately, insurance companies rarely play fair. Their main goal is to reduce settlements in any way possible. Without a North Miami Beach personal injury lawyer in your corner, you may not get the money you need to pay for medical expenses, lost wages, and rehabilitation along with compensation for your serious injuries.
Our Firm Serves North Miami Beach Residents
At Dolman Law Group Accident, we have the necessary financial resources to maximize your compensation as a result of a settlement or jury verdict. Our personal injury lawyers have the resources and the experience needed to handle even the most complex accident cases in North Miami Beach. We are a local law firm with a strong presence in Miami and throughout the state of Florida. Our local office is located conveniently at 1820 NE 163rd Street, just a few blocks from Allen Park.
We offer FREE initial consultations and reviews, so you can seek justice. For a free case evaluation call (305) 676-8154.
How Do I Find the Best North Miami Beach Personal Injury Lawyer For My Case?
In order to find the best North Miami Beach injury lawyer, consider the following:
#1 Does the personal injury attorney or law firm have a reputation for aggressively litigating personal injury lawsuits?
It is essential that your personal injury lawyer or firm has an active litigation department that will hold the insurance carrier accountable when they make an unreasonable settlement offer. Insurance giants like Allstate, Progressive, State Farm, Geico, and many others are well aware of which law firms have the ability and desire to go to war for their clients.
#2 Does the lawyer or law firm have the financial resources to take your case?
Insurance carriers hate one thing: spending money. The insurance industry is in the risk management profession. They worry most about what risk they face if they make a low settlement offer. Many Miami personal injury firms are simply volume shops that simply settle for whatever offer they can get.
We truly believe that our firm's clients obtain higher than average settlement offers due to our willingness and ability to litigate cases all the way to trial if necessary. Our law firm has the necessary financial resources to retain the best experts and prepare top-notch trial exhibits to properly demonstrate the value of your claim from a Miami accident.
#3 Can the Miami personal injury lawyer immediately assist you?
When you suffer an injury in a North Miami Beach accident, you need a law firm that can immediately help you by obtaining medical treatment now, as well as resolving your medical bills at the conclusion of your case. Our goal is for your medical treatment to be completely covered by a settlement or verdict in the case. Your car accident or negligence related injuries will be evaluated by competent physicians we trust to provide the best medical treatment who are also well versed in treating victims of negligence.
#4 Do not select an attorney or firm solely off of an advertisement.
Many (not all) of the biggest advertisers are little more than a personal injury settlement mill. In other words, a large portion of the biggest advertisers litigate only a small amount of their cases, if at all. In other words, they often leave money on the table at the time of settlement. Even worse is the lawyer referral service wherein someone in a call center, or at a minimum a non-lawyer; is selecting your attorney.
Large volume law firms generally have difficulty in providing personal attention based on the sheer number of cases they handle. At Dolman Law Group, every client is provided the cellphone number of the managing partner of our firm and the lawyer handling their case. The most common complaint we hear from clients after we have taken over their case from another Miami injury lawyer is they never spoke with or met their handling lawyer. Remember, bigger is NOT better and it is a good idea to thoroughly research the attorney or firm you care considering to hire.
#5 Dolman Law Group, has built much of its business off of word-of-mouth referrals from former clients.
We have accomplished this by providing personal attention. What do former clients have to say about the different car accident lawyers or firms? We are very proud of the legitimate reviews our law firm receives from very satisfied former clients and even current clients (check out our 145+ five star reviews on Google).
#6 Our goal is to maximize the damages in your case within the insurance coverage available.
Shoestring budgets equate to poor results. We have the financial resources to take on the largest insurance carriers and Fortune 1000 corporations. Our firm has successfully resolved cases against Walt Disney World, Publix, Wawa, Walmart, Hyatt, and many others. Further, we have battled every large insurance carrier on numerous occasions.
#7 We only represent plaintiffs and have never represented the interests of an insurance carrier.
If you were injured in Miami, as a result of negligence; it is essential to find a firm that handles only plaintiff injury cases. Our firm handles a wide variety of injury cases but they all center around one practice area; personal injury law.
#8 If you search for a Miami injury attorney, keep in mind we are conveniently located in Dade County.
Dolman Law Group maintains offices in North Miami Beach, Doral, and Aventura.
North Miami Beach Personal Injury Lawyer Near Me 833-552-7274
Do You Need a North Miami Beach Injury Attorney?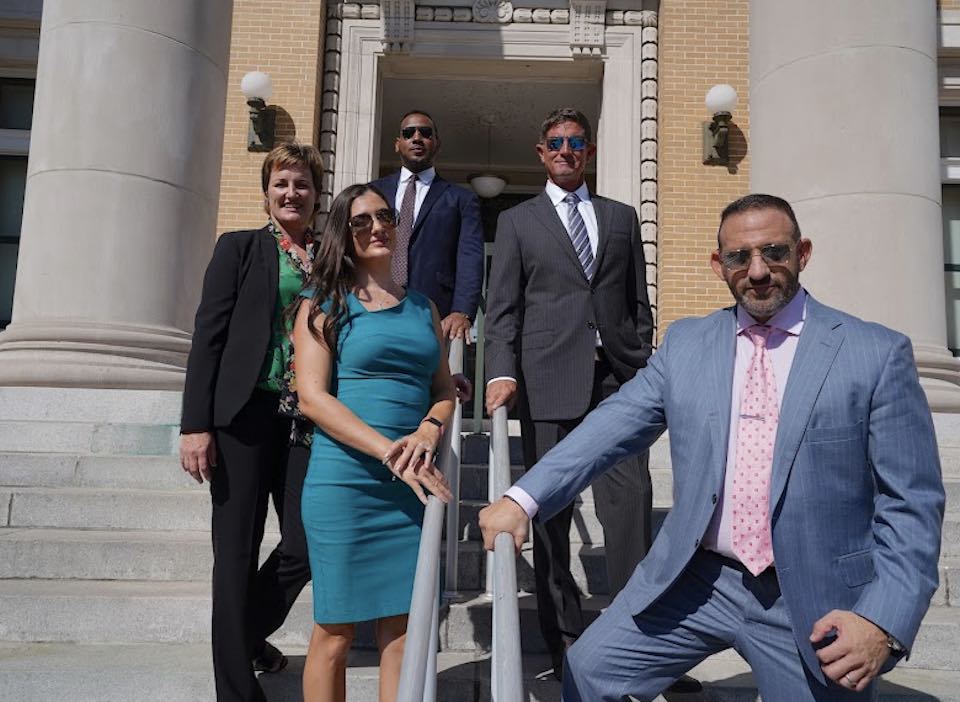 According to the Centers for Disease Control and Prevention (CDC), more than 28 million people in the United States visit emergency departments each year when they sustain accidental injuries. Accidents and injuries can happen in an instant—when you least expect it—yet the fallout from a serious injury can last for a long time—sometimes, even a lifetime.
You should know that victims of accidental injuries often have important legal rights to compensation for their damages. The North Miami Beach personal injury lawyers of Dolman Law Group are here to help.
After an accident, it's often difficult to know where to turn or what action to take. Many people do not even realize they may be entitled to compensation for their medical costs and other extensive losses that may accompany a serious injury. The good news is that you have nothing to lose by discussing what happened with a personal injury attorney who can advise you of your legal options.
If you've been injured, do not hesitate to contact Dolman Law Group today for a free case evaluation with our team of personal injury attorneys. We will meet to discuss your case openly and honestly in a way that will leave you feeling informed and ready to take on those responsible for your injuries.
For a free legal consultation with a personal injury lawyer serving North Miami Beach, call 833-552-7274
How do We Assist Motor Accident Victims in North Miami Beach?
Traffic-related accidents are one of the leading causes of unintentional injuries and deaths in the U.S.. The National Highway Traffic Safety Administration (NHTSA) reports that in a single year, motor vehicle accidents resulted in almost 2.45 million injuries and more than 35,000 deaths. It should be no surprise that many personal injury cases stem from traffic and transportation accidents.
While the most common type of traffic accident is a car crash, there are many other accidents that arise from transportation in and around North Miami Beach. Anyone who is near a road or highway can potentially become involved in one of the following:
Car Accident: The Florida Department of Highway Safety and Motor Vehicles (FLHSMV) indicates that nearly 16 million people were licensed to drive in our state in 2016. This figure does not include the many out-of-state drivers who are regular visitors. The significant number of cars on Miami roads each day makes it inevitable that crashes will occur, often resulting in serious injuries. Auto accident claims and lawsuits make up almost 50% of our practice
Commercial Truck Accident: Large tractor-trailers are essential to the U.S. economy as they transport goods across the country each and every day. However, these trucks pose serious risks. There were an estimated 480,000 accidents involving commercial vehicles in 2015 alone. These huge and heavy vehicles can cause particularly devastating injuries when they crash into smaller passenger cars. Many lawyers mistakenly treat semi-truck accident cases no different than a motor vehicle collision.  Please note that truck accident cases are both complicated and costly.  Your attorney must be acutely aware of the rules governing truckers including hours of service (the amount of hours per week they are allowed to operate an 18-wheeler and consecutive hours allowed without rest).
Motorcycle Accident: It's understandable that Florida has the second-highest number of registered motorcycles in the United States, as the scenery and climate make it an ideal location to ride in the open air. Riding motorcycles is fun and adventurous, but it is also dangerous and carries the risk of being seriously injured in a crash. Matthew Dolman is a highly regarded Florida motorcycle accident lawyer and represents bikers who have sustained serious injuries.
Bicycle Accident: More and more people are riding bicycles for fun, exercise, or an economical and environmentally-friendly mode of transportation. Yet some drivers lack familiarity with the rules on sharing the road with bicyclists, and other drivers are not willing to follow those rules. Bicyclists in Florida seem to be at an especially high risk of collisions, given that for many years, the state had the highest rate of bicyclist fatalities of any state, according to a CDC report.
Pedestrian Accident: Almost everyone is a pedestrian at some point during the day, even if you are just walking from a parking lot into a store or office. Whenever you are on foot and near traffic, there is the possibility that a car or truck will crash into you. Pedestrians have no protection from such collisions and often sustain life-changing injuries.
Bus Accident: Public transportation is a necessary component of any busy city. Buses help to reduce traffic and keep our economy running. Many residents rely on public transit to attend school, get to work, and generally live their lives. Busses are quite safe, but their sheer size makes the potential for accidents that much more catastrophic, and personal injury claims can be complex and time consuming.
Common Causes of Miami Car Accidents
Your rights and options following a traffic accident in Miami or North Miami Beach will depend on your specific circumstances, including who caused your accident and the severity of your injuries. The following are some common causes of traffic accidents in the North Miami Beach area:
Aggressive driving
Violating traffic laws
No matter what caused your crash, you can trust that the personal injury lawyers at Dolman Law Group Accident Injury Lawyers, PA will be able to evaluate your case and provide information based on your particular situation.
For a free legal consultation with a personal injury lawyer serving North Miami Beach, call 866-481-5347
What Kind of North Miami Personal Injury Claims does Dolman Law Group Handle?
Of course, traffic accidents are not the only type of incident that can cause catastrophic injuries and lead to personal injury claims. Each case will involve unique legal questions and strategies based on the type of accident that occurred and the relevant laws in Florida.
Our North Miami Beach personal injury law firm has the ability to handle complex injury cases, including the following:
Our firm has the skill and knowledge to handle many types of personal injury cases, so please call to discuss your accident and injuries for free today.
We Help Injured North Miami Beach Accident Victims Like You
Accidental injuries can be as varied as the accidents that cause them. Each type of severe injury will result in unique symptoms, long-term effects, and losses for you and your family. Our firm regularly handles cases involving the following type of injuries, among others:
Traumatic brain injury (TBI)
Face injuries
Dental damage
Sprains, strains, and soft tissue injuries
Lacerations and contusions
Paralysis
Nerve Damage
What Types of Damages Are Awarded for Personal Injury Claims in North Miami Beach?
You could recover compensation in various categories depending on the damages you suffered. These categories generally include the following.
Current and Future Medical Care
All of the above injuries require immediate medical attention and often, a long course of treatment. The costs of medical care are overwhelming and constantly on the rise, so it is understandable that medical bills can create serious financial problems for entire households.
While some injuries heal after a short period of treatment, others require ongoing care indefinitely. When calculating losses, future medical expenses should always be carefully considered as well as existing bills.
Loss of Income and Benefits
Many injuries can cause physical or cognitive impairments that can make it difficult or impossible to perform your job. Some accident victims need to rest as part of their recovery plan. In either situation, missing work often means losing the income that is needed to pay your bills and cover your basic needs. Seeking lost income is an important part of a personal injury claim.
Long-Term and Permanent Damages
The symptoms of many injuries may subside with time and you may return to your regular life. Other injuries, however, have permanent effects, and victims may be left with impairments and disabilities.
These impairments may prevent you from returning to your previous job or even from ever being in the workforce again. Future lost earning potential is a complex calculation that can take into account your education, training, experience, economic predictions, and more.
Non-Economic Injuries
Not all personal injury losses are financial in nature, as some are intangible and not as easily measurable. Some intangible losses include:
Physical pain and suffering
Loss of enjoyment of your life
Permanent disability or disfigurement
[Read more about types of damages in a personal injury claim.]
How Can Our North Miami Beach Personal Injury Firm Help?
Many injury victims are not familiar with the legal process of seeking compensation for their losses. In fact, they may not even be certain of their rights to compensation. When you call our firm, you can schedule a free consultation with a knowledgeable personal injury lawyer who will listen to what happened and advise you on the best way to proceed.
At Dolman Law Group, we ensure that you fully understand your rights and options and we guide every client throughout every step of the process.
Understanding the Role of Insurance in Personal Injury Claims
Many cases do not begin with a personal injury lawsuit. Instead, they start by filing an insurance claim to attempt to obtain proper compensation without litigation. This is especially true for car accident claims in Florida.
Florida Statutes § 627.736 requires injured car accident victims to first go through their own personal injury protection (PIP) insurance policy before they can pursue further legal action.
While the insurance claims process may seem simple, it can be shocking how often claims are partially or completely denied. Insurance companies regularly make settlement offers that are far lower than policyholders deserve, and unfortunately, many accident victims accept such offers and give up their rights to the compensation they deserve.
The attorneys of Dolman Law Group help clients with the insurance process—from preparing and filing the initial claim to reviewing and negotiating settlement offers. We will always advise you when there are better options in your case than to accept an insurance payout.
Taking a Personal Injury Claim to Trial
In some cases, you will not receive an insurance offer that is adequate to cover your losses. This may be due to difficult insurers or because your injury-related losses exceed any relevant insurance policies. In such situations, we can identify whether clients should seek compensation by filing a personal injury lawsuit.
Litigation is a complicated process that involves many strict rules and requirements. Our legal team fully understands this process and how to successfully file and pursue a claim on your behalf. We handle the following for our clients:
Drafting and filing petitions
Discovery and evidence gathering
Court hearings
Settlement negotiations are one of the most important parts of the litigation process, as a favorable settlement allows you to walk away with adequate compensation without going through the stress of a trial. We know how to build a strong case and use effective negotiation strategies to resolve your claim as efficiently as possible.
Can You Afford to Hire a North Miami Personal Injury Law Firm?
Unfortunately, it is all too common for an injured accident victim to choose not to speak with a law firm because of concerns regarding the cost. After all, if you've already lost income and are facing costly medical bills, you do not want to add any additional expenses. We have good news for you—anyone can afford to hire a personal injury attorney to represent them.
Our firm represents clients based on contingency fee arrangements. This means the following:
Consultations and initial meetings are always free
Our firm pays upfront for the cost of investigation and litigation
You pay no fees unless we successfully obtain compensation for you
What Are Personal Injury Attorney Contingency Fees?
Many people tend to have the misconception that they will have to pay an exorbitant fee to get a good attorney and will also have to do so upfront. It is understandable why someone would think twice about hiring a personal injury attorney when they are dealing with all kinds of damages after an accident.
Fortunately, hiring a good accident lawyer in Miami does not require you to spend a great deal of money at once just to secure their assistance. Personal injury attorneys work on what is called a contingency-fee basis. This means that they take their fee out of the settlement that they are able to successfully secure.
The amount is typically a percentage of around 33.3% but that can change depending on the details of the case. Another great part of contingency fees is that a lawyer will only be paid their percentage in the event they are successful in recovering their client compensation.
This means that it is within the attorney's best interest to get you the best settlement humanly possible. The more money that your attorney is able to obtain for you, the more they will get paid.
With nothing to pay out of pocket until your case is successfully resolved, you should never hesitate to consult with a member of our legal team regarding your personal injury situation.
Is It Possible to File a Personal Injury Claim on My Own?
A common situation we encounter is accident victims taking matters into their own hands and filing a claim on their own. They then make some kind of mistake that damaged the value of their claim or resulted in it being denied entirely.
There is no rule stating that you can't file a claim without the assistance of a law firm, but it is highly recommended for this kind of undertaking.
There are a lot of easy mistakes that can be made by those trying to handle their claim alone. In fact, insurance companies want nothing more than for you to do something like this because it makes their job much easier. They know that they can get away with a lot when dealing with someone who does not have the experience or training necessary to make sure their claim is handled fairly
At Dolman Law Group, we understand that a claim or lawsuit is often the only way to recover the money needed to stabilize your life after a traumatic accident.
That is why our team of personal injury attorneys recommend that you at the very least speak to one of them in a free consultation before trying to handle a claim on your own.
Everyone's case is different, perhaps you may feel that legal assistance is not for you. However, it can only benefit you to have an experienced attorney to consult with on your options.
Personal Injury Statute of Limitations
Bear in mind that while it's understandable to take time to heal and rest after your injury, it's important to note that the statute of limitations for personal injury litigation is four years (Florida Statutes § 95.11).
This may sound like a significant amount of time, but if our team decides to take on your personal injury claim, be advised we need time to collect data, investigate, and interview potential witnesses. Depending on the severity and size of your case, this may be an extensive process.
About North Miami Beach
North Miami Beach is located in the far North-East most tip of Miami-Dade County with a population of around 50,000 people. Located midway between the Miami International Airport and the Fort Lauderdale International Airport, North Miami Beach is a popular destination for tourists. It is close to the Golden Glades Interchange where I-95, Florida's Turnpikes, and the Palmetto Expressway meet, making it an ideal location for many residents.
Oddly enough, the area no longer has any Atlantic coast beaches within the city limits, but they remain just a short walk away.
This historic and diverse area is one of the gems of the Miami area. With popular attractions like its beautiful beaches, Oleta River State Park, Fulford-by-the-Sea Monument, Haulover Beach, and an authentic Medieval Spanish monastery.
North Miami Beach is a beautiful town located within one of the fastest-growing areas in the US and we are proud to have our office here.
Why Contact a North Miami Beach Injury Attorney Today?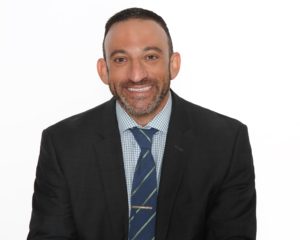 An accident can cause your life to come to a screeching halt. Not only do you have to abide by a medical treatment plan, but also your professional and personal lives may be completely disrupted. The last thing you likely want to do is to deal with a complex legal matter.
However, you should always remember that a successful legal case can improve your situation substantially by recovering your medical expenses, lost income, and other losses you incurred.
Such a case can be relatively stress-free with the assistance of the personal injury lawyers of North Miami Beach at Dolman Law Group. We understand how an injury can affect your life and strive to provide the highest quality of representation to every single client so that you only need to focus on your physical healing.
If You Enter The Search Term "Miami personal injury attorneys near me," keep in mind we maintain three conveniently located offices throughout Dade County, in North Miami Beach, Doral, and Aventura.
Call us today at (305) 676-8154 for your complimentary consultation.
---
North Miami Beach Office
1820 NE 163rd St #306,
North Miami Beach, FL 33162
(305) 676-8154
What Our Clients Have to Say:
"I can't express enough praise to Brent and his team for the superb results they achieved on my mother's personal injury case. Brent was very hands on with our case and had a genuine interest in my mother's well being. He has an amazing ability to explain all of the moving parts in a personal injury case. We were well informed of every aspect of our case and never felt confused for one moment. I would without a doubt recommend his services! Thank you again Brent !"
Rating: 5/5 ⭐⭐⭐⭐⭐
Jamie Saffran
September 2018
Read more reviews on Google!
Call or text 833-552-7274 or complete a Free Case Evaluation form