Have you been injured in an auto or motorcycle accident in Palm Harbor? Has someone else's negligence caused your injury, and now your medical bills are piling up? A Palm Harbor personal injury lawyer at Dolman Law Group Accident Injury Lawyers, PA, is available to discuss your accident and help you recover the money you need to pay for your losses.
We represent injury victims who need to file insurance claims for traumatic brain injuries, auto accidents, wrongful death claims, motorcycle accidents, trucking accidents, insurance bad faith claims, and many other personal injuries. We also litigate personal injury lawsuits when insurance companies refuse to offer reasonable settlements or deny claims altogether. Reach out today to learn more.
Our Palm Harbor Personal Injury Lawyers Represent All Types of Accident Victims
Personal injury cases typically occur due to the actions of a negligent person or negligent parties. Whatever your circumstances, this type of accident can leave you with a life-changing injury. Even seemingly minor crashes may cause you to need long-term medical attention.
The most common types of accidents in the U.S. involve motor vehicles, including automobiles, motorcycles, trucks, and buses. Motorcycle and car accident injury claims make up a good portion of our caseload:
Car Accident Injuries
At Dolman Law Group Accident Injury Lawyers, PA, we handle Palm Harbor car accident claims and will walk you through every step of your claim. As an auto accident law firm, we are well-versed in insurance carriers' techniques and stall tactics. We will fight them at their level, using the best accident investigators and expert witnesses we can find.
Motorcycle Accident Injuries
Selecting the best Palm Harbor motorcycle accident attorney is a challenge. That's because there is a large selection of lawyers advertising on television, radio, and billboards. Unfortunately, many consumers make the mistake of selecting a motorcycle injury attorney based on advertising alone.
They assume that a big budget equals big results. It's actually quite the opposite. Attorneys with large volumes of clients settle for less, using a "quantity over quality" strategy.
Do not pick a personal injury attorney based on how they look standing next to a motorcycle on a billboard. Just riding a motorcycle does not make them a competent motorcycle attorney.
Your attorney's recommendations, skills, and qualifications are essential to consider. We have a long track record of successfully handling claims on behalf of Florida motorists.
Other Personal Injury Claim Types We Handle
We handle a wide variety of personal injury claims in Palm Harbor:
Nursing home abuse

Workplace accidents

Boat accidents

Birth injuries

Catastrophic injury claims

Traumatic brain injury

cases

Damages caused by a drunk driver

Injuries caused by a distracted driver
At Dolman Law, we're on your side. Besides physical injuries, we know that being involved in a personal injury accident case can lead to emotional distress. That's why we feel it's vital to have a team of experienced, successful, and professional attorneys take legal action on your behalf and to get you maximum compensation.
We've been 'in it to win it' since 2009, and we hope you are as well.
Why You Should Work With a Palm Harbor Personal Injury Lawyer to File an Injury Lawsuit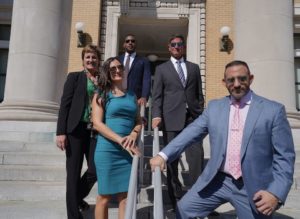 A personal injury lawsuit allows you to seek monetary compensation from those who harmed you.This financial compensation is intended to make-up for your injuries and cover expenses that should not have been your responsibility. A personal injury settlement can help you cover:
Lost wages

Medical bills and health care costs

Property damage

The cost of litigation

Household expenses, including childcare and housekeeping
If you were involved in an accident caused by another person, it may cause changes and financial burdens in your life that may be challenging to escape from under. That's why a personal injury lawsuit is crucial. It empowers you as the plaintiff to hold the at-fault business or person accountable for their actions and receive the fair compensation you need and are entitled to.
If you were hurt or experienced damage to your property and want to receive compensation for damages, contact a contingency-fee lawyer today. A contingency fee agreement means that you pay us nothing upfront, and we only collect when we win a case.
The Dolman Law Group Injury Lawyers Do Things Differently
We are not a giant law firm that only cares about bringing in vast numbers of clients and settling the most claims possible. Nor are we a small firm that doesn't have the resources to properly investigate and litigate an unjury claim.
At our firm, we can give each client the attention necessary while still providing top-of-the-line results. All clients of Dolman Law Group Accident Injury Lawyers, PA, are provided with their attorney's personal cell phone number.
Our Palm Harbor Personal Injury Lawyers are Dedicated to You and Your Individual Rights
Injury victims often retain us because they have grown dissatisfied with their previous attorney; we soon learn that the client was frustrated by not being able to speak with the attorney they hired. At Dolman Law Group Accident Injury Lawyers, PA, we are committed to providing accessible and personalized service.
While we do employ a talented staff of professionals, you're paying for the services of an actual attorney, so you speak with an actual attorney.
Use our simple contact form on the right, or click here to contact us.
An experienced personal injury attorney (as opposed to a paralegal or case manager) handles all our firm's claims. As a client of Dolman Law Group Accident Injury Lawyers, PA, you will often interact with our friendly staff. However, an attorney will make all the decisions concerning the strategy and handling of your case.
We only represent you, the consumer. Dolman Law Group never has, and will never, represent the interests of any insurance company.
We Will Take the Insurance Companies to Court
We maintain active and hands-on legal services throughout Florida. As a result, insurance carriers are well aware of our reputation and track record. Many law firms claim to be "aggressive" or "tenacious" yet are known for high-volume, low-recovery practices.
A number of the law firms you may see advertised on television do not regularly litigate their claims. In fact, the only courtroom that some of these attorneys ever see is in the studio where they film their commercials.
On the other hand, if an insurance carrier is being unreasonable in their offer, we will not hesitate to file a personal injury lawsuit. We have the resources available to advance your case towards trial if necessary. Not every lawsuit needs a courtroom trial; however, that's often what it takes.
Our goal is to match the insurance provider dollar-for-dollar in retaining the best experts and investigators. By devoting the proper resources to each case, we can maximize the value of your claim.
We Limit Our Practice to Personal Injury Claims
At Dolman Law, we only accept personal injury cases. As a result, we can assure our clients that our resources are explicitly directed at combating the insurance companies by restricting the clients we serve to severe personal injury victims.
We firmly believe that an attorney can only be wholly competent in one area of the law.
To stay relevant and effective, we prefer to devote all our time and energy to negotiating and litigating personal injury accident cases. That way we can stay ahead of an industry that is constantly changing and thwart new defense tactics employed by insurance company investigators.
Our aim is to keep you informed concerning your case details. That way, we can make coherent decisions regarding the direction and fair settlement value of your claim.
Click here to see a list of Frequently Asked Questions about filing a personal injury claim.
We Promise to Keep You Informed Throughout Every Step in Your Personal Injury Case
At Dolman Law Group, we work hard to provide our clients with all the information they need to feel comfortable about the process and make an informed decision.
In this effort, we create and post content daily to our blog, providing information on legal issues, injury terminology, accident procedures, and what to expect. To research any topic, visit our blog, enter a search term on the right, or browse by category.
Check out our reviews on Google, Facebook, and AVVO.com.
Our Personal Injury Lawyers' Awards and Credentials
Dolman Law Group was founded in 2009 by Matthew Dolman, Esq., the firm's president and equity partner. Matt attended Stetson University College of Law, where he studied trial advocacy in one of the highest-rated trial advocacy programs in the nation.
Matt has extensive experience and has accumulated a number of awards and credentials. For example, he was selected for:
Florida Rising Stars in 2013–2016

, a prestigious title given by Super Lawyers

rating service to outstanding candidates under 40.

National Top 100 Trial Lawyer

by the National Trial Lawyers Organization.

Top 40 under 40

by the National Trial Lawyers Organization.

A perfect 10.0 rating on Avvo.com

, a respected online legal directory.
In addition, in 2013, he became a lifelong member of the Million and Multi-Million Dollar Advocates Forum for his largest claim settlements.
Contact a Palm Harbor Personal Injury Lawyer at Dolman Law Group Today for a Free Consultation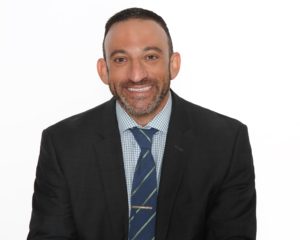 If you have been injured in an accident caused by someone else's negligent or careless behavior, contact us online or call (727) 677-5558 today for a free consultation with an experienced and compassionate Palm Harbor personal injury lawyer. We work on a contingency fee basis, which means you pay us nothing unless we recover compensation for you.
Our Palm Harbor personal injury law firm routinely litigates cases in Pinellas, Hillsborough, Manatee, Sarasota, and Pasco County. We also have offices in St. Petersburg and New Port Richie for your convenience. Please scroll to the bottom of the page for more information on our other locations.
Palm Harbor Office Location
2385 Tampa Road, Suite 4
Palm Harbor, FL 34684
(727) 677-5558
Client Testimonial
"AMAZING and understanding attorneys! Did great on my case and I highly recommend Dolman Law Group Accident Injury Lawyers, PA for anyone that has been injured in an accident!"
Rating: 5/5 ⭐⭐⭐⭐⭐
Koralis R.
Jan 2020
Read more reviews on Google!