If someone else injured you in Largo, you have the legal right to request compensation. When choosing a personal injury lawyer in Largo, make sure that the firm you choose handles cases that are similar to yours. A personal injury attorney may handle just a few types of injury cases or could handle a wide variety of legal matters. For example, if you suffered injuries in a vehicle wreck or if a loved one is a victim of nursing home abuse, or if you were injured in a workplace accident, you need a firm with experience in those areas.
Contact the dedicated Largo personal injury attorneys at Dolman Law Group Accident Injury Lawyers, PA, for a free consultation and case evaluation. We are here 24/7 if you've been injured in an auto accident or other incident or if you lost a loved one because of someone else's negligent or reckless actions.
Dolman Law Group Has Been Named Among the Best Personal Injury Law Firms in Largo and Throughout the State
In addition to making sure that the personal injury firm you choose handles the type of case that you're dealing with, you also need to make sure that the firm has successfully resolved these types of cases in the past. You do not want a firm that is only good at settlement negotiations but won't take a case to trial. Your lawyer will most likely start out trying to settle. However, if insurance companies do not offer a fair and reasonable settlement, you need an attorney who has plenty of experience in the courtroom and isn't afraid to litigate your case if necessary.
The legal team at Dolman Law Group proudly publishes our past case results, including settlements, litigated cases, and even cases where the insurance company refused a fair and reasonable offer but settled after the plaintiff filed a lawsuit.
Some of our case results include:
$3.2 million for a truck accident that resulted in a brain injury.
$1.4 million for a motorcycle accident that resulted in several serious injuries.
$1.75 million for a truck accident that resulted in a shoulder injury and a mild traumatic brain injury.
$1.58 million in a car accident that resulted in back and spinal cord injuries.
$1 million in a car accident.
$1 million in a rideshare accident.
We invite you to review more of our successful case results to see how hard we work for our clients' futures.
What Types of Cases Do Our Personal Injury Lawyers in Largo Handle?
When you need to recover compensation after an accident to cover the cost of your losses, you need an attorney who gets you big firm results with small firm personal attention. At Dolman Law Group, we provide just that for:
Largo Bus Accidents
Largo Pedestrian Accidents
Largo Boat Accidents
Largo Train Accidents
Largo Birth Injuries
Largo Burn Injuries
Largo Nursing Home Neglect or Assisted Living Abuse
Largo Sexual Abuse
Largo Product liability, including defective medications and harmful drugs
Largo Premises liability
While you might think that all motor vehicle crashes are the same, they are not. A truck accident is different from a car accident because truck crashes usually involve a commercial entity, which means that individuals and businesses other than the driver could share the liability for your injuries. Additionally, trucks generally weigh up to 80,000 pounds or more, and all that weight often causes catastrophic injuries.
A motorcycle accident is different because a motorcycle rider has a significantly higher risk of suffering catastrophic injuries, such as traumatic brain injuries and spinal cord injuries. We see some of the most serious injuries in these cases because motorcycle riders have much less protection than car or truck drivers.
Our Largo Law Office
Dolman Law Group's Largo law office is located at 10225 Ulmerton Rd, Building 6A-2, Largo, FL 33771.
Drop by our office to discuss your case for free, or call us at (866) 826-1298 to set up an appointment to speak with one of our Largo personal injury attorneys at no cost.
Largo Area Accident Statistics
Largo is a thriving community in Pinellas County, situated between Clearwater and St. Petersburg. According to the Florida Department of Highway Safety and Motor Vehicles (FLHSMV), which publishes reports of traffic accidents that caused injuries or fatalities that occur throughout the state, the Largo area saw the following numbers of accidents in 2022:
15,681 total vehicle crashes, which resulted in 9,226 injuries and 123 fatalities
437 total motorcycle accidents, with 32 fatalities
578 total bicycle accidents, with 13 fatalities
475 total pedestrian accidents, with 37 fatalities
4,470 hit and run accidents, resulting in 870 injuries and 9 fatalities
What Are Common Personal Injuries People Suffer in Largo?
People in Largo suffer a wide range of injuries from various types of accidents, including car accidents, slip and falls, workplace accidents, and more. Here are some common personal injuries people might suffer in Largo:
Soft Tissue Injuries: People can suffer sprains to ligaments caused by overstretching or tearing, and strains to muscles or tendons due to overexertion or sudden movement. These injuries can arise from falls and work-related incidents, as well as vehicle accidents.
Fractures and Broken Bones: Broken arms, legs, wrists, and other bones often occur in accidents involving falls, car collisions, or other forms of trauma.
Whiplash and Neck Injuries: Whiplash is a common injury in car accidents, particularly rear-end collisions. It involves sudden back-and-forth movement of the neck.
Head and Brain Injuries: Concussions can occur from mild traumatic brain injuries resulting from a blow to the head. Severe head injuries and traumatic Brain Injuries (TBIs) can have lasting cognitive, emotional, and physical effects.
Back Injuries: Herniated discs between vertebrae can rupture, causing pain and affecting nerve function.
Spinal Cord Injuries: Injuries to the spinal cord can result in varying degrees of paralysis and other impairments.
Cuts, Abrasions, and Contusions: These injuries can occur in various accidents and can range from minor to severe, depending on the circumstances.
Burns and Scalds: Burns can result from fires, explosions, chemical exposure, and other accidents.
Internal Injuries: Injuries to internal organs can occur in accidents with significant impact, such as car crashes.
Amputations: In severe accidents, especially those involving heavy machinery or extreme force, amputations can occur.
Joint Injuries: Injuries to the knees, shoulders, hips, and other joints can result from accidents and falls.
Emotional and Psychological Trauma: Accidents can cause emotional distress, anxiety, depression, and other psychological injuries.
What if I Only Sustained Minor Injuries?
Never assume that you do not have serious injuries after an accident. Adrenaline might keep you from feeling pain. After an accident, always seek medical attention and ask for a thorough checkup, including x-rays and scans to check for fractures and internal injuries. If you hit your head, you should notify doctors so that they can check for a concussion and other brain injuries.
It's important to seek medical attention promptly after an accident, even if injuries seem minor. Some injuries may not show symptoms immediately but could develop later. If you've been injured due to someone else's negligence, consulting a personal injury attorney can help you understand your rights and options for seeking compensation for your injuries and related damages.
What Should I Do After an Accident in Largo?
If you or anyone involved in the accident need medical assistance, call first responders.
If you are able, you should:
Check on others involved in the accident.

Take photos of the accident scene, including damage to nearby items, real property, and anything that may have contributed to the accident.

Obtain other driver's licenses, insurance, and registration information from all other parties involved in a car accident.

Obtain contact information from any witnesses. You can also ask witnesses what they saw but don't force them to provide any statements.

Allow the emergency medical technicians to check you over, even if you feel that you haven't sustained any serious injuries.

Give the police your version of the facts.

Get immediate medical attention at the hospital. Let doctors know you were in an accident. Keep in mind that some injuries might not manifest for hours or even a day or two after an accident.

Notify your insurance company of the accident, but only provide your name, policy number, the date and location of the accident, and your attorney's contact information.

Consult with a personal injury attorney in Largo to understand your rights and options

.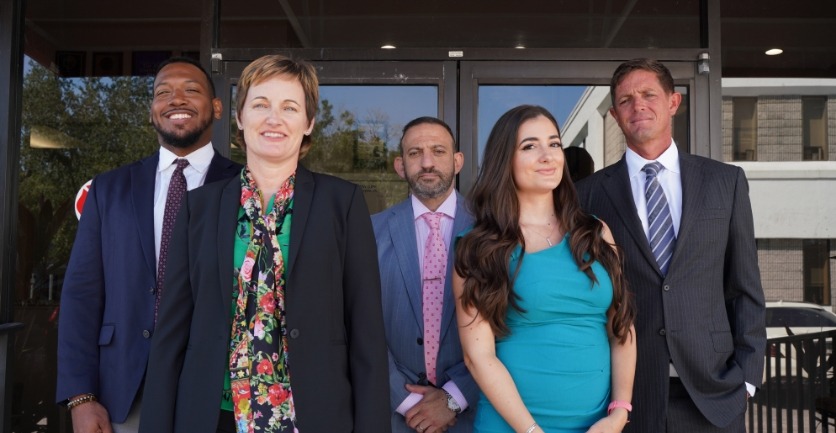 How Do I Know If I Have a Personal Injury Case in Largo?
Determining whether you have a personal injury case in Largo involves considering several key factors. While it's always advisable to consult with a personal injury attorney for a professional assessment, here are some general points to help you understand if you might have a valid personal injury case:
Duty of Care: Did the person or entity responsible for your injury owe you a duty of care? Duty of care refers to the legal obligation to act reasonably and prevent harm to others. For instance, drivers have a duty to follow traffic laws and drive safely.
Breach of Duty: Did the responsible party breach their duty of care? In other words, did they act negligently or recklessly? For example, if a driver ran a red light and caused a collision, they might be considered to have breached their duty of care.
Causation: Did the breach of duty directly cause your injuries? It's important to establish a clear link between the negligent actions and the harm you suffered.
Damages: Did you sustain actual damages as a result of the incident? Damages can include medical expenses, lost wages, pain and suffering, property damage, and more.
Examples of situations that might lead to personal injury cases include car accidents, slip and fall incidents, workplace accidents, medical malpractice, defective product injuries, and more.
Given the complexity of personal injury law, you need to consult with an experienced personal injury attorney in Largo for assistance. A Largo personal injury lawyer at Dolman Law Group can evaluate the specific details of your situation, determine if you have a valid case, and guide you through the legal process if you choose to pursue compensation for your injuries and losses.
What Damages Can a Largo Injury Lawyer Recover on My Behalf?
In Florida, you can recover two types of damages: compensatory damages-divided into economic and non-economic damages-and possibly punitive damages.
Economic Damages
Special damages, often referred to as economic damages, have a monetary value. The court orders economic damages in an attempt to make you financially whole again. Economic damages include:
Past medical expenses for bills incurred after the accident and before a settlement or trial award.
Future medical expenses for bills that will be incurred in the future.
Past lost wages for income lost because of accident injuries before a settlement or a trial award.
Future lost wages for the income you expect to lose in the future. You could also collect partial future lost wages if you can return to work, but your injuries and/or disabilities prevent you from making the same salary or hourly wage that you earned before the accident.
Replacement or repair of destroyed or damaged personal property or real property.
Burial, funeral, and/or cremation expenses if you lost a loved one in an accident.
Non-Economic Damages
General damages, often referred to as non-economic damages, do not have a monetary value. The court may order non-economic damages in an attempt to make you whole again, although the money does not remove your injuries or bring back a loved one. Non-economic damages include:
Pain and suffering, including emotional distress such as PTSD.
Emotional distress for those who lost a loved one in an accident or incident.
Loss of quality of life if your injuries cause long-term or permanent disabilities that require medication or the use of ambulatory aids for the rest of your life.
Loss of companionship if you can no longer enjoy or take part in family activities and events.
Loss of consortium if you can no longer have a physical relationship with your spouse.
Loss of use of a body part, such as a hand or foot.
Loss of use of a bodily function, such as your eyesight or bladder control.
Amputation of a digit or limb.
Excessive scarring and/or disfigurement.
Inconvenience if you have to hire someone to do the chores you usually do, such as lawn maintenance, house cleaning, grocery shopping, and home repair and maintenance.
Punitive Damages
Courts only order defendants to pay punitive damages if a plaintiff can prove that a defendant's actions or inactions were grossly negligent or intentional. Punitive damages punish the defendant's actions or inactions that caused your injuries. Additionally, the court will not grant punitive damages unless it also grants compensatory damages.
To recover punitive damages, you have to go through a bifurcated trial. During the first part of the trial, the jury decides whether to award compensatory damages and, if so, how much. You then go through the second part of the trial, usually with the same judge and jury, to determine whether the defendant's actions or inactions were grossly negligent. If the jury rules in your favor, it will make a recommendation for punitive damages and the amount that the defendant should pay.
What are the Personal Injury and Wrongful Death Statute of Limitations For a Largo Accident?
In most cases, you have two years to file a personal injury or wrongful death lawsuit. However, don't wait. You are more likely to remember pertinent facts soon after the wreck. Also, it's better to gather evidence to support your claim as soon as possible before it disappears.
Additionally, while you only have two years to file a lawsuit, most insurance companies give you much less time—sometimes as little as 15 to 30 days—to file a claim with them. You might notify the insurance company of the accident, but some might not consider that as starting a claim. In most cases, the attorney should file the claim with your insurance company so the insurance company cannot twist what you say to fit its agenda—denying your claim or offering you so little that the money does not even cover your medical expenses.
If you are in the hospital, we can arrange for a free case evaluation by phone or video call. We can even visit you in the hospital. Once we are on board, we can help gather and preserve evidence to support your case.
Can I Afford a Personal Injury Lawyer in Largo?
When you contact a personal injury attorney after an accident, you should receive a free initial case evaluation. Additionally, at Dolman Law Group, our lawyers work on a contingency fee basis. We do not charge you for our services unless we successfully resolve your case. If we recover compensation for you either through a settlement or court award, we will take a percentage of the award to cover our legal fees and costs. If we do not recover compensation for you, you owe us nothing.
The sooner you contact one of our personal injury attorneys, the sooner we can start working on your case, including investigating the accident and starting settlement negotiations.
What are the Phases of a Personal Injury Case?
Once you find a personal injury attorney that you believe is the best firm to protect your interests, you'll be ready to take the next steps. Your attorney will ask you many questions about your case. They might investigate the matter before contacting the insurance company. This depends on how detailed the police report is and whether there is other evidence, such as photos of the accident scene and medical records.
Settling a Personal Injury Case
Once your injury attorney has reviewed your case, they will draft a demand letter for the insurance company. The letter will explain the accident, describe your injuries, and present a settlement demand in an amount that you and your attorney agree is fair and reasonable.
The demand letter also gives the insurance company a set number of days to respond. If the insurance company does not respond, you may proceed to litigation. If it responds with a counteroffer, and you accept the counteroffer, the attorney or insurance company will draft a settlement agreement. If you decide that the insurance company's offer does not cover the full cost of your injuries, you can continue negotiating, or you can notify the insurance company that you will take legal action.
Litigating a Personal Injury Case
When you decide that it is better to end settlement negotiations and litigate your case, your attorney will draft a complaint. Your attorney will then file it with the court and have a process server serve the insurance company with the lawsuit. The defendant has a specific number of days to file responsive documents. In most cases, the defendant files an answer and maybe a counterclaim to your complaint.
Both sides may file motions to resolve the case before trial, but these may be denied. To prepare a case for trial, the parties enter into the discovery process, where evidence is gathered, depositions are taken, and information is shared in an attempt to settle the case. The court may order mediation or arbitration before setting a trial date to see if the case can be resolved without trial. If all else fails, the lawsuit will be heard by a jury or a judge, and a verdict will be entered.
How Long Will It Take to Resolve My Largo Personal Injury Case?
The timeline for resolving a personal injury case in Largo can vary significantly based on a variety of factors. While it's impossible to provide an exact timeframe, several factors can influence how long your personal injury case might take to reach a resolution:
Severity of Injuries: Cases involving more severe injuries often take longer to resolve due to the complexity of medical treatment, recovery, and assessing the long-term impact of the injuries.
Medical Treatment: It's generally advisable to wait until you have a clear understanding of your medical condition, prognosis, and potential future medical needs before pursuing a settlement. This might mean waiting until you've completed medical treatment or have reached maximum medical improvement.
Liability Disputes: If there's a dispute over who is at fault for the accident, the case might take longer to resolve as evidence is gathered and liability is established.
Insurance Companies: Negotiations with insurance companies can extend the timeline, especially if there's disagreement about the settlement amount or liability.
Negotiations vs. Trial: Many personal injury cases are settled out of court through negotiations, which can lead to a quicker resolution. If the case goes to trial, it can significantly lengthen the process due to court schedules and trial preparation.
Legal Process: If your case goes to court, the legal process can take time, including discovery, pre-trial motions, and the trial itself.
Case Complexity: More complex cases, such as those involving multiple parties, extensive damages, or legal intricacies, can take longer to resolve.
Jurisdiction: The local court system's caseload and scheduling can influence how long it takes for your case to proceed through the legal process.
Settlement Negotiations: The willingness of both parties to negotiate in good faith and reach a fair settlement can impact the timeline. Lengthy negotiations can delay resolution.
Given these variables, a personal injury case in Largo can take several months to a few years to reach a resolution. Your attorney will be able to provide you with a better estimate based on the specific details of your case. Keep in mind that while you probably want a timely resolution of your case, you also don't want to rush to settle and risk losing out on compensation you could be entitled to. An attorney from Dolman Law Group will sit with you and help you determine how long your case may take to resolve and explain what types of future compensation you may need so you can make the most informed decisions on how to proceed.
What If I'm Partially Responsible for Causing My Injuries--Can I Still Pursue Compensation?
In all likelihood, yes. However, it also depends. Florida recently amended its tort policy to a modified comparative fault rule. This is what courts use to determine the amount of damages injured parties may receive from a personal injury claim. Now, you may not recover compensation if you are found to be more than 50% at fault for causing your injuries. Moreover, the court may reduce the damages you can receive based on your level of fault.
For example, if the court finds the defendant was 80% at fault and you were 20% at fault, you may only recover 80% of the total damages.
Our Largo personal injury lawyers at Dolman Law Group have gained reputations as fierce legal advocates for our clients. Rest assured, we will do all we can to place 100% liability on the at-fault party, if possible, and we will fight to protect your rights and interests if the insurance company or the other party's legal counsel tries to blame you for the accident. We are here to help you recover the full and fair compensation you deserve.
Contact the Largo Personal Injury Lawyers at Dolman Law Group Now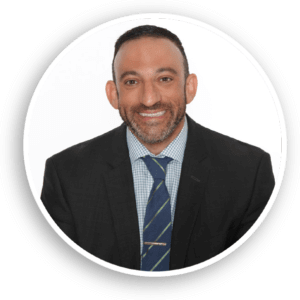 When someone else injures you or causes the death of a loved one by acting negligently or failing to act when they should have, you have the right to seek compensation for medical expenses, lost wages, pain and suffering, and more from the responsible party.
Choosing a law firm with attorneys who are experienced in cases like yours makes a significant difference in ensuring that you receive maximum compensation based on your specific circumstances. When you work with a Largo personal injury lawyer at Dolman Law Group, you can rest assured that we have extensive experience in the area of law related to your personal injury. Contact the legal team at Dolman Law Group online or at (866) 826-1298 for a free case evaluation today.
Largo Office Location
10225 Ulmerton Rd, Building 6A-2
Largo, FL 33771
(866) 826-1298
Client Testimonials
Rating: 5/5 ⭐⭐⭐⭐⭐ "AMAZING and understanding attorneys! Did great on my case and I highly recommend Dolman Law Group Accident Injury Lawyers, PA for anyone that has been injured in an accident!" - Koralis R.
Rating: 5/5 ⭐⭐⭐⭐⭐ "Superb Service and Results! The Dolman Law Group Accident Injury Lawyers, PA is fantastic. I would recommend them to anyone and everyone. My case was a priority to them. I felt like they took special care of me. Mr. Dolman provided me with his personal cell phone number. Great results." - Samantha
Read more reviews on Google!
Resources
Largo Emergency Rooms and Urgent Care Centers
You should seek immediate medical treatment from any of the following Largo emergency rooms if you suffered severe injuries someone else caused in the city:
Largo Courthouses and Municipal Buildings
Neighborhoods We Serve in Largo:
Dolman Law Group serves the following neighborhoods in Largo:
Fairway Village 33771, Belle Oak Villas 3771, Archwood-South Haven 33770, Pinebrook Estates 33773, Palm Hill, Walsingham Heights 33778, Shadow Pines 33773
All Areas We Serve in Florida