The tragic loss of a loved one leaves families with incredible grief and challenges moving on with their lives. On top of the mental anguish, some households suffer massive economic losses related to the death of their loved ones, causing additional stress from medical expenses, funeral and burial costs, and the loss of household income.
Coping with the loss of a family member is among the most difficult life events people face, but learning that death could have been prevented if not for the negligence of another party makes matters worse.
Dolman Law Group Accident Injury Lawyers, PA, has been advocating for families for decades. We understand the difficulties families face after the death of a loved one. Our compassionate team of Largo wrongful death lawyers helps families hold negligent parties accountable for their careless actions or inaction that led to the loss of their loved ones.
Why Choose Dolman Law Group for Your Largo Wrongful Death Claim
Wrongful death cases can be complex and typically include high emotions because of the nature of the claim. Dolman Law Group Accident Injury Lawyers, PA, takes the frustration of the legal process out of your hands, so you can grieve your loss and figure out the best way to work through your grief and go on with life.
Our Largo team has helped families in Largo and throughout Florida seek compensation for damages related to the wrongful death of loved ones since 2004. Prestigious organizations such as Avvo.com, National Trial Lawyers, the American Society of Legal Advocates, and Super Lawyers have nationally recognized Dolman Law Group with awards such as Clients' Choice for Personal Injury, Top 100 Lawyers, and Top 40 Lawyers.
Our commitment to professional excellence and client advocacy has led to the recovery of tens of millions of dollars for clients from settlements and jury verdicts. Examples of recent case results in wrongful death cases include $6.7 million in damages for a family in a wrongful death claim and $1 million in damages for a family after the father was killed in a rideshare accident.
Dolman Law Group Accident Injury Lawyers, PA, has the knowledge and resources to help families seek compensation for losses related to the death of their loved ones. Insurance companies and their questionable tactics do not intimidate our firm. We always try to settle a claim before engaging in costly litigation, but we have no reservations about going to trial to fight for maximum compensation when settlement isn't an option. Additionally, we pride ourselves on giving clients personal attention and treating them like part of the family, especially as they process the loss of a loved one.
Our skilled Largo wrongful death lawyers understand the emotional and financial challenges you face during this difficult time, and we are here to help. Largo residents who have a wrongful death claim can visit us right here in Largo. Call us today or submit your case information online to set up a free case evaluation. If you cannot visit us in person, we offer convenient virtual meetings.
Compensation in Largo Wrongful Death Claims
If you have a viable wrongful death claim and you are an eligible family member, Florida law permits you to seek compensation from the individual, business, or another party responsible for the death of your loved one. Florida courts typically award compensation in wrongful death lawsuits based on the financial need of surviving dependents, the life expectancy of the deceased, and the extent to which the deceased might have contributed to their own death.
If you negotiate a settlement or a Florida court rules in your favor and find another party's negligence led to the death of your loved one, you could receive compensation for economic and non-economic losses.
Examples of damages in Florida wrongful death claims include compensation for:
Loss of support and service. This is based on the survivor's relationship with the deceased, the amount of estimated future income, and the cost of replacement services.
Loss of companionship and protection for surviving spouses. Spouses might also receive compensation for mental pain and suffering from the date the deceased was injured, which might be before the date of death.
Mental pain and suffering for minor dependents. Parents who survive the loss of a minor child also might receive compensation for mental pain and suffering. Parents of adult children only receive compensation for pain and suffering when other survivors do not exist.
Lost parental companionship, instruction, and guidance for minor dependents, when no surviving spouse exists.
Medical expenses from the injury event until the time of death, including ambulance service and emergency room treatment, surgery, hospitalization, and medication, for any survivor who paid them.
Funeral costs and burial expenses for any survivor who paid them.
Typically, a personal representative of the deceased brings a wrongful death lawsuit on behalf of the estate of the deceased. In these situations, the court awards damages to the estate.
An estate could receive compensation for:
Lost wages of the deceased from the date of injury to the date of death
Loss of prospective net accumulations of an estate
Medical expenses when paid by the estate
Funeral costs and burial expenses when paid by the estate
Each wrongful death claim has underlying facts and circumstances that impact its value and the type of damages eligible survivors can recover. We cannot guarantee a specific financial outcome for your Largo wrongful death claim, but Dolman Law Group will diligently pursue the maximum compensation for your case. During your initial consultation with our firm, we can evaluate your claim and give you an idea of which types of damages apply to your situation.
Statute of Limitations for Largo Wrongful Death Lawsuits
Florida has a two-year statute of limitations for eligible family members to bring a lawsuit against another party for wrongful death. Technically, a personal representative of the estate of the deceased must bring the lawsuit. This means you have two years from the date of death to take legal action. If you fail to take action before the deadline, it's doubtful a court will hear your case, and you will miss the chance to recover damages related to the loss of your loved one.
The law allows for some rare exceptions. For example, if your loved one died in a car accident and you suffered severe injuries that left you incapable of taking action before the deadline, a court might pause the clock. If you are concerned about a looming deadline, contact Dolman Law Group Accident Injury Lawyers, PA, as soon as possible to find out if your situation warrants an exception.
Although you have two years from the date of death to initiate a Largo wrongful death lawsuit, it's best to take action as soon as possible. As time passes, evidence to support your claim can weaken. Witnesses struggle to recount the event that led to the death of a loved one.
In other cases, your lawyer cannot locate them because they have died or moved away. The sooner an experienced attorney starts working on your case, the sooner they can begin to gather supporting evidence, giving you the best chance of recovering maximum compensation for damages.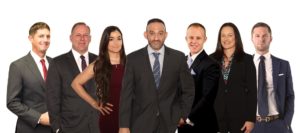 Scenarios that Lead to Largo Wrongful Death Claims
Florida law defines wrongful death as any death caused by the "wrongful act, negligence, default, or breach of contract or warranty of any person, including those occurring on navigable waters," and the deceased must have had a viable personal injury claim if they survived their fatal injury. It's easiest to think of a wrongful death claim as a personal injury claim where a representative of the estate sues for damages on behalf of your loved one.
The broad definition of wrongful death means that many events can lead to a fatal injury and give rise to a wrongful death lawsuit.
Common scenarios include:
Traffic accidents. Dozens of fatal traffic crashes occur in the Largo area each year. Drunk, drugged, distracted, and other careless drivers cause car, motorcycle, bicycle, pedestrian, and truck accidents, some of which result in death.
Boating accidents. Largo's close proximity to the Gulf of Mexico and Tampa Bay makes it a prime area for boating accidents. According to the Florida Fish and Wildlife Conservation Commission (FWC), boat fatalities occur because of inattentive boat operation, reckless operation, alcohol use, operator inexperience, overloading, and more.
Workplace accidents. Fatal workplace injuries lead to complex cases that involve employers, property owners, contractors, and other potential third parties. Workers' compensation provides death benefits in many cases, but a Largo wrongful death lawyer can ensure families get the benefits they deserve and look for other parties that might share financial liability.
Slip and fall accidents. Unintentional falls are not always fatal, but they are especially dangerous in Florida. The Largo area is home to many seniors, who are most likely to die after a slip and fall, which might occur at a business or in a nursing home. In both situations, owners and those in charge have legal obligations to ensure visitors and residents are safe.
Swimming pool accidents. Swimming pools are abundant in Largo and throughout Florida. Those who do not have a pool always find a place to take a dip on a hot day, whether at a hotel, a public pool, or a neighbor's home. Slip and fall accidents near a pool can cause fatal injuries, but the accidental drowning of toddlers and young children is more common when negligent pool owners do not keep their pool areas safe.
Medical malpractice. Medical negligence might be the most painful wrongful death scenario because we trust hospitals, doctors, and other medical professionals to provide treatment and care for injuries, illness, and disease. Malpractice wrongful death claims can occur for various reasons, including misdiagnoses, surgical errors, failure to get a complete medical history, and failure to provide proper aftercare.
Fighting the Insurance Company After Losing a Loved One
Regardless of the condolences you receive from the insurance company involved in your wrongful death claim, they will not simply hand over compensation for damages. They will use every strategy in their arsenal to avoid financial liability, even when they are fairly certain their policyholder is responsible for the death of your family member. In fact, they often fight harder against wrongful death claims because they typically carry more value than personal injury claims, and they want to avoid a large payout.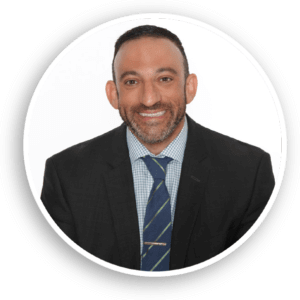 Once you hire a Largo wrongful death attorney, they will review your claim to determine which party or parties you need to name in a wrongful death lawsuit. Depending on the circumstances of your loved one's death, you might be dealing with auto insurance, commercial insurance, or homeowners insurance carrier. At some point, the company will assign a representative to investigate the claim. They will gather evidence to dispute the claim or support lowering the amount your lawyer requests.
Unfortunately, you can expect that the insurance company involved in the claim will do everything they can to shift the blame to your loved one or some other party so they do not have to pay. At Dolman Law Group, we anticipate insurance company antics and know how to communicate with them, so they take our clients seriously.
Our team is built of trained negotiators that typically secure more compensation for surviving family members than they would without hiring an attorney.
Let a Largo Wrongful Death Lawyer Help
You don't have to seek justice for the loss of your loved one alone. Let a Largo wrongful death lawyer handle the details of your case while you process your grief and anger and find a way to move forward. Dolman Law Group Accident Injury Lawyers, PA, has almost two decades of helping victims of negligence and their families seek compensation for damages.
Call us at (866) 826-1298 for a free consultation to discuss the event that led to your loved one's death and how your loss has affected your life, or submit information about your case through our online contact form.
Largo Office Location
10225 Ulmerton Rd, Building 6A-2
Largo, FL 33771
(866) 826-1298
Client Testimonial
"AMAZING and understanding attorneys! Did great on my case and I highly recommend Dolman Law Group Accident Injury Lawyers, PA for anyone that has been injured in an accident!"
Rating: 5/5 ⭐⭐⭐⭐⭐
Koralis R.
Jan 2020
Read more reviews on Google!