Child injuries in Largo, Florida
We all do everything in our power to protect our children. Yet, no matter how careful we are, thousands of children suffer from personal injuries every year. The CDC reports that emergency rooms treat over 9 million children aged 0-19 annually. In addition, more than 12,000 die from unintentional injuries. In Florida, about one out of ten Florida children, ages 19 and under, suffer an injury requiring medical treatment.
Whether your child faces a birth injury or an accident-related injury, it may be due to the negligence of another person or entity. Your child may recover compensation for their losses when that happens. If your child was injured, you need answers and financial assistance to help you prepare for the future. An experienced Largo child injury attorney at Dolman Law Group Accident Injury Lawyers, PA, can evaluate your case, explain your legal options and help you pursue appropriate compensation.
Table of Contents
Common causes of childhood injuries
Everyone knows that children are curious and highly active. However, they often lack the judgment to anticipate many dangerous situations. Typically, the leading causes of injury differ by age group. However, many things can seriously injure a child. In Florida, the leading causes of unintentional childhood injury and death include falls, drowning, burns, and poisoning. The most common causes of child injuries include:
Motor vehicle accidents
Being on the road is hazardous for everyone. Motor vehicle accidents are a leading cause of child injuries. Children are especially likely to be injured in bicycle accidents, pedestrian accidents, school bus accidents, and more.
Drowning and near-drowning
Florida leads the nation in drowning deaths for children under age 5. Data shows that 76 percent of these children died in residential pools, often when an unsupervised child falls or climbs in a pool. However, many bodies of water create risks for children in Largo. Any child can drown at any time in water of any depth. Children under age one most often drown in bathtubs, buckets, and toilets. Pool drownings often happen when a pool owner fails to provide secure fencing and locked gates. In addition, suction from a poorly maintained pool or spa drain may entrap and drown a child.
Hazardous toys
Design or manufacturing defects can make a tempting toy into an injury risk. In 2021, 62 children's products were the subject of a recall. Toys commonly associated with child injuries include skateboards, scooters, balls, toy vehicles, building sets, and dolls or action figures.
Dog bites
Over 2 million children are bitten by dogs in the U.S. each year. They most frequently suffer bites in the face, head, and neck, often requiring reconstructive surgery and long-term medical care. More than half of all dog bite victims are children. In addition, children account for more than three-quarters of those killed by dogs.
Amusement parks and playground accidents
Most children love amusement parks, water parks, and fairs. However, an amusement park ride may have poorly trained operators, design defects, or mechanical failures that can lead to a deadly accident.
Playground equipment in public parks, schools, and daycare centers may cause accidents. Climbing structures cause more injuries than other public playground equipment. Even a neighbor's backyard swing set can lead to severe damage.
Medical malpractice
Whether your child suffers from a birth injury, an illness, or an injury resulting from an accident, you rely on doctors to appropriately diagnose and treat the problem. When a medical professional fails to fulfill their duty of care, you may be able to file a medical malpractice claim on your child's behalf.
What are some of the most common child injuries?
Every four seconds, an emergency department treats a child for an injury. Most child injuries are preventable, and they can happen in many settings and under many circumstances.
Injuries may include:
Severe neck and back injuries
Multiple bone fractures
Burn injuries
Internal injuries
Soft tissue injuries
Emotional distress
Child injury law
Most child injury cases arise from the theory of negligence. Florida has negligence laws that allow someone to recover damages when they suffer a personal injury resulting from another party's negligence. Negligence means acting in a way that is inconsistent with how a reasonable person would have acted in similar circumstances.
For a case based on negligence, the injured person must show:
The existence of a legal duty that the defendant owed to the plaintiff
Defendant's breach of that duty
Plaintiff's sufferance of an injury
Proof that the defendant's breach caused the injury
For example, if a child is on someone's property in a hazardous condition, the property owner is usually liable. If the child is trespassing, the property owner must warn children if they know or should know children may be on the property. Sometimes, a child enters the property because of an attractive nuisance, such as a swimming pool or other dangerous situation.
Since children under 18 are not eligible to file a lawsuit, a parent or legal guardian must file on their behalf.
You can file a wrongful death claim if your child dies due to an accident. A wrongful death claim can't undo the tragedy, but it can help with compensation to pay the expenses associated with the death.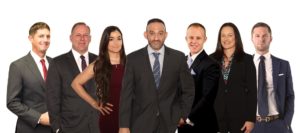 Who may I hold liable for my child's injury?
Children are often unpredictable, so caring for a child requires close attention at all times.
When someone else's negligence or intentional act has contributed to your innocent child's injury, the liable party should be accountable for the harm. Depending on the facts, more than one party may be at fault. You must identify all responsible persons or entities to receive full and fair compensation for the injury.
Liable parties in child injury claims may include:
Motor vehicle owners or drivers
Truck or bus companies
Property owners
Business operators and owners
Schools or daycare facilities
School teachers and officials
Sports coaches and/or team players
Summer camps
Playgrounds and parks
Playground equipment manufacturers
Toy manufacturers
Private or community pools or hot tubs
Boating owners and operators
Pet owners
Designers or manufacturers of defective products such as cribs, strollers, or car seats
Hospitals or medical professionals
Other children's parents
What compensation may I recover in a child injury in Largo?
Courts base compensation on the factors in each case, such as the injury's nature and severity and the losses' extent. However, when calculating such damages for child victims, there are additional factors for the court to consider. For example, a severely injured child may require lifelong care.
As they grow, the type of care, treatment, and medical devices may change to meet their growth and changing needs. Projecting costs decades into the future is complex and usually requires the help of a financial expert.
In general, many child injury cases award damages such as:
Medical bills
Hospital bills
Surgery bills
Future medical expenses
Rehabilitation expenses
Pain and suffering
The trier of fact may award punitive damages in cases involving intentional misconduct or gross negligence.
Also, in some cases, parents can recover damages for loss of parental earnings because they must care for the child or the loss of companionship and fellowship.
Settlements for child injuries
Much of the personal injury legal process is the same for cases involving injuries to children rather than adults. However, one crucial difference involves rules regarding compensation. These rules exist to protect the child's financial interests.
For example, in Florida, a tentative settlement involving a minor which exceeds $15,000 requires court approval. In addition, before the court approves a settlement of the minor's claim in any case in which the gross settlement is $50,000 or more, the court appoints a guardian ad litem, whose role is to represent the child's best interests.
Evidence supporting a Largo child injury case
Evidence is critical for building a solid case that the opposing party was responsible for the injury. It is an essential part of preparing for trial or settlement negotiations. As soon as you retain our lawyers, they can begin this process. Our lawyers have the skills and resources to investigate the incident thoroughly.
Once collected, you must preserve the evidence. Keep physical evidence safe, away from possible deterioration or tampering. Store photos and video footage on a jump or flash drive and back it up to the cloud. Witnesses' memories are notoriously undependable, so it is best to obtain sworn statements as soon as possible before the witness becomes unavailable.
Types of evidence vary widely but may include:
Evidence collected from the accident scene. Evidence of an accident often remains at the accident location. In a car accident, there may be skid marks, broken glass, or other debris on the road.
Pictures or video footage. Take photos of the damage and traffic signs and signals. Photos may also show the opposing party engaging in negligent or intentionally harmful activity. In some cases, a dash cam or video camera located on nearby buildings may have recorded the accident, so it is essential to obtain this footage before it is lost or erased.
Social media. People share photos and comments about their everyday lives on social media, and as most of us know, the internet is forever. Pictures of the defendant drinking just before a devastating accident can be valuable evidence to support the victim's claim.
Physical evidence of the incident. There may be tangible objects that played a part in the accident, such as a defective toy or tools. These objects can often tell the story of what occurred and what caused the injuries.
Witness testimony. Almost anyone at the accident scene may have a vivid story about it. Family and friends may be able to explain how the injuries affected the child's life. Expert witnesses, such as actuaries or economists, can calculate and explain the long-term financial impact of the child's injuries.
Documentation of the injury. Documentation may be less dramatic than pictures or witness testimony, but the sheer weight of documentation can build a strong case, piece by piece. Documentation may include medical records, incident reports, bills, or insurance policies. Pay stubs prove the loss of wages. Receipts and routine paperwork may point to improper or poorly completed repairs.
Time limits for filing claims
All states, including Florida, have deadlines for filing claims, known as the statute of limitations. The court will bar your claim if you do not file your case before the statute of limitations expires. There is a statute of limitations for general personal injury cases. However, medical malpractice cases, claims against governmental entities, and wrongful deaths must meet stricter deadlines.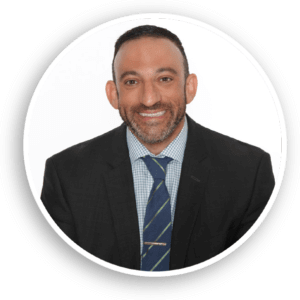 The statute of limitations for personal injury cases in Florida is generally four years from the date of the injury. However, a special provision gives families of injured minors longer to file a personal injury claim than adults. The personal injury statute of limitations for a minor could toll for up to seven years.
The discovery rule could determine a minor's statutory period. With the discovery rule, the statute of limitations does not begin until a person knows (or should have known) they suffered an injury. This rule helps prevent an unjust outcome for victims. However, if an accident injures your child, contact a child injury attorney at Dolman Law Group Accident Injury Lawyers, PA, as soon as possible so you do not miss a deadline.
Call Our Largo Child Injury Lawyers Today
Child injuries are devastating, especially when they result from negligence or an intentional wrongful act. An experienced, compassionate Largo child injury attorney at Dolman Law Group Accident Injury Lawyers, PA, can protect your legal rights and zealously pursue the compensation your child and family deserve.
For more information or a free consultation, call (866) 826-1298 or contact us online today.
Largo Office Location
10225 Ulmerton Rd, Building 6A-2
Largo, FL 33771
(866) 826-1298
Client Testimonial
"AMAZING and understanding attorneys! Did great on my case and I highly recommend Dolman Law Group Accident Injury Lawyers, PA for anyone that has been injured in an accident!"
Rating: 5/5 ⭐⭐⭐⭐⭐
Koralis R.
Jan 2020
Read more reviews on Google!