Largo Nursing Home Abuse Attorneys
Those who live in nursing homes are among the most vulnerable members of our population due to physical, cognitive, or other challenges. Although many nursing homes provide good care, others fail to deliver the expected standard of care. Therefore, abuse and neglect of nursing home residents can and does occur.
The 65 and older group was the fastest growing segment of the population between 2010 and 2020, with its population increasing by 37.5 percent. Of course, not all older persons live in nursing homes, but many people will need attention and supervision at some point in their lives. We all want our loved ones to have the best possible care in a place that promotes dignity and autonomy.
However, when a nursing home fails to provide proper care, you can hold it liable for the resulting injuries. If you believe your loved one may receive inadequate care, speak to an experienced Largo nursing home negligence attorney at Dolman Law Group Accident Injury Lawyers, PA, as soon as possible.
Table of Contents
What is nursing home negligence?
Nursing homes are communal residences where health and social care staff meet residents' cognitive and physical needs on a 24-hour basis. Most residents are older adults.
Negligence occurs when someone does not do their proper duty to keep others safe. Nursing home negligence is the failure to follow the standard of care, regardless of whether the nursing home or its employees intended to do so. In addition, the harm must be a reasonably foreseeable result of the inferior care.
Approximately one in 10 older individuals suffers from abuse or neglect every year. The Administration on Aging defines elder abuse as "any knowing, intentional, or negligent act by a caregiver or any other person that causes harm or a serious risk of harm to a vulnerable adult."
For example, a report from the Department of Health and Human Services' inspector general showed that about thirty percent of Medicare recipients who were nursing home residents had experienced incidents such as medical errors. Most of these incidents were clearly or likely preventable.
The difference between nursing home neglect and nursing home abuse is primarily a matter of intent. Nursing home abuse involves the intentional act of harming a nursing home resident. However, neglect can be intentional or unintentional. Neglect occurs when staff does not fulfill caretaking obligations to the nursing home resident. It often involves a failure to provide a resident's basic life necessities, such as food, housing, health care, or hygiene.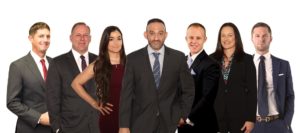 Common types of nursing home abuse and neglect
Nursing home negligence can take many forms. Some of the most common include:
Emotional abuse
In a recent study from the World Health Organization, a shocking 32 percent of nursing home staff members said they emotionally abused residents.
Emotional abuse means such actions as:
Isolating or threatening a resident
Controlling a resident's activities against their will
Insulting the resident's appearance or intelligence
Victims of emotional abuse may develop mental health problems such as depression, anxiety, and post-traumatic stress disorder (PTSD).
Physical abuse
Physical abuse may mean striking, restraining with straps or ties, or pushing and shoving. Acts of physical abuse can result in severe or even fatal injuries. Approximately 9 percent of nursing home staff members admitted to physically abusing residents. Persons with cognitive disorders tend to be at higher risk.
Nursing home neglect
Nursing home neglect often arises from apathy or carelessness on the part of the staff. Neglect includes medication errors, failure to maintain a resident's hygiene, or issues related to malnutrition or dehydration.
Other examples of nursing home neglect include:
Leaving residents unattended
Not responding to a resident's requests or complaints
Failing to report injuries or illnesses to doctors and family quickly
Sexual abuse
This type of abuse involves any form of unwanted sexual contact. It may occur through force, making threats, or taking advantage of victims unable to give consent. It can lead to physical harm and emotional trauma.
Financial abuse
Financial elder abuse occurs when someone steals from a resident or uses manipulation to get money from them. For example, they may outright steal cash, credit cards, or valuables, access a resident's financial records, prevent them from accessing their bank account, or exploit power of attorney. Financial abuse is particularly frightening for those who have a limited income and need to pay for care.
Unfortunately, not every case of nursing home abuse gets reported.
Who commits nursing home abuse or neglect?
Nursing home staff members are the most common perpetrators of abuse or neglect. While it does not excuse the behavior, the risk increases when pressure due to understaffing leads to employee burnout and stress, which can lead to abuse and neglect.
A study from the WHO found that over 64 percent of nursing home staff members admitted to committing abuse or neglect. However, other residents may perform acts of abuse or manipulation. In some cases, the nursing home fails to report such aggressive actions, which allows them to continue. Family members may also be at fault, especially in financial abuse cases.
What are the signs of nursing home negligence?
Nursing home residents are more likely to be victims of abuse and neglect when they do not have family or friends checking on them often. However, you might not identify neglect and abuse even with frequent visits.
Common signs include:
Severe weight loss, malnutrition, and dehydration
Bruises and other unexplained injuries
Fractures resulting from falls
Missing medication or errors in medication administration
Deteriorating medical conditions
Infections and bedsores
Illegal or unnecessary restraints
Anxiety, depression, withdrawal, and other behavioral changes
Unresponsive or uncommunicative staff
Poor hygiene and personal care
Missing money or personal property
Unsanitary facility
Negligent security on the premises
Abusive attacks by staff and other patients
Who is at risk?
Research shows that certain risk factors increase the chances of nursing home negligence. For example, women are more likely to be abused than men. There is also a link between lower socioeconomic status and abuse or neglect. This may be partly because those who rely on Medicaid for care may end up at lower-quality facilities.
Poor mental and physical health, such as those suffering from cognitive problems, are more vulnerable to abuse and neglect. Also, abuse or trauma survivors are more likely to suffer abuse again.
Florida law
Florida ranked last in AARP's Long-Term Services & Supports State Scorecard. A recent report from the Office of the Inspector General indicates concerns with inadequate incident report processing and non-existent or inadequate written policies and procedures for managing abuse and neglect incidents.
However, if a person suffers injuries or financial loss because of poor treatment in a nursing home, Florida law gives them the right to sue for monetary compensation. However, a controversial new law, signed in April 2022, changes how Florida nursing homes staff their facilities.
In addition, the federal government requires nursing homes that receive Medicare or Medicaid to meet a basic standard of care. The federal Nursing Home Reform Act deals with the requirements for functionality, quality assurance, and care plans in nursing homes.
Wrongful death from Largo nursing home abuse
If a resident dies due to nursing home negligence, the family may be eligible to file a wrongful death lawsuit. Sometimes, it is difficult to know whether the nursing home's negligence caused the resident's death. The death certificate may list injuries or accidents, indicating that the death was not natural.
The nursing home injury does not need to be the sole cause of the death. It only needs to be a significant contributing cause to the wrongful death of the abuse victim. Also, doctors and other medical experts can review the case and offer their opinions regarding the cause of death.
In a wrongful death action against a nursing home, the deceased resident's survivor(s) may be able to pursue a lawsuit and recover damages for loss of consortium, loss of parental guidance, mental anguish, funeral expenses, and more.
To qualify for damages in a wrongful death case, you must establish:
The action or inaction of the nursing home or staff was wrongful, negligent, or in breach of contract or warranty;
The action or failure to act of the nursing home staff caused the death; and,
The behavior or negligence of the nursing home staff would have entitled the person injured to file a lawsuit and recover damages if they had not died.
A survival claim differs from a wrongful death claim because it allows the family to pursue a claim that the deceased could have pursued if they had lived. These claims generally seek to recover damages sustained by the injured person from the time of the injury until the actual death. Therefore, a survival action is a personal injury claim that continues after the injured victim's death.
Compensation available in Largo nursing home negligence cases
The judge or jury may award damages depending on the nature and extent of the abuse.
Damages may include compensation for:
Medical expenses incurred because of the negligence. These damages are recoverable even if an insurance company or Medicare / Medicaid paid for these medical care.
Physical pain and suffering.
Losses due to mental, emotional, and psychological distress related to negligence.
Diminished quality of life.
Statute of limitations for Largo nursing home lawsuits
A statute of limitations is the deadline for filing a lawsuit. As per Florida Statutes §95.11, the nursing home lawsuit statute of limitations is two years.
Within the deadline, you can file a claim against any facility that falls within the definition of a residential adult care facility under Florida law, such as:
Board and care homes
Adult family-care homes
There are exceptions to the statute of limitations, for example, in fraudulent concealment or intentional misrepresentation of fact. Therefore, immediately consult a Largo nursing home negligence attorney at Dolman Law Group Accident Injury Lawyers, PA.
How can a Largo nursing home negligence attorney help?
As with any personal injury case, an attorney at Dolman Law Group Accident Injury Lawyers, PA, can review your case and explain your legal options. Many complex issues may arise in the course of a lawsuit, but our attorneys can guide you and protect your rights each step of the way. Our attorneys can not only build a strong case on your behalf but also relieve a great deal of stress for you and your family.
In Florida, a pre-suit process contains detailed requirements for case investigations, reviews by registered nurses or physicians, and notices to prospective defendants. Your attorney must meet all of these requirements before you can sue a nursing home.
The process of preparing and conducting a lawsuit also involves:
Pleadings
Discovery
Settlement negotiations
Trial
Appeal, if necessary
How do I deal with nursing home negligence in Largo, Florida?
If you believe that you or someone you love is a victim of neglect or abuse in a nursing home, take immediate steps to ensure there is no further harm.
Remember to document everything you do in the event of future legal action.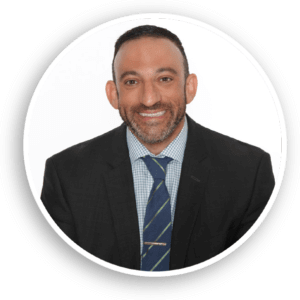 Notify the facility administrator. If you do this by phone, send the administrator a written report. Keep copies of all correspondence.
File a complaint online with the Florida Department of Children and Families (DCF). They accept reports 24 hours a day and seven days a week of known or suspected abuse or neglect of children and vulnerable adults. You can call them at (800) 962-2873.
Keep copies of medical records and all bills and receipts related to the negligence. Don't forget the cost of transferring to another facility, if necessary. Keep notes of any incidents of neglect or abuse you may witness. Gather copies of bank statements and relevant legal documents if you suspect financial abuse.
Consult a nursing home abuse attorney at Dolman Law Group Accident Injury Lawyers, PA, who can help you navigate the legal process.
Contact a Largo Nursing Home Negligence Attorney
We expect nursing homes and similar facilities to take excellent care of our loved ones. Yet, tragically, vulnerable adults may experience neglect and abuse, which may result in serious injury, declining health, and even death.
An experienced, dedicated Largo nursing home abuse attorney at Dolman Law Group Accident Injury Lawyers, PA, can protect your legal rights and pursue the compensation you and your loved one deserve. For more information or a free consultation, call (866) 826-1298 or contact us online today.
---
Largo Office Location
10225 Ulmerton Rd, Building 6A-2
Largo, FL 33771
(866) 826-1298
Client Testimonial
"AMAZING and understanding attorneys! Did great on my case and I highly recommend Dolman Law Group Accident Injury Lawyers, PA for anyone that has been injured in an accident!"
Rating: 5/5 ⭐⭐⭐⭐⭐
Koralis R.
Jan 2020
Read more reviews on Google!