The tide of bicycle accidents has risen recently in and around Largo, leaving severe injuries and fatalities in its wake. Fault for many of these crashes lies not with the injured bicyclists, but with others who failed to take reasonable steps to keep riders safe.
If someone else's negligence injured you in a bicycle accident in Largo, an experienced Largo bicycle accident lawyer from Dolman Law Group Accident Injury Lawyers, PA can help you understand the process of seeking compensation for the physical, emotional, and financial costs of your injury. We can also explain the services our team can provide to get you the money you need to pay your bills, heal from your injuries, and return to living your life.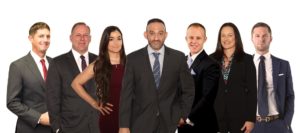 Dangerous by Design? Largo Intersection Tops Most Dangerous List for Bicyclists
The rate of fatal accidents involving Pinellas County bicyclists and pedestrians has nearly doubled in recent years, from under 50 deaths annually to more than 80. Largo-area roads that teem with motor vehicles either lack adequate separation between traffic and bike lanes or have no bike lanes at all.
An analysis by the Tampa Bay Times of years' worth of bicycle accident statistics found that the intersection of West Bay Drive and Seminole Boulevard in Largo topped the list of the eleven most dangerous intersections for bicyclists in the Tampa area.
The Times also found striking similarities among those bike accident hotspots. Each is located in a relatively low-income area that has both limited transportation options and inadequate bicycling infrastructure. Residents who rely on bicycles to get around in those neighborhoods often have no choice but to ride precariously close to heavy traffic on roads that lack a bike lane and feature long stretches between crosswalks.
Risky Driving Practices that Lead to Largo Bicycle Accidents
Close proximity to motor vehicles is not the only factor that makes bicycling in Largo risky. Dangerous driving behaviors amplify the risk of dying or suffering severe injuries in a Largo bike crash. Here is a look at common risky driving practices that can all-too-easily lead to a bicycle accident.
Speeding
Driving too fast on a Largo street endangers cyclists in multiple ways. It deprives a driver of critical seconds needed to slow down for a bicyclist and lengthens a vehicle's stopping distance. Cyclists also have difficulty judging when it's safe to enter or cross a road filled with speeding vehicles. And as the speed of a car or truck increases, the force of its collision with a bicycle rises exponentially, leading to catastrophic injuries and fatalities.
Distracted Driving
Driver distractions are a major source of all types of traffic accidents in Largo, including vehicle-on-bicycle collisions.
Distracted driving occurs when something causes a motorist to:
Take their hands from the wheel;
Look away from the road; or
Lose mental focus on the task of driving safely.
Any factor meeting at least one of these criteria amounts to a dangerous driver distraction. But throughout Florida and the nation, traffic safety experts have sounded the alarm about a particular driver distraction that features all three criteria at once: texting-and-driving, which requires holding a phone, looking away from the road, and thinking about something other than driving safely.
In the time it takes to read or reply to a text, a vehicle can travel up to the length of a football field with a driver who has effectively given up control.
Texting behind the wheel is now illegal in Florida, but that has not stopped drivers from sneaking a peek at their phones and putting everyone on the road—especially cyclists—at risk of a catastrophic accident.
Driver Impairment
Impaired driving in Largo constitutes a major danger for bicyclists.
Drivers impaired by alcohol or drugs have difficulty:
Judging speed and distance;
Spotting cyclists on the road;
Responding appropriately to bicycle traffic;
Maintaining their vehicle's lane position;
Making safe decisions about when to turn or change lanes.
According to a study conducted by the Governors Highway Safety Association (GHSA), around 12 percent of motorists involved in fatal bicycle accidents have a blood alcohol concentration of at least 0.08 grams of alcohol per deciliter of blood—the legal impairment limit for most adult drivers in Florida.
Careless Opening of Vehicle Doors (a.k.a. Dooring)
Occupants of parallel parked vehicles on Largo streets create a risk of dangerous bicycle accidents whenever they open their street-side doors without checking first for approaching bicyclists. A door opening suddenly in the path of a bicycle can lead to collision or force a rider to take evasive action that risks causing a secondary accident.
Vehicle occupants can substantially reduce the danger of these dooring accidents by practicing a simple technique called the Dutch Reach. By reaching for the door handle with their inside arms, they force themselves to turn their bodies enough to spot a cyclist approaching from behind.
Failing to Leave an Adequate Buffer
Florida statutes require drivers to leave at least three feet of buffer when passing or overtaking a bicycle on a Largo-area road. If the road isn't wide enough to allow for that buffer, the law requires the driver to follow the bicycle at a safe distance until reaching a stretch of road that permits safe passing. Passing or overtaking without adequate separation risks a sideswipe collision with a bicycle or can throw a bicyclist off-balance, either of which risks causing a crash.
Failure to Yield the Right-of-Way
Bicyclists in Largo have the same rights to use the road as anyone else. That means motorists must yield the right-of-way to bicycles the same as they would a car or truck.
But as any seasoned bicyclist knows, Largo drivers don't always follow the rules of the road. At intersections, on multi-lane roads, in parking lots, and anywhere else motor vehicles and bicycles cross paths, drivers cause deadly accidents when they turn directly into a bicycle's path.
Sometimes, they do so out of ignorance of the law, mistakenly thinking their car or truck takes priority over a bike. Other times, they fail to see an approaching bicycle or disregard a bicycle in plain view (a phenomenon known as inattentional blindness).
Whatever the reason for a driver's failure to yield a right-of-way in Largo, however, the resulting crash can have catastrophic consequences for an innocent rider.
Other Wrongful Causes of Largo Bicycle Accidents
It's not just careless drivers who pose a danger to bicyclists in Largo. A bike crash can also happen because of non-drivers' wrongful decisions and actions.
Dangerous Roads, Intersections, and Bike Lanes
Cyclists in Largo need infrastructure that makes biking safe. Unfortunately, they don't always have it. Not only is Largo home to the most dangerous intersection for bicyclists in the Tampa Bay region, many of its streets lack adequate bike lanes and safe crossing points. Cracks in pavement and potholes only make matters worse.
Local and state governments have a responsibility to design, build, and maintain infrastructure that's safe for bicyclists. Cyclists get hurt when city agencies and state road departments fail to live up to that duty.
Defective Products and Equipment
Bicycle accidents can also happen in Largo when a consumer product or piece of equipment used by bicyclists, drivers, or road crews—anything from a bike tire to a brake pad to a traffic signal—fails to function properly because of a preventable defect. The manufacturers of those items owe a duty to the public to prevent defects from injuring innocent users and bystanders. When they fall short of that obligation, bicyclists can get badly hurt.
Seeking Compensation for a Largo Bicycle Accident
If a Largo bicycle accident, whether caused by a careless driver or some other preventable factor, left you or a loved one injured, you may have the right to receive payment for the harm you suffered. Injured bicyclists commonly have two potential sources of compensation.
Personal Injury Protection (No Fault) Insurance
Personal injury protection insurance may cover you against injuries you suffer in a bicycle accident. Many Largo bicyclists carry personal injury protection (PIP) coverage because they also own a car registered in Florida. All Florida drivers must carry PIP coverage (also known as no fault insurance).
PIP is a form of insurance that pays your own medical expenses and financial losses due to a traffic accident, no matter who was at fault. The standard Florida PIP policy covers you not only against injuries you suffer as a driver or passenger in a motor vehicle, but also against the harm done to you as a bicyclist in a traffic accident.
In most cases, to gain the full benefit of your PIP insurance, you must seek medical care for a Largo bicycle accident injury within 14 days of your crash. If you fail to do so, you may lose the right to demand that your PIP carrier pay your bills. An experienced bicycle accident attorney at Dolman Law Group Accident Injury Lawyers can help you understand your rights to PIP coverage after a bicycle accident in Largo.
Suing the At-Fault Party (or Parties)
You may also have the right to take legal action against the party at-fault for your bicycle crash. If you sustained injuries in a collision with a motor vehicle, for example, Florida law may permit you to sue the at-fault driver for money damages. You may also have the ability to take action against a non-driver party whose careless, negligent, or reckless actions caused you harm.
In a typical bicycle accident injury case, an injured cyclist can seek compensation for:
All medical expenses associated with the treatment of the injury, including emergency services, ambulance transport, diagnostic imaging scans, laboratory testing, hospitalization, the services of physicians, surgeons, and hospital staff, the provision of prescription medication, physical therapy, rehabilitation, and assistive devices such as a wheelchair or crutches.
Other out-of-pocket expenses resulting from your accident or injuries.
Wage loss for the earnings you missed while you were too injured to work.
Lost earning capacity if your injuries are permanent and will impair your ability to earn an income in the future.
Property damage, such as damage to your bicycle or helmet.
Physical pain and suffering, emotional distress, inconvenience, loss of enjoyment of life, and other negative impacts of your injury.
In some bicycle accident cases we handle at Dolman Law Group Accident Injury Lawyers, we can also convince a Pinellas County court to award our client punitive damages, which aim to punish the at-fault party for especially outrageous or wrongful conduct.
The most reliable way to find out about your potential sources of compensation for injuries you suffered in a Largo bike crash is to speak with an experienced bicycle accident injury lawyer as soon as possible. In a free consultation, a member of the Dolman Law Group Accident Injury Lawyers team can evaluate who might owe you compensation and how much you might have the right to receive.
Contact Our Largo Bicycle Accident Attorneys Today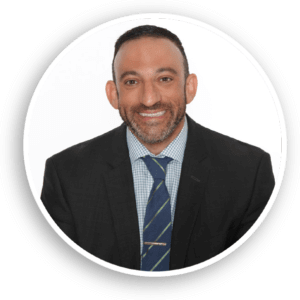 Dolman Law Group Accident Injury Lawyers represents victims of bicycle accidents throughout the Sunshine State. Our experienced Largo bicycle accident lawyers understand the difficulties and challenges you face after getting injured in a crash, and we want to help you obtain the compensation you need to pay your bills, heal from your trauma, and return to living your life.
Our Largo team is committed to providing aggressive advocacy and ensuring that our clients have access to quality legal services, regardless of their financial condition. We offer free case evaluations to anyone who wants to learn about their rights after a Largo bicycle crash. We also represent our clients on a contingent fee basis, which means we only get paid if you get paid. Our impressive track record of case results shows that we know how to win, no matter how complicated the claim or well-funded the opponent.
Don't wait to seek the legal help you need. Contact Dolman Law Group Accident Injury Lawyers, PA today online or call us at (866) 826-1298, for your free Largo bicycle accident case evaluation.
Largo Office Location
10225 Ulmerton Rd, Building 6A-2
Largo, FL 33771
(866) 826-1298
Client Testimonial
"AMAZING and understanding attorneys! Did great on my case and I highly recommend Dolman Law Group Accident Injury Lawyers, PA for anyone that has been injured in an accident!"
Rating: 5/5 ⭐⭐⭐⭐⭐
Koralis R.
Jan 2020
Read more reviews on Google!