Largo has several positive attributes that lead residents of the region to say it is the best place in Pinellas County to live and raise a family. Those who live and visit here have many parks and restaurants to enjoy, several nearby beaches, excellent public schools, and vibrant nightlife. Unfortunately, the city also features congested roadways frequently used by aggressive, distracted, or impaired drivers, buildings needing repair, and other features that can lead to accidents and injuries.
A traumatic brain injury is one of the most severe injuries a person can suffer. Because the brain has only a limited ability to heal, the damages caused by the injury are often permanent. Because the brain controls nearly all of the body's functions and involuntary responses, these permanent damages often result in dramatic changes in the sufferer's life.
If you or your loved one have suffered a traumatic brain injury due to someone else's negligence, a Largo traumatic brain injury lawyer from Dolman Law Group Accident Injury Lawyers, PA, can help. We can tell you about the services our legal team can provide to recover the compensation you deserve.
How Are Traumatic Brain Injuries Caused in Largo?
Traumatic brain injuries involve damage to the brain, generally due to a blow or jolt to the head or body. Even brain injuries classified as "mild" involve the death of brain cells. More severe injuries can also involve torn tissues, bleeding, and other physical damage to the brain. Traumatic brain injuries are often classified as mild, moderate, or severe. However, there is nothing "mild" about incurring an injury to the part of the body that controls the function of all other body parts.
The most common cause of traumatic brain injuries in the U.S. is falling. This includes falls that occur at elevation and falls that occur from the same height. The fall can be the result of negligence at a construction site, a property owner's failure to protect guests by promptly repairing dangerous property features, children falling from playground equipment while under someone else's supervision at school or camp, or even a fall at one of the dozens of nursing homes in proximity to Largo.
Motor vehicle accidents are also among Largo's most common causes of traumatic brain injuries. More than 14,000 traffic accidents occur on Pinellas County roads yearly, resulting in more than 100 deaths and 8,400 injuries. While traffic accidents involving cars, trucks, and SUVs can certainly produce traumatic brain injuries.
This injury is prevalent among vulnerable road users such as motorcyclists, bicyclists, and pedestrians due to the extreme discrepancy between this type of traveler and the motor vehicles they share the road with. These individuals also usually lack protective features to prevent an individual from being ejected or colliding with the ground or other objects during the accident.
Violence is the third leading cause of traumatic brain injuries in the U.S. This includes firearm suicides, assaults, domestic violence, and child abuse. Shaken baby syndrome involves traumatic injuries to an infant's brain due to being violently shaken.
Largo's vibrant nightlife features many venues where individuals can drink and enjoy time with friends. Unfortunately, intoxication can result in fighting among nightclub patrons, resulting in traumatic brain injuries. In some cases, the business is liable for the injuries incurred to others by a person the establishment overserved or for failing to provide adequate security to protect its clientele from known criminal activity.
Contact sports and risky recreational activities such as diving are also commonly associated with traumatic brain injuries. These injuries are prevalent in teens and young adults.
Traumatic Brain Injuries Impact Every Part of Your Life
Traumatic brain injuries can produce permanent impacts that affect every part of the sufferer's life.
Depending on the location of the damage on the brain, the sufferer can experience impacts such as difficulty communicating or understanding spoken communication, memory loss, an impaired sense of balance and coordination, and even the inability to control emotions, impulses, or behavior. These impacts can be isolating to the sufferer and their family members. They are often expected to provide caregiving responsibilities for their injured loved ones.
Here is a look at some of the impacts of a traumatic brain injury.
Financial impacts. The lifetime costs of medical treatment alone after sustaining a brain injury are estimated at $85,000 to $3 million. The injury's economic effects produce significant stressors for the sufferer and their family members. Around 53 percent of the nation's homeless population comprises traumatic brain injury sufferers. Some of these injuries occurred due to the harsh conditions of homelessness. For others, the injury was the catalyst for homelessness. On any given day, Florida has nearly 27,500 homeless residents, including more than 2,000 homeless households.
Changes to the relationships the sufferer has with family and friends. Loved ones become caregivers after a brain injury. They often miss the activities and events they used to enjoy with the sufferer. The friends who lined the hallways shortly after the injury often fade away as the months pass. They find they no longer have common interests with the sufferer. The spouse of a brain-injured person usually experiences a loss of physical intimacy and companionship due to the changes that the injury caused to their partner's sexual desire or preferences.
Impacts on the ability to obtain an education. Contrary to popular belief, children do not tend to recover faster or more fully from a traumatic brain injury than adults. Instead, it can take many years for the child to continue growing and developing before the true picture of the deficits caused by the injury becomes clear. Children with traumatic brain injuries often find the organization, expectations, and social aspects of the school setting extremely difficult to handle. Many brain-injured children require a paraprofessional to attend classes with them and provide assistance.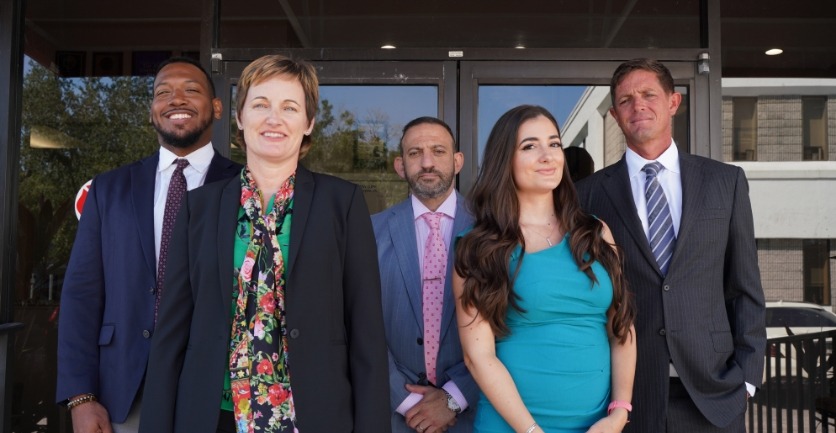 Seeking Compensation After Suffering a Traumatic Brain Injury
Traumatic brain injuries result in extreme impacts and expenses that can toss a family into turmoil. The personal injury claims process can be used to seek compensation from at-fault parties whose carelessness or recklessness resulted in the injury.
This process generally begins with a demand made to the insurance provider to hold a liability insurance policy for the at-fault party that can be accessed to provide compensation. This insurance provider will assign the claim to a claims adjuster upon receiving the demand. A claims adjuster is an insurance company employee tasked with evaluating the claim and determining how much compensation is owed to the claimant due to the insured's negligence.
If the claims adjuster fails to pay the claim outright or offers a fair settlement, the claim can be filed in court as a Largo personal injury lawsuit. A Largo traumatic brain injury lawsuit generally must be filed within four years of the accident's date for the claimant to have the right to use the court process to seek compensation.
Observing the four-year statute of limitations is crucial to the claim's success. An insurance company will rarely settle a claim if they know there will be no legal repercussions for not providing compensation.
The Complexities of a Catastrophic Injury Claim
Traumatic brain injuries are considered catastrophic injuries due to the brain's limited ability to heal and the high likelihood of permanent deficits resulting in the inability to earn an income. These cases tend to be of higher value than other claims to compensate the claimant for lost earning capacity.
An experienced Largo traumatic brain injury lawyer from Dolman Law Group Accident Injury Lawyers, PA, understands the importance of getting the case valuation right and the evidence needed to justify the claim's value in court.
Who Caused the Accident? Proving Liability
If you cannot prove that your injuries were someone else's fault, you will not have a successful outcome for your claim.
The elements of negligence you must prove through evidence and witness testimony include:
Duty. In all circumstances, individuals must take reasonable actions to protect others from harm. Drivers must operate their vehicles safely and legally. Property owners must regularly inspect their property in search of hazards that can cause a visitor to fall and protect visitors from criminal activity that can result in injury.
Breach. You must show that the duty the at-fault party owed to you was breached by their careless or reckless actions, contrary to the reasonable actions required to protect others from injury.
Cause. You must also show that the traumatic brain injury that you or your loved one suffered was directly caused when the at-fault party breached the duty of care that was owed in the circumstances of the accident.
The Compensation Needed After a Traumatic Brain Injury
A Largo traumatic brain injury claim can provide compensation for the injury's expenses (known as economic damages) and the psychological impacts caused by the injury (known as non-economic impacts).
The type of expenses and impacts often included in traumatic brain injury claims includes:
Payment of medical expenses associated with the treatment of the injury and associated complications. Most TBI sufferers will incur complications from the injury, including consciousness disorders, seizure disorders, infection, and hydrocephalus, increased fluid on the brain that can increase pressure and damage if not treated promptly.
Wage loss is associated with the days the sufferer missed from work due to the injury.
Lost earning capacity is compensation that replaces the wages the sufferer would have likely been able to earn in their career if they had not suffered an incapacitating injury.
Property damage associated with the accident, such as the cost of repairing or replacing the vehicle the claimant was driving when they became injured in a traffic accident.
Physical pain and suffering, emotional distress, loss of consortium, and loss of enjoyment of life were experienced due to the injury.
Let Us Help You With Our Largo Traumatic Brain Injury Lawyers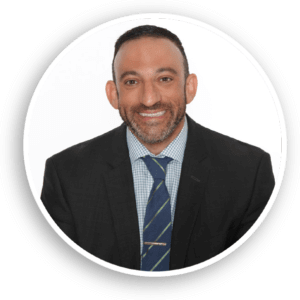 There are few injuries as impactful and financially difficult to handle as traumatic brain injury because the complications of the injury often remain for the sufferer throughout a lifetime. The legal team at Dolman Law Group Accident Injury Lawyers, PA, understands the importance of properly valuing this type of claim. We can help fight against insurance companies, who often put a higher level of priority on protecting their bottom line than fairly compensating those who were injured by their insured's carelessness or recklessness.
Let a Largo traumatic brain injury lawyer provide a free case evaluation to learn the details of the accident that caused you or your loved one to incur a traumatic brain injury and to share more information about the personal injury claims process. With offices across both Florida coasts, including in Largo, you can easily reach Dolman Law Group at (866) 826-1298 or write to us using our online contact page.
Largo Office Location
10225 Ulmerton Rd, Building 6A-2
Largo, FL 33771
(866) 826-1298
Client Testimonial
"AMAZING and understanding attorneys! Did great on my case and I highly recommend Dolman Law Group Accident Injury Lawyers, PA for anyone that has been injured in an accident!"
Rating: 5/5 ⭐⭐⭐⭐⭐
Koralis R.
Jan 2020
Read more reviews on Google!