Largo has experienced steady population growth. This growth is accompanied by frequent construction projects throughout the city, including building new homes, offices, retail offerings, and even constructing or widening the area roadways. Each project poses several risks to those working or passing through the site.
If you have been injured in a construction accident, the most likely source for compensation is a workers' compensation claim. However, there are circumstances in which a construction accident can be compensated through a personal injury claim.
An experienced Largo construction accident lawyer from Dolman Law Group Accident Injury Lawyers, PA, can help you determine which process to use and provide services to assist you with your claim. Contact us at Dolman Law Group Accident Injury Lawyers, PA, to get started.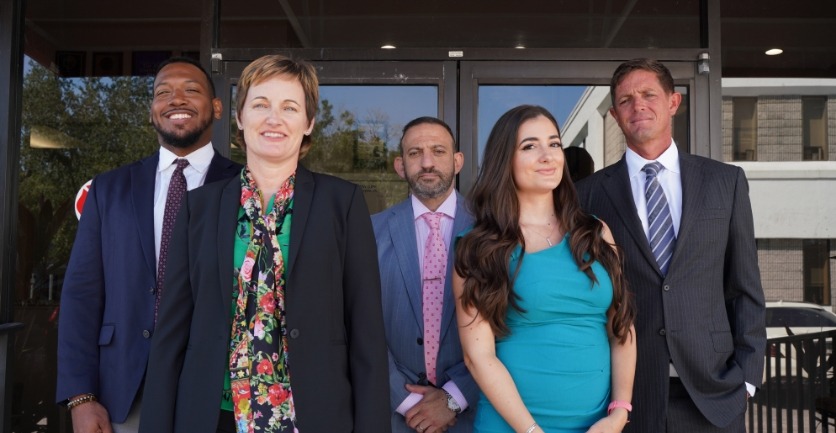 Common Types of Accidents That Occur at Construction Sites
The construction industry is one of the most dangerous in the U.S., accounting for 20 percent of all worker deaths in private industries and more than 200,000 injuries within a year. The four most common causes of construction accidents are known as the "focus four" in some circles and the "fatal four" in others.
The four most common types of construction accidents include:
Falls either from elevation or on the same level. Construction site falls are often the result of uneven and cluttered surfaces, improperly mounting or dismounting equipment, improperly mounting or dismounting equipment, failing to properly use equipment such as ladders, or failing to use fall protection equipment such as guardrail systems, safety net systems, or personal fall arrest systems.
Being struck by an object or a piece of equipment. As noted by the National Safety Council, around 75 percent of all struck-by accidents involve construction equipment such as a truck, a crane, or a third-party vehicle such as a motorist traveling through a road construction work zone striking a worker. Other causes of this type of accident include equipment being dropped from a higher level onto a worker, a construction vehicle slipping off of jacks, or objects falling from the construction vehicle onto the worker.
Being caught in between objects at the site, such as injuries incurred when a worker becomes trapped in a trench cave-in, getting a body part caught in a piece of machinery, or being pinned between a piece of heavy equipment and a solid object,
Electrocution most often results in burns but can also cause cardiac arrest. Electrocution is the fourth leading cause of fatal workplace accidents in the construction industry, resulting in more than 140 construction worker deaths in the U.S. each year. The most common reasons a worker experiences electrocution include contact between electrical wiring and equipment, contact with overhead power lines, and malfunctioning machinery or appliances.
Injuries Incurred in Construction Accidents
Construction sites are hazardous, often featuring heavy equipment and other moving vehicles, dangerous machinery, falling objects, and unstable surfaces. Because of these hazards, many construction accident injuries are severe, including catastrophic injuries such as traumatic brain injuries, spinal cord injuries, and traumatic limb amputations that can permanently impair the worker's ability to earn an income in the future.
Other common injuries associated with construction accidents include:
Burns result from electrocution or contact with hot surfaces or caustic chemicals.
Broken bones resulting from falls, being struck by, or caught between objects
Damage to the eyes, including loss of sight due to exposure to chemicals or objects caught in the eye.
Internal injuries result from being struck by or caught between heavy objects.
Damage to the spinal vertebrae or discs or the joints in the knees due to falls or being struck by equipment.
Seeking Compensation After a Largo Construction Accident
Most construction accidents involve construction workers who are injured at their place of work. Workplace injuries are generally compensated through Florida's workers' compensation insurance. Workers' compensation is a form of no-fault insurance coverage that most employers in the state are required to purchase for their employees. Construction companies that employ at least one person—including the owner—must have workers' compensation insurance.
Worker's compensation provides those who have received a workplace injury with three types of benefits:
Coverage of all reasonable medical expenses associated with the injury, including doctor's visits, hospitalization, physical therapy, prescription medication, diagnostic testing, prostheses, a personal care attendant, and mileage reimbursement for travel to medical appointments.
Replacement of up to two-thirds of the workers' regular wages that they were earning when they became injured. There are four categories of disability payments available through workers' compensation: 1) Temporary total disability, if the worker cannot perform the tasks of any job at the time of the injury but is expected to recover. 2) Temporary partial disability compensates a worker who can perform restricted work duties for lesser hours or pay the difference between 80 percent of what they were earning at the time of the injury and what they can earn while recovering from their injury. 3) Permanent impairment benefits compensate the worker if they are permanently impaired and will require indefinite work restrictions. 4) Permanent total disability if the permanence and severity of the worker's injuries bar them from being able to earn an income.
Death benefits for the dependent family members, including up to $7,500 in funeral expenses, compensation for the spouse and dependent children of the deceased, and education benefits for the deceased's spouse
The Workers' Compensation Process
When a worker is injured in a construction accident, they should seek immediate medical treatment. They are advised to report the injury to their employer as soon as possible and no later than 30 days after the injury occurred. Once they have reported the injury to their employer, the employer is required to report the injury to the provider of their workers' compensation insurance policy no later than seven days after receiving the injury report from the worker. Workers whose employers refuse to file the claim with the insurance provider have a right to do so themselves.
Under Florida law, an injured worker is not paid for the first seven days of missed work. However, if workers cannot return to work for at least 21 days, they will be paid retroactively for the first seven days.
The injured worker continues to receive treatment for their injury until their physician determines that they have reached maximum medical improvement, which is the state in which the fullest possible recovery from the disability has been achieved. If the individual's injuries are deemed permanent, their disability status will be set to either permanent impairment or permanent total disability.
When You Can File a Personal Injury Claim After a Largo Construction Accident
While the medical expenses and wage loss associated with most construction accident injuries are compensated through workers' comp insurance policies, there are certain types of cases in which a Largo personal injury claim is an appropriate avenue to obtain this compensation, as well as seeking additional damages for the physical and emotional pain and suffering the worker encountered as a result of their injury.
The circumstances in which a personal injury claim can be filed include:
Accidents in which the injured party was not a worker at the site but rather a passerby entitled to seek compensation from the construction company whose worker's negligence caused the accident, the general contractor at the site, or even the owner of the property in some circumstances.
Accidents in which a third party injured a construction worker. Examples of third-party injuries would include workers injured as a result of transportation accidents in a road construction work zone, such as a flagger being struck by a vehicle or a worker from one construction company's crew becoming injured as a result of negligence by another company's crew or the general contractor. These claims are generally filed against the at-fault party's applicable liability insurance policy, such as personal auto liability coverage or a contractor's business liability policy.
Accidents in which the worker's employer did not have the required workers' compensation policy. These claims are filed against the employer.
Accidents in which the worker was injured as a result of intentional harm by the employer or a coworker
Is Compensation Available for the Loved Ones of Construction Workers Who Die in Accidents?
More than 1,000 construction workers are killed as a result of work-related accidents, particularly those involving falls, workers getting struck by objects or equipment, workers getting caught in between objects, and electrocution.
If an individual dies as a result of a Largo construction accident, their family members may receive death benefits, including coverage of funeral costs, and a portion of the worker's average weekly wage until the children are no longer of the age of dependency (under 18), and to the spouse for a period of seven years or until they remarry. Spouses can also obtain assistance with the costs of going to a post-secondary school to get a degree or certification to further their careers.
How a Largo Construction Accident Attorney Can Help You with Your Claim
The first hurdle in receiving compensation for a Largo construction accident is to determine whether a workers' compensation claim is appropriate or a personal injury claim should be made.
A Largo construction attorney from Dolman Law Group can provide a free consultation. They will review the details of your accident, answer your legal questions, and consider the best way to proceed. The attorney will also discuss our billing method to ensure access to our legal services for anyone who needs it, regardless of their financial status. The contingent fee billing method allows you to withhold payment for our services until you obtain a positive resolution to your workers' comp or personal injury claim.
Once you and your attorney have decided to work together on your claim, you will enter a contingent fee agreement. They will begin gathering the evidence needed to prove your claim. If you file a workers' comp claim, your attorney will determine where you are in the process.
Construction accident attorneys can assist their clients with snags in any part of the process, including:
Claims that the insurance company denied. An appeals process is used for claimants and their attorneys to dispute the insurance company's decision.
Delayed reporting by the employer and the workers need to file their claim with the insurance company.
Disputes on disability payments or the designated disability status
Preparation for an independent medical exam that the insurance company can order to have an outside physician not responsible for the treatment of the worker evaluate their recovery process and ability to perform job-related tasks.
Filing a claim to receive death benefits
Handling intimidation or termination by an employer in retaliation for an injured worker filing a workers' comp claim. It is against the law for employers to do this. You should report any negative consequences you receive from your employer as a result of filing a claim to your attorney.
Contact Our Largo Construction Accident Injury Lawyers Today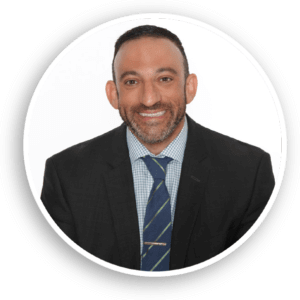 With offices across both Florida coasts as well as a national network of legal professionals, a Largo construction accident attorney from Dolman Law Group Accident Injury Lawyers, PA, can provide you with the guidance you need to pursue the maximum amount of compensation available to you for the expenses and impacts of your injury.
Whether your claim resolves through a workers' comp claim or a personal injury claim against a third party, you can trust us to provide aggressive advocacy, attention to detail, and quality service from a national firm. Let's explore your legal options for compensation.
Contact us for your free case evaluation by calling (866) 826-1298 or writing to us using our online contact page. Contact Dolman Law Group Accident Injury Lawyers, PA, today.
Largo Office Location
10225 Ulmerton Rd, Building 6A-2
Largo, FL 33771
(866) 826-1298
Client Testimonial
"AMAZING and understanding attorneys! Did great on my case and I highly recommend Dolman Law Group Accident Injury Lawyers, PA for anyone that has been injured in an accident!"
Rating: 5/5 ⭐⭐⭐⭐⭐
Koralis R.
Jan 2020
Read more reviews on Google!