Car accidents are physically and emotionally traumatic events that change the lives of victims who suffer severe injuries. Hospitalization and recovery force people to miss work as they accumulate bills for medical treatment and suffer the pain of injury and healing. If your injuries were preventable because another party caused them, you have certain legal rights under Florida law. Contact a Largo car accident lawyer at Dolman Law Group Accident Injury Lawyers, PA, to learn more.
If you have suffered car accident injuries in Largo or other areas of Pinellas County, Florida law may permit you to seek compensation for damages related to the car accident, your injuries, and associated losses. The compassionate Largo car accident lawyers at Dolman Law Group also serve clients throughout Florida. You can easily reach our Largo office at (866) 826-1298. Contact us today for a free case evaluation, where we can explain your legal options for recovering compensation after a car accident.
Largo Car Accidents and Florida PIP Insurance
Florida is one of several states with a no-fault insurance system. The state requires residents who register a vehicle to carry a minimum of $10,000 in personal injury protection (PIP) insurance and $10,000 in property damage liability (PDL) insurance to comply with the state's no-fault insurance laws. When a car accident occurs, each driver files a claim under their own PIP policy to receive benefits before filing a claim against the other driver's insurance. Florida PIP insurance also extends to family members who live in the same home as the policyholder.
No-fault insurance coverage is convenient for minor car accident injuries that fully heal and have little long-term impact on a victim. However, some car accident victims face severe injuries that quickly meet or exceed the minimum policy limits. Florida PIP insurance only pays for 80 percent of necessary medical costs and 60 percent of lost wages. A Largo auto accident injury lawyer can help you seek compensation for damages beyond what your PIP policy covers. Contact Dolman Law Group today to get started.
Types of Injuries a Car Accident Lawyer in Largo Can Handle
Not all car accident injuries are severe enough to warrant filing a car accident lawsuit or seeking additional compensation beyond PIP insurance. You should always consult with a lawyer who can evaluate your case and your injuries and advise you on the best course of action. However, some car accident injuries are more common than others.
Some examples of car accident injuries that often give rise to a car accident claim include:
Fractured bones, especially those that require reconstructive surgery.
Traumatic brain injuries.
Soft tissue injuries, especially involving torn muscles or tendons.
Neck injuries.
Back injuries.
Spinal cord injuries.
Internal injuries and organ damage.
Burns.
Amputation.
Dislocation.
Largo Car Accidents Have Many Causes
According to the Florida Department of Highway Safety and Motor Vehicles (FLHSMV), more than 150,000 injury crashes occur across Florida each year, and many happen in the Largo area. Unfortunately, hundreds of fatal crashes also occur. Car accidents in Largo and throughout Florida are sometimes caused by inclement weather or defective cars or car parts. However, the vast majority of car accidents occur because of negligent drivers. Common negligent driving behaviors that lead to car accidents in Largo include:
Distracted Driving
Widespread cell phone use has brought distracted driving to the forefront of driving safety issues in Florida and across the nation. Texting is the most dangerous distracted driving behavior because it manually, visually, and cognitively distracts drivers. Florida outlawed cell phone use while operating a vehicle in 2019; however, some drivers still engage in this dangerous behavior.
Additionally, cell phone use is far from the only driving distraction that can lead to dangerous and deadly car accidents.
Examples of other driving distractions include:
Eating and drinking.
Putting on makeup, brushing hair, and other personal grooming.
Adjusting vehicle features such as A/C, seats, or the radio.
Heavy discussions with passengers.
Reaching for items on the floor or in the backseat.
Daydreaming.
Focusing on other events outside the car.
Drunk/Drugged Driving
Not only is driving under the influence illegal, but it can lead to serious car accidents. Impaired drivers cannot accurately judge space and distance, nor can they react appropriately to the information that comes at them while driving.
Drugs and alcohol can also cause drivers to swerve into oncoming traffic, run stop signs and stop lights, and hit other cars on the road. Many assume that drunk and drugged drivers must be completely inebriated and impaired beyond recognition to cause an accident. This simply is not true. Someone who innocently stops at happy hour after work and has two drinks can be impaired enough to cause a crash. A drunk driving accident attorney can investigate the facts of your claim to see if alcohol or drugs played a role in the accident.
Drowsy Driving
Drivers who do not get enough rest could be drowsy or fatigued and cause a severe car accident. Driver fatigue can lead to a driver falling asleep at the wheel, even if only for a few seconds. Also, fatigue can impact a driver's capacity to safely operate a vehicle, even if they do not fall asleep.
The Federal Motor Carrier Safety Administration (FMCSA), the government agency that regulates the trucking industry, has researched the relationship between sleep and driving. Their research reveals that a person who has gone without sleep for 18 hours suffers a similar level of impairment as someone who has a 0.08 breath alcohol content, which is the legal limit for driving. Truck drivers, shift workers, and those with undiagnosed sleep disorders are especially vulnerable to drowsy driving and causing a car accident.
Speeding
The National Highway Traffic Safety Administration (NHTSA) estimates that more than one-quarter of all traffic fatalities across the nation are speeding-related, and speeding contributes to many more non-fatal crashes. Whether driving around Largo or throughout Florida, the dangers of speeding are the same. Motorists who travel over the posted speed limit or too fast for traffic or road conditions have a greater chance of losing control of their vehicle, leading to a dangerous crash. Speeding also leaves less time to react to road hazards, traffic control devices, and other information drivers need to process. Finally, speed also increases the force of car accidents leading to more property damage, more severe injuries, and a higher chance of fatalities.
Tailgating
Motorists make erratic maneuvers all the time. Sometimes a quick turn or sudden stop occurs because of a road hazard. Other times drivers are distracted or impaired. Drivers who tailgate other vehicles risk causing a rear-end collision. Even if the lead driver made poor choices behind the wheel, the driver who hits a car in front of them is typically liable for damages after an accident. Following another vehicle too closely makes it difficult for a driver to react to those erratic moves quickly enough to avoid an accident.
Ignoring Blind Spots
Some drivers, especially inexperienced drivers, have tunnel vision when they are behind the wheel. They do not check their side mirrors, look at their rearview mirror, or glance behind their shoulder when changing lanes or making a turn. All vehicles have blind spots, and larger vehicles have larger blind spots. Motorcycles, bicycles, and small vehicles are not always visible when riding in a blind spot. Drivers who ignore their blind spots and do not clear them before turning or changing lanes risk crashing into a car or running another vehicle off the road. These car accidents often happen on the interstate or multi-lane highways, increasing the risk of a multi-car accident or pileup.
Our Largo Car Accident Lawyers Can Seek Compensation for Damages for Auto Crash Victims
Once you have exhausted your PIP insurance options after a Largo car accident, Florida law permits you to take action against the driver or another party that caused your accident and injuries. If you settle with the insurance company or if your case goes to trial and a jury rules in your favor, you could receive compensation for damages related to the accident and your losses. Exact damages vary between claims.
Here are some examples of common damages often recovered in viable car accident claims:
Medical expenses, including an ambulance ride to Largo Medical Center or another nearby hospital, emergency room treatment, hospitalization, x-rays, lab tests, surgery, medication, doctor visits, and transportation costs to and from the hospital.
Estimated future medical expenses if a car accident leads to permanent injuries.
Rehabilitation costs including specialized treatment with a physical therapist, occupational therapist, mental health specialist, or another specialist to help a car accident victim cope with the physical and emotional trauma of their injuries.
Costs for assistive devices like crutches, prosthetic devices, and wheelchairs.
Lost wages for time away from the job because of the accident, injuries, and recovery.
Estimated future lost wages when a severe car accident injury prevents a victim from returning to work, working in the future, or requires them to change professions.
Pain and suffering.
Loss of consortium.
Mental anguish.
Scarring and disfigurement.
Punitive damages in rare cases that involve intentional harm or a willful disregard for the law.
If you have lost a loved one in a fatal car accident, you might be eligible to recover damages in a wrongful death lawsuit. Surviving family members sometimes receive costs for funeral, burial, and grief. Your Largo personal injury attorney can review the facts of your case and explain the best course of action for you and your family during this difficult time.
Dolman Law Group Car Accident Lawyers' Case Results
The legal team at Dolman Law Group Accident Injury Lawyers, PA, has extensive experience fighting for car accident victims who have suffered injuries due to negligence. The firm's dedication to professional excellence, client advocacy, and seeking justice has led to the recovery of tens of millions of dollars in settlements and jury verdicts for our clients. While your overall experience is important when you consider which car accident lawyer to hire, your final outcome is our top priority.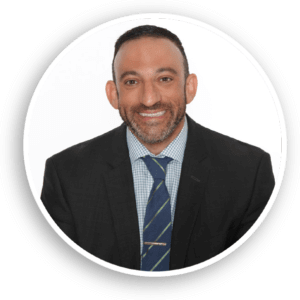 Some recent examples of our case outcomes include:
A $1.58 million jury verdict for a client who suffered from two bulged discs resting on her spinal cord after an auto accident.
A $1,000,000 settlement for a client who suffered two herniated discs, a torn shoulder, and post-concussive syndrome after an auto accident.
$775,000 in combined settlements for a father and son who suffered back injuries after a truck rear-ended them in their vehicle.
A $750,000 settlement for a client who suffered a traumatic brain injury in a rear-end car accident.
A $500,000 settlement for a client who suffered a brain injury and neck injury in a car accident.
A $425,000 settlement for a client who suffered a lower back injury in a car accident.
A $380,000 settlement for a client who suffered a herniated disk from a rear-end car accident.
The results listed above are only examples from recent car accident claims. We cannot guarantee a specific financial outcome for your car accident case because each claim has different underlying facts. However, the dedicated car accident injury lawyers at Dolman Law Group have the experience and resources to aggressively pursue the maximum compensation commensurate with your car accident injuries.
Contact a Dedicated Largo Car Accident Lawyer at Dolman Law Group Today
Car accident victims and their families should not have to cope with the economic hardship caused by someone else's negligent driving. If you sustained injuries in a Largo car accident that was not your fault, you deserve an opportunity to pursue compensation for your accident-related losses, including medical bills, lost wages, and your pain and suffering.
The dedicated legal team at Dolman Law Group understands the challenges you face, and we can guide you through the legal process while you focus on healing and rehabilitation. Write to us using our online contact page or call us at (866) 826-1298 for a free consultation and case evaluation with a Largo car accident lawyer. We're ready to discuss the details of your accident, how your injuries have impacted your life, and how Dolman Law Group can help.
Largo Office Location
10225 Ulmerton Rd, Building 6A-2
Largo, FL 33771
(866) 826-1298
Client Testimonial
"AMAZING and understanding attorneys! Did great on my case and I highly recommend Dolman Law Group Accident Injury Lawyers, PA for anyone that has been injured in an accident!"
Rating: 5/5 ⭐⭐⭐⭐⭐
Koralis R.
Jan 2020
Read more reviews on Google!