More people are coming forward to identify Omegle, a virtual video chat site that links random people, as a hub for pedophiles and other sexual offenders. Online sexual abuse refers to any type of sexual harassment, abuse, or exploitation. If you or your loved one has encountered sexual abuse on the Omegle platform, you can file a lawsuit that will help you recover compensation for your damages.
A Bronx Omegle lawsuit lawyer with Dolman Law Group can help you build a strong case against this stranger-friendly platform and recover your rightful compensation.
An Overview of How Omegle Has Affected the Youth
The introduction of the internet and the growth of technology has benefited humans in many ways. We have improved our infrastructure and communication and generally improved our lives. However, the internet has its fair share of downsides, online sexual abuse being one of the most prevalent.
Platforms like Omegle allow people to chat anonymously without any registration. While the idea behind this can't be faulted much, pedophiles and other sexual predators have devised ways of preying on unsuspecting users, including children.
In recent years, the world plunged into a pandemic that forced people to significantly change their daily habits, including working remotely and allowing children to stay online for learning purposes. However, as more people had more time on the internet, it was the opportunity for people to take advantage of unsuspecting users. In 2021 alone, the number of online sexual abuses rose significantly.
Who Can File a Bronx Omegle Lawsuit?
Omegle allows children as young as 13 years old to use its services. However, there are no stringent measures to protect children and other users from online sexual abuse. For instance, nothing prevents a 13-year old child from being matched with a 30-year old adult. Given this lack of safety measures, if you or your child have suffered any abuse on Omegle, you can file a lawsuit and recover money for your damages.
Forms of online sexual harassment or abuse include:
Being asked to send nude photos, live stream acts, or videos to the strangers you meet online

Receiving hateful or unwelcome comments with regards to sex

Having your private images or videos shared without your consent, which in itself is illegal

Teaching children sexual acts, which may lead to their abuse
Anyone who has undergone these or similar instances on Omegle can file a lawsuit, provide their evidence, and let justice take its course.
Have There Been Similar Lawsuits in the Past?
According to The Bulletin, several Omegle lawsuits have been filed, some dating as recently as 2021. In late November 2021, a 19-year-old filed a $20 million lawsuit against Omegle, claiming that the platform matched her with a sexual predator when she was 11. According to the lawsuit, Omegle matched the plaintiff with a man in his late 30s in 2014.
The man told the claimant that he would help her "feel better." For the three years that followed, the man forced her to perform sexual acts for him. He said that failure to comply would cause him to release her already-sent nude videos and photos. When the police raided the man's home, they found around 3,000 files of child pornography. Eventually, the man admitted to the claimant's allegations.
Why People Are Filing Omegle Lawsuits
You might wonder, "Why are people filing Omegle lawsuits while it's still a licensed platform?" There are two primary reasons for safety concerns:
Anonymous Matching Doesn't Offer Much Protection
Understandably, Omegle wants to make its platform as fun as possible. However, the anonymous matching feature does not protect children from older users. It creates an environment where users can engage in whatever activities they want.
There's No Age Verification
A space like Omegle is ideally for adults. Yet it's not surprising to find underage children doing what everybody else is doing, especially with no age verification requirement.
Omegle doesn't have a feature that allows users to block, report, or flag inappropriate and harmful interactions. According to the website's homepage details, users are responsible for their behaviors. Unfortunately, responsibility and children don't quite go together in most cases.
What Damages Can You Recover Compensation for Your Omegle Lawsuit?
Online sexual abuse is as bad as any other form of abuse. Anyone affected can suffer from self-esteem issues, depression, and other major mental illnesses. If you were hurt following a harmful experience on Omegle, you could recover compensation for your pain and suffering, emotional distress, and other damages.
How a Personal Injury Lawyer at Our Firm Can Help File an Omegle Lawsuit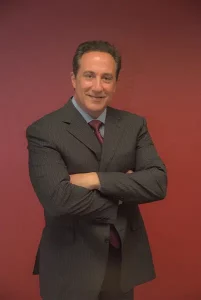 Getting in touch with an Omegle lawyer can play a huge role in determining your lawsuit's success. Usually, for such incidences as being sexually abused online, you can file suit under Marsha's Law. In this case, your attorney will help prove that the liable party committed child pornography or another sexual offense.
Additionally, your lawyer will provide you with the legal representation and information you need. You recover while knowing that someone else fights your battles.
Is There a Deadline for Filing Your Omegle Lawsuit?
Since most online sex abuse usually targets underage children, Marsha's Law allows up to 10 years from the time of the assault to file your case. If a 10-year old child is sexually abused on Omegle, they can file a lawsuit eight years later when they turn 18 or discover their violation.
A Bronx Omegle Lawsuit Lawyer with Dolman Law Group Can Help You
At Dolman Law Group, our Bronx personal injury lawyers work on a contingency fee, so we do not charge you before you successfully recover compensation. 
When you come to us, we will analyze your case and provide you with information on what we think is the best way forward with no obligation. Contact us today for a free case evaluation.
Bronx Office Location
3250 Westchester Ave, suite 200A/B
Bronx, NY 10461
(718) 550-3471