No matter how defensively you drive around New York City, the risk of experiencing a serious car accident is very real. If another driver is responsible for a car crash that injured you or a loved one, reach out to a Bronx car accident lawyer for help. Pursuing compensation for your losses, including economic and non-economic damages, can be difficult to accomplish on your own.
Concentrating on your healing or grief is essential for your physical and emotional health. Leave the legal details of your civil case to the Bronx car accident lawyers at Dolman Law Group Accident Injury Lawyers, PA. To learn if you have a possible insurance claim or civil lawsuit action, contact us today for a free consultation and case evaluation.
The Bronx Car Accident Lawyers at Dolman Law Group Get Results
The following case results highlight our ability to get the job done on behalf of our clients. Each case is different, so the following examples do not predict nor guarantee the outcome of your case.
$1.58 Million Auto Accident Resolution
This accident resulted in two herniated discs that impinged the accident victim's spinal cord. The original settlement offer by the insurance company was only $62,000, demonstrating how some insurance companies strive to pay as little as possible.
$1 Million Car Accident Settlement
This $1 million settlement came after 14 months of negotiations. The case was settled during mediation just before the trial.
$750,000 Car Accident Resulting in a Traumatic Brain Injury
The victim's traumatic brain injury resulted from a rear-end collision that severely impacted their quality of life.
These are just a few examples of the results Dolman Law Group has secured for clients throughout the years. Our dedication to obtaining the best outcome possible for our clients is among our top priorities. We also strive to treat our clients with compassion and to aggressively represent them when it comes to reluctant and uncooperative insurance companies.
See Why Others Trusted Their Car Crash Case to Our Bronx Car Accident Lawyers
Every case and every client is a priority to us, so we work hard to ensure you get the time, attention, and support you need. When our previous clients talk about their experience with our Bronx personal injury firm, they say:
"Dolman Law Group is fantastic. I would recommend them to anyone and everyone. My case was a priority to them. I felt like they took special care of me. Mr. Dolman provided me with his personal cell phone number. Great results." - Samantha
"When I walked into Mr. Dolman's office, I was a month out from a car accident, injured, and with an attorney I had never met or talked to. I knew the moment I walked into Dolman Law Group that they do things VERY differently." - Kathleen
We are passionate about helping injured clients exercise their rights and recover favorable compensation. You can read additional reviews and watch video reviews on our client testimonials page to learn more.
The details of your accident are crucial to whether you qualify for compensation. Your financial future is too important to leave to chance. Get the help you need with your potential legal case by contacting a car crash attorney at Dolman Law Group for a free consultation today.
Common Collisions Our Bronx Car Accident Attorneys Handle Every Day
More than 3.8 million licensed drivers travel New York City streets. While the city is notorious for traffic congestion and other challenges, each driver has a responsibility to share the road.
Far too often, a driver views their license as a right, leading to feelings of entitlement and overconfidence. These misconceived notions can have dangerous consequences for you and your loved ones. Not only can these consequences result in serious injuries, but also the possibility of death.
Drivers abuse their driving privileges and can cause harm to others when they engage in the following actions and behaviors:
Aggressive Driving
A survey conducted by the AAA Foundation for Traffic Safety found that approximately 80 percent of those surveyed admitted to engaging in aggressive driving within the previous month.
Aggressive driving is described as the following behaviors:
Purposely tailgating

Changing lanes without signaling

Purposely cutting off another driver
This is not a complete list of the types of behavior that can cause a traumatic accident. Aggressive driving can easily escalate into full-blown road rage.
When a driver's aggression involves rage, they may:
Throw objects at another vehicle

Purposely run a driver off the road

Sideswipe another vehicle

Purposely ram another vehicle
If you were injured because a driver failed to maintain control of their vehicle due to aggressive driving or road rage, we could help. The attorneys at Dolman Law Group could interview witnesses, review the police report, and build your case for compensation. Contact us now for a free case evaluation.
Distracted Driving
Navigating heavy New York City traffic requires a dedicated focus on the road. Drivers who remove their eyes from the road—even for a second—can change your life forever.
The Centers for Disease Control and Prevention (CDC) lists the following three main types of distraction:
Cognitive

: A driver is not thinking about driving

Manual

: A driver removes their hands from the wheel

Visual

: A driver diverts their eyes from the road
Talking on a cell phone or texting is illegal in New York. A driver who faces criminal traffic tickets and fines may still be responsible for your accident injuries. Civil cases are separate from criminal or traffic cases and address the monetary damages crash victims suffer due to driver negligence.
Drunk Driving
During a recent year, approximately 25,000 arrests for driving while intoxicated occurred in New York, and more than 300 people lost their lives due to alcohol-related crashes. The injuries you suffered or the loss of your loved one due to a drunk driving crash demands justice. When a driver chooses to get behind the wheel rather than seek another form of transportation, we hold them accountable for their actions.
Drowsy Driving
According to the National Sleep Foundation, driving drowsy is often as dangerous as driving drunk. Researchers believe that approximately 70 million people suffer from a sleep disorder. Driving tired and sleepy can impact judgment and reaction times. No matter why another driver may be sleep deprived, you have the right to compensation related to your losses and damages.
There is no excuse when another driver causes you serious harm. If you suffered significant and possibly permanent injuries, contact the Bronx auto accident attorneys at Dolman Law Group for a free consultation.
Our Dedicated Bronx Car Accident Lawyers Understand How to Resolve These Common Types of Auto Collisions
It can be an alarming and frightening event when another car strikes your vehicle. It can also be both physically and emotionally jarring. When our car accident lawyers represent you, they need to know the details about your accident to understand what happened.
We may also examine your vehicle or photos of your vehicle to understand the type of accident you were involved in. Doing so can help us establish the at-fault driver's negligence. We often see the following commonly reported car accident types:
Rear-End Collisions
This is when one car smashes into the rear of the car in front of it. These crashes can be caused by a number of factors, including speeding, tailgating, and driver inattention.
T-Bone Collisions
This is when the front of one car strikes the side of the other car. These accidents can be potentially life-threatening because the driver or passenger will feel the brunt of the impact. T-bone crashes can be caused by speeding or running a red light.
Multi-Vehicle Accidents
This is when several cars collide, often in a chain reaction to an initial impact. These types of accidents can be difficult to resolve without legal guidance. On your own, it can be challenging to determine who bears the financial liability and how to distribute that liability if there is more than one type of negligence involved.
Rollover Accidents
This is when a vehicle rolls over as a result of colliding with another vehicle or object. Because they are often single-vehicle accidents, it can be difficult to know where to turn for compensation after this type of event. Our team can help you determine the cause of your rollover collision and seek compensation from the vehicle's manufacturer or another at-fault party.
Every car accident case we take on begins with a no-cost, no-obligation consultation. During your consultation, we will explain the merits of your case, including the anticipated outcome. We examine every detail of your case and never stop fighting for the best possible outcome for you.
Our Bronx Car Accident Attorneys Can Help You Recover Medical Expenses Related to Your Crash
A serious car accident can cause medical bills to pile up almost immediately. From the moment you accept transport to a hospital, the medical costs begin to accumulate.
The serious injuries that occur in an accident can prevent victims from working, thus adding to their financial concerns.
Among the more common types of car accident injuries are:
Traumatic brain injury

Spinal cord injury

Internal injuries

Broken bones
Injuries that lead to a brain injury or a spinal cord injury can result in continuous medical costs. For many patients, relearning simple tasks or investing in home modifications consumes their time and money.
When the accident injuries you or a loved one experienced are due to the negligence of someone else, you have legal options. Learning if your case qualifies for a Bronx car accident claim and a lawsuit is an important first step toward possible justice.
No accident victim should pay out-of-pocket for expenses that result from another driver's negligent actions. If you find yourself unable to work, pay your bills, and anxious about how to pursue compensation, contact us.
Trust a Compassionate Bronx Car Accident at Dolman Law Group to Bring a Wrongful Death Claim on Behalf of Your Loved One
The death of a close family member is difficult and heartbreaking. The loss you suffered due to a negligent driver may qualify you for a wrongful death claim and lawsuit.
Your relationship with the accident victim plays an important role in whether you can pursue legal action. A Bronx personal injury lawyer from Dolman Law Group can determine if you are eligible for a civil case.
The unimaginable loss you experienced can leave you with no time to deal with legal issues on your own. At Dolman Law Group, we understand how New York law applies to wrongful death claims and lawsuits.
In addition to such damages as funeral costs, we typically pursue the following types of compensation:
Final medical costs associated with the loved one's care

Loss of the loved one's income and potential future income

Loss of inheritance

Loss of companionship
Wrongful death cases are often complex. To help ensure that you get the best results possible, work with an attorney. Contact a member of our team to represent you during this emotionally challenging time.
We Successfully Resolve Bronx Car Accident Insurance Claims and Civil Lawsuits
A civil case typically begins with a car accident or wrongful death claim. This is a claim filed with the responsible party's insurance company. Most civil cases settle out of court. At Dolman Law Group, we do not settle a case until we secure the best outcome possible. If your case requires proceeding to trial, we are ready to do so.
Negotiating with an insurance company requires knowledge of these tactics. As for-profit businesses, an insurance company may try to do what is best for them—at your expense. Let an attorney handle the insurance adjuster while you focus your time on recovery or grief.
Giving in to high-pressure tactics and accepting a settlement without legal representation can harm you financially. If your medical condition worsens, you may not pursue a civil lawsuit for additional compensation. Accepting their settlement offer may not be the best answer to your financial concerns. Instead, it may place you in danger of not having enough money for additional medical care.
Statute of Limitations for Bronx Car Accident Claims
State law limits how long you have to file a civil lawsuit. Prompt action can not only help ensure you meet all court requirements, but it is also beneficial for other reasons. For example, interviewing witnesses before they forget important details can be essential to your case. Acting quickly also ensures we located other types of evidence before it is lost or misplaced.
Car accident victims generally have three years to file a Bronx car accident lawsuit. Cases involving wrongful death generally have a two-year time limit. The state-required time limits are set laws that you must abide by. If you miss the deadline for filing your case, your opportunity for possible compensation may be lost forever.
A Bronx car accident lawyer from our team can help ensure this does not happen with your case. Our team understands state laws regarding time restrictions for civil cases. For us to help you, we must hear from you as soon as possible. The sooner we get to work reviewing the evidence, the faster we can pursue possible compensation.
A Bronx Car Accident Lawyer at Dolman Law Group Can Help You Pursue Justice
A sudden and traumatic car accident is a frightening experience. Once the initial collision is over, the impact on your life begins. If another driver fails to maintain control of their vehicle, abusing their driving privileges, hold them accountable. The time you miss from work—and possibly the end of your career—is not fair.
The busy streets in the Bronx demand focus and a commitment to sharing the road. If your trip across the city turned tragic due to another driver's negligence, Dolman Law Group is here to help. You are not alone during this time of physical, emotional, and financial uncertainty.
Our Bronx Auto Accident Attorney Don't Get Paid Until You Receive Compensation
You face enough financial worries during this difficult time—how to pay for an attorney should not be one of them. At Dolman Law Group, we understand that cost is a big concern when it comes to securing legal representation. However, you really can't afford to take on the insurance companies alone.
Our contingency fee structure makes our services possible for accident victims and their families. If we are successful in your case, we take our fee from a portion of your award. Knowing that you do not have to provide a deposit or retainer can help ease your mind. Having legal representation on your side can protect your best interests.
We deliver quality customer service by keeping our clients informed throughout their cases. If you face extensive medical costs and a loss of income or your loved one died, all because another driver was careless, contact us.
Insurance companies often like to settle claims quickly and for low-dollar settlements. When insurers try to take advantage of you, reach out to Dolman Law Group. We can help spot tactics designed to underpay or deny accident claims. You deserve the best possible outcome after suffering a Bronx car accident. Take the first step toward possible justice by contacting us for a free case evaluation now.
Bronx Car Accident FAQs
From severe injuries to the death of a close family member, you have legal options. Learn more by reading the following frequently asked questions and contacting us for a free case evaluation.
Why Is Seeking Immediate Medical Attention Important After a Bronx Car Accident?
A car accident is such a traumatic event that it can leave you in shock. According to Mayo Clinic, shock results in a sudden drop in blood flow. If not treated immediately, shock can result in death.
The adrenaline rush that often follows a car accident can mask serious injuries. Seeking immediate medical attention can be imperative for ensuring you do not have life-threatening injuries. Internal injuries—like internal bleeding—often exhibit no signs or symptoms yet can cause permanent organ damage.
Establishing a medical record and timeline can also serve as valuable evidence for a Bronx car accident claim and lawsuit. Medical transport alone is often expensive. Air ambulances can cost thousands of dollars and are just one expense that the liable party should be responsible to pay.
Seeking immediate medical attention following a Bronx car accident can be imperative for protecting your health. It can also be crucial for future legal action.
Should I Apologize After a Car Accident?
Apologizing for the accident may indicate that you are at fault—something that might not be true. While you may feel sympathy toward the other driver, refrain from accepting blame or apologizing.
An insurance company may use your apology against you if you pursue compensation. It is best to remain quiet and not speak with the other driver immediately following a serious accident.
Do speak with responding law enforcement officers, however, at the accident scene or the hospital. An official police report can serve as valuable evidence for your possible case. If an officer cannot determine fault right away, your lawyer can investigate and maintain communication with law enforcement on your behalf.
What Types of Evidence Can Help My Bronx Car Crash Lawyer?
The following types of evidence can assist your lawyer as they build your case:
Accident scene photographs

: These can include pictures of the car accident from your smartphone or a witness's smartphone. Video or media coverage of the accident can also act as helpful evidence tools for your lawyer.

Eyewitness contact information

: This can include phone numbers or other contact information for eyewitnesses who stopped at the accident scene.

Medical records and proof of lost wages

: This can include reports regarding your injuries and treatment, along with proof of lost pay due to your recovery.
Providing your lawyer with as much information as possible can help them get to work for you faster. No amount of evidence is too small for consideration. If you suffered serious injuries, gather any evidence you have and contact a Bronx car accident lawyer without delay.
Should I Accept an Insurance Company Settlement Before Hiring a Bronx Car Accident Lawyer?
No. Accepting an insurance company settlement without legal representation can leave you with less compensation than you deserve. Insurance adjusters often want to settle your claim quickly and for the least amount of money possible.
An initial settlement offer may seem like a significant sum to you and your family. However, a Bronx car accident lawyer from Dolman Law Group can negotiate for a truly fair sum—one that can help protect you if your medical condition worsens.
Settling for less than you deserve does not mean you can pursue a lawsuit later should you need additional funds. Once you accept their initial settlement offer, the claim is closed, and you generally may not file legal action for the same accident in the future.
Protecting your best interests is essential if your injuries result in further medical problems. Accepting an insurance company settlement puts a stop to your case. Do not let this happen to you. If an insurance company contacts you, refer them to your lawyer.
How Much Does a Bronx Car Accident Attorney Cost?
Dolman Law Group works on a contingency fee basis, which means we collect our fee from a portion of your compensation.
Hiring a Bronx car accident lawyer can be important for your financial future and to receiving justice. The medical costs you face, along with a lack of income, cause you enough stress. How to pay for a lawyer should not add to your anxiety.
In addition, we offer free case evaluations. If you are unsure if your Bronx car accident injuries entitle you to compensation, contact us today for help from a member of our legal team.
Why Must I Act Quickly in Pursuing Compensation for My Car Accident?
Pursuing compensation for your injuries requires quick action due to the statute of limitations. You must file a Bronx car accident lawsuit for your car accident injuries within the required three-year period, as stated by state law.
Three years may seem like a long time, yet it can fly by as you deal with your injuries. Medical appointments can cause your days and weeks to blur—and before you realize it, the statute of limitations expires. When this happens, you generally have no options for seeking financial compensation.
Timelines and deadlines are vitally important in civil cases. A Bronx car accident lawyer from Dolman Law Group can work to help ensure that your paperwork meets all court requirements. Reaching out to us as soon as possible following your accident injuries is a proactive approach to pursuing civil action.
How Will I Know the Status of My Auto Accident Case?
Your medical care requires your full attention. As your lawyer negotiates with an insurance company or prepares for a possible trial, they also keep you informed of the latest developments. Consistent and open communication regarding your case is just one aspect of our top-notch customer service.
The legal process is rarely a simple one, and it takes time. While there is no quick fix to your financial hardship, asking questions and remaining patient serves you best during this challenging time.
Your lawyer is on your side—something that can greatly ease your stress. At Dolman Law Group, we want you to concentrate on getting better and leave the details of your accident and legal action to us.
What Types of Compensation Can My Bronx Car Accident Lawyer Request For Me?
Your medical costs can quickly grow to an unmanageable amount. Depending upon the severity of your injuries, you may never return to your career. These and other sudden changes can impact your life in significant ways.
Pursuing compensation can serve as a form of justice for you and your family.
What happened to you was not fair, and you may qualify for the following compensation:
Medical costs from the accident scene throughout your hospital stay.

Ongoing medical expenses related to your need for extended care, like therapy and medications.

Loss of income from your time missed from work.

Loss of potential future earnings due to your inability to return to the same job as before the accident.

Pain and suffering for your physical, emotional, and psychological harm.
Each car accident case is different, and the outcome of your case depends upon your accident. At Dolman Law Group, our results speak volumes regarding our commitment to our clients. Never settle for less than you deserve. Fight for the compensation you need with the help of a Bronx car accident lawyer from our law firm today.
Can I File a Wrongful Death Claim And Lawsuit After a Loved One's Fatal Car Accident?
Under New York law, a representative of the decedent's estate typically files the legal action.
The potential types of compensation possible in such action include:
Expenses associated with your loved one's final medical care, such as hospital stays and nursing facilities.

Funeral and burial expenses.

Lost wages and benefits of the decedent.

The value and companionship of the decedent.

Loss of inheritance for surviving children.
Wrongful death cases are challenging and best left to a professional attorney. The unexpected loss of a close loved one is a highly emotional time for families with little time to deal with legal details.
While the statute of limitations for car accident cases is three years, it is just two years for cases involving wrongful death. Twenty-four months is not much time when you are mourning your loved one.
If someone close to you died due to a negligent Bronx driver, the wrongful death lawyers at Dolman Law Group are ready to help you fight for justice. From the start of a case to the very end, we protect the best interests of you and your family.
To learn more about whether your loss entitles you to financial compensation, contact Dolman Law Group for a free case evaluation today.
Trust the Bronx Car Accident Lawyers at Dolman Law Group
As Bronx auto accident lawyers, we represent accident victims when they need us most. Experiencing sudden harm due to the careless actions of another person can be traumatic and life-changing. In many cases, the responsible party could have prevented our clients' serious injuries or losses by using care.
Reviewing your case and preparing for negotiations or trials is just part of how we can help. Aggressive insurance adjusters would like nothing better than to pressure you into accepting a settlement without a legal advisor. Do not fall for their tactics; refer them to your lawyer instead.
Our team understands the numerous tactics insurance companies use to avoid fair settlements. We can spot a tactic aimed at paying as little as possible. Dolman Law Group understands how the negotiation process works and how to secure the best outcome for our clients.
Medical costs may increase as time goes by. The care you need in the future may cost far more than the care you received today. Preparing for your future by fighting for the most compensation possible now is another way we can help you.
If you experienced serious harm in a Bronx car accident or you lost a loved one, seek legal representation right away. Dolman Law Group has a strong history of helping accident victims and their families pursue compensation and justice.
Take Action Now. Reach Out to a Bronx Car Accident Lawyer at Dolman Law Group Today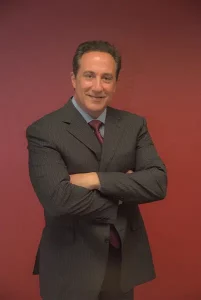 Taking important steps following your car accident is critical for your case. You can protect your best interests by not accepting fault, obtaining information from witnesses, and not speaking with insurance adjusters alone. We are here to guide you through this difficult time every step of the way.
Contact a Bronx car accident lawyer at Dolman Law Group to discuss your legal rights. With our free case evaluations, combined with our contingency fee structure, you have nothing to lose. Legal representation can take the stress of your case off your shoulders.
Time really is of the utmost importance when it comes to civil claims and lawsuits. At Dolman Law Group, we hold dangerous Bronx drivers accountable for the harm they cause others. If your trip to the store or commute to work turned tragic because of a negligent drunk, distracted, or drowsy driver, let us get to work for you. We'll interview witnesses, gather evidence, and create a solid foundation for your claim.
Our investigation into your accident begins the moment we receive your case. Time passes quickly—do not miss your chance for possible compensation or justice on behalf of you or your loved one. Call us at (718) 550-3471 or contact us online today. We're here 24/7 for you.
---
Bronx Office Location
3250 Westchester Ave, suite 200A/B
Bronx, NY 10461
(718) 550-3471
Client Testimonial
"AMAZING and understanding attorneys! Did great on my case and I highly recommend Dolman Law Group Accident Injury Lawyers, PA for anyone that has been injured in an accident!"
Rating: 5/5 ⭐⭐⭐⭐⭐
Koralis R.
Jan 2020
Read more reviews on Google!