The knee is a complicated joint which, if injured can greatly impact the quality of your life. A knee injury can affect your mobility and cause you a lot of pain. Recovery from knee injuries depend on how severe the harm is. Knee injuries may also fail to heal completely and thus affect you for the rest of your life.
Treating a knee injury may require medicine and immobilization or, may need more invasive procedures such as surgery. Treatments such as these will lead to expensive medical costs. You can recover compensation from the insurance company to cover these and other expenses. A Bronx knee injury lawyer can help you recover damages from the insurer.
Types of Knee Injuries
The knee is made up of different components. They include ligaments, cartilage, bone, and fluid. All these parts make it possible for knee injuries to occur in different ways. If one of these parts gets damaged, it can affect the rest of the joint. One type of injury is a ligament tear. This damage may occur due to an unexpected change of direction. Treatment may entail surgery with recovery that can take a couple of months.
Another type of injury is a torn meniscus. Injury to the meniscus can leave you in pain with a swollen knee with restricted ability to move. A doctor can treat this injury with non-surgical methods and physical therapy. If the injury is more serious, you may need surgery which can take weeks to heal.
If the impact is severe enough, you can also fracture your knee. Fractures can cause serious pain and swelling, as well as hinder your ability to move. Your doctor may place a cast to help heal your fractured knee or for more serious fractures, you may require surgery. After surgery, physical therapy is usually necessary to recover fully from a fracture. Treatment for any type of injury will bring medical expenses which your lawyer can help you recover.
Causes of Knee Injuries
A knee injury can occur anywhere. You can suffer a knee injury while at work, if the work environment is poorly maintained you may trip over debris. You could also slip and fall due to a wet floor. If you suffer a knee injury at work due to these or any other reasons, you may be able to recover compensation from your employer. Your lawyer can explain what it takes to recover compensation for a work injury.
A car accident, which is the most common type of traffic crash, can leave you with serious knee injuries as well. Another cause for a knee injury is due to medical malpractice. For example, a healthcare provider may perform a joint replacement surgery poorly leading to your injury. In this case, you will have to prove negligence to receive compensation.
Recovering Compensation
The procedure you follow to recover damages for your knee injury will depend on the details of your case. In New York, business and property owners must maintain a reasonably safe environment in their premises. If they fail to do so and you slip and fall sustaining a knee injury, you can hold them liable.
In case you suffer a knee injury due to a motorcycle accident, you can recover compensation from the at-fault party. Their insurance company will cover the damages but you will have to prove that the defendant acted negligently leading to your injury. Examples of negligence include drunk driving and speeding.
Once you file a claim with the insurance company, they will start investigating your claim. The insurer does this to confirm whether the extent of your knee injury is as you claim. Your Bronx knee injury lawyer can conduct investigations to help build a strong case and direct you on how to file for compensation.
Knee Injury Compensation
Compensation for your knee injury may include medical expenses for your treatment and lost income brought about by missing work during recovery. Some damages are more difficult to measure because of their intangible nature.
These intangible damages can include pain and suffering, emotional anguish, and reduced quality of life. After analyzing and investigating your case, a knee injury lawyer can outline which damages you can qualify for and help you pursue those damages.
How a Bronx Knee Injury Lawyer Can Help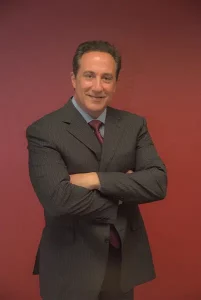 All states provide a timeline known as the statute of limitations for plaintiffs to bring a Bronx personal injury lawsuit. New York's statute of limitations is three years, if this period elapses you may lose your chance to recover damages for your knee injury. This is because bringing a suit past the deadline, may lead to its dismissal.
If the limitations period elapses, you lose a portion of your negotiating power with the insurance company. A knee injury lawyer will work on your case on time to protect your ability to recover compensation for your injuries. A Bronx knee injury lawyer can deal with the insurance company for you.
Once you file a claim, the insurer may reach out to you with questions. A lawyer can communicate with the insurance representative on your behalf. This will ensure that you don't jeopardize your claim with what you say. A lawyer can also handle negotiations with the insurer and if you cannot settle, will be able to represent your claim in court. 
Let Us Handle Your Knee Injury Claim
You will need to take some time to recover after your knee injury. At this time, you may be unable to follow up with your claim. A knee injury attorney can handle your claim process as you take time to recover. Contact a Bronx knee injury lawyer today at the Dolman Law Group for assistance with your claim.
Bronx Office Location
3250 Westchester Ave, suite 200A/B
Bronx, NY 10461
(718) 550-3471