Accidents have several negative effects on the body. Apart from physical injuries, accident victims also suffer several other mental and emotional effects, such as pain and suffering. If you were a victim of a car accident or medical malpractice, you could claim damages for pain and suffering.
However, unlike medical bills or costs, which are easy to value, knowing the value of your pain and suffering can be challenging. Your Bronx pain and suffering lawyer can offer legal help in pursuit of fair compensation.
Understanding Pain and Suffering in Bronx Personal Injury Cases
Pain and suffering is common in personal injury claims, such as traffic injuries, a leading cause of fatality and illness in New York. Pain and suffering includes affliction, discomfort, aches, and any other pain you can experience because of your injuries. Since injuries also take a mental, emotional, and physical toll on a victim, you have a right to claim compensation for your anguish.
Physical injuries that result from an accident can be very painful. These can include (but are not limited to):
Headaches

Neck pain

Back pain

Nerve damage

Broken bones

Dislocated joints

Spinal cord injuries
These injuries can last for several days, weeks, months, or even years. These injuries can be life-altering, permanent disabilities that can leave the victim in constant pain. Also, a victim is likely to suffer emotional, mental, and psychological distress, which can result in:
Grief

Insomnia

Post-traumatic stress disorder (PTSD)

Loss or decline of quality of life

Cognitive changes

Fear

Anger
A victim may have to get therapy or counseling to deal with such effects, which is also very costly.
Proving Pain and Suffering in a Bronx Personal Injury Case
Although you may have a valid personal injury claim, you'll also need to prove pain and suffering before claiming it. Your lawyer will document evidence of the pain and suffering to do this. This evidence could include:
A statement from an expert giving the details and complexities of pain and suffering

Pictures of your injuries

Medical evidence of injury, like your records or X-rays

A therapist's, doctor's, or a mental health professional's notes

Personal journals or diaries of the victim's pain or experience after the injury

Testimony from friends and family members
The more evidence your Bronx lawyer can provide, the more the judge, jury, or liable insurance company can see the negative effects of the accident on your life, especially the impacts of pain and suffering.
When claiming pain and suffering, the court or liable party will also consider statements you made to your doctor (or any other person) concerning the pain level you experienced. Therefore, be honest with your doctor and insurance company.
Calculating the Value of Pain and Suffering in Your Bronx Accident Case
Non–economic damages like pain and suffering are quite challenging to measure. You cannot pull a pay stub or bill to measure the amount of pain and suffering you have undergone. However, this damage is still very real, and you have a right to claim compensation for it and get justice.
Lawyers, courts, and insurance companies use different methods to determine the value of pain and suffering. Some insurers use a software program to value claims for pain and suffering, while other parties use traditional approaches to do the same. Some of the most common valuation methods include the per diem and multiplier methods.
How the Multiplier Method Works
With this method, your Bronx personal injury lawyer will determine the value of your pain and suffering by using the value of your economic damages. This means calculating the cost of your medical bills and applying a number to that figure to know the value of pain and suffering.
For example, if the value of your economic damages is $10,000 and your lawyer used a multiplier of three, the value of your pain and suffering damages will be $30,000.
Generally, your lawyer (or the liable party) can use a multiplier between 1.5 and 5. The multiplier used will depend on the severity of your injuries. Suppose you sustain a permanent disability or lifelong injury. In that case, your lawyer would use a higher multiplier because of the accident's effects on your life.
How the Per Diem Method Works
This method works by placing a dollar value on each day you've had to deal with pain and suffering. This means counting the number of days you've been in pain and placing a value on them, typically your daily wage rate. For example, if the value of your daily pain is $200 and you've been in pain for 200 days during recovery, the value of your pain and suffering claim would be $40,000.
What If the Multiplier or Per Diem Method doesn't Work?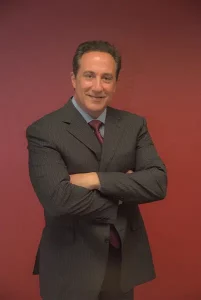 In some cases, the per diem and multiplier methods can be inappropriate. This mostly happens when the injury you sustained in the accident didn't require extensive treatment but left permanent damages in your life.
For example, if you sustain some scarring or burns, you may not use too much money to recover from the injury. However, you may end up with a scar that affects how other people perceive you.
Your lawyer will use a different method to value your claim in such a case. If the case goes to court, your lawyer will know how to defend your claim and its value by showing how much the injury will affect your life, even though it is less costly. 
Contact Our Bronx Pain and Suffering Lawyer Today
You could have a right to claim compensation for the anguish and pain due to your injuries. Consider working with our Bronx pain and suffering lawyers to secure fair compensation.
At Dolman Law Group, we're ready to review your claim for free, calculate the value of your pain, and fight to ensure you get total compensation. Contact us today to get started.
Bronx Office Location
3250 Westchester Ave, suite 200A/B
Bronx, NY 10461
(718) 550-3471