A construction site is one of the most hazardous work environments in the U.S. Construction workers are frequently at risk of severe injuries that could have lifelong effects. A Bronx construction site accident lawyer can help you file a claim and fight for your deserved compensation if you're in such a predicament.
After a construction site accident, hiring a personal injury attorney is essential to ensure you recover all the damages you incur against the liable party or parties.
Common Construction Site Accidents
Construction sites are inherently dangerous places to work due to many factors. With all the heavy equipment and manual labor, there are many ways you can get injured on the job. According to the Bureau of Labor Statistics (BLS), construction site accidents are among the most serious, causing more than 5,000 deaths every year.
The most common construction accidents are:
Falls:

Falls can happen at any height and even on low-level roofs. The best way to avoid falling is to take proper safety precautions, such as wearing a harness and installing guardrails.

Electrocutions:

Electrical accidents can happen when workers come in contact with overhead power lines or handle live wires. All live wires should be marked, and workers should receive proper training on working safely around electrical sources to avoid electrocution.

Fires:

Fire outbreaks typically occur due to welding torches and other open flames but are also frequently caused by combustible materials that are not properly stored or disposed of. Preventing fires requires proper storage of flammable materials and appropriate disposal of waste products.

Caught in Between Machinery or Equipment:

The consequences can be deadly when a worker gets caught in between heavy machinery or other construction equipment. This type of incident is often caused by moving parts that aren't correctly locked out or insufficient guarding of the equipment. The best way to prevent getting caught between equipment or machinery is to follow lockout or tag-out procedures and wear personal protective equipment (PPE).

Falling Objects: 

Large objects can fall and injure the workers below. Accidents involving falling objects may cause traumatic brain injuries (TBIs). Construction workers must wear proper safety gear, such as helmets, to prevent head injuries. 
What Claims Can You File After a Construction Site Accident?
After a construction site accident, victims can receive compensation for the damages they've incurred due to the negligent or intentional actions of others. However, the type of claim you can file depends on who's liable for the accident and your relationship with that party, as explained below:
Workers' Compensation
Workers' compensation is a system in which workers injured on the job receive benefits, regardless of how the accident happened. Employers are protected from personal injury lawsuits that their employees could file in exchange for this no-fault system.
Personal Injury and New York Labor Law Claims
In New York, construction workers injured on the job have the right to seek damages under one or more sections of New York's labor laws. These statutes are designed to compensate workers hurt due to the fault and negligence of their employers or other parties.
Product Liability Lawsuits
Product liability lawsuits are filed against manufacturers of defective products that cause injury when used as intended. Construction workers use a wide range of tools and machinery on any given day, and faulty products are often responsible for many serious injuries that occur at job sites. These companies can be held liable for a design or manufacturing defect that caused your injuries.
Premises Liability Claim
If you sustained injuries while visiting a construction site as a passerby, you could file a premises liability claim against the property owner. To prove your claim, you must show that the property owner owed a duty of care to visitors and that they breached this duty, causing you harm.
Wrongful Death Claims
If your loved one died in a construction site accident due to someone's negligence, you could file a wrongful death claim against the liable party. Family members who can seek compensation include parents, children, and spouses.
Financial Recovery You Can Secure from Your Claim
As a victim of a construction site accident, you might be entitled to compensation for your injuries and losses. The payment could be from the insurance coverage or a personal injury lawsuit.
Here are some of the types of compensation you can get after a Bronx construction site accident:
Present and future medical expenses

Loss of pension benefits and future earnings

Mental anguish

Loss of enjoyment of life

Permanent scarring

Disfigurement
Why Hire a Bronx Construction Site Accident Lawyer?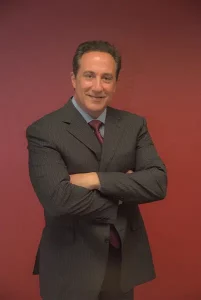 When it comes to personal injury, construction sites are particularly hazardous. With heavy equipment, dangerous chemicals and materials, and high, unsecured scaffolding, these job sites are accident-prone zones.
After sustaining minor or severe injuries in such circumstances, you might be eligible for financial compensation from the at-fault party or parties. When pursuing a claim for your injuries and other damages, hiring an attorney to defend your rights and simplify the complex legal processes is essential.
Hiring a Bronx construction site accident lawyer will help you build a solid case. Furthermore, you might be unaware of what you're supposed to do after the accident, or it could be your first time handling such a claim. A lawyer could help you through all the stages of a claim and ensure you get maximum compensation for all your damages.
Contact Dolman Law Group for a Free Consultation
Although construction workers are trained for safety, accidents (such as being hit by falling debris) still occur daily. If you've been injured on a construction site in the Bronx, you should contact Dolman Law Group for help filing a claim to recover your damages.
We offer free consultations and dedicate our practice to fighting for victims' rights. Reach out to our Bronx personal injury lawyers today; we'll review your case and guide you on the next course of action.
Bronx Office Location
3250 Westchester Ave, suite 200A/B
Bronx, NY 10461
(718) 550-3471