Going to the doctor, taking prescriptions, or having a medical procedure is never enjoyable. But it should never jeopardize your health or safety. We rely on healthcare providers due to their training and perceived expertise.
Unfortunately for some folks, when healthcare professionals make mistakes, permanent injury and even death can be a result. Perhaps your doctor fails to properly interpret a diagnostic study, prescribes the wrong medication, makes an error during surgery, or fails you in other ways. If that happens to you or a loved one, you should speak with an experienced Bronx medical malpractice lawyer at Dolman Law Group as soon as possible.
Your ability to recover from harms and losses sustained depends in part on your ability to recover compensation from the negligent medical provider or health care professional.
Types of Medical Negligence Cases Our Firm Handles
Medical Errors and Negligence in Surgery
A surgeon has a duty to look out for and safeguard the safety of all surgical patients. Unfortunately, many surgeons are overworked at busy hospitals or high-volume surgical practices. In turn, many of these Surgeons are literally burned out. A portion of our medical malpractice lawsuits and overall caseload relates to medical negligence exhibited in surgery.
Serious and often fatal surgical mistakes or medical errors include:
Leaving a foreign object inside the body following surgery - A surgical patient is left with a surgical tool, device, or a foreign object in their body over 3500 times a year in the US. Scalpels, clamps, and sponges are the most common objects left behind following surgery.
Laceration and/or damage to internal organs - During an actual operation, a Surgeon must take great care and effort not to lacerate nearby internal organs. We have seen surgical errors resulting in lacerations of the bladder, kidneys, and bowels due to a gross deviation from the expected standard of care.
Operating on the wrong body part - Operations on an incorrect body part can result in catastrophic injuries and goes without saying. A common mistake is when a Spine Surgeon clearly operates on the wrong vertebral level and corrupts an otherwise healthy disc while removing a bone segment that was not necessary. We have also seen a general Orthopedic Surgeon operate on the wrong knee.
Birth Injuries Medical Malpractice
There are numerous factors that may cause a birth injury. However, many birth injuries could have been avoided had the OBGYN, Radiologist, Nurse, Medical Assistant or other health professional exhibited reasonable care. Examples of negligence that resulted in a birth injury lawsuit include failing to diligently monitor all vital signs for both the mother and baby during labor and before, during, and after delivery. Some examples include:
Failure of OBGYN to identify risks during pregnancy
Failure of a medical provider (including physician and nurse practitioners to supply the baby with enough oxygen during labor or delivery. This can result in brain damage.
Improper technique used in extracting baby using forceps or vacuum extraction.
Failure to perform a timely emergency cesarean section (c-section) which must be conducted in situations such as; fetal distress, uterine rupture, maternal hemorrhage, or prolapsed umbilical cord. Another reason for an unplanned c-section is a baby that is in breech or transverse rendering vaginal delivery unsafe.
Failing to warn the mother of a known risk which deprives her of the right to make an informed decision or provide informed consent.
Failing to recognize fetal distress.
Failure to recognize and diagnose a potential complication before childbirth.
Prescribing medications that can harm the unborn baby.
Other Medical Malpractice Cases This Firm Handles
Other acts of negligence that form the basis of a medical malpractice lawsuit include:
Delayed diagnosis or misdiagnosis by a Radiologist or Surgeon. We have sued healthcare providers for this very issue.
Failure to diagnose cancer or misdiagnosis of cancer.
Errors by an Anesthesiologist/medical errors in anesthesia.
Failure to properly evaluate the patient's medical history.
Failure to accurately interpret a diagnostic test.
Plastic surgery malpractice.
Hospital-acquired infections
Common Medical Malpractice Injuries
Cerebral Palsy - Sadly, cerebral palsy is a birth injury we have experience handling.
Hypoxic-ischemic encephalopathy - often caused by failure to perform a timely c-section.
Brain damage including kernicterus
Erb's palsy
Shoulder dystocia
Wrongful death
Hypoxia
Retinopathy of prematurity
Infection
Our Results Show the Kind of Firm We Are
Not all lawyers and law firms are created equal. Not all lawyers and law firms have the resources necessary to take on a complex medical negligence claim or advance a medical malpractice lawsuit all the way through trial. At Dolman Law Group, our Bronx medical malpractice lawyers have those resources, and our results speak for themselves.
Before selecting an attorney to represent your best interests in a medical malpractice case, do your research. Make sure the law firm you retain has:
Experience battling big insurance companies
A good reputation in the community
Many of our clients come to us through word of mouth. This is a huge compliment to us because it means our past clients are happy with our services.
Our goal is to provide your case with financial resources, experience, and aggressive legal representation with a personal touch. We know you are suffering, and we want you to know that you are not just another number to us. You are a person who has suffered extreme harm because of someone else's negligence, and we want to help. Call our Bronx medical malpractice attorneys for a free consultation and case review at 833-552-7274.
What Medical Malpractice is and is not
Medical malpractice usually involves some sort of medical error. This often comes in the form of negligence on the part of your doctor or another medical professional. When their substandard care results in your injury, that could rise to the level of malpractice.
Medical malpractice can also result from a lack of action by a medical professional. For example, if your doctor failed to properly treat you or entirely misdiagnosed your illness, that could also be a malpractice issue.
To be clear, simply not getting the result you hope for by itself is not medical malpractice. Your medical injuries must have been caused by a certain degree of negligence by the medical professional.
What to Do If You Think You Have Suffered an Injury as the Result of Negligence Exhibited by a Medical Provider in The Bronx?
Each of the above causes of malpractice could lead to substantial and painful injuries. These injuries can cause major changes in your life. You may face additional surgeries and medical care. This adds to the already accrued medical costs from your original illness. To help you recover compensation for your injuries, speak with a trusted Bronx medical malpractice attorney today.
You can help your legal advisor by taking certain steps after your injury to help preserve evidence. These steps can also help your lawyer understand what went wrong and how to proceed in helping you collect every dollar you deserve.
Keep your medical records. When you see a doctor, they will keep detailed records every time you see them. The same is true of any visit to the hospital. Sometimes, you may receive a copy of these records. Other times, you may have to ask. Keeping copies of these records can allow your lawyer the opportunity to review them right away and decide whether you have a valid malpractice claim.
Take pictures. If your injuries are visible, take pictures and video. Documenting this evidence can help to show how your injuries have affected your life and what adjustments you had to make to keep on living.
See another doctor. Getting another medical opinion about your illness is important. Another doctor may provide a different diagnosis or help you understand what happened in the first place. When you see a second doctor, make sure to keep those medical records as well.
Keep a journal. Pictures and videos will help, but so will describing your pain in your own words. By writing in your journal every day, you can describe how you feel, what pain you have, and any progress or setbacks you have made. This can be helpful in your Bronx medical malpractice case.
Contact Dolman Law Group. Your ability to recover compensation for your injuries can depend on the legal team you choose to represent your best interests. You should have experienced medical malpractice attorneys to help you collect every dollar you deserve. We offer all prospective clients a free consultation with our law firm.
Damages You Could Collect From Your Bronx Medical Malpractice Case
When you file a malpractice claim against a physician, group of physicians, or healthcare providers, your goal is to prove that they acted negligently and to collect compensation from them for your injuries. That is where your lawyer's experience and knowledge of medical malpractice can help.
Your lawyer may try to get you compensation for:
Pain and suffering: This includes the physical and mental pain the person has felt up to the date of the claim, and the pain they are likely to face in the future. Usually, judges do not give the jury guidelines to determine the value of pain and suffering. Sometimes a multiplier is used where pain and suffering are calculated as a percentage of a person's total medical bills and lost earnings. 
Emotional distress: These damages are designed to compensate you for the emotional impact your injury had on your mental health. Examples of psychological effects you could endure include anxiety, depression, sleep loss, fear, or post-traumatic stress disorder. Note any emotional issues you face after your injuries. Having this information documented can be helpful to your case.
Lost wages: If you cannot attend work due to physical injuries or emotional distress, the lost income could be compensable. You must prove you are out of work because of the specific injuries you sustained during the medical malpractice incident. Even if you are only out of work for one or two days, you can still include lost wages in your claim.
Lost earning potential: Lost earning potential can be more difficult to calculate because it is unknown what your recovery process could look like and what capacity you will be able to return to work. Usually, a jury will not award future lost earnings for anyone past the age of typical retirement age. Our attorneys can help you calculate the value of your future lost earnings if you are unable to return to work in the same capacity.
Loss of companionship: If a loved one passes away due to a medical malpractice incident, you can include those losses in your claim. This is usually brought forth by the parent, child, or spouse of the decedent. This refers to the loss of love, care, affection, comfort, and protection that your loved one provided to you when they were alive.
Loss of life enjoyment: Severe injuries can have a large impact on your quality of life. If you cannot engage in activities in the same capacity you could before, that can take a toll on your enjoyment of life. A physician can help explain your injuries and how they can affect your quality of life.
Present medical bills: You can be compensated for any medical bills you acquired due to the injury. This includes any emergency room visits, ambulance rides, ongoing medical care, hospital stays, and any testing that needs to be done. This is an easier damage to calculate because there are usually receipts to prove the number of medical bills you have paid.
Future medical bills: Many people continue to have medical issues related to their medical malpractice injuries well after a settlement. Add future medical bills to your claim, so you are not paying out of pocket for future medical bills. Our attorneys can calculate the cost of what future medical bills could look like.
Rehabilitation costs: If you have to undergo physical therapy, occupational therapy, speech therapy, or other types of rehabilitation, that can be added to your claim. This includes current and future rehabilitation costs.
The injuries you suffered because of medical malpractice may actually be more severe than your original illness. That is tragic because it was entirely avoidable if the doctor had not been negligent.
Some victims do not want to file a lawsuit because they think their doctor made an honest mistake. Even if you think that, remember that the money you may collect will come from an insurance company. Your goal is to collect the compensation you need, so you do not have to pay out of pocket for your medical expenses.
You Have to Think About Future Expenses That Could Arise From Your Injuries
You may also need to account for your future financial needs. Because of your injuries, you may not return to work for a long time, or at all. This could severely impact your ability to earn a living and provide for your family. Your loved ones may even feel extra pressure to take on additional work to cover the financial loss of losing your income. That is not their burden to bear.
Any financial loss you suffer, in addition to the high medical bills you face, should be the responsibility of the negligent medical professional. Your medical needs in the future may even vastly outweigh your present needs. Two-thirds of all bankruptcy filings each year come from medical bills.
Do not let yourself become a statistic. A medical malpractice attorney in the Bronx could help you chart a path for your financial recovery, so you do not pay out of your own pocket. Contact Dolman Law Group today.
<iframe width="200" height="113" src="https://www.youtube.com/embed/gpmbNGbr7N8?feature=oembed" frameborder="0" allow="accelerometer; autoplay; clipboard-write; encrypted-media; gyroscope; picture-in-picture; web-share" allowfullscreen title="Sibley Dolman Accident Injury Lawyers, LLP"></iframe>
Medical Malpractice Lawyers Bronx
We Are On Your Side Every Step of the Way
If you have a medical malpractice case, we could help by working with our trusted medical experts to give an opinion about your medical malpractice injuries. They can help us determine what medical issues you will face in the future and help to estimate your costs.
Many medical malpractice victims simply see the medical bills sitting on their kitchen table and assume that is all the money they can get. In reality, the vast majority of your financial needs may come in the future. Working together, we can help create an accurate estimate of what those needs are, giving us a good starting point for our settlement negotiations.
You not only want a legal representative with experience settling medical malpractice claims. You need a lawyer with medical malpractice trial experience. While most medical malpractice claims settle out of court, sometimes insurance companies refuse to settle for a fair and reasonable amount. At that point, you may need to go to trial to recover fair compensation. If you have a lawyer with trial experience guiding your case, the insurance company could be pushed toward a settlement.
Speak With a Bronx Medical Malpractice Lawyer Today
Your ability to recover maximum compensation for your medical malpractice claim can depend on the legal representation you choose. Make sure you pick a lawyer who has a good reputation in the community, one who has medical malpractice experience, and one who you feel comfortable speaking with. Your lawyer can help you pursue the money you deserve, so you do not face financial hardship from someone else's negligence.
Your lawyer should treat you like a human, not just another dollar sign. Your lawyer should make time for you when you have questions. Your lawyer should keep you up to date on how your case is progressing without you having to ask multiple times. At Dolman Law Group, we want to help.
If you or a loved one has suffered injuries from the negligence of a medical professional, speak with a trusted Bronx medical malpractice lawyer today.
Bronx Medical Malpractice Lawyer FAQ
Medical malpractice injuries can be extremely frustrating because they are avoidable. You are now suffering more because of your doctor's negligence; that can lead to a host of physical and mental problems as you face an altered lifestyle.
Even minor injuries can leave you out of work for a long time and dealing with multiple medical procedures to correct the doctor's mistake. To help you overcome these challenges, a Bronx medical malpractice attorney could provide you with the guidance and legal advice you need.
Together, you can try to collect maximum compensation for your injuries, so you do not have to pay out of your own pocket. If your doctor or other medical professional caused your injuries, you should not be the one on the hook for your medical bills.
How do I Prove My Bronx Medical Malpractice Claim?
Medical malpractice is an extremely complex area of the law. It requires experience, knowledge, and a keen eye for detail. A medical malpractice claim will also require medical expert testimony. This is one of the many reasons why you should partner with a Bronx medical malpractice lawyer.
A knowledgeable lawyer will have relationships with medical experts who can provide insight about your claim, how you suffered injuries, and what steps you can take to recover. For specific elements of a medical malpractice claim, you need to prove:
You had a doctor-patient relationship with the negligent doctor;
Your doctor acted negligently by failing to adhere to proper medical standards for your treatment;
The doctor's negligence resulted in an injury to you; and
Your injuries have resulted in damages.
Based on these elements, your legal representative can try to prove that your doctor is liable for medical malpractice and, therefore, your subsequent medical bills. Your ability to recover compensation for your injuries may depend on the experience of your chosen legal advisor.
You deserve to have a lawyer at your side who has experience helping medical malpractice victims like you collect compensation for your injuries. The last thing you want is to have to pay out of your own pocket for medical expenses resulting from your doctor's negligence.
Do I Have a Medical Malpractice Case?
Medical malpractice covers a wide range of medical issues and potential negligence on behalf of medical professionals. The line between what is and what is not medical malpractice can be thin.
Working with a knowledgeable Bronx medical malpractice lawyer can help you determine whether you have a valid medical malpractice claim. Because of the medical complexities involved in this type of case, medical experts also need to weigh in.
That is why a lawyer with experience in medical malpractice claims and the resources to engage with medical experts and get their trusted opinion can help you. Not every lawyer or law firm has the resources required to handle such a complex case.
Just because these cases are complicated, however, does not mean you have no chance of winning. Because of the complexities involved, your choice of legal representation becomes even more important. A legal advisor with the right resources at their disposal can give you a leg up and help you collect every dollar you deserve.
What If a Loved One Died after a Bronx Medical Malpractice Incident?
Of all deaths in the United States annually, about 10 percent are caused by medical malpractice. If you have suffered such a loss, you could still collect compensation for your loved one's death. We know that no amount of money will bring your loved one back or undo the suffering they felt at the end of their life. Collecting compensation could help you and your family grieve properly.
By filing a claim and attempting to collect compensation, you can try to make sure that your family does not have to pay out of pocket for expenses related to your loved one's death.
Your lawyer may try to collect compensation, including:
Pain and suffering of your loved one
Final medical expenses
Funeral costs
Loss of consortium
Loss of future income
Loss of support
A medical malpractice lawyer in the Bronx who also understands wrongful death claims can help you recover compensation for the loss of your loved one. Medical malpractice wrongful death presents unique challenges you should only trust to a respected legal advisor.
How Much Is My Bronx Medical Malpractice Case Worth?
Without a doubt, this is the most frequent question we get from potential clients. However, be wary of any lawyer who promises you a specific result or a specific amount of money. No lawyer can tell you with absolute certainty the exact amount of money you can receive from your medical malpractice claim. If a lawyer makes guarantees about your compensation, find another legal advisor to help with your claim.
The value of your medical malpractice claim depends on many factors. These could include:
The severity of your injuries
Your ability to return to work
Inability to care for yourself
Future medical procedure requirements
In-home care needs
Home modifications
All of these, plus a host of other issues, could cause your financial needs to increase. Based on these needs, your lawyer can fight to collect every dollar you deserve to make sure you do not have to pay out of pocket for these expenses.
Choosing the right legal representation for your claim can be vital. If your case goes to trial, your chances of recovering compensation can decrease. Sometimes, this is because of inexperienced legal counsel.
This is why it is important you work with a knowledgeable medical malpractice attorney in the Bronx. Your ability to recover compensation can depend on the legal representation you choose. Choose a lawyer with medical malpractice trial experience. When you have a lawyer at your side who has been down this road before, they know how to battle the big insurance companies to get the results you need.
Do I Have to File a Bronx Medical Malpractice Claim Soon?
In New York, you only have two years and six months from the date of your injury to bring a medical malpractice claim against the negligent medical professional. This can be a challenging timeline to meet because you may not even know that you have suffered from medical malpractice until years later. This should not stop you from speaking with a Bronx medical malpractice lawyer right away.
Your lawyer can help ensure that you meet this important filing deadline. If you miss this deadline, your claim may be barred and you may be on the hook to pay your medical expenses out of your own pocket.
We do not want to see this happen to you. That is why we work hard to make sure this, and all the other filing deadlines, are met so your case moves forward. Our goal is to help our clients collect every dollar they deserve so they can focus all of their effort and energy on physical recovery.
Should I Just Settle My Bronx Medical Malpractice Claim Quickly?
Settlements can be a good option for medical malpractice victims; but, only in the right conditions. Soon after it becomes known that you may have a medical malpractice claim, the insurance company representing the doctor, hospital, or medical professional who caused your injury, will contact you. They may offer you a quick settlement and may even pressure you to take it before the offer goes away.
Think hard about this. It may be the case that they are pushing you to take the offer against your best interests. Do not expect the insurance companies to care about you, your suffering, or how you pay your bills.
Unfortunately, this can result in you paying out of pocket for your medical needs. If you take the initial settlement offer, months or years later, you may realize the settlement funds have run dry but you still have medical expenses to cover. At that point, it will be too late. When you sign the settlement offer, you will waive your right to bring any future claims against the insurance company for this medical malpractice issue.
A Bronx Medical Negligence Lawyer Can Help You Reach a Fair Settlement
It can be so important to have a Bronx medical malpractice lawyer review a settlement offer before you sign it. More often than not, settlement offers provided to an unrepresented client is grossly disproportionate to what a claim is truly worth We can work with you and our medical experts to make sure a settlement amount covers what we estimate to be your future financial needs, in addition to all of your existing medical bills. We have handled hundreds of medical malpractice lawsuits all over the nation with the assistance of local counsel in accordance with the applicable ethics rules.
Ultimately, there is a chance that with an initial medical negligence settlement offer, the insurance company is preying on you. They may hope that you do not have a lawyer to review your settlement offer and that you do not think about how much money you will need in the future. They may want you to jump on this offer because it is in their best interests instead of yours.
Medical Malpractice Lawsuits are Inherently Difficult
Medical malpractice cases are difficult for a number of reasons. For starters, approximately 70% of medical malpractice jury trials end in a defense verdict. Further, malpractice cases are extremely expensive as a result of being expert-laden and cost-intensive. Retaining experts in a specific specialty can be daunting as we must find a specialist to testify that a physician or healthcare provider deviated from the expected standard of care which resulted in serious injury at a minimum. Without illustrating a gross deviation from that standard of care we will fall short of proving medical negligence.
Your Bronx personal injury lawyer would have your best interests at heart. At Dolman Law Group, we want to see our clients recover compensation for their injuries. We know the games insurance companies may play and we know how to battle them. Contact Dolman Law Group today to see what we can do for you.
Do I Need to Wait Until I Am Better to File a Bronx Medical Malpractice Lawsuit?
No, you do not. The statute of limitations providing the timeline for when you have to file a lawsuit gets closer every single day. Depending on the severity of your injuries, you may never fully recover.
If you wait too long, you cannot recover compensation for your suffering. That is a tragic situation that we do not want to see happen to you. When a lawyer can take that stress and worry off your shoulders about how you will pay your medical bills, that allows you to focus all of your effort and energy on your health and well-being.
When you place your focus there, you give yourself the best chance of making a complete recovery. Do not wait until you are healed to speak with a medical malpractice attorney in the Bronx.
What Can a Bronx Medical Malpractice Lawyer Do for Me?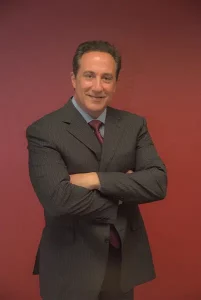 Your lawyer can help reduce your stress and uncertainty about what comes next. While your legal advisor works hard to try to collect maximum compensation for your injuries and your suffering, that gives you the chance to work on your health and well-being. Putting your effort where it belongs can give you the best chance of making a full recovery.
Your doctor may not have acted intentionally, but that does not mean you should bear the burden of your medical bills and financial losses. It is unacceptable for you to bear this burden alone when you did nothing wrong. With the right legal representation at your side, you can attempt to hold the negligent doctor or other negligent medical professional responsible for their actions or inaction.
Have More Questions? Need Help? Call Our Bronx Medical Malpractice Lawyers
Your ability to recover maximum compensation for your injuries can depend on the lawyer you choose.
Make sure you choose a legal advisor with experience in medical malpractice cases. If you or a loved one has suffered injuries caused by a medical professional's negligence, contact Dolman Law Group today for a consultation.
---
Bronx Office Location
3250 Westchester Ave, suite 200A/B
Bronx, NY 10461
(718) 550-3471
Client Testimonial
"AMAZING and understanding attorneys! Did great on my case and I highly recommend Dolman Law Group Accident Injury Lawyers, PA for anyone that has been injured in an accident!"
Rating: 5/5 ⭐⭐⭐⭐⭐
Koralis R.
Jan 2020
Read more reviews on Google!