If you're planning to file for compensation, our Bronx Enfamil lawsuit lawyer can assist you in recovering money for your losses. Welcoming your baby into the world should be a pleasant experience, not one filled with heartbreak. However, if your child uses Enfamil formula, it may harm your baby and future.
Infants who consume Enfamil products may contract severe illnesses, such as Necrotizing Enterocolitis (NEC). Many parents file NEC baby formula lawsuits against Enfamil's producers—you're not alone. And with a free consultation, we're ready to listen and inform you of how we can help.
Necrotizing Enterocolitis (NEC) Overview
Necrotizing Enterocolitis (NEC) is a dangerous disorder that affects newborn babies and causes inflammation in the gut tissue (small and large intestines). Because premature or unwell babies have underdeveloped bowels, they are more likely to develop NEC than healthy or full-term babies.
A cow-based baby formula like Enfamil poses the most significant threat of NEC in premature newborns aged two to six weeks. Preterm newborns are more likely to get NEC from cow-based formula than a human-based alternative, such as breast milk.
Enfamil manufacturers have failed to notify consumers that their formulas could harm premature babies despite the link between disease and their harmful products. Such negligence is reason enough to file damages against them.
NEC Indicators and Symptoms
Doctors may have trouble diagnosing NEC. However, if a baby is developing sickness with NEC, there are indicators that they can present. General symptoms of illness can indicate NEC, such as:
A rapid heartbeat

Low blood pressure

Erratic or shallow breathing patterns

A fluctuating temperature
In other circumstances, more specific symptoms may appear, including:
A bloated, painful, or discolored stomach

Bloody stools

A lack of eating

Frequent or green-colored vomiting
Determining whether NEC or other illnesses cause these symptoms can be difficult. If your infant is not acting normally or you suspect that they are growing ill, you should always consult a healthcare practitioner. The doctor can perform x-rays and blood tests if they suspect your infant has NEC.
Long-Term Risks of NEC
NEC poses a threat to babies almost immediately after getting it; some even die. Although most babies will survive the condition, there are still chances of long-term consequences, which may include:
Constriction in the Intestine
Intestinal constriction affects one out of every three newborns. The tightness then constricts the intestine; a constricted intestine hampers the passage of food. This condition usually develops after a baby recovers from NEC and lasts a few months. To open up the intestine, some infants require surgery.
Infection in the Stomach
A hole in the gut wall may develop in NEC-inflected babies. Bacteria can get into the abdominal cavity through this incision, which causes Peritonitis Infection. Peritonitis raises the chances of Sepsis, a potentially fatal blood infection.
Developmental Delays and Growth Failure
Poor neurodevelopmental outcomes, growth failure, and developmental delays are severe long-term consequences of NEC, especially in premature infants. These babies require continuous monitoring of their growth and development well into their early school years.
Short Bowel Syndrome
A child could develop short bowel syndrome if NEC damages part of the small intestine. The body has trouble absorbing fluids and nutrients because of this ailment (malabsorption). Babies with small bowel syndrome will require long-term care to grow properly. Some children even require tube feedings.
Medical Personnel Can Also Be at Fault
In medical malpractice lawsuits, doctors and nurses can be held liable for insurers of cow-based infant formula. 
An overwhelming amount of evidence is available pointing to a link between cow-based baby formula and NEC development in premature babies. Medical professionals who fail to warn about the risks of using these products – or promote their use despite the risks – may be held liable through legal action. A Bronx Enfamil lawsuit lawyer can help hold them accountable.
What to Do If Your Child Gets Sick from Enfamil
Baby formulas like Enfamil are not the only thing that can trigger NEC. However, if you suspect your infant has NEC after using Enfamil, you can do the following countermeasures to minimize further damages and build a solid case.
1. Notify the Related Parties of the Situation
If you fear your child has NEC, the first and most crucial action you should take is to see a doctor. A doctor can give treatments such as antibiotics for treating and preventing infections. If your baby becomes too ill, they may require additional treatments.
Some additional treatments might include oxygen or breathing assistance. If they do not respond to previous treatments or a part of the bowel is damaged, your infant will need surgery. After this, we recommend notifying your local Department of Health about the occurrence.
2. Stop Giving Dairy Products to Your Baby
It is essential to recuperate your baby's bowel by resting it. Your doctor can provide sugar, fat, vitamins, and protein through a long line (a plastic tube inserted into a vein). It would ensure that your baby grows even if you are not feeding them milk.
3. Document Evidence
Save any remaining nursery water, bottles, formula, or other tools. These tools are helpful for analytical purposes and provide evidence if you need to file a claim.
It would be best to keep all written receipts and checks as proof of purchase.
If possible, inform the formula seller of the purchase and the illness, and note the notified individual's name and position.
Work With Our Bronx Enfamil Lawsuit Lawyer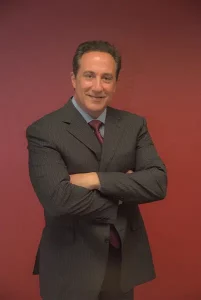 Completing all the above steps may be difficult. It will be ideal if you have someone who has the necessary knowledge and skill to guide you through filing a claim and getting your infant treated. At Dolman Law Group, we will listen to your case carefully and work on it immediately if you choose to hire our firm.
If you have any financial concerns about hiring our Bronx personal injury lawyers, you do not have to worry. We work on a contingency-fee basis; if you do not get compensated, neither do we. Our lawyers serving Bronx County will respond to every call and email, and we will ensure that you and your child receive the best care possible. For a free legal consultation, call Dolman Law Group today.
Bronx Office Location
3250 Westchester Ave, suite 200A/B
Bronx, NY 10461
(718) 550-3471