Back and neck injuries are prevalent physical harm sustained in many accidents. These injuries can worsen if you do not get immediate medical care. Your back and neck injury may also lead to chronic pain and paralysis based on the severity of your injury. If you sustained such physical harm, you might qualify for compensation from your insurer or the party liable for the accident.
A Bronx back and neck injury lawyer can help you pursue reimbursement by filing a claim. By filing a claim, a lawyer can then help to get you compensated from your insurer, the liable party, or both. Read on to understand common causes of such harm and the damages you may seek.
Causes of Back and Neck Injuries
A car collision may result in a back and neck injury, which can be severe if it occurs at high speed. In many cases, physical harm will happen when the impact suddenly jerks your body forward. Motorcycle and scooter accidents can also cause back and neck injuries. The harm sustained in collisions involving these vehicles is often more severe compared to that from a car crash since the impact may throw you off the motorcycle or scooter.
Slip and fall accidents may injure your back and neck based on how they occur. Such incidents often result from:
Slippery floors

Stray cords or wires

Missing stair steps

Damaged stair railings
If a heavy object or tool hits you from behind, you might sustain back and neck injuries. Due to this, such physical harm is prevalent in workplaces involving handling heavy machinery. It is also common in properties with faulty garage doors.
Bronx Back and Neck Injury Lawyers Can Help
A Bronx back and neck injury lawyer will help you in several ways after an accident. First, they will study the incident resulting in bodily harm to determine if it occurred due to negligence. This step may involve interviewing witnesses of the incident and recording their statements. It can also include analyzing the accident report and video surveillance footage.
When your attorney identifies the liable party, they will evaluate the damages resulting from back and neck injuries. For instance, the attorney can determine the costs you incurred on treatment. They will also consult your doctor to calculate future expenses if you need rehabilitative therapies.
The next step a personal injury lawyer will most likely take is to quantify damages by assigning an economic value. They will then file a claim against the liable party and present evidence of liability and injuries. Other ways your attorney may assist are:
Negotiating with insurers for fair settlement

Advising you on legal matters

Responding to your inquiries

Identifying non-economic damages

Claiming reimbursement within the statute of limitations
New York laws can affect your neck and back injury case based on the primary cause. Your attorney will help you understand different regulations regarding claiming compensation. They will be able to explain how comparative negligence policies may affect your settlement if you were partially at fault.
An insurance company may deny reimbursement claims for your back and neck injuries. They may also offer compensation that will not cover the sustained damages. Your attorney can file a lawsuit against the insurer if they do not provide a fair settlement. Such guidance can prevent mistakes when dealing with insurance adjusters. It also simplifies determining the right course of action against the party responsible for your back and neck injuries.
Bronx Back and Neck Injury Lawyer Fees
Bronx personal injury lawyers work on a contingency fee basis. Therefore, they will not charge you any legal fees or costs for their services unless they recover compensation. Instead, they will deduct an agreed percentage of the recovered settlement. Your lawyer will disclose their contingency fees during the initial consultation. They can also help you determine the amount they will deduct based on your estimated settlement value.
Evidence Needed for Your Case
Filing a claim or lawsuit for back and neck injuries requires evidence. This evidence needs to prove that another party was liable and be able to connect the damages you seek to a particular incident. An attorney will determine and gather the proof applicable for your case based on the party at fault.
An accident or police report is one piece of evidence the lawyer may use for your case. This document will provide accounts of the incident leading to injuries from various parties like witnesses, other victims and the party at fault. The report may also include notes about the accident as recorded by authorities. Insurers will need evidence of physical harm when you file a claim for neck and back injuries. A Bronx attorney will obtain your medical records from a physician.
Moreover, a lawyer will get receipts of the medical treatment and any medical devices you purchased due to the injuries. Additional evidence the attorney may present is:
Psychiatric report indicating mental health injuries resulting from the incident

Images of back and neck injuries after an accident

Employment records if injuries are work-related

Equipment or building maintenance records

Pictures captured at the scene where you sustained injuries
The party that contributed to your neck and back injuries may admit fault for the incident. For example, they may confess they were distracted or driving when drunk. If this occurs, your attorney will obtain such statements to help you establish liability when presenting the case to insurers.
Damages You Can Recover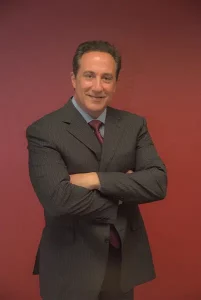 Depending on your case, a Bronx neck and back injury lawyer may be able to help you recover damages. You may decide to seek reimbursement for your medical costs and pursue damages for the pain and suffering caused by your injury. Here are some of the other damages your lawyer may help you recover after your accident:
Physical impairment

Cost of buying assistive medical devices

Physical pain

Reduced quality of life

A wrongful death resulting from back and neck injuries
Contact the Dolman Law Group
A Bronx back and neck injury lawyer can offer you the legal help you need when seeking justice for your injury. At the Dolman Law Group, we will analyze your case to establish fault and identify how your injury affects your life or career now and in the future. Contact the Dolman Law Group today to schedule a free consultation to review your case.
Bronx Office Location
3250 Westchester Ave, suite 200A/B
Bronx, NY 10461
(718) 550-3471