The most common abuse among clergy members is child sexual abuse, which occurs at devastatingly high rates. Predators use religious institutions to groom and access their victims since it's a safe and trustworthy environment. Survivors of sexual abuse by the clergy experience incredible difficulty and distress living with their trauma.
If you're such a victim, you can seek the services of a Bronx clergy abuse lawyer for legal guidance. Your lawyer will examine your case, advise you on the legal options available, and work towards ensuring you get the justice you deserve.
How a Bronx Clergy Abuse Lawyer Can Help
If a clergy member abused you, you could engage our clergy abuse lawyers to help you obtain justice and compensation. They can investigate your claim and consult experts, such as doctors and psychiatrists, to build a compelling case. Your lawyer will also review your case to identify all the legal options to pursue justice.
The best part is that such a lawyer could handle your case on a contingency basis, meaning you'll pay a certain percentage of your settlement as legal fees upon winning the case. You'll not pay any upfront fees or costs.
Signs of Sexual Abuse in Children to Look Out For
Signs of child sexual assault may not be noticeable initially, but there are some behavior changes and physical symptoms to look out for. Physical signs include:
Pain in the genital area, itching, or complaints about a burning sensation

Blood stains or tears in the underwear

Bruises or bleeding in the genital area

Signs of infection or urinating more frequently

A change in how the child sits or walks
Changes in behavior include:
Becoming withdrawn and, in extreme cases, speaking about suicide

An abrupt drop in a child's grades

Acting in an overtly sexual manner or making unsuitable sexual comments

Developing a sudden fear of being touched

Bathing excessively or avoiding bathing completely

Bedwetting

Self-harm
The Effects of Sexual Abuse That Could Entitle You to Damages
Sexual abuse against congregants, particularly children, is not limited only to one faith community, but the Catholic Church has gotten the bulk of global attention regarding clergy sexual abuse. Different states have started to pass legislation to make it easier to hold the perpetrators (and those turning a blind eye or facilitating abuse) accountable through civil and criminal legal action.
Sexual abuse or sexual violence can have several harmful effects on the victims. The breach of trust in clergy sexual abuse is detrimental to child victims. Some of the impacts, as stated by the Rape, Abuse & Incest National Network (RAINN), can include:
Post-Traumatic Stress Disorder (PTSD)
If you're a victim of sexual abuse and you start feeling overwhelmed due to increased stress and anxiety, it's a sign you might have PTSD. People who have PTSD find it difficult to function normally in their daily lives and careers. PTSD can hinder sufferers who might experience insomnia, flashbacks, and other problems.
Depression
It's normal for survivors of sexual abuse to experience hopelessness and sadness. However, if these feelings persist, they can develop into depression. Consider seeking mental health counseling if the feelings stop you from leading an everyday life.
Flashbacks
Survivors of sexual assault or abuse can suffer from flashbacks. A victim relives the horrific memories of the assault, meaning they must repeatedly endure the painful moment. Flashbacks can make it challenging for a sexual abuse survivor to differentiate between memory and reality. We advise such victims to seek therapy to overcome the horrific experience and begin their healing journey.
Negative Self-Esteem or Self-Worth
Children often blame themselves after experiencing sexual abuse. Self-blame happens if the abuser is loved and trusted by the victim, such as family members, teachers, or the clergy. Self-blame brings shame and guilt, resulting in negative self-esteem since the child believes they allowed and deserved the abuse.
Compensation for Clergy Sexual Abuse Victims
While it might be challenging to know the exact amount of compensation a victim is entitled to, as each case is different, the reward is partly based on monetary expenses incurred due to the sexual abuse. These include medical costs, psychological therapy expenses, and loss of income or earnings during the recovery period.
Depending on your sexual abuse and the effect the assault had on your life, you could be entitled to receive several non-economic damages. Non-economic damages are awarded for damages that are difficult to estimate in dollar value, such as:
Emotional distress

Loss of life enjoyment

Physical pain and suffering

Mental disorder due to the sexual abuse

Loss of consortium

Punitive damages (since the offense is an egregious and reckless act)
The New York Child Victims Act Could Be Relevant to Your Case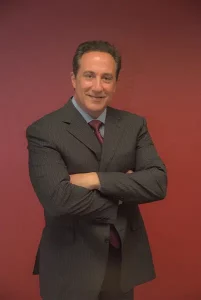 The former Governor of New York, Andrew Cuomo, established an extension of the "lookback window" giving victims of childhood sexual abuse the right to file sexual abuse claims under the New York Child Victims Act.
There are various ways the Act helps survivors of sexual abuse, including:
Giving survivors a chance to file a civil lawsuit before 55 years passes

Increasing the period a victim has to file a criminal suit against the abuser

Requiring the judge presiding over the sexual assault case to undergo training regarding the sexual assault of minors

Allowing survivors to file an action against institutions, such as the Catholic Church, to hold them accountable
The Act allows you to pursue justice for sexual abuse against the abuser and the church, even if the abuse took place many years ago. You can be awarded compensation for damages resulting from the abuse by filing a civil lawsuit.
Let Us Handle Your Clergy Abuse Case Today
Contact Dolman Law Group to speak to our team if you or a family member experienced sexual abuse at the hands of the clergy. We'll help you pursue justice and compensation for damages by reviewing your case and advising you on the available legal options.
Our Bronx personal injury lawyers have been fighting for justice for survivors of child sexual abuse for many years, and we can deliver the same to you. Call our Bronx clergy abuse legal team for a free and confidential consultation. If you or a family member was abused by a priest or other clergy member, we could help. 
Bronx Office Location
3250 Westchester Ave, suite 200A/B
Bronx, NY 10461
(718) 550-3471