Sharing the road with huge commercial trucks can make your heart beat a little faster, and for a good reason. A truck accident can cause serious injuries, damaged property, and extreme emotional trauma. If you or a loved one was involved in a truck accident in or around the Bronx, contact a Bronx truck accident lawyer at Dolman Law Group today.
Semi-trucks present increased risks to other drivers because of their size and weight (some weigh up to 80,000 pounds). Also, driver error, and the unfortunate frequency of driver distraction and fatigue, contribute to these serious crashes and resulting severe injuries. When facing a potential accident scenario, trucks simply cannot stop as quickly as other motor vehicles, and resulting accidents are usually much more devastating than typical car collisions.
The Truck Accident Lawyers at Dolman Law Group Deliver Results
The team at Dolman Law Group is committed to personal service and accessibility and is known for consistently securing positive results for their clients—including victims of accidents with commercial vehicles.
Examples of our successful results include:
A $3.2 million settlement for the victim of a semi-truck accident who suffered a brain injury. The Dolman Law Group team secured a settlement during pre-trial mediation.

A $1.75 million settlement for a victim of a semi-truck accident who suffered from a partially torn rotator cuff and a mild traumatic brain injury. A previous law firm was only able to negotiate a settlement offer of $265,000. Once Dolman Law Group assumed responsibility for the case, we uncovered how the truck had not been properly maintained, and the insurer agreed to increase the settlement offer.
While these results are good examples of cases handled by Dolman Law Group, we cannot guarantee specific recovery in any case. We are committed to bringing expertise, compassion, and a focus on communication to every client's case. We'll work with you to understand your goals and the unique facts of your case.
How Our Bronx Truck Accident Lawyers Are Different
Our team is composed of award-winning trial attorneys who have successfully argued complex catastrophic injury cases in the courtroom. The entire Dolman Law Group team has a solid reputation for tenaciously advocating on behalf of our injured clients in settlement negotiations and in the courtroom.
We know that one of the most stressful parts of a court case is feeling uninformed. For this reason, each of our clients receives the personal cell phone number and email of the attorney handling their case. The consistent and uncompromising personal service offered by our attorneys has earned our firm awards and distinctions.
If you or a loved one was injured in a truck accident in the Bronx or surrounding areas, contact our award-winning team of personal injury lawyers for a free consultation.
Bronx Truck Accidents by the Numbers
In one recent year, approximately 450,000 reported crashes took place in the United States involving large trucks. These crashes resulted in more than 4,000 fatalities and nearly 350,000 injuries.
While the Bronx is not necessarily associated with large trucks, they still pose a serious risk. Recent studies show that in one year, there were 640 large commercial vehicles and 89 small commercial vehicles involved in accidents in New York. The Bronx accounted for 148 of the large commercial vehicles and 19 of the small commercial vehicles involved in the accidents.
Some of the most common factors contributing to accidents in the Bronx were:
Driver inattention or distraction

Failure to yield the right-of-way

Following too closely

Unsafe speed

Passing too closely

Driver inexperience

Disregarding a traffic signal
No matter what the cause, if you are in a truck accident that is not your fault, you may be able to seek compensation for injuries and losses you incurred. Contact a Bronx truck accident attorney as soon as possible. A lawyer with local knowledge of New York accident laws can analyze your claim and protect your legal right to compensation.
How Does a Bronx Truck Accident Law Firm Establish Fault After a Semi-Truck Accident?
When filing a truck accident claim, one of the first things your attorney will do is determine who is at fault. Any party that acted negligently in a way that caused the accident and your injuries may be held responsible. While a variety of factors indicate negligence, violation of a traffic law or regulation can be strong evidence. Commercial truck drivers must follow state and federal regulations, and your lawyer should investigate potential violations when evaluating responsibility.
Parties commonly at fault for an accident involving a semi-truck include:
Truck driver:

 There are many ways a truck driver could act negligently, from inattentive driving to failing to obey traffic signals. Some common ways a truck driver may be negligent include:

Employer:

 If the truck driver works as an employee of a trucking company or is otherwise driving in the scope of their employment, the employer may be responsible for the driver's actions. Additionally, there are certain steps an employer should take before hiring a driver. The company should confirm the driver is appropriately licensed for the vehicle, track the hours of service, enforce federal regulations, and ensure the truck is properly maintained. The employer is likely to have a better insurance policy than the driver, so it is important to pursue the employer for financial recovery.

Manufacturer:

While the driver and employer are responsible for maintaining the truck, it is the responsibility of the manufacturer to test and produce a safe vehicle. If a truck malfunction (not caused by improper maintenance) is the cause of the accident, the manufacturer may be responsible.
If you are injured in a truck accident due to any of the above causes, our legal team can work with you to identify all negligent parties and gather important evidence to support your claim.
Which Damages Can Our Bronx Truck Accident Attorneys Demand on Your Behalf?
Our personal injury lawyers will work with you to ensure you include all the ways you have been injured in your damages demand. It is important to have a comprehensive assessment of your losses. This is the figure that will be considered by the jury if your case proceeds to trial. It will also be an important tool when evaluating settlement offers from the defendant and their insurance provider.
Legal damages after a truck accident often include:
Medical expenses:

The defendant can be held responsible for the medical costs related to your injuries, including doctor visits, hospital stays, emergency transportation, and prescription medicine. If your injuries require ongoing care like physical therapy, these estimated costs should be included in your damages. Your lawyer can work with you to secure the input of medical experts as needed.

Lost income:

 If your injuries force you to miss work, you may be entitled to recover your lost wages. This also includes losses due to working a reduced work schedule or performing light work for lower wages. If your injuries impact your ability to return to work or advance in your career, your estimated future lost earning potential should also be calculated and included in your demand. Input from an economic expert is often necessary to secure a reasonable estimate.

Property damage:

 If your car was damaged or destroyed in the accident, the defendant might be responsible for repair or replacement costs. A vehicle is not the only property that might be damaged. If other personal belongings, including electronics like a smartphone, were damaged, we can include these costs as well.

Emotional distress:

 Many victims of truck accidents are left with emotional issues in addition to their physical injuries. Depression, anxiety, and post-traumatic stress disorder are commonly suffered after an accident and can have significant impacts on the victim's life. While often difficult to quantify, an experienced lawyer can include your emotional distress in your recovery demand.

Loss of enjoyment:

 If you can't participate in activities that were previously an important part of your life due to your injuries, work with your attorney to include the loss of enjoyment in your damages demand.

Punitive damages:

 Punitive damages punish the defendant as opposed to compensating the plaintiff for their injuries. To be eligible for punitive damages in New York, the victim must establish that the defendant acted with willful and wanton negligence. Given this high standard, ask your attorney whether a demand for punitive damages makes sense in your case.
While it can be difficult to discuss all the ways the accident changed your life, it is an important step in ensuring your ability to recover. You deserve to receive compensation for all aspects of your life that have been affected by a truck accident. Your Bronx truck accident lawyer will work to ensure that you receive just compensation for all your losses.
What to Do After a Truck Accident in the Bronx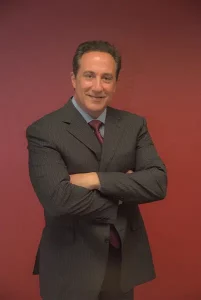 The first thing you should do after a truck accident is to seek medical attention. Even if you do not believe you have been injured, many injuries are not easily detected, and some symptoms may only appear days or weeks later. The adrenaline from the accident can mask your pain, even with severe injuries, so it is critical that you have a doctor evaluate your injuries, especially if you experience pain weeks after the accident.
Once you have secured medical attention, to build a strong case for compensation, take these steps.
Get a police report.

 Be sure to request a police report after the accident. The report will document the scene of the accident, collect witness statements and contact information, and detail any citations issued to drivers. If you can't get a police report, we can help. Also, be sure to take your own photos of the accident scene and collect witness information. This evidence will be important as you build a case of negligence against another party.

Stay organized.

 Paperwork is just one of many headaches you will need to deal with after the accident, and it is tempting to toss it to the side. This paperwork will be important as we build your case. Be sure to save medical bills and information, communication from insurance companies, documents related to time away from work due to your injuries, and any other documentation related to the accident or your injuries. In addition to keeping documents organized, be sure not to sign anything without reading it first and consulting with a trained advocate. Certain documents might limit your ability to recover damages or file a lawsuit. When in doubt, have your lawyer review any paperwork that requires a signature.

Avoid social media.

 Talk to your lawyer before posting anything about your accident or injuries on social media. The defendant and their insurance provider may try to use anything you post against you. For example, a post as simple as "Just got into an accident—my bad!" could be spun to mean that you were admitting fault for the accident. If you have suffered injuries that limit your mobility, a picture of you out on a hike or participating in other physical activities could be leveraged to diminish the extent of your injuries.
The time after an accident is confusing and overwhelming. It is best to consult a skilled Bronx personal injury attorney with any questions before you take any action that could affect your case. This includes any recorded or unofficial statements, phone calls, or in-person conversations with insurance companies, opposing counsel, or authorities. 
If the opposing party, their attorney, or their insurance company contacts you, speak with your attorney before giving any information. Remember that the other party is trying to reduce their liability for the accident. They may ask you for a verbal statement or agreement, or they may try to get you to sign a lowball settlement. Instead of fielding their questions, let our Bronx truck accident attorneys deal with them on your behalf. We are familiar with these tactics and can help you safely navigate the situation without compromising your legal right to compensation.
Bronx Truck Accident FAQs
Dealing with the aftermath of a truck accident is undoubtedly a stressful time. Here we answer some of the most frequently asked questions (FAQs) we receive from truck accident victims. For answers to your personal questions and to ease the stress associated with your accident and your injuries, connect with our Bronx truck accident lawyers for a free consultation today.
Q: What Is Considered a Commercial Truck?
The most straightforward description of a commercial truck is any large truck that is used to transport goods. The Federal Motor Carrier Safety Regulations define a commercial motor vehicle based on its weight rating or the number of passengers it transports.
A vehicle falls under federal regulations if it:
Has a gross vehicle weight rating or gross combination weight rating of 10,001 pounds or more;

Is used to transport more than 8 passengers for compensation or more than 15 passengers without compensation; or

Is used to transport hazardous material.
While the exact weight of the truck you have collided with may seem inconsequential, the official classification will subject the vehicle and its driver to rules and requirements in addition to the normal state regulations.
Q: Do Bronx Truck Drivers Need to Follow Any Special Regulations?
Vehicles that are defined as commercial motor vehicles under federal rules must comply with Federal Motor Carrier Safety Administration regulations.
These requirements include:
Limitations on a driver's hours of service, with a maximum of eleven hours driving after ten consecutive hours off duty for property-carrying drivers;

Restrictions on the use of mobile phones while driving and a prohibition against texting while driving;

Strict limitations on the consumption of alcohol before and during a driving shift; and

Requirements for routine maintenance and inspections of the vehicles.
All drivers, as well as their employers, are responsible for complying with all federal and state regulations for commercial motor vehicles.
Q: What Training Is Required for Bronx Truck Drivers?
Every commercial truck driver in New York must obtain a Commercial Driver's License (CDL). A driver must pass a test before a CDL is issued. The test will include (1) a pre-trip inspection which consists of an engine start, pre-cab inspection, and vehicle inspection; (2) a skills test; and (3) an on-road driving test that will assess driving maneuvers and general driving behavior.
Q: Are Bronx Truck Accidents More Dangerous Than Other Motor Vehicle Accidents?
Fatalities are more likely to occur when a commercial truck is involved in an accident. In a recent year, there were approximately 415,000 crashes involving large trucks in the United States. Of these accidents, 4,444 were fatal, meaning slightly more than 1 percent of truck accidents involved a fatality. For comparison, only a minuscule number of car accidents resulted in a fatality—34,247 out of 325,719,178. While large truck accidents may be less common, they are certainly more dangerous.
There are several reasons semi-trucks present such a deadly risk, and one main reason is their size and weight. When fully loaded, a semi-truck can weigh more than 80,000 pounds, exponentially more than a passenger vehicle that weighs about 3,000 pounds. This weight means that passenger vehicle occupants are more likely to suffer severe injuries or die when involved in an accident with a commercial truck.
Q: What Are the Most Common Causes of Accidents with Commercial Trucks in the Bronx?
The Federal Motor Carrier Safety Administration performed a large truck crash causation study that explores the most common causes of commercial truck accidents.
Truck drivers cause most accidents because of:
Falling asleep or otherwise becoming physically impaired.

Inattentiveness or failure to observe the situation adequately for any reason.

Bad driver decisions such as speeding or following too closely.

Poor driver performance, including overcompensation in steering or poor directional control.
Accidents are also caused by factors not associated with the driver, including vehicle problems (such as brake or tire problems), roadway problems, weather hazards, and shifting of cargo.
Consistent with this national study, the following factors are most commonly the cause of accidents in the Bronx:
Driver inattention or distraction.

Failure to yield the right-of-way.

Following too closely.

Unsafe speed.

Passing too closely.

Driver inexperience.

Traffic signal disregarded.
Q: What Is a Truck Jackknife, and What Causes It?
A truck jackknifes when the cab and trailer create an acute angle, resulting in an L or V shape. Jackknifing happens when the cab wheels or trailer wheels lose traction. Slamming on brakes and causing the axles to lock, driving too fast to allow for adequate response time to hazards, curvy roads, slippery roads, empty trailers, and improperly secured cargo can all cause the loss of traction.
A truck jackknife often causes serious injuries to other drivers on the road who either crash into the truck or another vehicle when trying to avoid the truck.
Q: How Long Will It Take to Receive Compensation After a Bronx Trucking Accident?
The timeline for recovering from the defendant will depend on whether you accept a settlement offer or pursue the case through a jury trial. You will need to work with your attorney to establish a strategy based on the strength of your case.
A settlement can put money back in your hands more quickly and provide a certain reliable result. But, in accepting a settlement, you may not secure the full amount of your damages. Taking the case to trial is a much longer and riskier process. After filing a lawsuit, both parties will have an opportunity to collect evidence from the other party in a process called discovery.
There will also be competing motions filed on behalf of both parties, determining things like which evidence can be admitted at trial. Once the scheduled trial date arrives, the trial can take anywhere from days to weeks, depending on the complexity and number of witnesses.
The best strategy is unique to the goals of each client and the facts of the case. Our team has experience in helping clients develop a strategy that makes the most sense for them. Contact us today to get started on your case.
Q: Should I Accept a Settlement Offer from the Defendant or the Insurance Company?
Motor vehicle accident claims commonly settle before trial. It's crucial to analyze any settlement offer before accepting it. It can be tempting to accept an early offer to resolve the matter and receive a quick payment. Unfortunately, early settlement offers may be for much less than your case is worth. Work with your lawyer to assess whether the settlement offer is acceptable based on the extent of your injuries and the strength of your case.
Remember that the opposing party and their insurance company will attempt to reduce their own liability for your losses. If you accept a settlement before your attorney has the chance to evaluate your claim, you may end up paying for your injuries in the long run. Instead, work closely with a Bronx injury attorney with extensive experience handling truck accidents. They will review the settlement offer and help you advocate for a fair settlement amount for your losses.
Q: How Long Does My Bronx Truck Accident Attorney Have to File an Accident Lawsuit?
According to New York law, specifically N.Y. Civ. Prac. L.& R. §214, there is a limit on the amount of time you have to file a lawsuit after a truck accident. In New York, the statute of limitations is three years from the date of the accident. While this might seem like plenty of time to gather evidence and file your lawsuit, time will pass quickly. This is especially true since you are unlikely to begin considering legal action until you have had time to assess your injuries.
Your attorney will also need time to build your claim and negotiate with the opposing party. While most injury claims are settled out of court, you will need to file suit within the designated timeframe if a settlement is not reached. 
To ensure that you have plenty of time to negotiate a settlement and file suit, contact the Bronx accident injury attorneys at Dolman Law Group as soon as possible after the accident. We can determine the value of your claim, compile evidence, obtain witness statements, and seek expert opinions to build a strong case on your behalf while meeting all applicable deadlines.
Team Up With a Bronx Truck Accident Lawyer at Dolman Law Group to Regain Peace of Mind
The legal team at Dolman Law Group has successfully resolved complex catastrophic truck accident injury cases in and out of the courtroom. Our award-winning trial attorneys are dedicated legal advocates for our injured clients. If you or a loved one was injured in a truck accident in or around the Bronx, contact a Bronx truck accident lawyer at our law firm for a free consultation. Call us today at (718) 550-3471 or complete our simple online form.
---
Bronx Office Location
3250 Westchester Ave, suite 200A/B
Bronx, NY 10461
(718) 550-3471
Client Testimonial
"AMAZING and understanding attorneys! Did great on my case and I highly recommend Dolman Law Group Accident Injury Lawyers, PA for anyone that has been injured in an accident!"
Rating: 5/5 ⭐⭐⭐⭐⭐
Koralis R.
Jan 2020
Read more reviews on Google!