The Centers for Disease Control and Prevention (CDC) found that one in four girls and one in 13 boys have suffered child abuse in the United States. A Bronx child sexual abuse lawyer can help you hold the responsible parties accountable. A lawyer can help you identify if you can file a civil lawsuit or criminal charges against the perpetrator.
Sex abuse cases are often complicated due to the fact that most perpetrators are people who the family or child trust. This makes it hard to uncover any evidence proving the abuse occurred. A Bronx sexual abuse lawyer can investigate the claims of abuse and help you gather evidence against the perpetrator.
Parties Who May Be Guilty of Sexual Abuse
The people who are often perpetrators of sexual abuse and assault are individuals the child trusts. Some of the parties who may be guilty of sexual abuse are:
Religious leaders such as priests

Foster parents

Close neighbors and friends

Teachers, coaches, and authority figures at school
Sexual abuse manifests itself as unwanted sexual contact by the perpetrator with the child. The abuse may not involve actual sex. For instance, exposure to child pornography, voyeurism, or forcing the child to engage in unwanted sexual acts all amount to sexual abuse.
A child does not have the authority to consent to sex. Thus, if a victim agreed to engage in sex or do sexual favors for the perpetrator, which still amounts to sexual abuse. If you are unsure if what the child has experienced is sexual abuse, you can work with a Bronx child sexual abuse lawyer.
Perpetrators of sexual abuse are subject to criminal and civil charges or both. The perpetrators of sexual abuse often get acquitted of criminal charges due to the higher burden of proof placed on the plaintiff. But this does not mean you cannot file a civil lawsuit against the responsible party or parties.
The burden of proof in a civil lawsuit is less stringent. This makes it easier for you to recover damages from the perpetrator or the party that facilitated the abuse.
Compensation You May Receive for Suffering Sexual Abuse
If you are unable to file criminal charges, you can still recover monetary damages. The monetary compensation will address the economic or non-economic damages you have suffered. The money will not make up for the pain you or your family has endured.
But it will help you move forward with life and find closure in knowing that someone acknowledged that you suffered abuse. The factors that will affect the amount of compensation you receive are:
The medical expenses you incurred

Cost of therapy and counseling

Pain and suffering

Loss of enjoyment of life

Expenses related to the abuse
A Bronx child sexual abuse lawyer can help you identify which parties you can recover maximum damages from. For instance, you can sue the institution rather than the individual perpetrator to improve your chances of recovering a higher figure. A lawyer can also help you get compensated from the New York State Office of Victim Services.
Steps to Take After Learning a Child Has Suffered Sexual Abuse
The first step you should take if you suspect or confirm that a child has suffered sexual abuse is to take them to a hospital. This is one of the most critical steps because a physician can conduct tests to determine if there was any sexual contact between the perpetrator and the child.
A physician can also collect DNA evidence that can later help identify the perpetrator of the abuse. The second step you should take is to contact the appropriate authorities. You should also contact a Bronx child sexual abuse attorney as soon as possible. A lawyer can help you through the terrible ordeal.
A Bronx personal injury lawyer will also help you gather evidence against the perpetrator of the abuse. Many sexual abuse cases do not get criminally prosecuted due to a lack of sufficient evidence. A lawyer can help you gather evidence of abuse such as:
Previous complaints of abuse

Witness statements

Medical records of the abused child

Proof that the perpetrator's employer had knowledge of their conduct
A sexual abuse lawyer has more knowledge and resources available to facilitate a thorough investigation into cases of abuse. A lawyer will also help the child get support from professional psychologists and child counselors with experience in sexual abuse cases.
A child sexual abuse lawyer can get you in touch with the numerous organizations that can help your child and family. You will need all the support you can get for your child and to initiate the legal process to hold the perpetrators accountable.
The Recently Amended New York Child Victims Act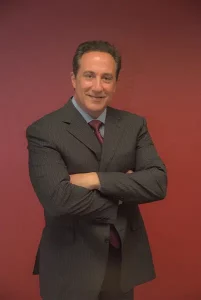 The state of New York passed the Child Victims Act in 2019. It is a recent amendment that many families may not know exists and thus cannot use it to get justice.
For instance, the act has increased the statute of limitations for filing criminal charges against perpetrators by five years for victims who became adults. The statute of limitations now begins to run when the victim turns 23 until 28. The statute of limitations for a civil lawsuit for sexual offenses against a child also increased. Now you can file a lawsuit for sexual offenses until you have reached 55 years of age.
Call the Office of a Child Sexual Abuse Lawyer Today
Sexual abuse cases are like cancer, doing nothing means that the situation gets worse and the perpetrator is likely to harm more children. Contact a Bronx child sexual abuse lawyer who can help you fight for justice through criminal and civil charges.
Call Dolman Law Group today and get a free consultation.
Bronx Office Location
3250 Westchester Ave, suite 200A/B
Bronx, NY 10461
(718) 550-3471