From State Route 13 to the Coastal Run, the Jacksonville region offers plenty of amazing routes for motorcyclists to use to enjoy the open air and the ample year-round sunshine that the state provides. Motorcycles are also a common source of transportation to commuters wishing to move through traffic congestion easier. Unfortunately, motorcyclists face many hazards when riding that can injure or kill them.
If a motorcycle accident injured you, the Jacksonville motorcycle accident lawyers at Dolman Law Group Accident Injury Lawyers, PA, can help. You have as much right to use the roadway as any other traveler does, and if someone else's careless or reckless actions injured you, you deserve compensation for the expenses and impacts of your injury.
We are pleased with the case results we have obtained for our clients, including:
A $1.4 million settlement for a client who suffered injuries as a result of a motorcycle accident.

A $1 million settlement for a client who sustained a traumatic brain injury in a motorcycle accident.

A $320,000 verdict for a client who had to undergo cervical spine fusion surgery after a motorcycle accident.
While we guarantee no results, contact Dolman Law Group Accident Injury Lawyers, PA, today to see what we can do for you.
The Dangers Motorcyclists Face
Jacksonville hosts around 120 million visitors a year. Drawing such a large crowd of tourists to the area is helpful for the economy, but it generally results in severely congested streets and risks presented by people who are driving on unfamiliar roads. Traffic congestion is both difficult and dangerous for motorcycles, as they lack the stability or maneuverability of four-wheeled vehicles.
Other hazards that motorcyclists face on Jacksonville roadways include:
A lack of visibility. Motorcycles have a much slimmer frame and fewer headlights than other types of vehicles. This makes them harder to see, particularly at night. Additionally, motorcyclists risk accidents caused by inattentional blindness. Inattentional blindness refers to how the brain prioritizes information, focusing on the largest objects or those that are more likely to pose the biggest hazards. This means that the driver who says that he or she didn't even see the motorcycle was likely telling the truth—to some extent. Inattentional blindness, however, is not a defense that will allow a driver to skirt liability in a motorcycle accident.

Speeding drivers. Speeding is a cause of about one-quarter of all fatal accidents on U.S. roadways, including those that involve motorcycles. Speeding drivers are dangerous to motorcyclists because they make it impossible to judge a safe gap in traffic in which to pull out into a travel lane. Speeding also gives the driver less time to perceive a hazard such as a motorcyclist and to respond by depressing the brakes. It causes the vehicle to require a greater distance to safely stop the vehicle and it increases crash severity.

Distracted drivers. Jacksonville contains many distractions. From bright and enticing storefronts and billboards to pedestrians crossing roadways both in and out of crosswalks, plenty of things can draw a driver's eyes from the road, keeping their hands from the wheel, or keeping their mind from safe driving. Many motorcyclists have incurred serious injuries in Jacksonville as a result of distracted drivers.

Left turns. Left-turn accidents are among the biggest dangers that motorcyclists face. They usually occur when the left-turning driver attempts to turn on a green light that does not feature the green arrow. In this situation, the driver must judge the gap in traffic to determine if there is enough space to complete the turn. However, because of distraction, inattentional blindness, or even an obstructed view, the driver fails to notice the oncoming motorcycle and turns into its path.

Dooring. Dooring occurs when an occupant of a parked vehicle opens their door into an approaching motorcyclist.
Common Injuries Incurred in Jacksonville Motorcycle Accidents
When you hear about motorcycle accident injuries, you often either hear about traumatic brain injuries (TBIs) or road rash. In actuality, there is a reason why those two injuries are so frequently mentioned. TBI is the main cause of death in motorcycle accidents, while road rash is among the injuries most commonly suffered.
A TBI refers to brain damage caused by a blow to the head or body, such as what an unhelmeted rider would experience if they struck their head against the pavement, the other vehicle, or another object at the accident scene.
The brain controls all of the body's functions and involuntary responses yet cannot heal after injury. This means that TBIs commonly result in permanent deficits, such as an inability to control one's emotions or behaviors, loss of memory, difficulty speaking or understanding spoken language, and difficulty with balanced, coordinated movement.
Road rash, also known as friction burns, is an abrasion that occurs when the motorcyclist's skin makes contact with a rough surface such as the roadway. While this injury may heal well, carries a risk of dangerous infections. There is also a risk that the skin will heal tightly in the injured area, resulting in a loss of mobility in an impacted joint.
Other injuries commonly suffered in motorcycle accidents include:
Spinal cord injuries, which often cause a loss of sensation or function below the injury site. This is known as paralysis. Damage to the cervical (neck) region of the body will often paralyze the shoulders, arms, chest, torso, hips, pelvis, legs, and feet. This is known as tetraplegia or quadriplegia. For those who suffer damage to a lower portion of the spinal cord, paralysis often occurs only in the lower extremities. This is known as paraplegia.

Broken bones, which are particularly common in the lower extremities from getting trapped between the motorcycle and the roadway or the motorcycle and another vehicle.

Soft tissue injuries, including damage to the muscles, tendons, or ligaments. Injuries to the internal soft tissues of the knee are among the most common, as the knee can bend or twist wrong during the accident.

Internal injuries resulting from the motorcyclist's body striking the vehicle, roadway, or other obstacles. A common internal injury suffered in motorcycle accidents is a pneumothorax, a collapsed lung from a broken rib puncturing the lung.

Amputated limbs. Traumatic limb amputations may occur in the accident when a sharp or rough object tears or shearing the limb from the body. For some individuals, the limb remains intact but surgeons must later remove it because the damage is too extensive to repair.

Damage to the discs or vertebrae of the spine in the back or neck, which often results in loss of mobility and chronic pain. Surgical repairs to the discs and vertebrae can often provide more stability for the injury, but often fail to address chronic pain.
Seeking Compensation for Your Injuries After a Jacksonville Motorcycle Accident
Motorcycle crashes have accounted for between 2.1 and 4 percent of all traffic-related fatalities in Florida for the past 20 years. However, recent years have produced some instability in those numbers. For example, in one recent year, motorcyclists accounted for more than 15 percent of the fatalities on Florida's roadways. Beyond the fatalities, however, many individuals suffer serious injuries in motorcycle accidents in Jacksonville each year.
If you have suffered injuries because of a motorcycle accident that another roadway user's negligence caused, you could seek compensation for the expenses and impacts of your injury. You generally must file a motorcycle accident lawsuit within four years of the accident.
Proving Liability
To prove that someone else was liable for your motorcycle accident, you must prove: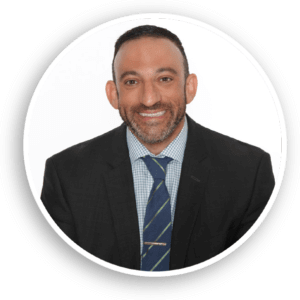 Motorcycle accident claimants in Florida can seek to recover damages that may include:
The at-fault party owed you a duty of care. The term "duty of care" refers to the actions a reasonable person takes in a given set of circumstances to protect the safety and property of others. For example, a driver owes a duty of care to operate their motor vehicle safely and legally.

There was a breach in the duty of care. This refers to what the at-fault party did that violated the duty of care. If a speeding driver, for example, caused your accident, speeding would breach the duty of care, as it is not safe or legal.

The breach in the duty of care resulted in an accident that injured you. Your injury caused you to suffer expenses and impacts.
Recovering Damages
In legal matters, "recovering damages" refers to payment in compensation for harm.
Motorcycle accident claimants in Florida can seek to recover damages that may include:
Medical expenses, such as the cost of emergency treatment, ambulance transport, hospitalization, diagnostic testing, surgical and physician services, prescription medication, physical therapy and rehabilitation, and the provision of prosthetic limbs, a wheelchair, or crutches.

Lost wages, if your injury prevented you from working or you had to miss work to attend an injury-related medical appointment.

Loss of future earning capacity, if your injury results in permanent disabilities and you are no longer able to earn in the same capacity as you were before the accident.

Property damage you sustained in the accident, such as the cost of repairing or replacing your motorcycle or gear.

Physical pain and suffering.

Emotional distress.

Loss of the enjoyment of life, if your injury prevents you from enjoying activities that are important to you.

Loss of consortium, which is a damage collected on behalf of an injured person's spouse for the loss of physical intimacy and companionship that accompanies serious injuries.
Florida Motorcycle Accident Statute of Limitations
If you want to do everything possible to maximize your motorcycle accident injury settlement, you need to take action before the statute of limitations expires. Under Florida Statute § 95.11, motorcycle accident victims will generally have up to four years following the accident to get their claims filed before the statute of limitations runs out.
However, the exact date in which the statute of limitations expires can vary widely depending on the date the accident occurred, when you were diagnosed with injuries relating to the accident, and other factors. If your motorcycle accident claim is not filed before the statute of limitations runs out, you will no longer be able to recover compensation through the Florida civil court system.
For this reason, you need to retain an experienced motorcycle accident attorney who will not let the statute of limitations have an adverse impact on the outcome of your case.
What Happens When You Share Liability for Your Accident?
Many motorcycle accident victims in Florida are hesitant about contacting an attorney. This is because they believe sharing fault for their injuries will prohibit them from recovering compensation for their damages.
However, Florida is one of the most victim-friendly states regarding motorcycle accidents and personal injury claims. Under Florida Statute § 768.81, the state follows a pure comparative negligence system. Here, you can share liability for causing the accident and still recover compensation for your damages. The amount of compensation you can collect will be reduced based on your percentage of fault. Here's an example:
Bob was not wearing his motorcycle helmet when he was struck by a drunk driver. In court, the defense argued that Bob shared fault for his injuries since he failed to wear his motorcycle helmet. The judge agreed and found Bob 15% at fault for his injuries. The jury awarded Bob $100,000. But because Bob was 15% at fault for his injuries, his injury settlement was subsequently reduced by 15%, leaving him with an $85,000 motorcycle accident settlement.
Although the state does not bar you from recovering compensation when you share fault, being partially liable for your injuries will have an impact on the amount of compensation you can be awarded. To protect your injury settlement and ensure you are maximizing your award, make sure to have a powerful legal advocate fighting for your rights.
How to Know When You Have Grounds for a Motorcycle Accident Claim
If you are still unsure whether you should reach out to a motorcycle accident lawyer in Jacksonville for help, consider how your life has been affected by your injuries. When someone else is responsible for the injuries you sustained, why should you be stuck covering the costs? The answer is you shouldn't be.
Discussing the details of your case with a motorcycle accident attorney is free. You can find out more about what legal options may be available to you when you reach out to a motorcycle accident lawyer in Jacksonville for help.
Injured in a Jacksonville Motorcycle Accident? Dolman Law Group Accident Injury Lawyers, PA Can Help
If a motorcycle accident injured you, we understand the judgment you may feel from others who do not understand or appreciate the beauty and adventure that comes from taking in the sites around Jacksonville on the back of a motorcycle.
We can fight alongside you for your right to compensation for your injuries. Let us begin exploring your legal options through a free case evaluation. Contact the Jacksonville personal injury lawyers from Dolman Law Group online or by calling (904) 441-6903.
Jacksonville Office
12574 Flagler Center Blvd.;
Suite 101
Jacksonville, FL 32258
Phone: (904) 441-6903