Almost everyone has experienced a tumble at some point. Fortunately, most are minor events, perhaps resulting in bruises. But don't confuse such falls with the accidents the law calls slip and fall accidents.
Slip and fall accidents involve more serious consequences. Slip and fall accidents can occur at home, at work, at shopping malls, restaurants, grocery stores, and other places in Jacksonville.
The other feature of a slip and fall accident is that it is due to someone else's wrongdoing, rather than the faller's inadvertence. In most Jacksonville slip and fall cases, the at-fault party is a property owner. Jacksonville property owners have a legal obligation to maintain a safe environment for visitors and to warn of any hazards that might cause slips or falls.
When negligent property owners fail to keep their visitors safe from slip and fall hazards, they should pay for damages when someone falls and suffers injuries on their property.
Slip and fall accidents can cause severe and even life-threatening injuries that lead to long-term difficulties for victims and their families. Financial struggles and emotional stress compound the physical pain of injury and healing. In the worst situations, households who lose income and face massive medical bills have to file bankruptcy, face foreclosure, rack up credit card debt, and face other stressful financial consequences.
If you sustained slip and fall accident injuries because a negligent Jacksonville property owner failed to keep their property safe or to warn you of the hazard that caused you to fall, you have the right under Florida law to pursue compensation. The experienced Jacksonville slip and fall attorneys of Dolman Law Group Accident Injury Lawyers, PA, understand the challenges you face and can help. Contact us today online or call us for a free case evaluation to discuss your slip and fall accident, your injuries and impacts, and the best course of action to recover for losses related to your injuries.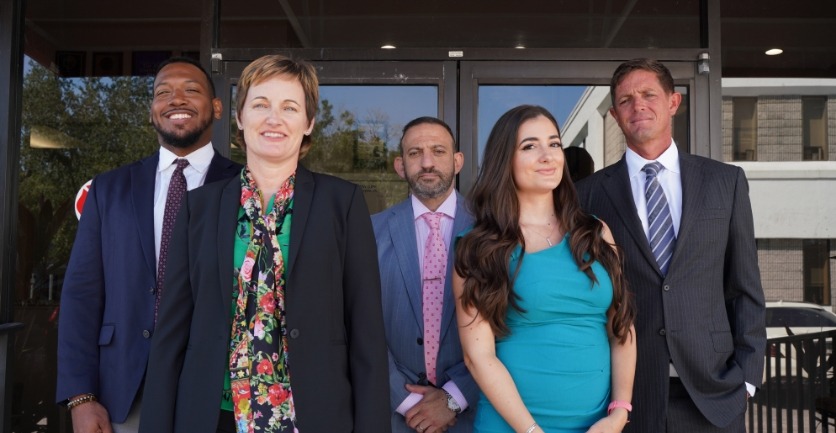 Dolman Law Group Accident Injury Lawyers, PA Has the Knowledge and Resources to Help in Your Jacksonville Slip and Fall Accident Case
The skilled Jacksonville personal injury lawyers at Dolman Law Group Accident Injury Lawyers, PA have spent decades fighting for those injured in accidents and left desperate figuring out how to move on, including slip and fall accident victims. Our firm has been able to help these clients by negotiating settlement agreements and taking the fight for fair compensation to court when necessary.
Dolman Law Group Accident Injury Lawyers, PA's dedication to client service and seeking justice has enabled the firm to recover tens of millions of dollars in compensation from insurance settlements and court awards. While our firm cannot guarantee a specific outcome in your Jacksonville slip and fall accident claim, particularly because each case has unique underlying facts that determine potential value, we have the resources and knowledge to diligently pursue the maximum compensation, commensurate with your expenses and needs after the accident.
Causes of Slip and Fall Accidents
Slip and fall accidents in Jacksonville can occur for many reasons. But, generally speaking, these accidents are the result of some kind of negligence of a property owner or a person in control of a property. Jacksonville property owners, managers, supervisors, homeowners, and others responsible for maintaining the property are negligent when they do not maintain a safe environment for visitors.
Examples of acts and omissions that commonly lead to dangerous slip and fall accidents include:
Failure to repair loose carpeting, broken tiles, rotted hardwood planks, and other worn floor coverings
Failure to tighten and inspect handrails on stairs
Failure to replace rotted steps
Failure to clear trash or debris in driveways, parking lots, and storefronts
Failure to mark slippery areas after using wet products or spilling wet products, such as water, floor cleaners, oil, food, and other liquids
Failure to mark hazardous areas after dry product use or spillage of powders, granules, sand, dirt, and powders
Failure to repair cracked or uneven sidewalks, boardwalks, and other walkways
Statute of Limitations in Jacksonville Slip and Fall Accidents.
Under Florida law, a victim of negligence in Jacksonville—including slip and fall accident victims—generally has four years from the date of injury to bring a lawsuit against responsible parties. While this may sound like a long time, you should consult with a lawyer as soon after your accident as possible.
The longer you wait, the more difficult it is to support your claim. For instance, if you are relying substantially on witnesses to corroborate your story of how a fall happened, such witnesses can become unavailable, or their memories of an incident begin to fade.
If you miss filing your lawsuit before the statute of limitations runs, you generally lose your right to recover compensation. The law does allow for some rare exceptions. For example, if the property owner fled the state to avoid a lawsuit or if you were incapacitated because of your injuries, you might have an extended limit. The best choice is to consult with a Jacksonville slip and fall attorney who can review your case, determine specifically how long you have to file, and ensure your claim is timely handled.
Determining Legal Liability After a Jacksonville Slip and Fall Accident
To recover compensation related to a Jacksonville slip and fall accident, you must gather enough evidence to be able to show that the property owner or controller is liable—i.e. legally responsible—for the accident occurring and thus for your injuries. Just because you were injured on someone else's property does not automatically mean the property owner was negligent. Getting the evidence necessary to establish liability can be a difficult matter.
Establishing liability to recover a settlement or court award of damages in a Jacksonville slip and fall accident case requires proving the following elements of negligence:
Duty of care. The defendant owns or manages the property where you sustained your slip and fall accident injuries, establishing a duty of care towards those who are legally present on the property.
Breach of duty. The defendant breached their duty of care with some negligent act or omission related to maintaining safe premises. For example, the defendant knew about broken tiles in the entryway but did not fix them or warn you about them.
Causation. Your injuries were a direct result of the property owner's failure to fix the broken tiles. Had it not been for the fact that the owner did not fix the broken tiles, you would not have fallen and suffered injuries.
Harm. You suffered harm as a direct result of the defendant's negligence. In addition to the physical harm, you suffered the financial consequences of medical bills, missing work, and other impacts you are claiming compensation for, due to the accident.
If you can prove these elements, you can hold a property owner liable for compensation.
Some factors that come into play in determining the strength of your case include:
The likelihood another person would have slipped and fallen in the same situation
Whether the property owner knew of the hazard that led to the fall or should have known about it
The extent to which fixing or removing the hazard was feasible, and what, if any, other measures a property owner took to try to neutralize the hazard by other means (e.g. warning signs)
The level of control the property owner has over the hazard that led to the accident
Injuries Resulting from Jacksonville Slip and Fall Accidents
Slip and fall accidents can lead to broken bones, cuts, scrapes, and various other injuries. However, brain, neck, and back injuries are usually the most severe injuries that slip and fall accident victims suffer. This is especially true when someone slips and falls down steps or falls from some other height.
Traumatic Brain Injuries
It is common for those who suffer a fall to hit their heads on the ground, especially if they fall backward. The impact of the head hitting the ground may lead to major head traumas, including skull fractures and bleeding on the brain.
Severe concussions and other types of traumatic brain injuries (TBIs) can cause permanent damage, leaving slip and fall accident victims to face lifelong struggles, even with the simplest tasks. Depending on the location of the injury in the brain, TBI victims might have challenges with cognitive functions, such as logical reasoning and memory, motor functions, communication, and senses. Some TBI victims also struggle with anxiety, depression, increased aggression, and social inappropriateness.
Neck Injuries
Depending on the angle of impact on a fall, a victim might also suffer severe neck injuries. Victims of slip and fall accidents might only suffer a sprain or strain in the soft tissues of their neck; however, victims could suffer more severe neck injuries, such as ligament, tendon, or muscle tears. Serious tears might require surgery.
Slip and fall accident victims can also fracture the vertebrae in their neck or cause damage to the discs between the vertebrae. Sometimes rest and physical therapy can lead to a full recovery in these cases. Severe breaks and slipped discs often require corrective surgery. Even after surgery, those who suffer severe neck injuries sometimes face lifelong recurring headaches, migraines, and pain in their neck and shoulder area.
Back Injuries
Back injuries can be particularly painful injuries in slip and fall accidents. Victims might suffer fractured vertebrae or bulged or slipped discs. Finding comfort and relief from pain is difficult when sitting, standing, or lying down. Anytime someone suffers more than a sprain or strain in their back, surgery is likely to be on the table. Many try to manage the pain without surgery with cortisone shots or prescription painkillers. Eventually, shots do not help, and painkillers are highly addictive, making them insufficient remedies. Doctors sometimes recommend surgery to fuse vertebrae, implant a pain management device, or insert some type of corrective hardware. Many back injuries leave victims coping with some level of discomfort for the rest of their lives.
Seeking Compensation for Jacksonville Slip and Fall Accident Injuries
If a negligent Jacksonville property owner failed to maintain a safe premises and injured you, you could receive compensation for your injuries and losses. Compensation in slip and fall accidents may include economic and non-economic damages.
Economic damages include things that are quantifiable by adding up receipts, bills, and estimates, including:
Medical expenses, such as ambulance service, emergency room treatment, hospitalization, surgery, X-rays, lab tests, prescription medication, follow-up doctor visits, and transportation costs to and from doctor visits
Estimated future medical expenses when a slip and fall accident causes permanent injuries that require continued treatment or ongoing care
Rehabilitation costs, including physical therapy, occupational therapy, speech therapy, or other treatment that helps slip and fall accident victims deal with the impact of their injuries
Lost wages from missing work because of injuries, hospitalization, and healing
Estimated future lost wages and benefits when slip and fall accidents cause permanent injuries that prevent people from returning to work or seeking employment in the future
Non-economic damages refer to less readily quantifiable impacts on a victim's life.
They are more difficult to place a value on; lawyers use past cases, insurance policy limits, and various other methods to determine the value of non-economic damages.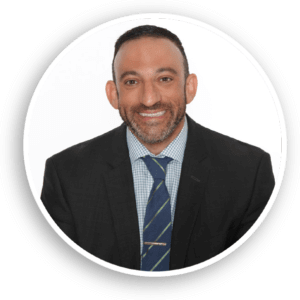 They include:
Physical pain and suffering
Emotional distress
Diminished quality of life
Loss of consortium
Scarring and disfigurement, however, this is not common in slip and fall claims
Slip and fall accident victims might also receive punitive damages if the property owner intentionally made them fall or acted recklessly. However, courts reserve awarding punitive damages for rare cases. Your Jacksonville slip and fall attorney can evaluate your claim and advise you on whether you should ask for punitive damages.
Get the Legal Help You Need from a Skilled Jacksonville Slip and Fall Lawyer
If you sustained slip and fall accident injuries because of a negligent Jacksonville property owner, you should not have to suffer the financial consequences of your injuries on top of the pain.
Contact the skilled Jacksonville slip and fall accident attorneys at Dolman Law Group Accident Injury Lawyers, PA, online or call (904) 441-6903 for a free consultation to discuss your slip and fall accident, your injuries, and how we can help you get the compensation you deserve.
---
Jacksonville Office
12574 Flagler Center Blvd.;
Suite 101
Jacksonville, FL 32258
Phone: (904) 441-6903