When it comes to ample amounts of sunshine and the number of days you can choose to walk as your primary mode of transportation, Florida ranks as one of the best states in the nation for pedestrians. However, when it comes to cities with narrow, aging roadways, missing sidewalks, and dangerous proximity between pedestrians and motor vehicle traffic, Florida ranks as the worst state for pedestrians, with six cities—including Jacksonville—regularly making the list for the most dangerous cities in which to walk.
Jacksonville rounded out the top ten most dangerous cities for pedestrians this year, at number ten, with 462 pedestrian deaths occurring on the city's streets in the past decade. The annual study, Dangerous by Design, notes that—while Florida recognized the issues leading to pedestrian deaths and submitted a plan to address those issues several years ago—the state failed to uphold its commitment and make the changes required to improve pedestrian safety.
Portrait of a Jacksonville Pedestrian
A pedestrian sustains an injury every 84 minutes in this country, and pedestrian accidents account for about 17 percent of all traffic fatalities in the U.S. When you think of pedestrians in Jacksonville, what do you imagine? Children walking to school? Tourists taking in the sights of Jacksonville's downtown? Based on statistics, the average pedestrian in Jacksonville who suffers an injury or dies in an accident may not fit the mold that you expected.
Consider the following facts:
Most victims have already reached adulthood. The average age of a pedestrian killed in an accident is now 48 years old. The demographic groups with the most pedestrian fatalities include individuals 50 and over, with those over 75 at the most significant risk.

Males constitute the most common victims. For example, more than two-thirds of the individuals killed in fatal pedestrian accidents are men.

Black men suffer injuries more frequently than white men. For example, black pedestrians are 50 percent more likely to die in a pedestrian accident than white pedestrians.

Alcohol plays a role in nearly half of all pedestrian accidents.

Most victims come from the lower socioeconomic brackets. For example, individuals earning less than $41,000 a year face a higher chance of sustaining injuries in pedestrian accidents, likely due to the lack of motorized transportation and the tendency of lower-income neighborhoods to have high traffic.

Most victims sustain injuries while crossing outside of an intersection at night. Most fatal pedestrian accidents occur in hours of darkness and poorly lit, non-intersection areas of the roadway, where drivers may not see people crossing the roadway or expect pedestrians to cross.

Most accidents occur in busy areas. For example, urban areas serve as the site of about eight out of every ten pedestrian accidents, generally because of more traffic and more opportunity for collisions.
We should note that, despite the notable trends in pedestrian accidents listed above, people of all ages, races, and walks of life suffer injuries and die in pedestrian accidents. Therefore, drivers have a responsibility to watch out for pedestrians on any road, regardless of the pedestrian's characteristics.
What Causes Pedestrian Accidents?
Like most motor vehicle crashes, accidents involving pedestrians almost always result from human error. Because traffic laws are structured to give drivers a significant obligation to protect pedestrians, the human error in these collisions often falls on the motorist or, at the very least, is shared between the driver and the pedestrian.
Careless or reckless driving behaviors can result in a pedestrian accident, including:
Speeding

: Speeding drivers pose several hazards for pedestrians. Higher speeds reduce the time the driver has to perceive a hazard, such as a pedestrian crossing, and respond by braking and increasing the distance needed to stop. Additionally, speeding makes it difficult for pedestrians crossing an unmarked intersection to determine if they have enough of a gap in traffic to cross safely. Finally, an increase in speed also increases the force of the collision, resulting in more severe injuries that pose a higher risk of fatality.

Distracted driving

: Distracted drivers constitute another significant danger for pedestrians. Driving distractions include anything that causes drivers to take their hands from the wheel, shift their eyes from watching the roadway, or pull their concentration from the task of driving safely. Texting and other cell phone use pose a concern to transportation experts, as this activity presents all three types of driving distractions. For example, the time it takes a driver traveling at roadway speed to respond to a text, they will have traveled the length of a football field without adequately attending to the roadway. As a result, more than 2,800 people die, more than 400,000 sustain injuries each year in the U.S. from distracted driving and about

20 percent of those fatalities involve pedestrians or bicyclists

.

Alcohol impairment

: As previously mentioned, nearly half of all pedestrian accidents involve alcohol. Alcohol impairment degrades drivers' abilities to operate their motor vehicles safely and protect pedestrians and other roadway users. Some of those deficits include the inability to track moving targets (which may prove necessary to detect pedestrians crossing the road) and difficulty controlling one's speed and braking and exercising good judgment.

Inattentional blindness

: Inattentional blindness occurs commonly and constitutes one of the primary reasons that so many drivers point to after being involved in a pedestrian accident for why they didn't see the person before the collision. This doesn't mean physical blindness, but how the brain prioritizes the information in a highly stimulating environment, such as a busy roadway, as a matter of self-protection. The brain will focus on the details that present the most danger—in a traffic scenario, which would likely be tractor-trailers or other large or fast-moving vehicles—while letting go of smaller details that don't present an obvious risk of harm, such as pedestrians.

Failure to yield

: Drivers who don't understand basic pedestrian traffic laws or choose to ignore them by failing to stop at marked crosswalks, fail to yield the right-of-way at appropriate times in unmarked intersections, or fail to stop when a school bus has extended its stop arm, risk injuring or killing pedestrians.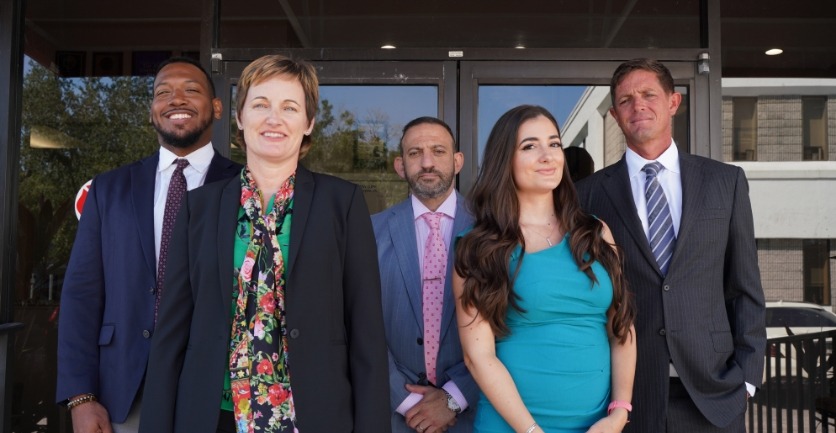 Injuries That Result From Jacksonville Pedestrian Accidents
When a motor vehicle strikes someone on foot, it is almost impossible for the pedestrian to avoid some type of injury. This is true regardless of the size of the car or other factors. Pedestrians have no protection from the impact of a vehicle and are often knocked to the ground, thrown onto the car's hood, or run over by the vehicle.
Still, injuries resulting from pedestrian accidents vary widely, both by type and severity, due to:
The size of the vehicle. The most severe injuries occur in the locations where the vehicle initially makes contact with the body. For example, in sedan-type vehicles, this contact may occur in the lower extremities for adults while being located in the hips or abdominal region for children. However, higher-profile vehicles, such as SUVs and pickup trucks, have a higher point of impact, striking the chest of most adults while hitting the head of a smaller person, such as a child. For these reasons, pedestrian accidents involving SUVs often result in fatal injuries.

Speed. The vehicle's speed at the time the collision takes place can also greatly influence the severity of injuries, as a higher speed will increase the force at which the vehicle and the person collide.
Some of the injuries commonly sustained in pedestrian accidents include:
Catastrophic injuries to the brain or spinal cord which can cause permanent disabilities because these two organs don't adequately heal from damage.

Lower extremity injuries, including broken legs, hips, or ankles, and damage to the muscles, tendons, and joints in the legs.

Broken bones

in the arms and wrists often result from the body's instinct to catch itself when falling with extended arms.

Internal injuries, such as damage to the liver, kidney, spleen, or lung and broken ribs, often cause or worsen internal damage.

Road rash is also known as a friction burn. Road rash involves an abrasion that results from contact between the skin and a rough surface, such as the roadway.
The Financial and Psychological Costs of Pedestrian Accident Injuries
It is notable that lasting injuries are not unusual when a person is hit by a car. For example, spinal cord damage could lead to paralysis or a traumatic brain injury that causes cognitive, communication, or movement impairments. In addition, road rash and lacerations can cause significant scarring that requires future surgeries.
Many pedestrians hurt in these collisions need treatment, care, and support for decades following their accident. Their medical bills continue. Many will never return to work, and some of those who do cannot go back to their previous career. All of these things must be considered when calculating the value of the pedestrian's accident claim. Our attorneys handle this process for our clients.
Pedestrians face a significant risk of acquiring a severe or permanent injury due to the complete lack of protection they have against a larger, faster-moving motor vehicle. This risk does not only involve potentially hundreds of thousands of dollars worth of medical expenses but also lost productivity at work, the loss of future earning capacity, and the psychological impacts of sustaining a severe injury. These psychological effects could include:
Physical pain and suffering

Mental anguish

Diminished quality of life

Loss of enjoyment of previous activities

Effects experienced by their spouse
Those who suffer catastrophic injuries involving the brain or the spine face a lifetime of complications. They may also need accommodations to assist with daily life, including a care provider, modifications for the home, such as roll-in showers or lowered countertops, shortened workdays and lighter job duties, and a paraprofessional and other assistance for education. The cost of these services is also included in the value of their claim.
How a Jacksonville Pedestrian Accident Lawyer Can Help You
If you sustained injuries in a pedestrian accident, you might feel overwhelmed. Injuries can result in significant stress, as can the notion of recovering compensation for the expenses and impacts of your injury. Speaking with a Jacksonville pedestrian accident lawyer may not take the pain out of your experience, but it can help you find a path forward.
A Jacksonville personal injury lawyer from Dolman Law Group Accident Injury Lawyers, PA, can provide you with experience and knowledge. While you have likely never experienced a pedestrian accident before, we have assisted hundreds of injured pedestrians and their family members through the personal injury claims process. We know what you need to prove to have a successful outcome in your case, and we know how much money the types of injuries you've suffered cost. To value your case, we can:
Use industry-standard calculation tools and our experience

Gather evidence to document financial effects

Work with experts to calculate future care expenses and wage losses

Obtain your medical records to prove your current and future needs
We know what evidence you need to prove liability for a pedestrian accident. We understand how to fight the tactics insurance companies use to avoid taking responsibility for injuries caused by insured parties. We investigate crash cases regularly. This includes:
Getting a copy of the crash report filed by police

Obtaining and analyzing medical records

Interviewing witnesses of the accident

Performing accident reconstruction

Surveying the crash scene

Enlisting the help of medical experts and economists

Preserving evidence held by the at-fault driver

Gathering evidence to prove the value of the victim's losses
This allows us to show that the motorist was careless or reckless and caused the crash. Then, if necessary, we can prove to their insurer—and the judge and jury—that they are legally responsible for what happened, and our client has a right to compensation.
Once we build a solid case for our client, we demand the at-fault driver's insurer offer an appropriate settlement based on our tabulation of their damages. If they refuse, we can sue the motorist and ask the jury to award a fair verdict and payout.
Big Firm Results, Small Firm Attitude
Dolman Law Group Accident Injury Lawyers, PA, has extensive resources and a network of experts in medicine and accident reconstruction to provide the big firm results you desire. However, while we are a big firm, we take pride in our personal attention and focus on detail, which sets us apart and helps us ensure that you do not have to fight for the compensation you need to cover the full costs of your injuries.
How Much does It Cost, Though?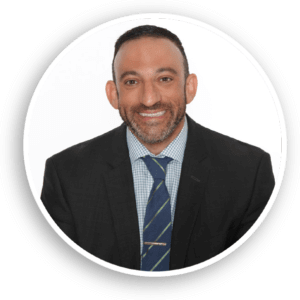 One of the questions we hear most frequently from those who need an attorney is: "How much will that cost?"
We believe everyone injured because of another person's negligence should be able to hire an attorney, but we also know that this type of accident often causes significant financial stress. Therefore, because we understand that individuals who seek to obtain compensation for the expenses of an injury may not always have extra money to hire someone to help, we offer:
A free case evaluation

: Unsure of whether you need to retain an attorney for your case? Want answers to the questions you have about your case? Want to learn more about our firm? A free case evaluation allows you to do that with no obligation.

A contingent fee

: This means we don't get paid for our services unless you have a successful outcome for your case. Under this fee structure, we do not have to wait for you to raise funds to begin our work. Instead, we can get started gathering evidence and building a strong case on your behalf immediately.
With offices across both Florida coasts, you can easily reach Dolman Law Group Accident Injury Lawyers, PA, at (904) 441-6903, or you can write to us using our online contact page.
---
Jacksonville Office
12574 Flagler Center Blvd.;
Suite 101
Jacksonville, FL 32258
Phone: (904) 441-6903
Client Testimonial
"AMAZING and understanding attorneys! Did great on my case and I highly recommend Dolman Law Group Accident Injury Lawyers, PA for anyone that has been injured in an accident!"
Rating: 5/5 ⭐⭐⭐⭐⭐
Koralis R.
Jan 2020
Read more reviews on Google!