If you suffer an injury as a construction worker, you must file a worker's compensation claim or lawsuit against the parties responsible to recover compensation for your losses. The options available to you after a workplace accident may prove complex and require the knowledge and experience of a Jacksonville construction accident attorney to guide you through the difficult process.
After a Construction Accident Injury, Contact Dolman Law Group Accident Injury Lawyers, PA
At Dolman Law Group Accident Injury Lawyers, PA, we understand the frustration after a workplace accident. You face consequences for your health and your finances after an injury at work. Our team of Jacksonville personal injury attorneys wants to help you recover the compensation you need to move ahead after a sudden construction accident that will leave you with medical bills, lost wages, and many uncertainties.
The Risk of a Construction Accident in Jacksonville
The construction industry is a demanding profession for workers, as it requires manual labor for long hours, day in and day out. Workers face a high risk of injuries due to the inherent nature of the physical labor they must endure, and work sites can also present risks to their health.
Jacksonville has many new construction projects all across the city; from new downtown high-rises and renovations to the construction of new communities and beach homes. Construction work remains in high demand, and while the different positions in and throughout a construction site can offer decent pay, this work also comes at a higher risk of injury.
In Florida alone, over 300 fatalities occur each year due to workplace injuries; shockingly, 30 percent of those deaths occur in construction-related accidents, amounting to over 90 deaths annually. The occupation of those that lose their lives in construction accidents can include construction trades workers, carpenters, construction laborers, and roofers.
Whether at the state or national level, the construction industry remains one of the most dangerous industries for worker safety. In fact, construction work has the most on-the-job fatalities year after year.
Dangerous Situations That Can Result in Serious Construction Accidents
Just a few minutes on a construction site will exemplify the challenges, difficulties, and potential dangers a worker can face while on the job. Construction worksites are loud, chaotic, and involve many moving parts that require everything to go right to avoid accidents and preventable injuries to workers.
Employers, contractors, and other parties that have a hand in the inner workings of a construction site have a duty to protect the workers, visitors, and others that may live, work, or travel near a construction site safe from potential hazards that can result in injuries.
Several common hazardous situations can result in injuries or death to workers on a construction site, such as:
Working on high floors or elevated platforms - Falls from heights constitute one of the most common causes of fatal injuries in a worksite. Whether a worker falls from atop scaffolding or other platforms, the distance from the ground while working at significant heights constitutes a deadly risk that workers face each day. Depending on the project, workers generally cannot avoid having to work at heights on a construction site, but certain safety measures can offer protection for workers.
Falling objects or materials - Working high off the ground can involve danger, but those that must work below also face a high risk of injury or death on a construction site for other reasons. Objects that fall from above can cause severe to fatal injuries to workers, inspecting or supervising below.
The use of heavy machinery - Heavy machinery poses risks to the operators of the machines and those nearby on a construction site. Oftentimes, workers on the ground must work in conjunction with machines that transport or elevate materials, such as cranes and other machines that complete large-scale functions and operations at the site.
Heavy lifting - Even with the help of machines and equipment, construction workers do a fair amount of lifting and moving of materials, tools, and other objects throughout their day to fulfill their work responsibilities. The lifting of heavy objects each day can result in overuse injuries, strains, and the development of chronic pain and conditions.
Transport of building materials or other cargo - Forklifts and large shipping trucks exist on every construction site for the shipment and moving of building materials and equipment. These trucks can prove difficult to navigate through these busy sites and can pose risks to the drivers as well as workers throughout.
Environmental dangers - The demolition work that often takes place during renovations or the teardown of older buildings can cause dangerous exposure to workers on-site for this work. Mold, asbestos, gas emissions, and other environmental dangers can risk the health of workers. For some, the symptoms and dangers may not appear for some time after initial exposure and can lead to cancer and other health conditions.
The presence of hazardous chemicals or substances - When a construction site requires the use of hazardous chemicals or substances on-site, workers face a risk of breathing in fumes or exposure to chemicals, which can lead to illness, poisoning, or death.
Electrocution - With new buildings and renovations comes the need to wire electricity through a building and worksite to power up tools and equipment. Exposed wires and other electrical work can expose workers to the potential dangers of electrocution.
Slips and trips - Debris, messy work sites, exposed building materials, and elements can make navigating a work site treacherous for workers and others that must walk through the area. Slips on slick surfaces due to spills or weather conditions, or trips due to objects on or near the floor, can result in serious injuries to the workforce.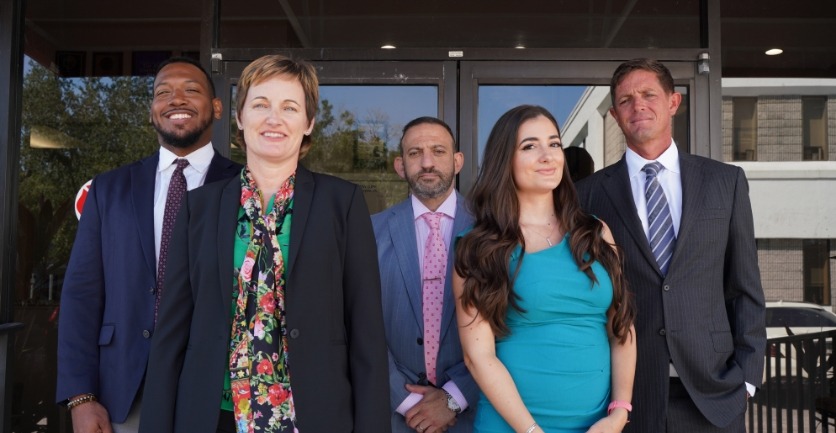 The Cause of Most Construction Accidents in Jacksonville
The most common causes of worksite construction accidents include negligence and violations of safety standards set by the Occupational Safety and Health Administration (OSHA). Negligence of a site owner, employer, or another party to keep workers safe can result in unnecessary and preventable injuries and death of construction employees. While negligence doesn't play a role in a worker's compensation claim for benefits, you do have to prove negligence on behalf of the at-fault party to establish the liability for your accident and injuries.
Some of the most common causes of construction accidents include:
Insufficient or improper training of workers and supervisors - Lack of on-the-job safety training or incomplete training can put workers at risk of injury if they don't know the proper methods and strategies to use to avoid dangers and protect themselves.
Lack of safety protection throughout the worksite - Property owners and worksites must provide safety measures in hazardous areas to protect workers. Railings, toe guards, safety harnesses, and lines may all prove necessary, depending on the height at which workers work and the dangers that surround them.
Unsafe conditions on the worksite - The owner or operator of a worksite must routinely inspect the premises and ensure the workplace's safety and that no hidden dangers exist. When a worksite has various unsafe conditions, a worker's risk of injury increases drastically.
Defective equipment, tools, or machinery - Not all situations that cause a construction accident involve the actions of an individual. Sometimes a defective product puts workers at risk of injury or death. Manufacturers of these dangerous products could potentially bear liability for the injuries these unsafe products cause.
Exposed wiring and other electrical hazards - Failure to cover exposed wiring or electrical elements by another company or contractor can cause injuries and death to workers at a construction site and may give rise to liability of a third party other than the employer of the individual that suffers injuries.
Injuries to Victims of Construction Accidents
The different circumstances that can cause an injury on a construction site can result in different severities of injuries and death. Construction accident injuries will commonly leave workers unable to fulfill their work duties as before the accident. Some may miss work for long periods, others may need to reduce work hours or change their work roles in light of their injuries, and those with the most serious injuries that survive an accident may suffer permanent disabilities that prevent the injured individuals from ever returning to work.
Some of the most common injuries after a construction accident include:
Broken bones
Spinal cord injuries
Burns
Chronic illnesses or conditions
Amputation or loss of limb
Soft tissue injuries
Your Options for Recovery After a Construction Site Accident
After workers suffer an injury on the job in construction, they may face confusion about their legal rights to recover for their losses. In Florida, most companies have a requirement to carry worker's compensation insurance. When workers sustain injuries in the workplace and their employers have worker's compensation insurance, the workers' recovery for their injuries from their employer will proceed through an insurance claim under this coverage.
Florida law prevents a worker from filing a lawsuit against an employer for a work-related injury when the employer has worker's compensation coverage. The only exception involves an employer that intentionally harmed an employee or a company that does not carry worker's compensation coverage at all.
Worker's Compensation Claim
Worker's compensation insurance covers certain losses of a worker after an injury. While not as many types of compensation exist in a worker's compensation claim as in a lawsuit, a worker does not need to worry about proving fault or negligence for the approval of compensation. Rather, the investigation into a worker's compensation insurance claim will revolve around whether a workplace accident took place and the extent and impact of your injuries.
The process of filing and following through with a worker's compensation claim, however, involves strict deadlines and attention to detail. Insurance companies routinely deny claims for legitimate workplace injuries or offer settlement amounts that fall well below what the victim's injuries will cost. Workers filing worker's compensation insurance claims should seek the assistance of a lawyer, just as an individual that needs to file a lawsuit would.
Lawsuit
While you may face limitations and restrictions on your ability to file a lawsuit against your employer, you won't face any limitations on your ability to file a lawsuit against a negligent party that directly causes your injury that does not employ you.
A worker's compensation claim will rarely cover the extent of losses for a victim due to the focus on only economic costs in a case, and many times, individuals cannot recover the full amount of their losses as they face caps based on percentages of income.
If the injury you suffer happens at your workplace, that does not mean another third party may not bear liability for your injuries. Many situations exist in which another party's negligence could give rise to your injuries and losses. In this situation, you may qualify to pursue additional compensation against the other parties responsible for your injuries and damages.
Compensation That You Should Pursue After Sustaining an Injury in a Construction Accident
Whether you file a worker's compensation claim against your employer or a lawsuit against a third party that bears liability for your injuries, you may qualify to pursue many different types of damages.
Potential Damages in a Worker's Compensation Claim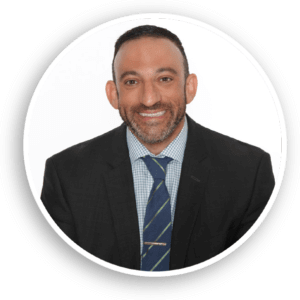 Following a construction accident, you may qualify to pursue compensation through a worker's compensation claim for:
Medical costs
Percentage of lost wages
Disability benefits
Continuing expenses that relate to your injuries
Benefits for surviving family members after the loss of a loved one
The Potential Damages in a Construction Accident Lawsuit
If you qualify to file a lawsuit that seeks compensation for your construction site injuries, you may recover:
Medical expenses
Income losses
Future medical costs and income losses
Loss of quality of life
Compensation for the wrongful death of a loved one
If you suffer injuries in an on-the-job construction accident, contact Dolman Law Group Accident Injury Lawyers, PA, for a free evaluation to discuss the options available to you for compensation for your losses.
With offices across both Florida coasts, you can easily reach Dolman Law Group Accident Injury Lawyers, PA, at (904) 441-6903, or you can write to us using our online contact page.
---
Jacksonville Office
12574 Flagler Center Blvd.;
Suite 101
Jacksonville, FL 32258
Phone: (904) 441-6903
Client Testimonial
"AMAZING and understanding attorneys! Did great on my case and I highly recommend Dolman Law Group Accident Injury Lawyers, PA for anyone that has been injured in an accident!"
Rating: 5/5 ⭐⭐⭐⭐⭐
Koralis R.
Jan 2020
Read more reviews on Google!