Jacksonville, Florida, is one of the biggest and most populous cities in Florida and the United States, filled with fun things to do and exciting places to dine, drink, and play. However, just like any big city, Jacksonville is also rife with opportunities for wrongful deaths.
Wrongful deaths can occur for many reasons, but mainly from car crashes or other serious accidents. Wrongful deaths are terrible tragedies, which is why anyone who suffers from the wrongful death of a loved one needs support from a Jacksonville wrongful death lawyer.
Dolman Law Group Accident Injury Lawyers, PA, has helped our Jacksonville clients gain millions in compensation for wrongful death claims. If you are grieving after the death of a loved one and need help getting the justice they deserve, reach out to our Jacksonville wrongful death lawyers for a free consultation today.
Jacksonville and Florida Wrongful Death Statistics
Wrongful death is defined as "the taking of the life of an individual resulting from the willful or negligent act of another person or persons." This definition indicates a death that occurs not because of natural causes or illness but because of someone's bad decisions and negligent care.
For example, in a car accident, a drunk driver may be accused of causing a wrongful death because they chose to neglect their responsibility to others on the road and drive when they are not physically capable of doing so safely.
Traffic Accidents
Wrongful death cases occur quite often in Jacksonville and surrounding Florida cities. For example, about 3,000 people die each year from car accidents in Florida. In addition, over 500 people die in motorcycle accidents each year.
Workplace Injuries
Workplace injuries, which can be claimed as wrongful death cases if a workplace hazard leads to death, also accounted for many deaths in Florida in the last few years. For example, over 100 people died in transportation accidents, while nearly 70 people died from slips, trips, or falls in the workplace. In addition, exposure to harmful substances accounted for around 40 deaths in Florida by the most recent data.
Medical Malpractice
Wrongful deaths are also commonly caused by medical malpractice incidents, in which a medical provider or facility fails to properly care for your loved one during a medical procedure of some kind. These kinds of wrongful death cases often occur during surgeries, or due to hospital-borne infections, for example.
Wrongful death accidents are far too common in Jacksonville, but you can find help. If you've suffered from a loved one's horrifying death because of someone else's negligent actions, reach out to a wrongful death lawyer for help in getting started with your case.
How does a Jacksonville Wrongful Death Case Work?
When making a Jacksonville wrongful death claim, there are several important factors to consider. First, you will need to contact a wrongful death lawyer. Your wrongful death lawyer will help you with the following steps until you've built a strong case.
Like other personal injury cases, most wrongful death actions settle outside of court. We prepare and file a claim for our clients and negotiate a settlement with the liable party or insurer who represents them. When this is not possible, or there is another reason why a lawsuit is a better idea, we can develop and file a civil action against the liable parties.
How Do I Prove a Wrongful Death?
You will need to prove a few main criteria regarding your case to get started. But, first, you will have to prove that:
The person who caused the death owed your deceased loved one a duty of care. For example, every driver owes other drivers and passengers on the road the duty to protect them from accidents if possible.

The responsible party in the accident neglected their duty of care.

The responsible party's negligence led to the wrongful death of your loved one.
Your loved one's death led to serious suffering for your loved one, you, and other family members. Therefore, you will need to gather evidence showing how much you lost personally, financially, and otherwise because of your loved one's death.
Who Can File a Wrongful Death Claim?
Not everyone can make a wrongful death claim. In Florida, as in most states, the deceased's parents, spouses, or children may bring wrongful death claims. If for some reason, no family member files a claim (for example, if the deceased was elderly and no one lost financial or personal support from the death), the deceased's estate can file a claim to recover financial compensation.
We can review who is eligible to take action on behalf of your family with you during your initial consultation with one of our lawyers. In many cases, the person we meet with initially—often a spouse, parent, or adult child—is eligible to begin this process and act for the rest of the family. Only one person needs to take legal action for all qualified family members to receive compensation.
The Damages That You Can Claim in a Wrongful Death Case
Florida law allows the family of the deceased to recover several damages from a wrongful death claim. The family members of a deceased person can recover compensation for both economic and non-economic losses in the death of a loved one.
According to Florida Statutes § 768.21, the damages you can recover after a wrongful death include:
Lost support and services

. These categories cover the financial support a parent or spouse may provide to their families and other services they may offer (childcare, home care, yard care, care of elderly family members, etc.). It could include the potential income that the deceased would have provided throughout their life had they lived.

Lost companionship with your loved one

. This can apply to the relationship between spouses or the advice and guidance provided by a parent to a child.

Lost protection from your loved one

.

Mental pain and suffering

that you and your loved ones suffer after the death.

Pain and suffering

that your loved one consciously endured before their death.

Medical expenses

for any assessment, treatment and end-of-life care your loved one may have had in their last days.

Funeral and burial expenses

.
If a family member does not file a claim for these damages, the representative of the deceased person's estate can bring a claim for financial losses, such as the potential growth of the financial estate and lost earnings. However, there must be enough financial support to provide for the decedent's family members.
In some situations, you may also be able to recover punitive damages against the responsible party. For example, punitive damages can apply if a person's willful or wanton acts killed your loved one. These are not commonly awarded but could occur under some circumstances if the jury determines the case calls for penalizing the liable party for their bad behavior.
The Process of a Wrongful Death Claim
A wrongful death claim can take a long time. Start your claim as soon as possible, though, because, in Florida, you only have two years to file a wrongful death claim (unless the claim is against the government or involves murder).
The first thing you should do after the death of your loved one is to reach out to a wrongful death lawyer. They will discuss your rights, legal options, how these cases work, and their services with you for free. You can decide based on this conversation if you want to move forward with your case and if you want their representation.
Next, hold on to any evidence of the wrongful death, including:
Medical bills and records

Photographs or videos relating to the circumstances of the accident

Other expenses or lost sources of income
Your attorney can help you identify the documents you may have, find other evidence you need to prove negligence and liability, and develop a case based on what you find. They can also interview witnesses, call in experts, and take other steps to build a solid claim.
Once you have some evidence on hand and are ready to file your claim, here is the process of a wrongful death claim:
Pre-litigation

. Your attorney will help you gather all the evidence surrounding your claim and file a complaint against the accused person or the defendant. Lawyers may hire experts to help determine the validity of a claim, if necessary.

Filing a claim

. Your attorney will write up a complaint listing the circumstances of the case, the evidence you have gathered, and the amount of compensation you are seeking from those who wronged you.

Responses

. The defendant has a certain time in which to accept your complaint or request its denial.

Negotiations

. Attorneys on both sides of the case will negotiate to attempt a complete and fair settlement that satisfies both parties. Many cases resolve at this point in the process. The family receives their money and signs an agreement to pursue no further compensation in the matter.

Litigation

. If you can't settle, the case may move on to litigation. First, attorneys will gather all relevant evidence from one another, including documents like medical records, death certificates, bills, and expenses, etc. Next, they will send out interrogatories, or written questionnaires, to each party to gather personal and accident-related information. They will then take depositions, or verbal statements, from involved parties and witnesses.

Trial

. After gathering all of the evidence, lawyers will go to court and debate the case before a judge and jury. Then, the judge and jury will decide fault and how much (if any) compensation the plaintiffs deserve.
As you can see, the process of a wrongful death case can take quite a long time. Your lawyers will need time to gather the necessary evidence and prepare a solid case. The best thing you can do is talk to a lawyer as soon as possible and keep track of all your evidence.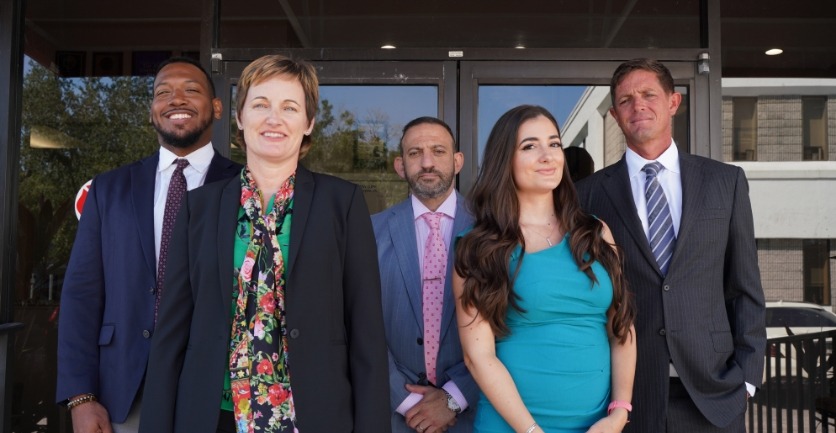 Who Can I Hold Responsible for a Wrongful Death In Jacksonville, Florida?
In Florida, anyone who causes wrongful death can face responsibility. If, for example, two drivers contributed to the cause of an accident, they can both be held responsible. Likewise, if the case occurred in a medical facility, you can hold the medical provider responsible if they neglected to follow proper procedures or in some other way contributed to the death.
A crucial part of building a wrongful death case is identifying all liable parties. We handle this for our clients, thoroughly investigating the death, what caused it, and everyone who played a role. If we represent you, we will determine who we can hold responsible as one step of the claims process.
Can I File a Criminal Wrongful Death Claim?
In many wrongful death cases, the person responsible for the death could be held accountable as a criminal. However, the state presses charges in criminal cases because crime is an action against the state. As an individual, you will file a civil claim to seek the compensation you deserve. The state may pursue a case to punish the accused person for any crimes they committed in criminal court.
It is important to remember that the civil case and the criminal case are unrelated and have no effect on one another. You can recover compensation in a civil case even when the liable party does not face criminal charges or were acquitted in criminal court.
You may be able to include some punitive damages in your claim. If the act that led to your loved one's death was not technically a crime, you could still punish the responsible party in some manner according to the discretion of the court.
Do I Need a Wrongful Death Lawyer to Pursue My Claim?
Many people struggle to hire wrongful death lawyers. They may fear that the lawyer will cost too much or will be unable to help them find the justice they seek. However, if you want to pursue a strong wrongful death claim, you should hire a wrongful death attorney for several reasons.
Most cases settle for much higher amounts when a lawyer is involved in the process. Many who suffer after a wrongful death want to take the first settlement offered to them to end the process. However, your first offer will likely be much lower than you deserve. Lawyers have enough experience working with wrongful death claims to know how much you deserve and ensure that you get it.
In addition, recovering from your grief and finding your way back to health can be a challenging and stressful process. You don't want to deal with stressful negotiations with insurance companies while you're seeking to recover from grief and find a way back to living life. Your attorneys can deal with serious and complex negotiations in your stead. They can also help you find financial support and guidance to help you get the money you need to stay afloat while you seek compensation.
Lawyers also have expertise in dealing with complicated evidence and speaking with experts who can help you prove your claims.
In the end, a lawyer will help you build a stronger and more successful case than you could do alone. So if you are suffering after a wrongful death claim, reach out to a wrongful death lawyer as soon as possible.
Jacksonville Wrongful Death Lawyers At Dolman Law Group and Dolman Law Group & Gipe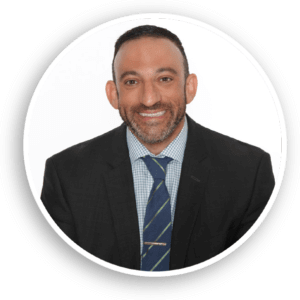 Our Jacksonville personal injury lawyers at Dolman Law Group Accident Injury Lawyers, PA, have decades of experience pursuing wrongful death claims. We seek to bring justice to each of our clients by pursuing the highest compensation possible. We know that dealing with a wrongful death and all the grief that follows is difficult. We understand that no compensation can replace your loved one's life. But we do everything we can to help you find the healing you need financially and emotionally.
We have helped our clients gain millions in compensation for accidents that were not their fault. We know that Jacksonville is one of the greatest cities in Florida, but we also know that there is no way to avoid all accidents. If you are suffering after the death of your loved one and need help getting back to life, reach out to our lawyers for a free consultation today.
With offices across both Florida coasts, you can easily reach Dolman Law Group Accident Injury Lawyers, PA, at (904) 441-6903, or you can write to us using our online contact page.
---
Jacksonville Office
12574 Flagler Center Blvd.;
Suite 101
Jacksonville, FL 32258
Phone: (904) 441-6903
Client Testimonial
"AMAZING and understanding attorneys! Did great on my case and I highly recommend Dolman Law Group Accident Injury Lawyers, PA for anyone that has been injured in an accident!"
Rating: 5/5 ⭐⭐⭐⭐⭐
Koralis R.
Jan 2020
Read more reviews on Google!