A motorcycle is a relaxing and enjoyable pastime for riders throughout Palm Harbor. It is also an appealing and convenient mode of transportation for many that travel throughout the state's many cities and beach towns. However, a fun ride can quickly turn into a disaster when you encounter a negligent driver on the road.
If you or a loved one suffers an injury in a motorcycle collision with another vehicle, you may be eligible for compensation for your damages and losses. A Palm Harbor motorcycle accident attorney can guide and represent you through the process of filing a claim against the parties responsible, should it become necessary.
Dolman Law Group Accident Injury Lawyers, PA—Motorcycle Accident Attorneys in Palm Harbor
Our team of Palm Harbor personal injury lawyers understands the challenges a motorcyclist must deal with in the fight for compensation after a traffic accident.
Insurers may be too quick to assign blame to a motorcycle rider or may not take your injuries and losses seriously. At Dolman Law Group Accident Injury Lawyers, PA will work tirelessly to represent your rights in a claim, and throughout your case.
We know the devastation a motorcycle accident can cause to your health and your life. We want to help you move forward from this traumatic accident, and set a path forward for yourself and your loved ones.
Compensation for Clients in a Motorcycle Collision
We have substantial experience representing victims of motorcycle accidents throughout Palm Harbor and helping them fight for the compensation they deserve after an accident.
While these are only past results and no guarantee of outcome in every claim, our previous successes include:
$1.4 million settlement for a client in a serious motorcycle accident
A $1 million recovery for the victim of traumatic brain injuries in a motorcycle collision
A $750,000 insurance settlement for a motorcycle accident victim after sustaining multiple injuries including a TBI and severe shoulder injury
Motorcycle Accidents in and Around Palm Harbor
There is no shortage of motorcyclists in Palm Harbor. With year-round warm weather and beautiful scenery resident motorcycle riders and visitors flock to the roadways on any given day for their commute and travels. In fact, Florida comes second behind California for the highest number of registered motorcycles in the country. Well over half a million motorcycles are registered in Florida.
The popularity of motorcycles in Palm Harbor is widespread, and motorcyclists each day are cruising around many highways, interstates, and neighborhood roads within the state. Unfortunately, with more motorcycle riders and passengers comes a higher incidence of motorcycle-related accidents.
Each year over 500 motorcyclists lose their lives in a traffic crash on Florida's roadways and nearly 2,000 motorcyclists will suffer incapacitating injuries according to reports by The Florida Department of Highway Safety and Motor Vehicles.
Liability in Palm Harbor Motorcycle Accidents
A motorcycle crash is hard to watch and traumatic to experience. The gravity of a motorcycle-related traffic crash is severe. The outcome and survivability of these accidents are often grim as injuries to a rider or passengers can be fatal or catastrophic.
The question of fault for the accident will come up at the scene and the parties may dispute it for some time after a collision occurs. However, more often than not the liability for a motorcycle accident falls on the driver of another vehicle.
The most common cause of motorcycle accidents is not the motorcyclists themselves—the negligence of another party usually risks the safety of motorcycle riders and their passengers.
Unfortunately, there is a general lack of awareness of motorcycles on the road and many drivers do not account for their presence or know what to do when they approach or travel alongside a motorcyclist. The limited awareness in combination with inexperience and other potentially negligent driver actions can spell disaster for a motorcyclist on the roads in and around Palm Harbor.
Negligent driver actions that can cause a motorcycle accident include:
Driving under the influence of drugs or alcohol
Failure to yield when necessary
Reckless and Aggressive driving
Speeding
Violation of traffic signals
Other potential causes of motorcycle accidents due to negligence can include:
Road hazards
Poor road conditions
Defective parts, equipment, or motorcycle
Establishing Negligence in a Motorcycle Collision
Who is at fault in a motorcycle accident is an immediate question that will come up after an accident. A fault determination plays an important role in the liability of the accident and who is responsible for the injuries and losses you sustain.
In many circumstances, it is one other driver that is part of a motorcycle accident, but there are cases where multiple vehicles or parties are part of the events leading up to a collision.
To determine who is at fault for an accident, insurers and courts will look at the laws of negligence and whether the elements apply to the circumstances of at least one of the parties in a case. When a party is negligent in their actions or a failure to act, they are likely then liable to you for your damages.
The elements of negligence in a motorcycle accident include:
Another driver or party owes you a duty of reasonable care
Some action or failure to act on their part breached that duty of care to you
You then sustain an injury or loss in an accident
The cause of the accident and/or your injuries is the breach of the duty of care by the other driver or party

Motorcycle Accident Injuries
There is a high likelihood of severe or fatal injuries after a motorcycle accident. Motorcycle riders and passengers are in a very vulnerable position while traveling by motorcycle. Any sudden bump in the road or by another vehicle can have catastrophic consequences and lead to the loss of life or painful and serious injuries.
The victims that survive a motorcycle accident will face a likely long road to recovery and rehabilitation. For many of these motorcycle riders and passengers, their lives will never be the same.
Some cannot enjoy their lives as they once did, cannot ride again, and can't provide for themselves or their families. The reality is that a catastrophic injury after a motorcycle accident can cause a host of complications for the victim and may result in permanent and irreversible conditions or disability.
Even a seemingly minor motorcycle accident can have serious injuries due to the exposure of a rider to additional risks of harm while on a bike. Beyond the safety equipment on their heads and bodies, a rider and their passenger have no other barrier or protection to keep them safe from impact.
Motorcycles contain no airbags, seatbelts, or roll cages, and any strike from another vehicle, no matter how small, can lunge a motorcyclist into the pavement or traffic with great force. A victim of a motorcycle accident commonly suffers myriad injuries that can pose risks to their physical health and wellbeing long after the accident.
The most common motorcycle accident injuries are:
Traumatic brain injuries
Spinal cord injuries
Multiple broken bones
Internal bleeding and injuries
Burns
Injuries to joints, ligaments, tendons, and muscles
The Compensation for Your Damages After a Motorcycle Accident
What compensation you may be eligible for after a motorcycle accident due to another's negligence will depend on the severity of your injuries and how the injuries will affect your life in the future.
Insurance companies in their attempts to offer low settlements will often focus on your actual expenses that relate to your injuries, such as medical bills and lost work hours, but will often overlook and bypass the other losses that you will experience after a motorcycle accident.
The law allows you, as a victim of an accident someone else caused, to seek compensation for not only your economic damages but also your non-economic losses.
Economic damages relate to the losses you experience financially after an accident and can be easily measured in terms of dollars and cents. However, non-economic damages refer to damages that are a more subjective loss to you.
Often, these losses relate to the effects an accident and your injuries will have on your daily life. These losses are much more complex to calculate as they are not monetary, but the law allows for monetary compensation for the loss nonetheless.
Damages after a motorcycle accident due to negligence can include:
Medical expenses
Lost income and wages
Future medical expenses and loss of income
Impacts on your quality of life
Your loss of enjoyment in your life
Loss of contribution and companionship
The wrongful death of a loved one
The Statute of Limitations that Applies to Motorcycle Accidents in Palm Harbor
It often comes as a surprise to some victims to find out that there is a time limit on when you can bring forward a case for damages after a motorcycle accident. Each state has in place a statute of limitations that delineates the allowable period in which a victim can sue after they suffer injuries in a personal injury accident such as a motorcycle crash. If a victim fails to file a case within that deadline, they cannot collect damages in court or pursue compensation for their losses.
The Florida statute of limitations that pertains to motorcycle accidents gives an individual four years to file a lawsuit in court against the parties responsible for the damages in a motorcycle accident. The four years begin to accrue on the date the accident and injuries take place.
Do You Need a Palm Harbor Motorcycle Accident Attorney After an Accident? Call Dolman Law Group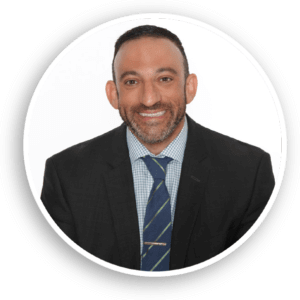 If you suffer an injury in a motorcycle accident that is the fault of another driver, it's wise to trust a Palm Harbor motorcycle accident attorney to represent you.
Insurance companies and parties at fault will not act with your best interest in mind. They do not want you to recover the maximum compensation you deserve, but want to ensure their liability remains as low as possible and that they keep as much money as possible.
In many instances, insurers may even outright deny a legitimate claim for damages due to a discrepancy, error, or technicality. If they find an opportunity to deny your claim they will, and if they can reduce the damages they pay you, they will.
The best time to hire an attorney after a motorcycle accident is as soon as possible. Once you can communicate, you should make the call and seek representation in your case. The earlier an attorney steps into a case on your behalf, the higher the chance of a quick and successful resolution.
Although you can hire an attorney at any time in the proceedings of your claim or potential lawsuit, it is always in your best interest to do so early on. Hiring an attorney in the immediate aftermath of an accident can help you avoid unnecessary complications and delays that can arise if you attempt to resolve the case on your own with the insurance companies and other parties.
A Palm Harbor motorcycle accident attorney will not only serve to protect your legal rights and interests throughout your case but will take action to help you prepare and support your insurance claim and damages.
Dolman Law Group can:
Manage Your Case
Collect Evidence and Documentation
Calculate Your Damages
Negotiate a Settlement
Represent You in a Lawsuit
If you suffer a motorcycle injury in Palm Harbor, contact our motorcycle accident lawyers at (727) 677-5558 for your free case evaluation. Our legal team at Dolman Law Group Accident Injury Lawyers, PA can discuss the facts of your case and how we can help you seek compensation for your injuries and losses after a motorcycle accident.
---
Palm Harbor Office Location
2385 Tampa Road Suite 4
Palm Harbor, FL 34684
(727) 677-5558
Client Testimonial
"AMAZING and understanding attorneys! Did great on my case and I highly recommend Dolman Law Group Accident Injury Lawyers, PA for anyone that has been injured in an accident!"
Rating: 5/5 ⭐⭐⭐⭐⭐
Koralis R.
Jan 2020
Read more reviews on Google!