Pedestrians are the most vulnerable traffic participants. When you are walking down the street and abiding by traffic laws, it's hard to imagine that you can get hurt. Unfortunately, pedestrian accidents happen every day. They often lead to severe injuries and fatal outcomes.
In most cases, pedestrian accidents occur because of someone's negligence. You can seek compensation through a personal injury claim if you've sustained injuries in such an accident. However, recovering fair damages without legal assistance is complicated.
An experienced Palm Harbor pedestrian accident lawyer from Dolman Law can evaluate your case, help plan the next steps, and fight for the money you deserve.
Why Choose Us
Choosing the right pedestrian accident lawyer in Palm Harbor is the first step toward getting fair compensation. At Dolman Law Group Accident Injury Lawyers, PA, we've worked with hundreds of clients in Palm Harbor to make sure they receive fair compensation for their injuries and suffering.
Our legal professionals help car and pedestrian accident victims recover millions of dollars every day. We believe in doing everything possible to restore our clients' quality of life.
Our Palm Harbor pedestrian accident team provides full legal services for Palm Harbor personal injury cases.
In-depth investigation. We investigate the accident to identify at-fault parties and make sure you have all the required evidence to build a strong case.
Evidence gathering. It can be hard to understand which evidence to collect and how to do it. Our team helps you gather relevant evidence that can make your case stronger.
Filing claims. We take care of all documents related to filing claims on your behalf. Be it a claim with the insurance company or a direct lawsuit against the at-fault party, we know all the filing nuances and use them to your advantage.
Proving negligence. To obtain compensation in a personal injury lawsuit, you need to demonstrate the at-fault party's negligence. We do everything possible to prove negligence and give you a shot at sizable damage recovery.
Negotiations. The toughest part of a personal injury case is negotiations with the insurance company or at-fault party's lawyers. Our negotiators have decades of experience helping clients receive fair settlements without stretching out the negotiation process.
Representing you in court. If the case ends up going to court, we can make sure it looks strong to the judge and the jury. We are always ready to go all the way to trial.
Our attorneys understand how hard it is to take legal action when you are recovering from severe injuries. That's why their goal is to simplify the process and help you get the money you need on time.
We understand that victims of pedestrian accidents may not have an opportunity to drive to our office. That's why our attorneys are always ready to arrange a video conference. If you are ready to receive comprehensive support, you can receive your free consultation right now.
Compensation for Pedestrian Accidents in Palm Harbor
Compensation for pedestrian accidents can reach millions of dollars. If you can provide relevant evidence and prove negligence, you can receive a sizable amount. The type of damages you can recover in such an accident include:
Economic Damages
Economic damages are expenses that you incurred due to your accident:
Medical expenses. Anything related to the treatment you are getting for your injuries, including surgery costs, post-op care, prescription medications, recovery therapy, and more.
Lost wages. If you can't attend work due to your injuries, you can get compensation for lost wages. If the injuries you sustained keep you from doing the same work that you did in the past, you can get compensation for the "loss of earning capacity."
Property damage. You can try to obtain compensation for torn clothes, broken phones, and laptops, or any other property damage you may have sustained during the accident.
Keep in mind that you can also obtain compensation for economic damages you are likely to sustain in the future. For example, if you need long-term treatment, the settlement can cover its cost. Or if you can't go to work for several months, the at-fault party needs to compensate for lost wages.
Non-Economic Damages
Non-economic damages (or pain and suffering) are physical and emotional damages that affect your quality of life.
They can include:
Emotional pain and distress
Loss of consortium
Inconvenience
Loss of enjoyment of life
You can demonstrate photos and videos of your injuries to prove these damages. It's also possible to provide personal journals showing how your life changed after the accident. Your attorney can hire expert witnesses who will testify about your loss of quality of life.
Non-economic damages have a direct effect on the size of your payout. Judges usually use the multiplier method to calculate these damages.
With this method, they multiply your economic damages by a specific coefficient, or multiplier. The worse your injuries, the greater the multiplier.
Wrongful Death Damages
You could sue for wrongful death damages if you lost a loved one in a pedestrian accident. Keep in mind that only the official representative of the person's estate can file a wrongful death claim in Florida.
These damages can include:
Medical expenses and emotional pain (before death)
Burial and funeral costs
Loss of financial and emotional support
Loss of inheritance
To recover wrongful death damages, you would need to prove the at-fault party's negligence and provide extensive evidence. You may want to consult a wrongful death attorney to ensure you aren't missing any steps leading to fair compensation.
Punitive Damages
If your case ends up in court, a judge may decide to assign punitive damages. The goal of such damages is to punish the at-fault party who demonstrated immense negligence and recklessness. For example, the driver was under the influence when they hit a pedestrian on a sidewalk.
Punitive damages are often sizable. An attorney can help you find evidence that demonstrates the at-fault party's recklessness.
The final amount of your compensation depends:
How extensive are your injuries
How much do your injuries hinder your quality of life
How much evidence can you present
Expert witness testimony
Limits of the at-fault party's PIP insurance
The experience of your pedestrian accident attorney also play a major role in your ability to obtain a fair amount. It's imperative to speak to a lawyer to make sure you have a higher chance of getting the money you deserve.
Pedestrian Accidents in Palm Harbor
Florida has a bad reputation as a state with a high number of pedestrian fatalities. In the United States, 12 percent of all pedestrian fatalities happen in the Sunshine State. The number of pedestrian accident victims is steadily increasing. So is the number of children who suffer in such accidents.
One of the most dangerous intersections in the entire Pinellas County is located in Palm Harbor. Many car and pedestrian accidents happen at U.S. 19 and Tampa Rd intersect.
While Palm Harbor isn't a large city, the number of pedestrian accidents here is high as well. Not all of them end in fatalities. However, victims sustain severe injuries that lead to disabilities.
Statute of Limitations
According to Florida's statute of limitations , you have four years to file a personal injury lawsuit after a pedestrian accident.
Florida has one of the longest statutes for personal injury cases in the United States. However, having four years to file a claim doesn't mean that you need to delay legal action.
The longer you wait before filing a lawsuit, the harder you make winning the case or obtaining sizable compensation because:
Evidence becomes harder to collect
Witnesses and at-fault parties may leave the state
While waiting to file a lawsuit, the at-fault party may find and destroy important evidence to weaken your case. Consider contacting a pedestrian accident attorney as soon as possible to give them an opportunity to fight for the money you deserve.
Types of Pedestrian Accidents
There are many types of pedestrian accidents that lead to injuries.
The key causes of such accidents include:
Drivers running a red light or ignoring signs at intersections
Vehicles turning at intersections
Drivers failing to yield near a crosswalk
Drivers backing into a pedestrian (in a parking lot)
Distracted drivers failing to notice a pedestrian
The majority of these accidents are the driver's fault. Other liable parties in pedestrian accidents are drivers' employers (if the driver is on duty), the government (if they fail to put up a proper sign), and third parties, such as cyclists, motorcyclists, buses, and other traffic participants.
To file a proper claim and obtain fair compensation, it's important to identify all at-fault parties. This requires an in-depth investigation of the incident.
When you sue for personal injury in a pedestrian accident, the at-fault party is likely to try and prove that you are also responsible. To prevent such allegations from hurting your case or affecting your payout amount, it's important to have a legal professional at your side.
Types of Pedestrian Injuries
Pedestrians are not protected against heavy vehicles hitting them on the road. Even if the speed is low, it's easy to sustain fatal injuries.
The most common injuries pedestrians face include:
Fractures
Internal organ damage
Back and neck injuries
Brain injuries (including TBI)
Soft tissue injuries
These injuries can significantly lead to disabilities and hinder pedestrians' lives. Collecting all the relevant evidence makes it possible to obtain fair compensation and cover all medical expenses.
No matter how seemingly light your injury may seem at first, you may still want to speak to an attorney about compensation possibilities. Keep in mind that some injuries take a while to manifest. It's imperative to get medical assistance as soon after the accident as possible.
Negotiating a Settlement
To receive a fair settlement from the at-fault party's insurance company, you need to conduct professional negotiations. The key goal of all insurance adjusters is avoiding a settlement. That's why they are ready to use many tricks to pressure victims into making the wrong decision.
A person who is still recovering from injuries and suffering from psychological distress is an easy target. Being professional during negotiations when you are emotionally involved is nearly impossible. That's why it's important to have an attorney by your side.
Experienced pedestrian attorneys know exactly how to conduct negotiations to maximize your payout and keep the process short.
It's important to remember that the maximum amount you can get from the at-fault driver's insurance company is the policy's limit.
Since Florida is a no-fault state, drivers are obligated to buy PIP (Personal Injury Protection) insurance. This insurance covers pedestrians' medical bills. However, the minimum coverage will only cover $10,000. You may need to sue the at-fault party if your damages exceed this amount.
What To Do After a Pedestrian Accident
When you get hurt in a pedestrian accident, it's hard to make sound decisions. The first thing you need to do is take care of your health. Once you receive proper medical assistance, you can start thinking about legal action.
Consider contacting a pedestrian accident attorney as soon as you can. They can start building the case even while you are still in the hospital. The earlier you get legal assistance, the stronger your case is likely to be.
Contact an Experienced Palm Harbor Pedestrian Attorney Today
You could seek compensation if another party's negligent actions caused your injuries. Thankfully, you don't have to dive into the sea of legal nuances alone. A top-notch Palm Harbor pedestrian legal team from Dolman Law is ready to help you fight for your money.
Don't put off legal action. Delays could reduce your compensation. Contact us for a free case evaluation at any convenient time.
How long does it take to get a settlement in a Palm Harbor pedestrian accident case?
The duration of your personal injury case can vary from several days to several months.
It depends on:
Whether the at-fault party has insurance
The amount of damages you want to recover
Your ability to collect evidence
Whether the case settles before going to court
The experience of your personal injury attorney is one of the major factors affecting your case's duration. Their experience with negotiations, knowledge of local nuances, and ability to build a strong case can help you get the money faster.
The earlier you hire a personal injury attorney, the earlier they can start taking action, and the faster you can receive compensation.
What should I do after a pedestrian injury incident in Palm Harbor?
After a personal injury accident, the first thing to do is to take care of your health. While you can collect valuable evidence at the site of the accident (photos, videos, eyewitness contact details), pain and confusion usually keep victims from doing so.
The next step once you receive initial treatment is to consult an attorney. At Dolman Law, you can get a free initial consultation at any time. If you are too hurt to go to our office, we can arrange a video conference and advise you remotely.
The faster you hire an attorney, the faster they can start collecting important evidence that can strengthen your case. They can go to the scene of the incident and gather everything that's left, including photos, camera footage, and other evidence that may disappear with time.
Remember that you aren't obligated to contact insurance companies immediately. You have time to speak to a lawyer before making any statements.
How much money can I recover in a pedestrian accident case?
The amount you can recover in a personal injury case depends on the extent of your injuries, your ability to prove pain and suffering, the at-fault party's insurance policy limits, whether the case goes to trial, and your attorney's experience.
The extent of your injuries. The more hurt you are, the more money you need to bring your life back to as normal as possible. That's why you are likely to recover more damages.
Pain and suffering. If you can prove non-economic damages (emotional distress, suffering, loss of quality of life), you can recover compensation for pain and suffering. This compensation is usually higher than economic damage compensation.
Insurance policy limits. If you are filing a claim with the at-fault party's insurance company, you can only get as much money as the policy covers. If your damages exceed the amount, you need to sue the at-fault party directly to recover the rest.
Negotiations experience. If you hire an attorney with negotiation experience, they can increase the amount of your settlement by leveraging their skill.
Going to court. If you have to go to court to get your money, the at-fault party may be more willing to settle for a certain amount instead of going all the way to trial.
We can evaluate your case at Dolman Law and suggest an amount you should ask for. Our experienced negotiators work hard to help you get a maximum settlement.
What should I say to the insurance adjuster?
If an insurance adjuster calls you before you speak to an attorney, don't talk to them. You don't have an obligation to give a statement immediately.
Unfortunately, many insurance adjusters take advantage of the victim's pain and emotional vulnerability after the accident. They demand a statement that can hurt the case in the future.
Even if the adjuster seems friendly, their key goal is to avoid a settlement. Adjusters use various methods to trick victims into admitting their fault. Such statements could hinder your ability to obtain any compensation.
Tell the adjuster to speak to your attorney. Tell them to call you back if you don't have one yet. Once you consult an attorney, you can reply to the adjuster according to the lawyer's advice.
How long do I have to file a Palm Harbor pedestrian injury lawsuit?
In Florida, you have four years from the date of the accident to file a personal injury lawsuit. If you go to court after these four years are up, the judge can dismiss the case on the spot.
The exceptions to the statute of limitation (the law that regulates how much time you have to file a lawsuit) in Florida include:
Mental incapacitation. If you are mentally incapacitated after the accident, the time starts running after you regain mental capacity. However, the time between the date of the accident and the claim should be less than seven years.
Absence. If the at-fault party leaves the state after the accident, hides, or changes identity so you can't serve them, the statute comes into effect after their return.
If these exceptions don't apply to you, you need to file a claim as soon as possible. If you decide to postpone legal action, you can hurt your case. With time, evidence becomes harder to gather while eyewitness memories fade.
If you feel that you aren't healthy enough to begin legal action, don't put it off until you feel better. Delegate the case to an experienced personal injury attorney. This won't just help you get the money you deserve but will also provide time for recovery.
What is negligence in a pedestrian accident case?
The at-fault party's negligence is the pillar of a personal injury case. To have a right to recover compensation, you need to prove that the at-fault party's negligent actions caused your injuries.
The four elements of negligence include:
Legal duty of care. The at-fault party must have a legal duty of care to you. For example, a driver has this duty to all traffic participants, while a doctor has this duty to patients.
Breach of the legal duty of care. To be found negligent, the at-fault party must breach the legal duty of care. For example, the driver can run a red light, or the construction company can fail to fence off the construction site.
Injuries. To ask for a settlement, you have to show that the breach of the legal duty of care led to your injuries. For example, the driver ran a red light and hit your car at the intersection. The impact caused a bone fracture.
Damages. Next, you have to demonstrate that injuries led to damages. For example, a fractured bone causes a variety of medical expenses, forces you to miss work, and prevents you from caring for your children.
Proving negligence is rarely easy. The at-fault party will do everything possible to prevent you from doing this. Having an attorney on your side can help you prove negligence and avoid mistakes that could weaken your case.
What if my loved one died because of someone else's negligence?
You could file a wrongful death lawsuit if your loved one died because of someone else's negligent actions. Only a representative of the deceased person's estate can file such a lawsuit in Florida.
You can claim wrongful death damages if you are a surviving spouse, child, a parent (if the person who died is a minor).
These damages can include pain and suffering, loss of inheritance, loss of emotional support, burial expenses, and more.
Keep in mind that the statute of limitations for a wrongful death case in Florida is shorter than for personal injury. You only have two years from the date of the person's death to file a wrongful death lawsuit.
How do I increase my pedestrian accident settlement?
To increase your personal injury payment, you need to provide high-quality evidence and work with an experienced lawyer.
Even if your case looks straightforward, personal injury lawsuits never are. After you file a claim, you could face several issues, including:
More than one liable party
The uninsured or underinsured at-fault party
An unfair settlement offer from the insurance company
All of these factors can reduce your payout or eliminate it altogether. To make sure it doesn't happen, you must take a series of steps, including collecting sufficient evidence, filing claims against relevant parties, going to court when necessary, and negotiating with the insurance company.
An attorney can help you avoid mistakes, build a strong case, and maximize your settlement.
How do I prove pain and suffering?
To prove pain and suffering, you need to provide sufficient evidence and obtain expert witness testimony.
Pain and suffering are important parts of your case. If you can prove that you sustained non-economic damages, the final payout can increase by 500 percent.
Proving pain and suffering involves several steps:
Provide evidence. Evidence includes anything related to the loss of quality of life. It can be photos of your injuries, videos of your activities before and after the accident, personal journals, family testimony, or psychiatric records.
Hire expert witnesses. Expert witnesses can testify to the extent of your pain and suffering and make a professional estimation of how long it will continue affecting your quality of life.
What is a personal injury?
A personal injury is an injury sustained because of the negligent actions of another party.
The most common accidents that result in personal injuries are:
Car accidents. The driver breaks traffic laws and causes injuries to another driver, pedestrian, cyclist, motorcyclist, or any other traffic participant.
Medical malpractice. The surgeon damages an internal organ while operating and causes bleeding.
Construction accidents. Debris falls from an improperly fenced-off construction site and hits a passerby, or the employer doesn't provide sufficient safety gear, and the worker gets hurt.
Even if you think that your injury is minor, you may still get sizable compensation from the at-fault party. It's important to arrange a medical evaluation right after the accident. Its main purpose is to discover hidden injuries, such as internal organ damage, which you may not feel immediately.
To build your case, you would need to collect all medical bills, prescriptions, and doctor's reports. Start doing it the moment you receive initial treatment.
Do I need an attorney to file a Palm Harbor pedestrian accident?
Technically, you don't need to hire an attorney to file a claim. However, obtaining fair compensation without an experienced personal injury lawyer is nearly impossible.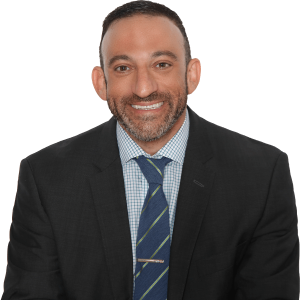 An attorney can help you with a variety of issues related to personal injury lawsuits, including:
Collecting evidence and advising which evidence works well for your case and which doesn't.
Conducting an investigation to identify all liable parties to make sure you file claims against the right people and companies.
Negotiating with insurance companies and at-fault parties to obtain fair compensation.
Presenting your case to judge and jury in case the at-fault party refuses to settle.
When you are recovering from serious injuries, it can be extremely tough to handle any legal action. Legal issues can be stressful, especially when dealing with insurance companies and paperwork. Having an attorney on your side can make a difference between a dismissed case and millions in compensation.
Does my Palm Harbor pedestrian accident case have a chance?
If you were hurt due to someone else's negligence, it doesn't automatically mean that you'll receive high compensation. However, giving up on your case if you think it doesn't have merit isn't a sound decision.
Consider speaking to an attorney to figure out whether your case has merit. At Dolman Law, we readily arrange initial case evaluations free of charge. All you have to do is contact our legal team at (727) 677-5558 for your free claim evaluation.
Palm Harbor Office Location
2385 Tampa Road Suite 4
Palm Harbor, FL 34684
(727) 677-5558
Client Testimonial
"AMAZING and understanding attorneys! Did great on my case and I highly recommend Dolman Law Group Accident Injury Lawyers, PA for anyone that has been injured in an accident!"
Rating: 5/5 ⭐⭐⭐⭐⭐
Koralis R.
Jan 2020
Read more reviews on Google!