You may not think much about the risk of a slip and fall accident as you go about each day, but in reality, you likely face a higher risk of sustaining injuries in such accidents than you realize. Slip and fall accidents can happen in many different locations and circumstances. Injuries in a slip and fall can range from minor to severe, and the financial costs of those injuries can prove burdensome to the victim. If the cause of your slip and fall accident relates to the negligence of a property owner, you may qualify to pursue compensation under the law. Contact our Palm Harbor slip and fall lawyers for a free consultation today.
If You Suffer a Slip and Fall Injury, Call Dolman Law Group Accident Injury Lawyers, PA
Slip and fall accidents can prove severe. When you suffer an injury while on the property of another party, we understand that you may face uncertainties, difficulties, and expenses that you did not expect.
If your injuries result from the negligent actions of a property owner who failed to maintain safe grounds or environment, you may qualify to pursue compensation in a personal injury lawsuit.
Our team of Palm Harbor personal injury attorneys at Dolman Law Group Accident Injury Lawyers, PA, wants to help victims like you recover for your damages after a slip and fall injury.
Risk of a Slip and Fall Accident in Palm Harbor
Many different types of hazards can exist on the land or property of another party. An individual, business, government, or other organization that allows guests or visitors on its property must make sure that the property will not cause harm to another person. Unfortunately, not all property owners take the steps necessary to protect visitors to the property. When owners fail to maintain their properties free from dangers, the risk of an accident or injury to an unsuspecting victim will go up.
The Centers for Disease Control and Prevention (CDC) reports that more than 800,000 hospitalizations take place each year due to slip and fall accidents. Most of the victims that require hospitalization sustain serious injuries and many more people suffer injuries that may need emergency services and treatment but don't have to stay in a hospital for an extended time.
Victims of a slip and fall that do not require hospitalization can still face long-term consequences and complications from the injuries they sustain. Chronic pain and temporary or permanent disabilities commonly result from slip and fall accidents.
Most Common Locations for Slip and Fall Accidents in Palm Harbor
A slip, trip, or fall can take place in many different locations. You will go about your daily responsibilities, routines, and errands with not much thought as to the dangers that could exist all around you. Many people expect that when at work, in the home of a friend, at school, or in another location, that they remain safe from harm.
Unfortunately, risks exist everywhere, even at home. Most people don't remain on high alert of hidden dangers, as they frequent familiar places. The public relies on property owners to keep their locations safe from any hazards that could cause injuries and harm.
Common locations where a slip and fall accident can occur include:
Work - Although a slip and fall can occur in any work location, certain types of industries, such as construction and manufacturing, involve increased hazards that can result in serious injuries to workers. In fact, falls constitute the leading cause of death for construction workers, with over 1,000 individuals suffering fatal injuries each year.
School - Public and private learning institutions must ensure that their facilities and campuses remain safe for all students, teachers, and guests at all times. Any injury that occurs due to a slip, trip, or fall on the property of a school may involve negligence on behalf of the organization.
Retail stores - Restaurants, grocery stores, and other retail locations with high traffic of guests and visitors must have protocols in place and measures to keep everyone on the premises safe from injury. These locations often have frequent spills, leaks, or water and debris brought in that can create slippery surfaces and increase the risk of a fall. Workers, as well as customers of these locations, can fall victim to a slip and fall accident.
Swimming pools - Living in Palm Harbor, many homes and communities have pools. Wet pool decks can cause a slip and fall accident at these locations. The flooring materials of a deck, lack of caution signs, or inefficient cleanup measures can create dangerous conditions that increase the risk of injury to pool guests in and around a swimming pool.
Recreation and gym facilities- Gyms, community centers, courts, and other recreational facilities often see high traffic of guests, trainers, and other staff. Sweat, sports drinks, and wet weather can make surfaces slippery and increase the risk of an accident to anyone on the property.
Office buildings - Whether you visit a doctor's office, an accountant, or any other service at an office building, many different dangers can pose a risk to you, such as wet floors, escalators, and elevators, all of which can result in a slip and fall accident.
Public paths and sidewalks - Cracks in a sidewalk or path, uneven surfaces, and other hazards can cause a person to trip and fall as they travel along these areas. Park authorities, as well as cities and municipalities, often bear responsibility for the upkeep of sidewalks and footpaths in public areas.
Parks and playgrounds - Open green spaces, parks, and playground equipment must have regular inspection and maintenance to ensure the safety of those that often include children and families. Broken or damaged playground equipment can cause injuries to children by resulting in a trip, slip, or fall while playing.
The Reason for Many Slip and Fall Accidents
Ultimately, property owners bear responsibility for their lands and properties where an injury or accident can occur. Property owners that openly allow visitors and guests onto their land and within their building have a duty of care to ensure the property remains safe from dangerous conditions. Property owners must meet certain expectations to avoid the possibility of an accident and injury to a victim due to negligence.
Many accidents on a property that happen unexpectedly result from negligence. Negligence of a landowner can appear in many different circumstances throughout a property, and the responsibility of a landowner can differ depending on the type of accident that occurs.
Situations in which a property owner may bear liability for negligence in a slip and fall include:
Landowners or their employees may directly create or cause a danger on a property, such as a spill, debris, or other condition that leads to a slip, trip, or fall.
A landowner or an employee or other party that represents the property in a capacity of authority is aware of a dangerous condition or hazard that is on the property, but they take no action to repair the condition or post a caution to visitors and guests.
A landowner or the parties responsible for the upkeep of the property fail to inspect the property for potential dangers and subsequently fail to identify a hazard that later results in an injury to a victim.

Types of Slip and Fall Accidents
The slip and fall injuries you suffer can depend on your overall health as well as the type of accident that occurs. Many dangers throughout a property can injure a guest or visitor.
Property owners must consider the various aspects of their premises that a visitor or guest may encounter on their land or within a building.
Floor hazards - Slippery floor materials, spills, broken tiles, or other hazards along the floor, such as cables and small objects, can cause an individual to trip or slip, causing a fall into the ground or nearby objects.
Weather conditions - Inclement weather can create hazards in a short time within a property. Rain, ice, and snow can make floors slippery as well as cause foot traffic to bring in wet conditions within a building, which can create a high hazard for slips and falls.
Falling merchandise - Equipment and merchandise on shelves and along elevated platforms can create a danger to passersby that travel beneath. If a falling object strikes a victim, he or she faces a high risk of injury and may suffer a fall.
Debris - Disorder along walking pathways, aisles, and hallways creates difficulties for customers and staff, as they must maneuver around these obstacles to reach their destinations. This can cause an individual to trip or fall while moving through the messy areas.
Uneven walking surfaces - Not only can interior flooring increase the risk of a trip or fall on a property, so can holes or ditches in landscapes and cracks or breaks on outside concrete or paved floors.
Broken elevators or escalators - Most large office buildings and condominiums have many different sets of stairs, elevators, and maybe even escalators, but these machines require routine maintenance and inspection to keep them in safe working order. Elevator and escalator malfunctions can cause crippling injuries to victims that use these devices while on a property.
Steps in disrepair - Steps in stairwells, entrances, and exits must remain safe from obstacles and, for the safety of guests, should include handrails or an alternate form of entry/exit, such as a ramp. If an individual falls on steps due to improper care or lack of safety features, a landowner may bear liability for negligence.
Injuries That Can Result From a Slip and Fall Accident
Slip and fall accidents can result in minor to severe or even fatal injuries. Hazardous work environments and dangerous activities on properties commonly result in the deaths of patrons or workers. For a survivor of a serious slip and fall, the impact can prove overwhelming. Slip and fall accident victims commonly face a combination of injuries and a long road to recovery.
Common injuries in a slip and fall accident can include:
Traumatic brain injuries - The head may suffer severe trauma and lacerations in a slip and fall accident. When individuals slip backward or cannot brace for a fall, they may strike their heads on the ground or nearby objects, which can cause a concussion or other serious traumatic head injury.
Multiple fractures - Anyone can break a bone during a slip and fall accident, but elderly victims face a particularly high risk of this type of injury in a slip and fall. In fact, reports indicate that falls cause 95 percent of hip fractures.
Sprains or dislocations - Join sprains or dislocations can occur in a slip and fall accident. These injuries can cause additional damage to nearby nerves, ligaments, or tendons and can prove very painful for a victim.
Internal injuries - Blunt force trauma in a fall can cause damage, such as internal bleeding or injury to internal organs. Some of these injuries can prove life-threatening and may require emergency surgical intervention.
Spinal cord injuries - Neck and back injuries commonly result from slips, trips, and falls. While most of these injuries result in disc herniations or a pulled back muscle, more severe injury to a victim can cause partial or complete paralysis.
The Damages That You Can Seek After a Slip and Fall Accident in Palm Harbor
After a slip and fall accident, you will likely require emergency medical assistance and care. Victims of slip and fall injuries commonly miss work for days, weeks, and much longer periods if a severe injury occurs. These don't just constitute mere inconveniences in your life but can also cause significant financial burdens and stress on you and your family.
When you sustain an injury due to the fault of a negligent property owner, you may qualify for compensation for your losses after an accident. Whether through an insurance claim or a lawsuit, you can hold the parties responsible for your injuries accountable for their negligence.
Compensation that you may qualify to pursue after a slip and fall accident includes:
Medical costs
Income losses
Other losses that relate to your injuries
Contact Dolman Law Group Accident Injury Lawyers, PA Today and Fight for the Compensation you Deserve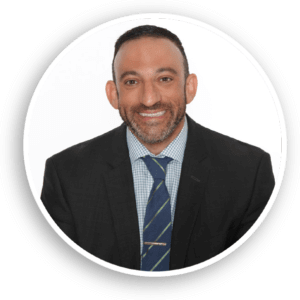 That is why if a Palm Harbor slip and fall accident injured you due to another person's wrongful or negligent actions, you need to reach out to a skilled attorney who can fight for the financial recovery and justice you deserve. With the law firm of Dolman Law Group Accident Injury Lawyers, PA, on your side, you can get this help, plus so much more.
Once you retain our firm, we can:
Go over your accident in detail, figure out if you have a viable claim, and determine the legal options you can pursue.
Answer all the questions and concerns you have regarding this accident.
Promptly investigate the accident and determine what happened and whom you can blame for your injuries.
Secure the evidence necessary to prove liability and damages.
Obtain experts such as engineers, accident reconstructionists, and doctors to help prove fault and the extent of your damages.
Ensure that all legal motions and documents are filed before time expires.
Take on the negotiations with the other side and fight for the fair settlement you deserve.
Proceed to trial, if necessary, and fight for the maximum compensation you need.
Do not wait any longer to seek legal help if you or a family member were harmed in a Palm Harbor slip and fall accident. Instead, contact Dolman Law Group Accident Injury Lawyers, PA today at (727) 677-5558 for your free case review, and let our legal team discuss your legal options and show you how we can fight for you and your rights.
---
Palm Harbor Office Location
2385 Tampa Road Suite 4
Palm Harbor, FL 34684
(727) 677-5558
Client Testimonial
"AMAZING and understanding attorneys! Did great on my case and I highly recommend Dolman Law Group Accident Injury Lawyers, PA for anyone that has been injured in an accident!"
Rating: 5/5 ⭐⭐⭐⭐⭐
Koralis R.
Jan 2020
Read more reviews on Google!