Palm Harbor, Florida offers a wide array of tourist attractions and enjoyable activities, from the Suncoast Primate Sanctuary to John Chestnut Sr. Park. A boardwalk by a boat ramp offers fantastic scenic views. At Wall Springs Park, visitors and residents can enjoy long, scenic bike rides. As a result, Palm Harbor sees a lot of tourist traffic, especially during the summer months.
Palm Harbor also, like any urban area, relies on big trucks to help deliver the goods tourists and residents need for shopping, groceries, or time spent enjoying the gorgeous area. Since Palm Harbor has more small county roads, rather than larger interstates, those big trucks often share the roads with casual travelers. Unfortunately, on smaller county roads, big trucks may have more trouble maneuvering, which can result in more serious accidents, many of which can cause substantial injuries.
If you do suffer injuries in a Palm Harbor truck accident, the Palm Harbor truck accident attorneys at Dolman Law Group Accident Injury Lawyers, PA can help you learn more about the compensation you deserve. Contact us today at (727) 677-5558 to schedule a free consultation.
Dolman Law Group Accident Injury Lawyers: Experienced Truck Accident Attorneys for Palm Harbor Truck Accidents
At Dolman Law Group Accident Injury Lawyers, PA, we have helped many past clients recover substantial compensation following severe truck accident injuries.
Take a look at some of our past claim results:
$3.2 million awarded to a truck accident victim in pre-trial mediation
$1.75 million awarded to a truck accident victim who sustained shoulder injuries and mild TBI
These past results cannot guarantee the outcome of your truck accident claim. However, at Dolman Law Group Accident Injury Lawyers, PA, we fight hard to help our clients get the compensation they deserve following severe injuries. Our experienced team of Palm Harbor personal injury attorneys helps our clients understand their rights so they can make informed decisions about how to proceed with their cases. We have robust methods to investigate claims and know the intricacies needed to bring a successful Palm Harbor truck accident claim.
Palm Harbor Truck Accident Injuries: Living With the Aftermath
Palm Harbor truck accidents can cause severe injuries. At some dangerous intersections, including the intersection of US 19 and Curlew Road, truck drivers may have a hard time avoiding collisions, with poor visibility or other drivers who fly through that intersection. Palm Harbor truck drivers may also suffer from significant fatigue, especially as truck drivers continue to be of limited supply across the nation.
After Palm Harbor truck accidents, victims may suffer from severe injuries, many of which can have long-term repercussions on every area of the victim's life.
Traumatic Brain Injury
The force of a truck accident can slam the victim's brain against the walls of the skull, causing immense trauma—especially if the victim hits their head on the steering wheel, dashboard, or back of a seat during the truck collision. Victims with traumatic brain injury may face a long, slow road to recovery, with symptoms of even mild traumatic brain injury often lingering more than a year after the initial accident.
Traumatic brain injury often causes substantial challenges with focus and concentration and can leave holes in the victim's short-term and long-term memory. In addition, because the brain regulates emotion, truck accident victims with traumatic brain injury frequently struggle with overreaction, emotional regulation challenges, or inappropriate emotional reactions to specific stimuli.
Spinal Cord Injuries
On the streets of Palm Harbor, many vacationing drivers, especially those that fly in for their vacations, may drive more traditionally "fun" cars: smaller vehicles that hug the road and offer high levels of speed. Unfortunately, these fun rides often come at a cost: more serious injuries in Palm Harbor auto accidents, especially if a truck becomes involved.
Many of these sportier vehicles have fewer safety features. As a result, victims may suffer serious injuries, including spinal cord injuries, which can leave the victim paralyzed below the injury site or cause a general loss of function in the organs below the injury. Even incomplete spinal cord injuries can result in decreased mobility.
Amputations
In a Palm Harbor truck accident, the greater mass of the truck can shear the door from a vehicle and take a limb with it, or cause such severe crushing damage to a limb that doctors cannot save it. Limb amputations may occur immediately from the direct force from the accident, or occur after the fact, when truck accident victims receive treatment and it becomes apparent that amputating the damaged limb is necessary to prevent worse damage, or because the limb is dead. In some cases, crushing damage can completely cut off blood flow to the affected limb, leaving the victim with dead tissue. While prosthetic devices can increase a victim's independence, they clearly cannot fully replicate the functions of a missing limb. Prosthetics can also create an ongoing expense in an amputee's life, since they require regular replacement to maintain function.
Broken Bones
The broken bones from a truck accident may mean substantial, ongoing pain and weakness in multiple areas of the body. Because of the immense force involved in a truck accident, many victims suffer multiple broken bones. Those broken bones can keep you from working or engaging in normal self-care tasks. Some broken bones require surgery to set. Victims may also note that broken bones cause pain that lingers long after the initial accident.
Burns
Some big trucks carry hazardous cargo, including dangerous chemicals. In a truck accident, those chemicals can spill out onto the road. In some cases, victims can touch those hazardous chemicals, leaving them with serious chemical burns. Palm Harbor truck accident victims can also suffer serious burns when they get thrown from the vehicle and suffer severe road rash, or if the vehicles involved in the accident burst into flame because of an errant spark after the collision. Burn victims often face a very long, complicated road to recovery. Burns cause some of the worst pain among truck accident injuries, and often leave behind severe scarring, which can have a long-term impact on the victim's physical, mental, and emotional well-being.
Seeking Compensation After a Palm Harbor Truck Accident: How Much Can You Expect?
After a truck accident in Palm Harbor, you are likely to find yourself with immense expenses and other considerable financial challenges. You may not have the income to pay your regular bills, even as they shoot up exponentially. At Dolman Law Group Accident Injury Lawyers, PA, we understand the financial challenges you may face after a severe truck accident and will work hard to help you seek the compensation you deserve for those financial losses. While we cannot guarantee the compensation you will receive for truck accident injuries, in general, the compensation you receive will depend on several key elements.
1. Who caused your accident?
A negligent truck driver, whether they failed to properly maintain their truck or became distracted while driving, may bear primary liability for an accident. Truck drivers usually carry substantial insurance policies that can offer considerable compensation after a truck accident. However, in many cases, your attorney's investigation may uncover other entities that share liability for your truck accident and your injuries, thus opening up other avenues for compensation.
For example, suppose mechanical failure caused your truck accident. Further investigation could uncover that the company that owns the truck ignored routine maintenance or failed to take care of a problem noted by the driver. You could find that the mechanic who worked on the truck last, particularly one external to the trucking company, failed to properly repair the vehicle or damaged it during the repairs, but certified it as roadworthy anyway. In these cases, these other parties could share liability for your truck accident injuries.
Often, an attorney's investigation uncovers a trucking company's liability for the accident and for the injuries you sustained. A trucking company may, to boost productivity or meet deadlines, force its drivers to exceed the federally limited hours they can spend behind the wheel each day. That trucking company may bear liability for any accidents caused by its fatigued drivers or drivers pushing the speed limit to make their deliveries faster. Likewise, the trucking company may bear liability if it pushes its drivers to drive under unsafe circumstances, such as driving while inebriated.
Each entity that may bear liability for your Palm Harbor truck accident likely carries liability insurance that can help to provide the compensation you need. Those insurance policies, however, do have limits. If the cost of your injuries exceeds the compensation offered by the insurance policy, those limits can determine how much you can ultimately recover for your injuries.
2. What injuries did you suffer in your Palm Harbor truck accident?
Palm Harbor truck accidents can result in severe injuries for the victims of those accidents. The greater mass of a truck, not to mention the longer it takes that truck to maneuver, may mean that truck accident victims suffer much more severe injuries.
Those injuries typically bring with them high medical costs. If you suffer lifelong injuries, including spinal cord injury or amputation, you may have medical costs that continue for the rest of your life.
Your medical costs typically form the foundation of your truck accident claim. If you got lucky and walked away from your Palm Harbor truck accident with relatively minor injuries, you may not have the immense medical bills faced by an accident victim who suffered severe injuries and will spend a long time in recovery.
You can claim compensation for any medical expenses associated with your accident as part of a personal injury claim, including emergency treatment, procedures to treat your injuries, and ongoing care as you recover, including physical and/or occupational therapy. Talk to an attorney to determine all medical expenses you may claim, such as for items like durable medical equipment or modifications to your home, which often necessary in truck accident cases due to severe injuries, as part of your truck accident claim.
3. How much work did you have to miss because of the injuries sustained in your Palm Harbor truck accident?
Sometimes, truck accident victims can get back to work soon after the accident. Their employers might work with them to help them get back to the office as soon as possible, even if performing work modified to account for their injuries, especially if they faced relatively few injuries.
On the other hand, some injuries can prevent you from taking on your usual job duties at all. You may have no ability to do anything by lie in bed and recover, or you could struggle to perform your usual work tasks because of pain or brain injury. Your employer might also prefer that you recover at home due to potential liability concerns.
The more time you spend out of work, the more those lost wages may start to add up. Sometimes, you can use vacation or sick time to help cover some of your losses. Other times, you may simply lack a source of income while you manage your recovery. A personal injury attorney can help you calculate those losses as part of your Palm Harbor truck accident claim.
4. What else did you suffer in your Palm Harbor truck accident injuries?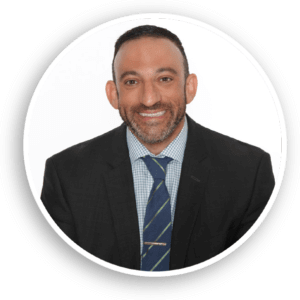 If you headed to Palm Harbor for vacation, those truck accident injuries might have interfered with your ability to enjoy that vacation at all. You may suffer from depression or increased anxiety because of your accident. You may miss out on other opportunities coming your way, including simply living your life as you used to. As part of a personal injury claim, you can demand compensation for pain and suffering, which can include not only the physical elements of your suffering, but also the mental and emotional anguish that often accompanies a serious truck accident injury.
Contact Dolman Law Group Accident Injury Attorneys, PA for a Free Consultation on Your Palm Harbor Truck Accident Claim
If you sustained severe injuries in a truck accident in Palm Harbor, contact Dolman Law Group Accident Injury Lawyers today at (727) 677-5558.
Palm Harbor Office Location
2385 Tampa Road Suite 4
Palm Harbor, FL 34684
(727) 677-5558
Client Testimonial
"AMAZING and understanding attorneys! Did great on my case and I highly recommend Dolman Law Group Accident Injury Lawyers, PA for anyone that has been injured in an accident!"
Rating: 5/5 ⭐⭐⭐⭐⭐
Koralis R.
Jan 2020
Read more reviews on Google!