When a tornado strikes, the damage can prove catastrophic. Even minor or moderate damage, such as a tree falling on a roof, can leave your home uninhabitable or cause your business to close for weeks or even months. Promptly getting the money from your insurer for repairs and property losses offers the best way to get your life back to normal. However, this process does not always go smoothly. A Clearwater tornado damage lawyer could help.
Dolman Law Group's property damage attorneys work with clients to help them get back on their feet after a tornado. We represent property owners with damage and seek money for repairs, property losses, temporary relocation, and other expenses. Our Clearwater tornado damage attorneys know how to assist if you are just starting to file a claim or want help with a denial. In addition, we offer free case reviews so you can learn more about your options and our services. Call now to get started.
Dolman Law Group Manages Tornado Property Damage Claims in Clearwater
Our property damage lawyers serving Clearwater can help clients ensure their rights remain protected and seek the payout promised by their insurance coverage. We know how to evaluate your policy, determine your covered damage, and take action to pursue a fair payout from your insurance carrier. We help homeowners, business owners, and renters. As a part of our commitment to our clients, we do not represent the insurers—we represent people like you.
When you call our team, we can review your claim and next steps with you for free. We provide initial consultations at no cost. We believe you should know what your policy covers and what you can do if the insurer refuses to pay for it. We also assess your options and explain how our team can help.
Our clients generally reach out to us to learn more about our services when:
They See Damage to Their Home or Business
Some clients enlist our help from the start. We often do so when catastrophic damage results from a storm. Getting enough money to repair your home, recover money for your losses, and rent another place to live during this time can prove challenging. Having our attorneys on your side from the start can help.
They Run Into an Issue With the Insurer
Many manage their claims until they run into a problem. They could feel unsure how to get their insurer to increase their offer or payout according to their policy. Fighting an insurance company can prove difficult and stressful. However, our team knows how to handle them and hold them accountable for paying the money our clients deserve based on their policy terms.
They Receive a Denial
Sometimes, an insurance company denies a tornado damage claim. This may happen for many reasons. Insurers may overturn their decision based on an appeal and additional supporting evidence. Our team helps clients build support for their claims and navigate the appeals process.
The Dolman Law Group works with local counsel in any jurisdiction outside Florida for the purpose of filing lawsuits in jurisdictions wherein we are not licensed. Thus, we will follow each state's ethical rules to ensure a local attorney is involved.
Dolman Law Group Tornado Damage Attorney Difference
At Dolman Law Group, our attorneys set themselves apart in several ways. First, we bring a personal commitment to our clients. Each client gets the personal cell phone number of their attorney. They can call or email with questions or concerns anytime.
Second, the insurance companies respect us. This does not mean they like to hear we represent their policyholders. However, they know we understand the insurance industry, how the claims process works, and what they need to see to approve a claim. We know how to ensure they provide our clients with the payout they deserve and hold them responsible for the coverage promised in each policy.
Dolman Law Group works based on contingency fees. We do not require upfront fees, retainers, or hourly rates. Instead, we charge attorney's fees as a portion of your payout. We do not charge these fees unless you receive compensation.
Our Property Damage Lawyers Understand Clearwater Tornado Damage
While storms that bring tornadoes often have a lot of rain and large hail, the wind does the most damage. Tornado can reach between 250 and 300 miles per hour. As a result, even relatively minor tornadoes have significant winds that can peel away roofs, shift homes off foundations, and damage some structures.
Wind damage happens commonly. According to the Insurance Information Institute (III), it was the top cause of homeowners insurance claims in 2020. Wind and hail damage claims comprised 45.5 percent of all claims that year. Tornadoes often happen more commonly in Florida than most realize.
According to the Florida Climate Center at Florida State University, the state has more tornadoes per 10,000 square miles than any other state. This includes those in areas known for large, destructive, and frequent tornadoes, such as Tornado Alley and Dixie Alley.
The areas of Florida that have the most tornadoes include:
The west coast from Tampa Bay to Fort Myers
The Western Panhandle
Certain areas along the Atlantic coast
As you can see, Clearwater falls among one of these regions that more commonly see tornadoes. Unfortunately, these destructive and deadly storms are no stranger to the Clearwater area. This includes:
April 1966
An April 1966 tornado that began near Clearwater injured 530 people and killed 11. The F-4 tornado was one of the strongest ever in the state.
May 1978
An F-3 hit High Point (north of Clearwater) 12 years later, in 1978. This storm killed three people and injured 94. Many were from High Point Elementary School, which sustained heavy damage.
Florida Tornadoes Can Involve Complex Storm Damage
Tornadoes sometimes occur alongside other significant weather systems, as well. This may include hurricanes, tropical storms, and other storm systems. This can make the claims process even more complex and difficult. The insurer may try to claim your damage occurred because of the hurricane and charge you an additional deductible or take other steps to threaten your fair payout.
If this happens to you, our attorneys can help. We could prove what happened, gather evidence to show your losses and necessary repairs, and demand fair compensation based on the facts of the case and the terms of your policy. Let our attorneys take on the insurance company while you focus on more important things you need to do.
Our Clearwater Tornado Damage Lawyers Can Explain Your Coverage
Many people do not know about the details of their homeowners insurance policy. After a major disaster and property damage, the insurance company may try to use these terms and conditions to reduce your payout or deny your claim. It pays to know your rights and what your policy covers.
Our attorneys understand how property damage insurance works, the usual exclusions, and how to translate your policy into a language you understand. We can review your policy with you and explain your coverage based on your tornado damage, repair needs, and other losses and expenses.
In general, most homeowners insurance policies cover three types of losses:
Structural Repairs
Your homeowners insurance should cover the cost of repairs to your primary dwelling up to the policy limits as long as the damage occurred for a covered reason. For example, most policies include wind damage, falling trees, and related events. They also cover repairs to other structures such as outbuildings, fences, sheds, and decks, although the terms of coverage may differ from your home.
Commercial property damage insurance for a business property you own likely includes this type of coverage. The insurer should pay for the necessary repairs such as broken windows, damaged roofs, missing or broken siding, and other damage to the structure itself.
Replacement or Repair of Damaged Property
Homeowners, commercial property damage, and renters insurance generally cover the contents of the home that sustains damage in a storm. This could include appliances, furniture, personal items, equipment, and more. Any damage that occurs to something outside of a physical part of the structure could fall under this category. The insurance company will want an inventory of damaged items and their assigned values to pay for these losses.
Generally, insurers value the contents of a home or business in two ways. They either use a replacement value or an actual cash value. The difference between the two is that actual cash value considers the item's age and depreciation. Therefore, the payout for a policy using replacement value is generally higher.
Temporary Relocation Expenses
When a tornado causes major damage to your home, you may not have the ability to stay there. This could prove a short-term issue until you can tarp the roof or board the windows. On the other hand, months could pass before you can make repairs and return to your life. This can prove both extremely stressful and expensive. For homeowners, insurance usually pays some of these expenses.
This could include:
Rent, hotel expenses, and other costs of moving
Money for basic needs such as toiletries
Additional transportation costs
Pet boarding, as needed
Laundry expenses and other miscellaneous costs
This type of coverage can vary, so it depends on your policy terms. If you have not met with our team and do not know about your options, we suggest saving receipts for all your expenses in one place. Then, if we work on your case, we can review them to determine which falls under your covered expenses.
Policy Exclusions
Your policy likely has several exclusions, as well. This varies by company, although state law dictates some coverage. For example, Florida requires all insurers to offer sinkhole coverage. However, many allow policyholders to opt out. Flooding, storm surge, earthquakes, and landslides are all common exclusions.
We understand that you must get your payout as soon as possible. However, knowing your coverage and the money you deserve based on your policy terms can prove essential to demanding compensation and getting a payout. Our team can review your policy and coverage with you for free today.
Let Our Property Damage Attorneys Handle Your Clearwater Claim
At Dolman Law Group, our property damage attorneys represent Clearwater clients who need to recover compensation from their insurer to repair their home or business, replace lost property, and pay for other covered expenses. Some policyholders effectively file claims on their own and receive compensation, but this process is not always easy and rarely goes as smoothly as one would like. It often brings additional and unnecessary stress during this frustrating time.
When you work with an attorney from Dolman Law Group, our team can handle the most frustrating parts of this process. We know how the insurance claims process works and the things insurance representatives do that could hurt your case.
We could help when you encounter:
Lowball offers
Underestimating repair costs
Refusal to cover included losses
Unreasonable delays
Rude or uncooperative claims adjusters
Difficulties with inventories of losses
Claims denials
Allegations of misrepresentation
Demands for more evidence
Other bad faith actions
Our Clearwater property damage team knows how to build strong support for a tornado claim and document our client's losses. We handle these claims all the time and know how the insurers work. They need undeniable documentation that a covered event caused the damage and that the policyholder legitimately experienced significant losses.
We could help clients take the necessary steps to prove to the insurer they have covered losses and deserve fair compensation.
This includes:
Showing what happened and what caused the damage to their property
Estimating the cost of repairing the damage
Inventorying and valuing lost or damaged personal property
Determining other covered expenses and losses based on the policy
Our attorneys do not back down from an insurance company that treats our clients unfairly. We can demand fair compensation based on their property damage coverage and try to work with the insurer to secure a payout. However, we cannot allow the insurance company to lowball their offers, underestimate repair costs, or use similar other tactics to reduce the compensation they collect.
Our clients deserve to have their insurance companies provide compensation for their covered losses up to the policy limit. However, when the insurance representatives do not cooperate, we may not play nice, either. We may need to challenge their decisions, sue, or take other action on our client's behalf.
When we file a claim, appeal a denial, or sue the insurer, we need to know and follow strict guidelines. Doing so can prove essential to protecting your right to fair compensation based on your policy terms. For example, Florida law sets a deadline for suing the insurance company. We only have five years from the date the damage occurred to file the complaint. Missing this deadline could bar you from recovering any compensation.
Our Clearwater Tornado Damage Attorneys Appeal Insurance Denials
If your insurance carrier denies your tornado damage claim, our attorneys can help. Based on your coverage terms, our team can review your policy and assess the damage to identify the money you deserve. We can also look at the denial notice to learn more about the issue the company says it has with your claim.
The insurance company's claims may prove untrue or easily disputed. They also may not have the correct documentation necessary to approve your claim. Sometimes, the insurance adjuster failed to look hard enough for the needed answers or was missing a single document or photo that could have changed the decision.
Your insurer must notify you of your claim denial in writing. We can review this notice with you, help you understand what the company says about your claim, and what options you may have to address the issues.
Reasons for a denial could include:
Missing the filing deadline, which could jeopardize your claim unless you can show you acted on time or have a legitimate reason for missing it
Missed premiums, which often lead to a canceled policy unless you can show you paid them
Insufficient support for your claim, which may be rectified by asking the insurer to reconsider the claim with new evidence
Exclusions apply, which could require us to appeal and fight to show the cause of your property damage falls under your covered perils
Failing to mitigate additional losses, an allegation we could eliminate by showing it is untrue or explaining why
Allegations that you misrepresented your damage, cause, or expenses, which require strong evidence to prove otherwise
When you receive a denial notice or believe one is forthcoming, reach out to our team. Your initial consultation is always free, and hiring our team comes with no obligation. We can discuss your options and how you could overturn a denial based on your specific case's facts. Your options could include:
Getting the Insurer to Reconsider
Sometimes, insurance companies can reconsider a claim if we contact them to let them know we have additional evidence to submit. This may prove possible if they have not officially denied the claim, and we believe this offers the next best step forward.
Filing an Official Appeal
If the insurance company sends you a denial notice, they may force us to file an appeal and navigate their appeals process to challenge the decision. We handle this for our clients, including gathering and providing additional evidence necessary to prove the claim and overturn the denial. If this proves ineffective, other options still exist to fight their decision.
Suing the Insurance Company
Sometimes, we must sue the insurance company on behalf of our clients. For example, they may unfairly deny a claim or refuse to pay based on the terms of the client's policy. When this occurs, suing and preparing the case for trial may offer the next best option.
If your insurance company refuses to pay for the coverage provided under your policy, our attorneys could help. You do not have to do this alone.
When a client works with our team, we ensure they:
Know what their policy covers and how it applies to their property damage
Understand why the insurance company denied the claim
Have options for fighting the claim denial
Have the resources necessary to get the evidence they need
Feel confident in our ability to fight their denial
Do not have to navigate the appeals process on their own
Seek the money they deserve based on their policy terms
Let our attorneys go to work for you after a Clearwater, FL claim denial. You can contact us to learn more about how we can help.
Frequently Asked Questions (FAQs) About Clearwater Tornado Damage
While we encourage everyone to connect with our team for a free case review, we know you may be in the early stages of looking into what happens during a tornado damage claim. Below we included answers to some of our most frequently asked questions. If you want more information or answers specific to your circumstances, you can call us for your free consultation.
Should I Hire a Lawyer to Help With My Tornado Damage Claim?
Some people handle their own tornado damage claims without hiring an attorney or getting any type of outside help. However, not all claims go smoothly, and some policyholders may struggle to recover the money they deserve based on their policy's terms.
When a client chooses to hire our team, they do so because we know how to handle these claims. We provide guidance and advice, representing their best interests and fighting for the money they deserve based on the policy they paid for. Working with an attorney can greatly reduce your stress and make getting your settlement easier for you.
How Can I Find Out What Losses My Insurance Policy Covers?
Many people call their insurance carrier to learn more about their policy coverage following a tornado. While they will likely answer your questions, they may not explain the terms in full detail. They do not work for you. Instead, their employer—the insurer—wants to pay out as little as possible for each claim. For this reason, they may not fully explain your coverage as our team can.
Connect with our team if your home or business in Clearwater has tornado damage. We can review your property damage policy and explain your coverage. We know how these policies generally work and can help you understand the terms, limits, and other details.
What Do I Do if I Have Catastrophic Damage to My Home?
If your home has catastrophic damage following a tornado, your primary concern is likely protecting your family and ensuring you have somewhere safe to stay. As soon as possible, take any necessary action to stop further damage, such as tarping a damaged roof. Afterward, your attention may turn to notifying your insurer and preparing a claim.
You can ask your insurance company representative about coverage for your temporary relocation expenses during your first conversation with them. They could give you more information about your policy.
We also encourage you to reach out to our team. We can review your options and handle your claim from start to finish. Our advocacy may help make this difficult time less stressful. You can focus on your family while we fight for the money you need to begin rebuilding or repairs.
How Long Will I Remain Out of My Home After a Tornado?
How long it takes to get your life back to normal after tornado damage depends on several factors.
Three of the most important include:
How long it takes to negotiate a settlement with the insurer
The severity of the damage to your home
The availability of contractors and subcontractors needed to do the work
After a tornado, the damage often proves severe and widespread. If your home needs major repairs or rebuilding, it could take as long as 18 to 24 months. This can prove especially true when construction crews work on many structures in the same area, which is common after a severe tornado or storm.
We may not know how long you could be out of your home without more specific details of your case. Repairs can begin sooner if you reach an agreement with the insurer. Our team can help. The sooner you reach out to our team, the sooner you could reach an agreement with the insurer—and begin moving forward with your life.
Will My Insurance Company Pay for My Temporary Relocation?
Many insurance policies pay for temporary relocation after a homeowner sustains enough property damage to make it impossible to remain in their home. In tornado damage claims, this happens commonly. Broken windows, structural damage, roof damage, and other common tornado concerns can force families to temporarily relocate after a storm.
The coverage terms and limits for temporary relocation vary from policy to policy. You may have access to money for an apartment or hotel, pet boarding, transportation expenses, laundry, some meals, and more. Our team can assess your coverage and ensure you keep the necessary receipts for reimbursement.
My Insurer Denied My Claim. What Are My Options?
A claim denial does not mark the end of your case. The insurance carrier likely hopes you will drop your claim and pay for the repairs out of pocket. However, our team could help you keep fighting. You could challenge the decision when an insurer refuses to pay your claim.
Our team could help you get the insurer to reconsider with additional evidence, appeal their decision, or sue the insurer and ask a judge to award money in your case. We can help you develop a plan when you contact our team and let us handle your claim denial.
How Much Does It Cost to Work With a Property Damage Lawyer?
You will not have any initial fees when hiring one of our lawyers to handle your property damage claim. We do not charge any upfront fees, and we do not ask for any hourly billing. Our attorneys work based on contingent fees. This means you will only pay attorney's fees for your case if we recover money for you. If you don't win your case and see a financial result for your claim, you don't pay our team.
We can discuss more about how contingency fees work and answer your questions during your free consultation. In general, our attorneys receive a portion of your financial recovery after the conclusion of the case. We can agree on this percentage before you sign a contract for representation.
How Can I Talk to Someone From Dolman Law Group About My Claim?
You can connect with our team today to learn more about your policy, claim, rights, and options. We regularly discuss property damage claims for free with Clearwater residents and business owners. We understand how frustrated and stressed you likely are. We could help you seek the compensation you need to repair or rebuild your home, replace the lost contents, and pay for a temporary place to stay during this time.
Get started today by calling or using the online contact form to connect with our team. We have someone available to take your call 24/7. You could start your free consultation right away.
Our Clearwater Tornado Damage Lawyers Can Help With Your Claim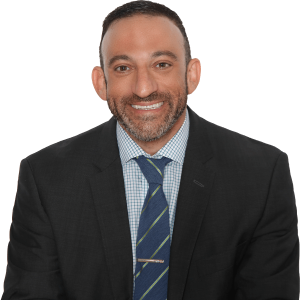 Dolman Law Group provides free consultations for victims of tornado damage in Clearwater. We want to ensure you know your options based on your insurance policy and the property damage to your home or business. One of our team members can assess your coverage and discuss the claims process with you today for free. If you choose to hire us, we could help you seek fair compensation from your insurer.
Contact us now at (727) 451-6900 to get started. You can reach our team using the online contact form or by calling us. During your call, you can ask all of your questions about your tornado damage claim—with no obligation involved. We are ready to review your claim and the next steps with you now.
Dolman Law Group Accident Injury Lawyers, PA
800 N Belcher Rd
Clearwater, FL 33765
Phone: (727) 451-6900