You likely need to repair cast iron pipes quickly when one fails and causes problems in your home or business. However, insurance companies often make this more difficult than necessary. They may try to lowball your payout, deny your claim, or refuse to cover some types of damage. A Clearwater cast iron pipe damage lawyer can help.
At Dolman Law Group, our property damage lawyers could help you recover the money you need to repair your damage, cover losses, temporarily relocate, and get your life back to normal. We know how stressful a home emergency can be. So, let us help make the recovery process easier.
We offer free consultations for those facing property damage and losses. Call us today, and let us review your options at no cost to you.
Our Attorneys Can Help With Your Cast Iron Pipe Damage Claim in Clearwater
At Dolman Law Group, our attorneys represent Clearwater residents struggling to recover compensation for the damage to their home or business after a cast iron pipe failure. Unfortunately, insurers commonly deny these claims, try to pay as little as possible, or even say their policies do not cover this type of damage.
Our lawyers can review your policy, determine your coverage, develop your case, file your claim, take legal action, or take other steps to pursue the money you need to:
Repair your home or business
Repipe the structure, if covered
Replace flooring, appliances, and other items damaged by water
Cover some of the temporary relocation costs
When Do Our Attorneys Take on Cast Iron Pipe Damage Claims?
We can go to work on Clearwater property damage claims at any point in the process. However, some types of claims cause more frustration with insurance companies than others, and cast iron pipe damage can prove especially difficult to navigate. For this reason, we may get involved in these cases earlier than others.
Policyholders often learn early on that their insurer does not want to cooperate with their claim, provide coverage for their range of damages, or take other steps to help them get the compensation they need. As a result, they often reach out to our team for help, and we may take over for them at that time. Others call us after the insurer denies their claim and want our help with an appeal or otherwise fighting the decision.
Lastly, some clients call us from the beginning. They do not know how to handle their claim independently, or they know the difficulties they could face with insurance companies related to cast iron pipe damage. Alternatively, they may not have the time or the know-how to begin this process.
Our Lawyers' Commitment to Our Clients
Our team philosophy means that we put the client first. We believe in committing to every case we handle, treating the client like they were a friend or family member. The insurance companies respect us and know we understand how their industry works, but we never represent them. We want our clients to feel confident that we stand by their side.
Clients receive their attorney's personal cell phone number and other contact information. We want you to feel comfortable calling, texting, or emailing your lawyer when you have a question or concern. Personal relationships allow us to serve each client better.
We also do not charge our clients any hourly fees, retainers, or other upfront costs. We only charge attorney's fees if we win the case and recover compensation for a client. This helps our clients keep as much money in their pockets as possible during their most challenging times.
Cast Iron Pipe Damage Happens Often in Clearwater, and Our Attorneys Can Help
Cast iron pipes were a common choice for water and sewage lines in the past. They generally last for decades and have few problems in most areas. However, wet and hot conditions can lead to corrosion and early failure of these pipes. This makes them a poor choice for most areas in and around Clearwater.
When a cast iron pipe fails catastrophically, it can leave you with water flooding into your home. Since many builders use these pipes for sewage, this is not always clean water. The cost of cleanup and repair varies widely, depending on the house's amount of cast iron pipe. However, cast iron pipe replacement can generally prove one of the most expensive repairs. In addition, you may need a full repipe to replace it if it rusted enough to have a serious leak.
When it comes to putting a price on this type of job, you may need to consider many factors, including:
How many bathrooms, sinks, and other fixtures you have
If you need to remove any concrete floor or the foundation to access the pipes
If you have anything in your home that prevents you from easily accessing the pipes, such as your kitchen island
If you need to replace showers and sinks
The damage to your home and possessions caused by the water leak
According to the Insurance Information Institute (III), the average homeowners insurance payout for water damage is $11,650. However, this does not account for the many specific costs of cast iron pipe replacement. It also includes burst pipes from freezing, leaking appliances, and more.
While you will need to replace your pipes and possibly some fixtures, you must also repair the damage to your home and personal items.
This could include:
Drywall
Flooring
Ceilings, if the leak was upstairs
Taking steps to prevent mold
Replacing any appliances, electronics, equipment, or personal items
Replacing your pipes may cause more damage, which could entail additional repairs. For example, to replace the pipes bringing water into and removing sewage from your home, plumbers may need to remove sections of flooring. Therefore, this can quickly lead to a high-cost repair bill.
Because of the significant cost of cast iron pipe damage and repair, homeowners likely need their insurance company to cover these incidents. For the same reason, many insurers try to avoid paying for damages, repipes, and repairs. Instead, they look for reasons to deny these claims, put strict limits on them, or take other steps to prevent high payouts for homeowners.
Understanding How Property Damage Insurance Works in Clearwater
When you have a cast iron pipe emergency and someone needs to file a property damage claim, one of these policies generally applies:
Commercial property damage insurance
Renters insurance
Depending on the type of policy and the policyholder's needs, these policies can provide dramatically different coverage. Even within the same category, the coverage can differ. Generally, a standard homeowners insurance policy provides coverage for dwelling repairs and temporary relocation and may cover other losses.
A homeowners insurance policy usually covers dwelling repairs. This part of the coverage pays for damage to the home's physical structure after covered events. For example, you could get compensation for the removal and replacement of pipes, repairs to walls, flooring, ceilings, mold prevention, and other work to the home itself. In addition, commercial property damage insurance likely includes this coverage when a business owns a building.
Homeowners, renters, and commercial property insurance generally include the replacement or repair of the contents of the building. When a pipe bursts or otherwise fails, clean water or sewage could flood the home. This often damages many items and possessions.
This includes:
Appliances
Rugs
Electronics
Furniture
Equipment
Personal items
Clothing
Homeowners coverage also includes temporary relocation in many standard policies. This provides some money to help you stay in a hotel, rent an apartment, or lease for as long as repair work continues and until you can safely live in your home again. Depending on the damage to your home and necessary repairs, you could need a relocation plan for days, weeks, or even months.
Cast Iron Pipe Exclusions and Limits
While most policies cover cast iron pipe concerns and related water damage, some may exclude or limit your coverage. These companies know that these cases cost them a lot of money. To combat that, they often look for ways to deny a claim or impose limits on the coverage. As a result, consumers filed thousands of cast iron pipe damage lawsuits against insurers in recent years.
For example, Citizens Property Insurance Corporation, a not-for-profit company created by the Florida legislature, limits water damage repair claims. Additionally, the company caps these claims at just $10,000. You can only receive a larger payout by using their Managed Repair Contractor Network for all home repairs.
Exclusions also include issues caused by lack of maintenance. Something that seems only a minor leak could later turn into a larger issue and may not receive coverage. After all, your insurer expects you to perform regular maintenance and upkeep on your home.
To this end, you must:
Notify your insurer of any water leak or damage as soon as possible
Ensure you document the leak when it occurs, such as taking pictures
Work to limit the damage done by turning off the water or taking other actions
Meet all applicable deadlines set by the insurer
Call us if you need help understanding your policy or filing your claim
You must report any water damage from a cast iron pipe or another leak as quickly as possible. Your insurance company may look for reasons to deny your claim. If you do not notify them immediately and take steps to mitigate further damage—such as allowing them to send a team for cleanup as soon as possible—they may try to use it as an excuse to deny your claim later.
How Our Clearwater Cast Iron Pipe Damage Attorneys Help Clients
When you invest in an insurance policy, pay your monthly premiums, and then experience a covered event, you likely expect a payout that allows you to make repairs. However, this does not always happen. Insurance companies let you pay for coverage every month and then often fight you for every penny when they need to pay. Our attorneys believe you have a right to the compensation you pay for based on your policy terms.
When we sign on to handle your claim, we immediately take steps to protect your rights.
This may include:
Managing all communication with the insurance company
Documenting your damages and necessary repairs
Ensuring you took the necessary steps to mitigate your damage
Reviewing your policy and other correspondence with the insurer
Looking for similar cases with the same insurance company
Our clients often come to us when they don't know where else to turn. We want you to feel confident that you have someone on your side who knows property damage claims, how to navigate this process, and how to aggressively seek the financial recovery you need to repair your home or business. Our team can handle your claim from start to finish or take over once you hit a snag with the insurer.
These claims rarely go smoothly. We stand ready to fight for the money you need based on your damages and policy. We build strong support for our clients' claims and could do the same for you. We know that you need your payout for your financial future. For many people, this offers the only way they can repair their home.
As a part of developing support for your claim and pursuing compensation on your behalf, our team may:
Investigate what caused your water damage
Work with experts who can document the corroded pipes
Get estimates for repairs and repiping
Help you inventory and value your damaged property
Catalog your temporary relocation expenses and determine your covered costs
Establish a fair settlement range for our negotiations with the insurer
Develop a plan for how to approach the case if the insurer refuses a fair payout
When an insurance company makes it impossible for our attorneys to negotiate a fair settlement for our clients based on their policy and covered damages, a lawsuit can prove necessary. We generally have up to five years to begin litigation under Florida law. This clock begins running on the date the damage occurs.
Of course, we know you need to see money from your claim as soon as possible, so we act quickly when it becomes apparent that you need to file a lawsuit. We represent your best interests throughout this process and advocate for you to receive the money promised by your policy.
Fight a Claim Denial With Help From a Clearwater Cast Iron Pipe Damage Attorney
Unfortunately, insurance providers regularly deny cast iron pipe property damage claims in Clearwater and across the state. Our attorneys understand this concern and know how to navigate the appeals process to challenge a denial. Each company has its specific process, but we manage this for clients. As a result, our attorneys can:
Assess and Help You Understand Your Coverage
Connect with our team if you filed your claim and received a denial. We can look at your policy and denial letter when investigating your case. This can help us better understand your coverage based on policy terms and your insurer's reason for denying your payout.
When we decide to work together, we can use this information to develop a plan to fight the denial and seek fair compensation based on your needed repairs and other covered damages.
Determine the Reason for Your Denial
As a part of representing you and helping you challenge a property damage claim denial, our team needs to assess the reason why your insurer denied your claim. You should have this information in your denial letter.
Some common examples of why they deny claims include:
The policyholder missed the filing deadline.
They canceled the policy because of missed premiums.
There was insufficient evidence to support the claim.
They say a cast iron pipe failure is an excluded peril in the policy.
They blame the damage on the policyholder for failing to limit further losses.
They say the damage did not occur because of a sudden failure.
They accuse the policyholder of misrepresentation or lying about their claim.
Get the Insurer to Reconsider the Claim
Sometimes, an insurance company indicates they will likely deny a claim before officially sending the denial notice. When this occurs, we could convince them to let us submit additional evidence or otherwise reconsider the case. This may also prove possible simply because the insurer recognizes that the property owner will not back down, since they hired a lawyer to handle their communication.
Navigate Your Appeals
Filing an official appeal and the necessary steps to do so depends on the insurer and their process. However, our team handles these all the time and can take care of them for you. We can gather and present additional evidence and take other steps needed to show the insurer that your property damage falls under the terms of your homeowners or commercial property damage policy.
Take Additional Steps to Seek the Money You Deserve Based on Your Policy
Some cases require us to sue the insurance company because they refuse to uphold their end of the policy for our clients. Cast iron pipe property damage lawsuits happen somewhat regularly. Many insurers try to deny these claims because of the significant cost of repiping, repairs, and other related expenses.
When you receive a denial notice, reach out to our team as soon as possible. You do not have to do this alone. We can help. Let our knowledgeable attorneys go to work on your case. With a lawyer on your side, the insurer may take you more seriously and more willingly agree to a fair payout based on your policy and necessary repairs.
Frequently Asked Questions (FAQs) for a Clearwater Pipe Damage Lawyer
Cast iron pipe damage claims are one of the most common and most complex insurance claims in the state. Our team can help you understand your case and options for free during your initial consultation. Below, we also provide general answers to some of the most commonly asked questions our team hears:
Why Might I Want a Clearwater Pipe Damage Attorney?
No law states that you must work with a lawyer, but doing so can help you navigate the claims process, recover the money you need, and get your repairs completed. In addition, it can greatly reduce the stress you have to face during this process since your attorney can handle all interactions with the insurance company on your behalf.
Many insurance companies do not take their policyholder's side when it comes to compensating them fairly based on their property damage and the cost of their necessary repairs. Understanding the tactics they use, the evidence needed to document your damages, and how to demand a fair payout are all advantages of having a knowledgeable attorney handling your claim.
How Long Can I Wait to File My Claim?
All insurance companies set their own deadlines for notifying them about damage and filing your claim. Florida law sets the deadline for filing a complaint in a local civil court and litigating the issue. In general, you typically have a short period to report the damage and then longer to file your claim and document your damages. However, missing these deadlines could jeopardize your payout.
Additionally, you should know that water damage policies cover only immediate, emergency leaks. If you do not report the damage quickly after it occurs, the insurer may use this as a reason to deny your claim. We recommend reporting it as soon as possible, preferably within 24 to 72 hours.
Document everything, take action to help limit further damage, and then notify your insurance company. Do not downplay the damage or provide further information at this point.
Does My Homeowners Insurance Coverage Include Cast Iron Pipe Damage?
Standard homeowners insurance policies include water damage, including failure of a cast iron water or sewer pipe. However, these policies can vary. You may have exclusions, limits, or other terms in your policy that affect your coverage of these events.
Our team can review your policy with you for free. Connect with our team, and let us look over your policy to determine your coverage based on the damage your home sustained. We can also discuss your options if you received a claim denial or you face other issues with your Clearwater water damage claim.
Do Some Companies Limit Cast Iron Pipe Damage Coverage in Their Policies?
While cast iron pipe damage is a covered peril in most standard property damage policies nationwide, some companies limit coverage for policies sold in the state. These pipes experience much higher rates of failure in our region, and other perils—hurricanes, tornadoes, and sinkholes—are all common causes of property damage claims in the state, too.
Some companies may exclude water damage from cast iron pipe failures, refuse to pay for repiping or repairs to the pipes themselves, or require you to agree to other terms to payout for this type of damage.
Why Is Cast Iron Pipe Damage an Issue in the State?
Cast iron pipes often last 100 years or more. Historically, they were common in residential construction, so many homes built before a certain time have them. This type of construction does not fare well in our region. They may last only a few decades because of the high rate of corrosion in hot, damp climates like we have in Clearwater year-round.
As more and more of these claims occurred, the insurance carriers began to notice. They had to pay for expensive repairs and repiping, replace flooded furnishings, and cover the expenses related to remediation and mold prevention. These were not only common claims, but expensive ones. This was when they began placing limits and other caveats on the coverage for these claims.
Why Might I Want to Work With a Lawyer Familiar With These Incidents?
Cast iron pipe claims come with different considerations compared to some other types of water damage cases. They often entail a higher level of expense and extensive repairs—along with the current climate about them in the regional insurance industry. Having an attorney on your side who knows how the insurers handle these claims and how to counter their tactics can only help your case.
If you approach these like normal water damage claims, you could easily say or do the wrong thing and give the insurance carrier a reason to deny your claim. When your attorney handles all communication with them, it limits the chances of this occurring and jeopardizing your payout.
What if My Insurer Denies My Claim or Only Offers a Limited Payout?
If your insurance carrier denied your Clearwater cast iron pipe damage claim or only offered you a lowball, limited payout, contact our team. We can review your policy to determine how much you really deserve based on your coverage terms. We could challenge the insurer's decision or document the value of your covered expenses and losses and demand a fair settlement.
Our attorneys advocate for our client's best interests. We believe you deserve the coverage promised in your policy, and we could develop a stronger claim, appeal a denial, or sue the insurer and take the case to trial.
How Do Attorney's Fees Work With Property Damage Lawyers?
At Dolman Law Group, we do not charge our clients anything upfront. Instead, we work based on contingency. Therefore, we ask no retainers or hourly fees. You do not have to worry about paying us more every time you call with a question or concern. Our attorneys do not charge attorney's fees unless we recover money for you in your case.
During your initial conversation with our team, we can explain how our fees work and how we calculate them. We can answer your questions and ensure you understand how a contingency fee law firm operates before we go to work on your case.
What Are My Rights When It Comes to Insurance Companies?
Your property damage insurance policy is a contract between you and the insurance company. You uphold your end of the deal by paying your monthly premiums and following any other stipulations included in the policy. Most people would expect their insurance company to do the same. However, this does not always happen.
Insurance representatives look for reasons to deny and underpay claims. The insurers do not always have intentions of upholding their side of the contract, despite the fact that you may have a right to fair compensation. To this end, if they continue to deny your claim, we could work to persuade the insurer by suing in a local civil court.
What Can I Expect During My Free Case Consultation?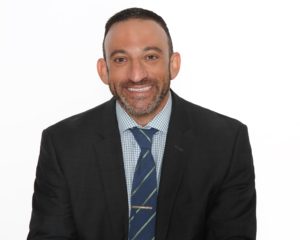 When you call our team for your free initial conversation, you can discuss your property damage, what happened, and your insurance coverage. Having your policy handy can help. If not, your attorney can review it later if you decide to work with us.
You can ask questions and will likely answer several for our team members, who can assess your case and options. They can also explain how our fees work and how our team could help you.
Let a Clearwater Cast Iron Pipe Damage Lawyer Help With Your Claim
If you have cast iron pipe damage in Clearwater, an attorney from Dolman Law Group could help you fight for the payout you deserve. If your insurance company tries to dramatically underpay you or denies your claim, we can help you. We could help recover the money you need to repair your home or business, replace damaged items, and cover other expenses. Let us review your options with you today for free.
Contact us online through our contact form or call us now at (727) 451-6900. We have someone ready to assess your next steps.