We have all endured countless fire drill rehearsals, but most never expect to go through a fire. Unfortunately, however, fires happen all too often, and they can cause significant property damage, serious injuries, and deaths.
If a fire left you with a damaged or destroyed home, you could get financial compensation from your insurance company. Unfortunately, insurance companies sometimes deny valid claims or try to shortchange policyholders like you. Our Clearwater fire damage lawyer with Dolman Law Group could help you recover the compensation you deserve. Contact our office to learn more about us.
Why Choose Dolman Law Group After a Fire in Clearwater?
You may want to choose Dolman Law Group because we can advocate for you to get the best possible outcome after a fire. Attorney Matthew Dolman built this practice to look out for people like you, who might get the short end of the stick from the insurance company they trusted. He and his team work daily to keep insurance companies honest and protect the interests of all clients.
We can work to settle your case out of court to get you the money you deserve quickly, but we do not stop there. We can also litigate your case or take it to trial. Our team of Clearwater property damage attorneys does not shy away from complex cases or taking legal action.
While we bring aggressive representation, we also want to treat you with compassion and care throughout the process. We know this is a stressful time for you and your family. We want you to feel supported from the start to finish of the process.
The Dolman Law Group works with local counsel in any jurisdiction outside Florida for the purpose of filing lawsuits in jurisdictions wherein we are not licensed. Thus, we will follow each state's ethical rules to ensure a local attorney is involved.
How a Lawyer Can Help With Your Fire Damage Case in Clearwater
You may wonder why you need a personal injury lawyer after your Clearwater home sustains fire damage. After all, shouldn't your insurance company walk you through the claims process? They should help you, but you must remember that you have different goals than the insurance company. They want to pay you as little as possible, and you want to recover the full value of your losses.
Insurance companies can prove notorious for dragging their feet when issuing your payment, offering you less than your losses' worth or denying your claim altogether. A lawyer with Dolman Law Group can advocate for your best interests with your insurance provider. We can work to ensure that they do not shortchange you, unnecessarily delay your payout, or outright deny your claim regarding repairing or replacing your Clearwater home from fire damage.
A lawyer from our team can assist you in these ways:
Dispute the insurance company's valuation of your losses: Your insurance company may undervalue your home and damaged belongings to pay you less than you deserve. We can gather evidence to justify the recovery of your full losses.
Fight back against claim denials: Your provider may deny your claim by arguing that you or someone else set the fire intentionally or that you neglected the property. We can fight back against these false claims and show that you fell victim to an accidental fire and deserve compensation.
Help you present evidence of your losses: Insurance companies sometimes play on their clients' ignorance. After all, most people only go through a fire once in their lives. Your company may never ask you for evidence of your losses just to avoid paying certain expenses. Our lawyer can read your policy and ensure you submit evidence of every loss you could recover.
What Type of Coverage Does Insurance Provide for Fire Damage?
The point of insurance coverage is to keep you financially afloat when something unexpected, like a fire in your home, happens. Each policy has different terms, so check with your insurance agent after a fire to see what coverage you carry. Our lawyer serving Clearwater can also go over your policy and let you know what types of fire damage it covers. Standard types of coverage include:
Homeowners Insurance
A typical homeowners insurance policy may consist of a few different types of coverage, including:
Dwelling coverage: Your dwelling coverage should cover fire damage to your house and other specific structures, including attached garages, attached decks, screened-in porches, and verandas. It also covers damage to permanent structures inside your home, such as chimneys, cabinets, vanities, flooring, and ceilings.
Other structures coverage: You may also have insurance to cover fire damage to other structures not attached to your home. Such structures may include detached garages, sheds, guest houses, gazebos, and fences. Insurance for other structures may cover damage to swimming pools in some cases; in other cases, dwelling insurance covers them. Check with your insurance agent for the details of your coverage.
Personal property coverage: Personal property insurance covers your home's personal possessions when a fire occurs. Your personal property includes furniture, clothing, kitchenware, electronics, jewelry, art, collectibles, tools, bicycles, firearms, musical instruments, and more.
Loss of use coverage (a.k.a. additional living expenses coverage): Loss of use insurance covers the added expenses you face if your home becomes uninhabitable or partially unusable after the fire. For example, if your home completely burns down, you will have to stay somewhere else, but if your kitchen burns down, you could stay but will have access to cooking. Loss of use coverage could pay for expenses including:

Temporary housing in a hotel or rental property
Moving expenses
Parking expenses
Public transportation fees
Restaurant meals
Fuel expenses
Utilities
Laundry expenses
Storage units
Boarding for pets
Condo Insurance
Condo insurance differs from homeowners insurance because when you own a condo, you only own your home inside the walls. The condo association should carry an insurance policy for the exterior structure of your condo. If a fire damages your building, your insurance will pay for any damage inside your condo, but the association's insurance will pay for damage to the lobby, halls, and exterior.
A typical condo insurance policy includes:
Personal property coverage: As with homeowners insurance, personal property insurance with a condo covers everything you own in the condo. However, condo insurance also covers your personal property not stored inside the condo. For example, if you keep your bikes in a storage shed outside your condo and the shed catches fire, your property insurance could cover that loss.
Loss of use coverage: Loss of use coverage provides additional living expenses if a fire prevents you from living in your condo. It could pay for your temporary lodging, additional food expenses, and the cost of laundry and other necessities.
Renters Insurance
Renters insurance is different from homeowners insurance because, as a renter, you do not need to worry about the cost of rebuilding or renovating a home that sustained fire damage. However, you need to worry about a place to stay and the damage to your personal property.
A typical renters policy will cover:
Personal property coverage: Personal property insurance covers the loss or damage of your property inside the rental unit. Your property includes furniture, electronics, clothing, jewelry, art, and more. If you own any appliances in the rental property, your policy could cover your losses.
Loss of use coverage: Loss of use insurance works just like homeowners insurance: it pays for the additional living expenses you face because of the fire. If you find yourself displaced from your rental home, it should cover your temporary housing while you find a new place to live. It could also pay for additional food, transportation, laundry, and other expenses you incur because of the fire.
Automobile Insurance
Not all fires take place in a building. If your car or other vehicle sustains fire damage, your auto insurance should cover the damages. For example, your car may catch on fire because of a mechanical problem with the engine, or it may just be in the garage when it burns down. Either way, your insurance should compensate you for your vehicle's repair or replacement.
How to File an Insurance Claim for Fire Damage in Clearwater
Contact your insurance company as soon as possible after the fire, putting your safety and your family's safety first, of course. Most insurance providers require that you report the fire as quickly as possible afterward. You can call, email, or use your insurance provider's app to notify them of the fire.
To file an insurance claim, you will need:
Your name
Your policy number
The date and time of the fire
A description of what happened
Report from the fire department
Records such as pictures or videos of the fire damage
Where Will I Live After a Fire in Clearwater?
Figuring out where to live after your home becomes damaged in a fire in Clearwater is probably your most pressing concern once you and your family members safely leave the home. You may have friends or relatives willing to take you in immediately after the fire while you look for a longer-term option. You may also stay in a hotel while you look for a longer-term rental.
If you do not have anyone to take you in after the fire, reach out to local relief organizations such as The American Red Cross. These organizations can arrange for your temporary housing in the days after the fire and help you find a rental home if you need a place to stay while your home undergoes renovation or rebuilding. Remember, your insurance should pay for these additional living expenses.
Compensation Available After a Fire in Clearwater
You may not fully understand what your insurance policy covers, even after you read it. Our lawyer with Dolman Law Group in Clearwater can read your policy and let you know the types of fire damage losses it covers, which may include:
Repairing or Replacing Your Home and Other Structures
If you own a home or condo, your insurance should pay to repair or replace your losses. Your provider should offer you the replacement cost—or, the cost of rebuilding your home as it was before the fire. This number may prove different from the market price of your home.
If you carry other structures insurance as part of your homeowners policy, you could recover the expense of repairing or replacing your detached garage, fence, shed, and more. Again, your insurance company should provide you with the replacement cost of these losses.
If you can repair your home and other structures, insurance should pay for the cleaning, preparation, materials, labor, dumpster fees, and other costs of renovations.
Replacing Your Personal Property
You may lose items, such as photo albums or family heirlooms, that you cannot replace. But you can claim the value of many replaceable items like jewelry, art, furniture, and electronics up to the limit you chose when you purchased the policy.
Certain items—such as firearms, jewelry, cash, and gold—come with sublimits. A sublimit refers to a cap on the value you can recover for specific items, even if your total does not exceed your limit. For example, if your property limit is $100,000, but the sublimit on your lost jewelry is $5,000, you cannot claim more than $5,000 for it unless you added an insurance rider for that item when you took out insurance.
Cleaning After a Fire
Cleaning up fire damage rarely proves a simple task. Fire damage can release toxic fumes and leave your home with lingering smoke and dust that can endanger your health. If you can repair your home, you will likely need a disaster cleaning company to handle the cleanup. They must remove all traces of fire damage before you move back in, or you and your family may become ill.
If mold contaminates your home because of the water used to extinguish your fire, you may need special cleaners to remediate the damage. In addition, you can hire cleaners to safely clean or remove moldy parts of your home or moldy belongings.
A disaster cleaning company understands how to safely clean your home before renovations can begin. The workers may need to wear special safety gear and even breathing equipment, and they can safely dispose of the debris. Your insurance should cover these special cleaning fees.
Additional Costs of Living After a Fire
Since you can ask for reimbursement for your additional costs of living after a fire, save receipts for all those extra expenses you incur while waiting to get back in your home.
Your insurance should compensate you for:
Temporary housing: Insurance should cover all your housing expenses. Even if your house burned to the ground, you still have to pay your mortgage. Your temporary housing expenses add an additional financial burden to your normal expenses.
Food: Insurance should pay for your additional food expenses, whether eating out or cooking. However, it will only pay for expenses beyond what you normally spend on groceries or eating out. If you do not normally track these expenses, look at your past credit card statements to get an idea of your typical food expenses. If you usually spend $300 on groceries and restaurants, insurance could pay for anything over $300.
Clothes: Your policy should cover the cost of buying new outfits if your clothes were destroyed or need a deep cleaning because of the fire damage. Remember, buy clothes similar to what you lost, because your insurance will only pay to replace the clothes you had.
Storage fees: If your house was not a complete loss, you may need to store your furniture and other belongings during renovation. Your insurance should cover the cost of the storage unit.
Moving expenses: Whether you were renting and need to move into a new rental or owned a home and must move temporarily, insurance should cover your moving expenses.
Laundry: Your temporary housing may not come with a washer and dryer. Insurance should cover the cost of going to a laundromat or using the laundry facilities at your hotel or rental property.
Boarding for pets: Your temporary housing or long-term rental may not allow pets, but that does not mean you have to find a new home for your pets. Insurance should pay the cost of boarding them in a kennel or another facility.
Parking and transportation: You may have to pay to park at your new housing, or you may have to pay additional transportation fees. This could include gas for your car or the cost of public transportation because of your new location. Your insurance could pay the difference between your previous and new expenses.
Damage Results From Five Common Types of Fires in Clearwater, FL
Fires happen all the time, but not all fires start the same way.
According to the National Fire Protection Association (NFPA), most home fires fall into one of these top five causes of house fires:
Cooking fires: Cooking constitutes such a routine part of our day that we forget how dangerous it can be. An unattended pan can catch fire, and the flames can spread quickly. Oil, lard, and grease can prove highly combustible and cause many kitchen fires. Unfortunately, kitchen fires can easily spread to the rest of the house, endangering your home and health.
Heating equipment: Home heating equipment, such as furnaces and space heaters, are the second leading cause of home fires. This can happen in many ways, including chimney fires. For instance, when homeowners fail to clean their chimneys, flammable creosote builds up and can catch fire. Space heaters, especially when placed too close to flammable materials like mattresses or bedding, cause about 80 percent of home heating fire deaths, according to the NFPA.
Electrical distribution or lighting equipment: Faulty wiring and lighting equipment can cause house fires. Some electrical problems that cause fires include improperly installed or repaired wiring, damaged or malfunctioning cords and plugs, and overloaded power strips and cords. Light fixtures, including overheated light bulbs, make for another source of home fires.
Intentional fires: Intentional home fires occur all too often, causing nearly 10 percent of all reported home fires.
Smoking: People who smoke cigarettes, cigars, and pipes inadvertently start thousands of home fires yearly. Many of these fires start because the smoker did not realize that their smoking implement was not fully extinguished and discarded the live ashes. Dry, flammable materials like paper in the trash can or mulch and dry leaves outside can quickly ignite and spread to nearby materials.
These causes account for 86 percent of home fires, but other sources can cause home fires. Lightning may strike your house or nearby brush or trees; in fact, The Weather Channel reports that Florida sees more lightning strikes than any other state. Candles, overheating power tools, outdoor grills, and dry Christmas trees also cause many home fires. Once a fire starts, it can quickly damage or destroy your house and put lives in danger.
Fires Can Damage Your Clearwater Home in Many Ways
When you first think of fire damage to a home, you probably think of direct damage, such as burnt walls and collapsed ceilings. This type of damage happens often, but it is not the only way a fire can damage your home. Some of the many types of serious damage a fire can cause include:
Fire Damage After a Fire
Some fires completely consume homes, leaving nothing but ash. Others only burn a few rooms. When this happens, the fire burns the drywall and framing in the walls of those rooms. It may also burn any furniture, appliances, and other belongings in the room. Heat can also shatter glass in windows.
The heat from the fire can affect parts of the home that seem untouched. For example, high heat can melt the plastic in appliances or windows, soften glass, blister paint, and more. Fire can destroy appliances that look fine from the outside but have melted on the inside. In addition, fumes from melting plastic can be toxic.
Smoke Damage After a Fire
When your home and everything in it burns, it creates a tremendous amount of smoke that can permeate your house, with some spreading to the rooms that never caught on fire.
Smoke contains small particles of soot that can cling to your home and everything in it. The type of smoke and soot your home fire creates depends on just what burned. Burnt paper and wood create smoke easier to clean than burnt plastic, rubber, food, or fuel, such as home heating oil.
Evidence of smoke damage in your home includes:
Black or brown stains on your walls, ceilings, and floors
Discolored walls, upholstery, carpets, rugs, and curtains or drapes
Odor coming from your walls, furniture, bedding, clothes, and more
Water Damage After a Fire
We rely on water from sprinkler systems or, more commonly, the local fire department to put out any fires in our homes. Unfortunately, while water saves homes from fire, it can prove an equally destructive agent of home damage.
Fire hoses use very high pressure and a lot of water, which makes them effective for extinguishing fires but bad for your home. The blast of water may structurally damage your home, and the sheer volume of water can soak your walls, floors, furniture, carpets, and other belongings. If you have a sprinkler system in your home, your home should escape damage from the blasts of powerful water but can still become soaked.
Mold and Mildew Damage After a Fire
Water can be so destructive after a fire because it leaves your home and its contents open to damage from mold and mildew. Mold and mildew spores may grow on and inside a house and everything in it. However, their presence may not pose a danger until they have ideal growing conditions. Unfortunately, a fire's hot, wet aftermath can create the perfect environment for mold and mildew, especially in Clearwater.
Mold and mildew can grow as soon as 24 hours after a fire is extinguished with water. Porous materials provide ideal places for mold to grow. Mold and mildew can consume carpeting, carpet padding, rugs, upholstery, wallpaper, drywall, ceiling tiles, insulation, leather, paper, wood, clothing, and even food. In addition, mold damage after a fire can make your home structurally unsound and damage your belongings.
Mold and mildew also cause health problems for many people, adding to the concerns from mold damage. According to the Centers for Disease Control and Prevention (CDC), mold after a disaster poses serious problems for certain people. People with allergies, asthma, and breathing conditions may experience stuffy noses, irritated eyes or skin, wheezing, difficulty breathing, or shortness of breath.
People with suppressed or weakened immune systems from cancer treatment, HIV, and immunosuppressant drugs used in organ transplants can prove especially vulnerable to invasive mold infections in their lungs.
Corrosion Damage After a Fire
Any components of your home that contain iron or steel can prove vulnerable to corrosion after a fire. The soot created by a fire is often highly acidic, which speeds up corrosion. Any surface that soot lands on can potentially begin to rust. In addition, fire often peels away paint meant to protect metal surfaces, leaving them exposed to the oxygen and soot that can quickly corrode them.
Firefighters May Damage Your Home to Put the Fire Out
Firefighters often have more concern—as they should—with saving lives and preventing the fire from spreading to nearby structures than preserving your home. Firefighters may break the windows or cut holes in the roof to access your house and put out the fire. Even once the fire goes out, firefighters may cut holes in the walls to remove the last sources of fire and ensure that nothing remains burning.
Frequently Asked Questions in Fire Damage Claims
Dealing with an insurance claim for fire damage can feel overwhelming, especially when the trauma of the fire unsettles you. You probably have a lot of questions, and we have the answers. Some common questions people ask us include:
How Much Does a Fire Damage Lawyer in Clearwater Cost?
A fire damage lawyer with Dolman Law Group in Clearwater costs nothing upfront or out-of-pocket, so don't let financial concerns prevent you from seeking legal assistance. Our lawyers work on contingency, which means our payment depends on winning your case. If we lose, you owe us nothing. If we win, we take our fees from your settlement or verdict award. With this fee structure, you don't have to risk your financial health in order to hire a lawyer.
What if I'm Not Ready to Commit to Hiring a Lawyer?
We offer free case consultations, so you can talk to us about your case without committing to anything. We can listen to your story, then give you an honest assessment of your case. You can feel free to contact other firms to determine how they could help. If we think your case has a good chance of success and you feel comfortable working with us, then we can work together. You have no obligation to choose our team to represent you.
How Long Can It Take to Get My Settlement?
Every case involves different facts, so we cannot say how long it will take to get you a fair settlement for the fire damage to your home. While some cases may resolve in weeks, others could take months. We can work hard to get you the money you deserve as quickly as possible while still taking the time to thoroughly investigate your losses and build a strong case.
Contact Dolman Law Group After a Fire in Clearwater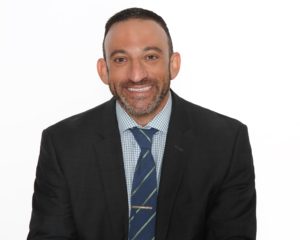 Going through a fire can prove devastating, emotionally and financially. Don't let insurance woes compound your pain. If your insurance provider denied your claim or offered you an unfair settlement, contact our team at Dolman Law Group for a free case consultation at (727) 451-6900. A lawyer from our team could help you recover the damages you deserve for fire damage to your property in Clearwater. Call now so we can get started on your case.
Dolman Law Group Accident Injury Lawyers, PA
800 N Belcher Rd
Clearwater, FL 33765
Phone: (727) 451-6900