Hail damage can affect a home with one serious storm or gradually over time. For example, Florida often has severe thunderstorms or hurricanes. These storms bring hail that can cause severe damage to homes over time. Hail damage usually starts as a small crack in the roof and can become a major problem. If the crack grows large enough, water can get into the roof and spread to susceptible areas of the home.
If your home has hail damage and your insurance company denies your claim or will not give you enough money to cover the damage, we can help. A Clearwater hail damage lawyer from Dolman Law Group can fight for you to receive the compensation you need to repair your home. We want you to get the funds to fix your house before further damage occurs.
Why Choose Dolman Law Group as Your Clearwater Hail Damage Lawyer?
At Dolman Law Group, we understand the pressure immediately begins to mount after your home suffers hail damage. You should fix the damage quickly before it gets out of hand and causes more damage to your home. We can work hard to help you get the money you need to fix the issues. Our attorneys can fight the insurance companies, so you don't have to.
You may see many benefits of choosing our firm to represent you through the claims process and negotiations. The insurance company aims to save as much money as possible with claims. These companies do not have your best interests in mind. At our firm, we stand by your side and use evidence to show why you deserve a payout for your property damage.
The Dolman Law Group works with local counsel in any jurisdiction outside Florida for the purpose of filing lawsuits in jurisdictions wherein we are not licensed. Thus, we will follow each state's ethical rules to ensure a local attorney is involved.
Our Lawyers Offer Responsive, Aggressive Representation
We want to win the best possible results for our clients. We take on only as many cases as can allow us to provide personalized attention to every case and client. Our legal team can ensure that you feel supported in every way throughout the entirety of your case.
Communication is an important aspect of a positive attorney and client relationship. Each client receives their attorney's cell phone number to get a hold of them when needed. It's important to us to answer questions and provide status updates when our clients need them. Our firm offers responsive service.
At Dolman Law Group, we put our clients first. We know how stressful it can feel to have to deal with insurance companies. Therefore, we do the leg work on your behalf, so you don't have to.
How Much Does a Hail Damage Attorney Cost?
When you're dealing with expensive repairs to your home, you don't want to have to spend more money. So, we offer legal services at no cost until you recover money from the insurance company. We understand your financial stress and don't want to add to it.
Therefore, our fee agreement can include:
A free consultation: You can have the opportunity to meet with a member of our legal team at no cost. The free consultation comes with no obligation to work with our firm. We can tell you more about how we may help, explaining how we can assist with any denial or unfair tactics you face from the insurer. You can also ask any questions you may have.
A contingency fee: Our attorneys work on a contingency-fee basis. This means we do not charge for our legal services unless we reach a successful outcome with your case. When this happens, we charge our fee as a percentage of your award. You have no financial risk in choosing our firm.
At Dolman Law Group, we go above and beyond to help our clients recover the compensation they need to fix their homes. We want to ensure that the process is as stress-free as possible for you. We aim to help our clients move forward without worrying about their finances.
Hear What Our Past Clients Have to Say
When our past clients describe their experience with our team, they tell us that:
We make ourselves available by phone and email and offer prompt responses.
We help clients get quick resolutions to their cases.
We assist people in even the most complicated situations.
We genuinely care about them.
How Our Clearwater Lawyers Can Help You
A Florida property damage attorney can help you in many ways if your home sustained hail damage. First, we could communicate with the insurance companies on your behalf and negotiate a settlement agreement.
In many cases, insurance companies will argue that your policy doesn't cover the damage. We believe you deserve fair treatment and want to hold the insurance companies accountable. Our firm can fight for you so your insurance company will provide the compensation you need as a policyholder to fix your home.
If you choose our firm, you can expect us to:
Communicate. We can handle any communications with the insurance company. Even though your house sustained damage, you might still have to deal with daily life. Discussions with insurance companies take a lot of time you might not have. If so, we can talk to the insurance companies, so you don't have to deal with that stress.
Investigate. We can assess the damage to your home. The attorneys at our firm can consult with experts to determine the value of hail damage your home sustained. We can use this figure when negotiating with the insurance company to seek the money you require to cover the repair costs.
Negotiate. Our attorneys have deep experience with negotiation. We have handled many property damage cases and understand insurance companies' tactics to make low offers. The legal team at our firm can advocate for you and fight for you to receive the compensation you deserve.
Litigate. We consider ourselves litigation bulldogs. If the insurance companies don't make an acceptable offer, we aren't afraid to take your case to trial. The attorneys at our firm can prepare a solid case to present to a jury and show why the insurance company owes you more money.
Understanding Hail Damage Claims in Florida
According to the National Severe Storms Laboratory (NSSL), hail is a type of precipitation consisting of solid ice that forms inside thunderstorm updrafts. If it grows large enough in size, it can cause damage to homes, planes, livestock, and cars.
Hail can be as small as a pea but sometimes gets as large as a baseball. Baseball-sized hail can cause significant damage to a roof or home. In some cases, we see reports of hail as large as a grapefruit.
Steps to Take if Your Roof Sustains Hail Damage
To have the best chance of receiving a fair settlement from your insurance company, you can take certain steps after your roof sustains damage. Taking these steps can give you the documentation or proof you need to show your insurance company the damage occurred because of hail.
The steps include:
Report damage. Notify your insurance company immediately when the damage occurs.
Assess the damage. Have your insurance company send someone out immediately to assess the damage. Also, have a respected contractor come out and inspect the roof to provide a quote of how much repairs will cost. This way, you can have a monetary figure from an unbiased third party.
Review your insurance policy. Ensure your policy offers coverage for hail damage. If you have trouble understanding the policy, a Clearwater hail damage lawyer from our firm can help you determine if the damage your roof sustained gets coverage under your policy.
Try to gather evidence. Collecting photographs of the hail makes for an important piece of evidence. Showing the hail's size can prove that it caused damage to your home. Also, take photographic evidence of the roof. This can show the insurance company the level of damage the hail caused.
Contact an attorney's team. If your insurance company continues to deny your claim or does not offer enough money, an attorney can help. If you choose an attorney from our firm, we can handle the communications with the insurer, so you don't have to. We can also fight for you to receive the maximum compensation possible to repair your home.
If you don't know what to do first, contact our firm. We can guide you through the entire claims process. Then, with our attorneys by your side, you know you are doing the best you can to recover the compensation you deserve.
Hail Can Cause Water Damage in Your Clearwater Home
Water damage can seem less critical than, say, fire damage. However, it can lead to all types of issues in your home.
First, you may see many problems from the water damage itself. This alone could cause you to repair or replace your flooring, walls, or ceiling. Also, water in places you can't see, such as behind the walls, can get especially dangerous. The water behind the walls can cause mold, which can make it harmful to breathe in the air.
Many people think hail only causes cosmetic damage to the home. But unfortunately, it can cause a lot of damage to the exterior, which can allow water to get inside. If water seeps into the home, it can wreak havoc and cause extensive damage. Therefore, you likely want to fix the outside of your home so water cannot get inside.
When water damage goes unaddressed, it can lead to these types of issues:
Mold: Mold is often a dangerous substance if you breathe it in. When moisture sits behind the walls of your home, mold can grow. Some types of mold carry dangerous bacteria that can cause someone to get sick. If the mold grows inside an air vent, the air-containing mold spores can circulate throughout your home.
Ruined Floors: When water gets into the flooring, it can ruin them. The water can cause your floors to warp, crack, or stain. When this happens, you will have to repair or replace part of the floor, which can get expensive. If this occurs because of the hail damage, you must report to your insurance company that hail damage caused the flooring to sustain damage.
Ceiling damage: Damage to the ceilings can cause them to fall through. If a ceiling falls through, it can cause extensive damage to the insulation and the floor or other furniture beneath it.
Structure issues: Many people don't realize that water damage can cause issues for the home's actual structure. If water gets down into the foundation, It can start causing cracks and other issues. Cracks in the foundation can affect the structural integrity of the home—and can lead to catastrophic damage over time.
You likely want to fix any hail damage quickly before it can lead to further complications in your home. Once the water starts getting inside, the repairs can become more expensive.
Signs of Water Damage in the Home
To avoid severe water damage to the home, look for signs of water inside the house.
Some of the first signs of water damage in the home include:
Watermarks on the ceiling: If you start noticing water stains, water is getting through the roof and attic. If enough water continues to fall on the same area, it could cause the ceiling to fall through, leading to extensive damage throughout the house.
Cracked or warped flooring: When water gets onto the flooring, it can cause it to warp, crack, or split. If you believe you have water damage in your home, look closely at the flooring after a storm to ensure that leaks are not affecting the house.
A mildew smell: If you notice something in the home that smells similar to mildew, it could mean you have water damage. If water remains in an area of the home long enough, it can cause mold. Mold is often dangerous to breathe from the air vents or other home areas.
If you suspect water damage in your home due to hail, check your home for signs of water damage every time it rains. If you let the water sit for too long, more and more damage could occur. The more damage that builds up, the more expensive it could cost to repair. Also, the insurance company could deny a claim by arguing the damage did not result from the hail.
Hail Can Damage More Than Just the Roof in Florida
While the roof is the first place people relate to hail damage, many more potential damage areas exist. The top of the house often proves most susceptible to hail damage, but other places could see issues. Even small pieces of hail can damage more than just a roof.
Hailstorm damage to homes can include:
Broken windows
Damage to the siding
More damage to any exposed, rotting wood
Damage to the air conditioner
Damage to any vents on the outside of the home
If you have any type of hail damage to your home, you deserve to recover compensation. We can help you to recover the money you need to make any repairs to your home. Whether it's broken windows, siding damage, damage to the air conditioner, or damage to any vents on the outside of the home, we can help. Our attorneys can stand by your side throughout the claims process.
Why Do Hail Damage Claims Get Denied in Clearwater?
Hail damage claims get denied for a variety of reasons. When people sign up for home insurance, the insurance companies act like they take their side. At the end of the day, though, they need to protect their bottom line and save money. So, when you file a claim, they generally want to pay the least amount of money possible for the damages. They may do so by claiming that hail didn't cause the damage, or you didn't submit the proper paperwork.
Therefore, you may want to hire an attorney. At our firm, we can ensure the insurance company follows your policy guidelines and gives you the money you deserve. If you pay your monthly premiums, the insurance company should hold up their end of the deal and pay when you file a claim.
You could face the following challenges in your case:
Your Insurance Company Believes Hail Didn't Cause the Damage
The insurance company will often state that hail did not cause the damage, and therefore, they will deny the claim. Many insurance policies cover hail damage but not other types of damage. So, they might try to claim the damage to your home was caused by something not covered under your insurance policy. This way, they aren't responsible for paying for the damage to your home.
Hiring a professional to look at your home offers a helpful way to combat this issue, as a professional can help to prove what caused the damage. When someone looks at the hail damage, have them take photographic evidence and keep the information they provide. This information can prove helpful to present to the insurance company to help fight a claim denial.
Our attorneys can use this information if the insurance company continues to deny your claim. In addition, we can provide documentation to prove what caused the damage to your home. For example, having photographic evidence can help when attempting to prove the damage to your home occurred because of hail.
The Insurance Company States You Didn't File the Claim Correctly
One loophole insurance companies can use to deny claims is to state you filed the insurance claim incorrectly. While you can correct this issue, sometimes you may want to have an attorney by your side when filing a claim. Our attorneys know the correct way to file to ensure you submit paperwork correctly.
We can also review your policy to ensure you seek all the money you deserve. For example, insurance companies may often state that your policy does not cover hail damage. We have experience reviewing insurance policies and can make sure you're getting paid for the covered items in your policy.
The Insurance Company Believes They Owe You Less Than the Damages Cost
When you or your lawyer files the insurance claim, the insurance company will typically send an adjuster to review the damage. However, since the insurance company hires these adjusters, they could have a biased review of the damage. So, you may want to hire a professional roofing contractor to assess the damage.
A professional roofing contractor that you hire can have your best interests in mind. As a result, they can provide a more accurate estimate of how much it will cost to repair the damage to your home. We believe an unbiased party offers the best possible option when getting an accurate estimate for the damage to your home.
Once you start working with our firm, we can use the estimate that the roofing contractor you hired provided. This information can help to provide an accurate picture of how much the damage to your home cost. In addition, we can combat the low estimate the insurance company's adjuster gave with the estimate your roofing contractor provided. By doing this, we can ensure you seek the maximum compensation to repair the damage to your home.
You Can See Hail Damage After These Types of Storms in Florida
In Florida, our state sees its share of severe weather. From hurricanes to thunderstorms, Floridian homeowners know that they could face property damage from many different weather sources.
Your homeowners insurance could cover your losses following these types of weather events:
Thunderstorms
According to the National Severe Storms Laboratory (NSSL), Florida sees the most thunderstorm activity out of any U.S. state. The complex airflow of a thunderstorm can lead to hail formation, and in severe storms, wind speeds can reach over 60 mph. Thunderstorms can also lead to flash flooding and tornado formation.
With so much severe weather activity that can happen during a thunderstorm, it can prove challenging for homeowners to show that their losses resulted from a covered event. For instance, let's say that you sustained hail damage to your roof, which allowed water to seep through the attic and ceiling. However, you could have also sustained flash flooding damage, affecting your walls and floors.
In the above scenario, the insurer could try to argue that you should not receive coverage, as your damages resulted from flooding—and you may not have flood insurance. However, a lawyer on our team can help you demonstrate that hail caused the damage to your roof and ceiling.
Tornadoes
According to the Florida Climate Center, Florida sees a substantial amount of tornadoes. In fact, the state has more tornadoes per 10,000 square miles than almost all other states—coming in second only to Oklahoma.
As tornadoes usually form during severe thunderstorms, they can also come with related weather events, like hail, flash flooding, and wind damage. Again, you may want to have a lawyer who can investigate your property damage and fight for the coverage you deserve. After all, insurance companies often try to deny claims based on exclusions, such as lack of a flood policy.
Frequently Asked Questions About Hail Damage in Clearwater, FL
Hail damage often proves a common occurrence in Clearwater, Florida. However, even though it happens often, many of the same questions come through. Below, we answer some of the frequently asked questions we have received. If you need more specific answers to your questions, please feel free to contact our attorneys.
Where Does Hail Damage Commonly Occur?
Many areas of the home can see damage from hail. As stated above, your home could sustain damage to the windows, siding, exposed wood, air conditioning system, and vents.
Other areas you might not think about include landscaping and trees. Costly damage can occur to the landscaping. For example, with large hail, it could cause a tree to sustain enough damage to where it will need to get trimmed, or it may die completely. Replacing trees or getting tree work done can prove costly. Therefore, you may want to have your insurance company help if you face this situation.
What Areas of the Home Should I Check After a Hail Storm?
After a hailstorm, you should check several places around the home for damage. You should note everywhere your home sustained damage so you can report it to the insurance company.
We recommend looking in the following places for hail damage:
Roof: Because your roof sits atop the house, this area can take the biggest brunt of the damage from hail. If you feel uncomfortable getting on top of the roof, hire a professional. A professional roofer can thoroughly check to identify any damage. Ensure they look at the individual shingles, broken materials, or discoloration.
Windows: Check each window in the home to determine if it sustained any damage. Even if a window didn't completely shatter, check for small cracks. A small crack can grow over time, causing huge issues with the window. Even the smallest crack can cause water to leak inside the home, causing damage.
Attic: Since the roof often sees the biggest effects of hail damage, you could see evidence of that damage in the attic. Looking in the attic can help determine if you have any water leaks. When inspecting the attic, you may want to look for water damage and floods.
Driveway: Larger hail could damage even the strongest concrete. Look to determine if any cracks in the driveway weren't there before the hail storm. Small cracks in the driveway can eventually lead to larger cracks that you could have to replace. Concrete often proves expensive to replace, so you should inform your insurance company of this damage.
Decks: With large hail, it could cause damage to the deck. You might only have to replace one or two boards, but it can still cost you a lot out-of-pocket.
Fencing: Hail can cause damage to fencing by denting the fence or knocking outboards. After inspecting your fence, if you notice any damage, report it to your insurance company. You could include the costs of those repairs in your insurance claim.
Brick: If you have brick in your home, you must check the brick to ensure there are no chips or damage. Even when you only see a cosmetic issue, it can cause your home to lose value. Your insurance company should cover the costs of any cosmetic damage to your home caused by hail.
Checking these home areas can ensure your insurance company knows all the damage. If you find damage later, the insurance company might refuse to fix it because you have already settled your claim. Our attorneys can help you to ensure you check for all of the damage to the home.
Do I Need An Attorney For a Hail Damage Claim?
We recommend hiring an attorney for your hail damage claim at Dolman Law Group. We know how insurance companies try to push people around who don't know how much they could receive. Hiring an attorney can give you the upper hand during negotiations with the insurance company.
An attorney can take many steps on your behalf, so you don't have to. You won't have to deal with talking to the insurance company because an attorney can take care of that for you. When you have an attorney on your side, you can know you are doing everything you can to get the money you need from the insurance company.
Contact a Clearwater Hail Damage Lawyer's Team Today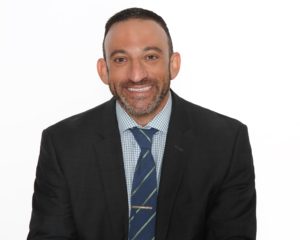 If your home sustained damage because of hail, you may deserve compensation from your insurance company. Insurance companies have a duty to pay for home damages to their customers who pay their insurance premiums. If not, rest assured that you can take action. Our attorneys can help you seek the money you need to repair the hail damage to your home before it causes further problems.
Contact our firm today for a free consultation at (727) 451-6900. During the consultation, we can discuss the circumstances of your insurance claim and determine if you could seek compensation from the insurance company.
Dolman Law Group Accident Injury Lawyers, PA
800 N Belcher Rd
Clearwater, FL 33765
Phone: (727) 451-6900