Many insurance policies cover mold remediation and repairs in the aftermath of certain perils. It does not mean the insurance company will offer the money and help you need, though. If you have mold growing in your home, a Clearwater mold damage lawyer from our team can compel the insurer to pay you.
Dolman Law Group provides free consultations to property owners dealing with water damage and mold. We can assess your options, review your coverage, and provide solutions for pursuing compensation. We handle these claims from start to finish—and we can even help you fight a denial. Contact a Clearwater mold damage lawyer today to get started.
Dolman Law Group: Your Clearwater Mold Damage Lawyers
At Dolman Law Group, our property damage attorneys understand the importance of repairing your property, ensuring your family's safety, and getting your life back to normal. We work to help you meet these goals, advocating for your best interests even when the insurance company tries to fight you.
We can work on your case as soon as you discover mold damage or run into a problem with the insurer. You do not have to wait until you're desperate to enlist our help. You can work with our team at any point in the claims process.
Dolman Law Group Protects Clients' Rights
At Dolman Law Group, our attorneys do not back down from any insurance company. If we believe our client has water and mold damage coverage, we demand that coverage based on the liable policy's terms. Insurance companies respect us because they know we force them to uphold their end of the contract. We find they often take claims seriously once a claimant has us in their corner.
We Pride Ourselves on Consistent Communication
We believe that building personal relationships with our clients is important. When we accept a case, we assign an attorney to that case for its entire duration. The client receives their attorney's personal cell phone number and email address, allowing them access to their counsel when necessary. This means you can text, call, or email your lawyer with questions or concerns at any time.
We Offer Help at No Out-of-Pocket Cost
Dolman Law Group is a contingency-fee law firm. We do not ask our clients to pay upfront for our services. There are no hourly charges or retainers. Instead, we work for our clients using our firm's financial resources. We only charge clients after we secure a recovery in their case. If we do not get a payout or verdict, we do not get paid.
How Our Clearwater Mold Damage Attorneys Can Help You
When Dolman Law Group handles a Clearwater property damage claim, we begin by reviewing our client's coverage and documenting the damage's cause. We fight to protect our clients' rights and recover the money needed based on their policy terms. We understand that insurance policies are contracts between the policyholder and the insurer. We make insurance companies uphold their end of the deal.
You do not have to fight the insurance company and try to recover money on your own. We handle these claims from start to finish— or jump in when you call us.
Our Attorneys Combat Your Claim-Related Challenges
Our team has decades of experience going head-to-head with uncooperative claims adjusters. We don't back down from claim-related challenges—even those that threaten or intimidate our client into settling.
We're ready to help if:
The insurance company denies your damages' cause.
The claims adjuster offers less than you're requesting.
You're having a hard time connecting with an insurance representative.
The insurer delays your claim's progression.
You're unsure of how to file a claim.
You anticipate having problems with the insurance company.
In any of these situations, our team can discuss your options. We can often get insurance companies to take another look or offer more money using our knowledge of the industry, experience with similar cases, and firm's resources.
Our Clearwater Lawyers Aim to Build the Strongest Mold Damage Claim
When we take on a property damage case, we begin by investigating what happened and ensuring it occurred because of a covered peril. Then, we take additional steps to build strong support for the claim.
We intend on:
Reviewing your insurance coverage, including any applicable homeowners policies and other policies
Documenting the cause of the damage, such as burst pipes
Gathering any additional evidence, such as pictures or videos of the damage
Getting fair estimates for repairs from trusted, licensed, and insured contractors
Listing and valuing any property losses from the incident
Collecting receipts and showing any out-of-pocket expenses incurred because of the covered event, including temporary relocation costs
We can negotiate compensation based on our client's policy terms and covered losses, letting them get started on repairs as soon as possible. Sometimes, we must sue to recover compensation in a mold remediation case. Insurers must work with policyholders in good faith, upholding their end of the contract. When they fail to do so, a lawsuit could compel a fair settlement offer.
We Abide by the State's Filing Deadlines
There are strict deadlines for lawsuits. Florida law offers only a limited time from the date the damage occurred to sue the insurance company for failing to provide compensation based on the liable policy's terms.
Taking your case in front of a judge and jury could allow you to recover money to cover the cost of repairs, property losses, and related expenses. Our attorneys handle these lawsuits regularly and can start building your case now.
Fighting a Denial With a Clearwater Mold Damage Attorney
You may stress when the insurer denies your mold damage claim in Clearwater. While this is a frustrating and stressful situation, do not panic. Our attorneys are here for you. We can assess your coverage, determine the denial's reason, and possibly challenge the insurer's decision.
When an insurer denies a policyholder's claim, it must do so in writing and give a reason why. Our team can review your denial letter, policy, and other documents to evaluate your options.
Some common reasons why insurers deny mold damage claims include:
You missed a deadline for notifying the insurer or filing your claim.
You missed paying premiums, and your policy lapsed.
You provided insufficient evidence to document your peril or losses.
Your damage occurred because of a non-covered peril.
The damage happened in an undisclosed property addition.
You failed to act quickly to limit further losses.
The insurer believes you misrepresented your damage or losses.
In many of these instances, we can get the insurer to reconsider. We can also formally appeal the decision. Our lawyers handle these processes for clients. We can often provide additional evidence to confirm your damage or take other steps to document your covered losses. You do not have to accept the insurance company's denial. Let us challenge the decision and seek compensation based on your policy's terms.
The Insurer May Claim That You Didn't Mitigate the Mold's Growth
The insurance company may claim that although you didn't directly cause the mold growth, you didn't mitigate its spread.
It may allege that these factors caused your property's damage:
Mold caused by neglect or poor maintenance (such as unchanged air filters)
Unaddressed leaks or drips
Improperly sealed windows, doors, or vents
Poor ventilation in a bathroom or other steamy areas
Blaming you for mold damage is a common way insurers try to avoid paying these claims.​ Our team is well-aware of these tactics. We rely on our years of experience and network of resources to contest any claim denial.
Our Team Intends to Seek the Best Possible Outcome
You do not have to fight the insurance company alone. Our attorneys know how to take the necessary steps to seek a fair outcome for your case.
When you call our team to help, we:
Review your policies to understand your coverage options
Explain the reason for your denial and the available legal solutions
Fight the denial by building strong support for the claim
Navigate the appeals process on your behalf as needed
Sue the insurance company when necessary to hold it financially accountable
At Dolman Law Group, our attorneys work to ensure all our clients have the best shot at getting the money promised to them based on their policy terms. You should not have to fight for the coverage included in your insurance policy. We can challenge a lowball offer, denial, or other issues with getting the compensation you need and deserve.
We Uphold Your Protections Under the Homeowners Bill of Rights
The state provides a bill of rights under which, as a policyholder, you have specific rights. For instance, insurers cannot unnecessarily drag out claims. They must respond to a submitted claim within 14 days. They must investigate every claim, too—even if the insurer has reason to think it's fraudulent.
Our team knows the Homeowners Bill of Rights inside and out. We know what protections you have under the law, and we know how to uphold them. If we sense that the insurer is infringing on your rights, we can employ immediate legal action. The insurer's misconduct could also serve as the basis of a civil lawsuit.
Recovering Money for Repairs After Clearwater Mold Damage
If you have mold in your Clearwater property (or worry water damage could contribute to mold growth), you could have options for getting the money you need. If the damage occurred because of a covered peril—such as a sudden leak, burst pipe, or appliance failure—you could have coverage.
Our attorneys can review your policy's details and pursue:
Dwelling Repairs
When considering the benefits of their homeowners insurance policy, many people first think of repairs to their homes. This is an essential benefit when it comes to mold damage, since remediation, removal, and repair are necessary to keep your family safe.
Your homeowners insurance coverage could include repairs for both the initial water damage and removal of any mold that develops—or preventative steps if there is not yet any mold. Workers may need to pull out and replace floors, repair drywall, and take other steps to discourage mold growth.
Personal Property Losses
In addition to repairing your home, your homeowners insurance could cover personal property losses related to the covered peril. These losses could include appliances, furniture, electronics, personal items, and more. For example, imagine your water heater leaked and destroyed a nearby bedroom suite. The replacement of this furniture should fall under your property loss coverage.
There are two ways property loss coverage works. You likely either have a replacement value or actual cash value coverage. Replacement value is generally higher but may come with higher premiums and deductibles.
Temporary Relocation
If you have mold growth in your home, you should not remain there until removal and repairs are complete. This could mean staying somewhere else for several days, weeks, or even months, depending on the extent of the necessary repairs. Your homeowners insurance policy likely provides some coverage for your rent and related expenses. This allows you to live elsewhere while still paying your mortgage and other necessary expenses at home.
Covered temporary relocation expenses could include:
Hotel expenses or renting an apartment or home
Boarding a pet temporarily
Additional commuting and transportation expenses
Some additional food expenses
Costs related to everyday activities, such as laundry
Other causes of mold damage could require additional insurance coverage. For example, floods often lead to mold development. This can occur quickly, often before you return home, if you evacuated because of a hurricane or another storm system.
Flood insurance providers also try to avoid paying for expensive remediation and cleanup efforts. This is because they believe prevention is possible when homeowners act quickly to clean up and remedy certain issues. If the insurer argues that you didn't mitigate damage to your home following a natural disaster, we can assert you did everything possible.
Different Types of Insurance Policies Offer Different Types of Coverage
If the mold came from a peril excluded by your homeowners insurance, the insurer will deny your claim. For example, suppose a flood created mold damage in your home. Flooding is not covered under most homeowners insurance policies. These protections are generally offered as separate policies or add-ons.
So, instead of filing a claim through your homeowners insurance, you would pursue damages through your flood insurance policy. This can admittedly get complicated—especially if you have multiple insurance policies with different providers. They could also deflect liability onto another, hoping to escape paying for your losses.
This is where a Clearwater mold damage attorney from Dolman Law Group comes in. We intend to hold the liable insurer for the full cost of what you're entitled to receive. Whether we deal with one insurer or five, we can manage your case's obligations.
Frequently Asked Questions (FAQs) About Clearwater Mold Damage Claims
Below you will find some general answers to the most commonly asked questions our attorneys hear from clients and potential clients. This is preliminary information only. If you want answers specific to your unique circumstances, please connect with our team today for a free case review and consultation.
Why Would I Want a Lawyer to Help With My Clearwater Mold Damage Claim?
Filing a property damage claim and getting the money you need to repair your property seems like an easy enough task. However, things do not always go as smoothly as policyholders anticipate. Even though you pay your monthly premiums, your insurance company may not act in your best interest. When you file a claim, it looks to protect the company's bottom line. This is the insurer's top priority—not paying for your losses.
Still, you need money to repair your home and keep your family safe. This is where an attorney can help. They understand your policy's coverage and fight to protect your right to damages. This could include developing a strong case for a payout, challenging a denial, or suing an insurer acting in bad faith.
When Should I Consider Contacting an Attorney About My Mold Damage Case?
Our attorneys take on property damage cases at any point in the process. Sometimes, a client calls us before they file their claim, and we manage the case from start to finish. Others experience roadblocks during the claims process and reach out to us then.
Homeowners often reach out after their insurer denies their mold damage claim entirely. We can request reconsideration, appeal the decision, and demand justice. Any of these options is a good time to connect with our team. We can start on your claim immediately, reviewing your policy and explaining the possible legal solutions.
How Can I Find out if My Insurance Covers Mold Damage?
Our team of attorneys can review your insurance policies and explain your coverage as it relates to your current water and mold damage. We know how insurance companies structure their policies and how they could try to underpay or deny your claim based on industry jargon you do not understand.
We clearly outline your policy's terms, including how much compensation you should have available for mold removal and repair. If your policy promises to provide coverage for this type of event, but your insurer refuses, we can challenge the decision or take the case to trial.
Why Is Mold Damage a Major Concern?
Mold damage does more than cause an issue inside your home. It can lead to serious symptoms and illnesses, especially in children, the elderly, those with severe allergies, and those with compromised immune systems. Eliminating mold is the only way to eliminate the symptoms your family experiences.
The type of mold can affect your family's health, as well. Black mold, for example, can have long-term effects on the body because of its toxicity. Complications could include insomnia, memory loss, trouble focusing, and other cognitive effects.
How Can I Prove My Damage Occurred Because of a Covered Peril?
Documenting what happened is key to getting the money you need and deserve from your insurer. Take videos and pictures of the damage when possible, including the water leak and the resulting flooding. Act quickly to limit any further damage, but carefully document the scene before making any temporary or permanent changes, such as tearing out soggy drywall to prevent mold.
If your insurance company tries to deny your claim because it says your damage occurred because of an exclusion, reach out to our attorneys and let us review your policy and the facts of the case. We can secure compensation for our clients even after their claim's denial.
What Can I Do if I Did Not Have Access to My Home During the Disaster?
Mold damage generally occurs when an area gets wet and does not dry quickly. Mold prevention requires acting as soon as possible to open closed spaces, air them out, and ensure they remain dry. If you did not have access to your home or could not begin this process quickly, it might be impossible to prevent mold. Then, your best option is remediation, removal, and repair.
This is common because storms and floods often force people to evacuate. Leaks and other problems also have a bad habit of occurring when homeowners are away.
Our attorneys can often argue successfully that you did not have access to your home to prevent the damage from occurring. This could allow you to receive the money you need for the mold's removal and home's repairs.
Does My Insurance Policy Cover Temporary Relocation?
Most homeowners insurance policies cover temporary relocation if you cannot remain in your home because of a certain hazard. Because living with mold causes serious health complications for some people, relocation is common in water and mold damage cases.
Standard homeowners policies cover the cost of rent, pet boarding, commuting costs, and other additional expenses if you need to move out of your home temporarily. There are often limits on this type of coverage, though. Our attorneys can review your policy and explain your options for temporary relocation.
What Should I Do if I Receive a Denial Notice?
If your insurer denies all or part of your mold damage claim in Clearwater, connect with our team immediately. You can challenge a denial, but there is a short time to do so. You need to meet the applicable deadlines and follow the rules for appealing a decision set by the insurer. Our team handles these appeals regularly.
Sometimes, simply hiring an attorney is enough to make the insurer reconsider your claim. In other cases, we must gather additional documentation, navigate the official appeals process, and challenge the insurer's decision. We can take additional steps if a lawsuit becomes necessary.
How Do I Pay for My Clearwater Mold Damage Lawyer?
Our attorneys understand that your money is likely tied up in your temporary relocation costs, managing temporary repairs, and dealing with other issues right now. As noted, our team does not ask for hourly fees or an upfront retainer. Instead, we work based on contingency. Our clients only pay us after we secure compensation for their losses.
This is known as a contingency arrangement because our attorney's fees depend on our ability to recover damages through negotiations, a court trial, or other means. If we do not get a financial payout for our clients, they will not pay attorney's fees. You can learn more about this arrangement during your hassle-free case review.
How Can I Learn More About Working With Dolman Law Group?
You can learn more about Dolman Law Group, our property damage attorneys, and our services during a free case consultation with our team. There are also testimonials, case results, and other information available online. We are proud of how often our clients recommend us to their families, neighbors, and friends.
We provide free informational consultations during your first phone call with our team. We can answer any questions you have and ensure you feel confident about moving forward.
How Long Could My Mold Damage Claim Take to Settle?
The attorneys at Dolman Law Group hope to resolve your Clearwater claim as soon as possible. However, not all insurance companies play by the rules.
Under the Homeowners Bill of Rights, an insurer must follow these steps for processing your claim:
It must acknowledge your claim's submission within 14 days of getting it.
Within 30 days of getting a Proof of Loss Statement, the insurer must share whether it's covering, partially covering, denying, or investigating your claim.
Within 90 days of submitting the claim, the insurer must have made a final decision.
If the insurance company does not act within these parameters, and you accrue additional costs, the insurer must pay interest on what it owes.
Spotting the Signs of Mold Damage in Your Clearwater Property
Water damage is common in the state. From high humidity, rainy afternoons, hurricanes, flash flooding, storm surges, and other events, there always seems to be too much water. When water and moisture get to places that they should not be and cannot dry effectively, dangerous mold can grow. If you have mold in your home, you may notice certain signs. These include:
Visible Mold Growth
Many people only recognize mold growth when they see it. Often, a small black spot is a telltale sign that there is a bigger problem somewhere you cannot see. These spots could form under the carpet or other flooring, behind cabinets, under appliances, and in other poorly ventilated and well-concealed areas.
Smelling the Mold
Mold usually hides behind or beneath flooring, drywall, ceilings, and other areas. However, it has a distinct damp, musty smell that could reveal it. If you smell any unusual odors in your home, you should work on getting to the bottom of the scent as soon as possible. Many types of mold and mildew are dangerous to your health if inhaled.
Developing Symptoms
Sometimes, family members may show signs of illness or allergic reactions before recognizing mold growth. According to the Centers for Disease Control and Prevention (CDC), symptoms of mold exposure could include coughing, sore throat, running nose, burning eyes, and wheezing. Mold exposure even causes fever and shortness of breath in some people. This is more likely in those with asthma or compromised immune systems.
What Causes Mold Damage?
Of course, the goal is to prevent mold and mildew before it occurs. If you have a water damage event, mold remediation should be part of the repairs.
Water damage occurs in many ways, including:
Appliance malfunctions
Roof damage during a storm
Floods
Storm surges
Depending on your homeowners insurance and other policies, you may have coverage for some of these damages. Water damage is a very common cause of homeowners insurance claims. According to the Insurance Information Institute, water damage usually constitutes around 20 percent of all homeowners insurance claims.
Mold Damage Can Arise From Covered Perils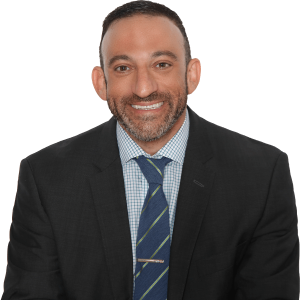 Standard homeowners insurance policies only cover mold remediation or repair if it occurs because of a covered peril. For example, if your washing machine leaks and floods your laundry room, your insurer could bear liability.
It may also pay for damages if:
Your water heater fails.
A pipe bursts.
Your home has water damage from a fire.
Some important caveats exist in these cases. Our lawyers can review the details of your insurance coverage to see your options.
Contact Our Team for Your Clearwater Mold Damage Consultation
Dolman Law Group provides initial consultations for Clearwater property owners with mold damage or the potential for mold growth because of water damage. We understand how important it is to complete repairs and ensure your family has a healthy home as soon as possible. Mold can turn a minor water damage event into a major headache.
Contact us today at (727) 451-6900 to discuss your options. We have someone available to assess possible solutions with you now.
Dolman Law Group Accident Injury Lawyers, PA
800 N Belcher Rd
Clearwater, FL 33765
Phone: (727) 451-6900