If you had a fire and there is damage to your home or business, most standard insurance policies should cover repairs, property losses, and more. However, some insurers try to pay out as little as possible, despite their policyholders having significant heat, water, and smoke damage. A Clearwater smoke damage lawyer from our team can help if this happens to you.
Dolman Law Group provides free case consultations. We review insurance policies, determine your coverage options, and explain the possible legal solutions to secure compensation. Our team can help when the insurance company offers low settlements, denies claims, and takes other steps to prevent you from recovering damages. Call us today to begin your complimentary case review.
Dolman Law Group and Its Team of Clearwater Smoke and Fire Damage Lawyers
At Dolman Law Group, our team of Clearwater property damage attorneys understands how stressful and frustrating it is to face any type of emergency at your home or business. When that emergency causes significant damage, it makes the situation even more challenging. The last thing you need is an uncooperative insurer that demands you pay for losses out of pocket.
Fire and smoke damage can prevent you from staying in your home or opening your business during repairs. This situation is even worse when the insurer drags its feet, delays reviewing your claim, or denies the claim entirely. Yet, in all of these situations, you have legal options.
What You Can Expect From the Smoke Damage Lawyers at Our Firm
When you partner with our firm, we can go to work managing your claim almost immediately. Once we review your policy and document your damages, we can seek the money you deserve based on your policy's terms.
Clients with smoke damage call our team when:
They don't know how to proceed with an insurance claim: Many clients enlist our help from the beginning. They are unsure of their next steps or how to begin their claim, so they connect with our team. This allows us to document what happened and handle all communication with the insurance company from the very start.
Their insurer refuses to work with them: Clients commonly call our attorneys when the insurance company causes problems during the claims process. These problems could include unreasonable delays, lowball or insulting offers for repairs, or just being difficult to work with.
Their insurer denies their claim: When an insurer denies a claim, many people feel like there is nowhere to turn. However, there are options. Our team is available for free case reviews. We know how to challenge insurers' decisions and appeal denials.
At Dolman Law Group, our Clearwater personal injury attorneys offer clients peace of mind. They feel confident knowing they have a strong, knowledgeable, and aggressive legal team on their case. Insurance companies don't like to hear from our attorneys, but they respect us. Big-name insurance companies know we don't play games.
We Make Our Services Accessible Throughout Our Partnership
We make a personal connection with each client. This allows us to offer legal services tailored to meet your needs. From the very beginning, you get your lawyer's personal phone number, so you can email, text, or call anytime with questions.
We are also a contingency-fee firm. Our clients do not pay anything upfront when we take on their cases. Instead, we only charge attorney's fees as a portion of the payout we recover for them. No payout, no attorney's fees.
What Can a Clearwater Smoke Damage Attorney Do to Help?
At Dolman Law Group, we protect our clients' rights and hold insurance companies accountable for their promises. We do not allow insurers to take advantage of our clients who are already under immense stress.
When a customer buys an insurance policy, they enter into a contract with the insurer. The insurer promises to cover losses and repairs based on the policy's terms. After a fire or other smoke damage, our attorneys fight to uphold this agreement.
We Evaluate the Extent of Your Property's Damage in Clearwater
Our attorneys know how to build strong support for our clients and demand the compensation they deserve based on:
Their policy
Their circumstances
Their expenses and losses
When we evaluate your losses, we determine how much repairs will cost, the value of your property losses, and your other covered expenses. We believe this is essential to recovering the compensation you deserve from the insurer. You shouldn't have to pay for any replacements or repairs out of pocket if you have adequate coverage.
When your insurance claim does not go as planned, consider letting a Clearwater smoke damage lawyer from Dolman Law Group take over. We know how to navigate the claims process, build a strong case, and fight for the money you deserve.
We Have No Problem Taking Your Property Damage Claim to Trial
We sometimes sue the insurance company if it does not treat a client fairly. The threat of litigation in and of itself sometimes compels the insurer to settle. We could also complete a trial, asking a judge or jury to award what you need.
It's important to promptly consider your legal options if filing a lawsuit could yield compensation. Florida law limits how long we have to file these lawsuits. By connecting with our team, you can take the first step in protecting your right to damages.
Fighting a Clearwater Smoke Damage Claim Denial With Our Lawyers' Help
Contact our Clearwater team immediately if you receive a denial notice from your insurance company. You do not need to challenge the insurer's decision on your own. Our lawyers know why insurance companies deny claims and how to fight them based on those reasons. We get denials overturned for our clients. Receiving a denial letter is not the end of your journey. Compensation is often still possible.
We Protect Our Smoke Damage Claimants From These Allegations
When our team takes your case, we can assess your policy, coverage, and expenses. We also determine what coverage should be available. We can review the denial notice, which must list the reason for the denial.
Some common reasons why insurers deny claims include:
You missed the filing deadline.
You missed paying premiums, and the insurer dropped your coverage.
The insurer has insufficient evidence to support your claim.
The damage occurred because of a non-covered cause.
The fire and smoke damaged an undisclosed addition to your home.
You did not take quick action to limit further losses.
The insurer believes you misrepresented the damage or its cause in your claim.
In many of these cases, they are ways to challenge the insurer's allegations and get it to reconsider your claim. Our team knows how to make this happen. Sometimes, the insurer reevaluates a claim because it knows there's an attorney involved. Other times, we need to gather evidence to support an appeal and formally challenge the decision.
How Our Attorneys Contest Denied Insurance Claims
We are here to help if the insurance company refuses to pay the money you deserve based on your policy and terms. We don't like it when insurance companies take advantage of their policyholders. Our lawyers intend to fight for everything you need to replace or repair your property.
If your insurance company denies your claim, you do not have to fight the denial alone.
Our attorneys are here to:
Review and explain your insurance policy, coverage, and terms
Determine the reason for the denial
Build a plan to challenge the insurer's decision
Navigate the appeals process or fight the denial in any other necessary way
Sue the insurer and take the case to trial (if necessary) to get the money you deserve
Some denials require us to gather additional evidence and make a stronger case to document the damage. In others, we need evidence to counter allegations made by the insurer, such as our client failed to pay premiums or purposefully lied about their damage.
Our team can create a plan to challenge a denial, fighting the insurance company's decision and asking for a reconsideration. We know the legal solutions available and provide the services our clients want to navigate this process. If your insurance company refuses to give a fair offer or denies your Clearwater claim, consider how we can serve your interests.
We Help Smoke Damage Claimants in Various Situations
Fires are among the most damaging types of disaster one can experience in their home or business. Even a relatively small fire can cause extensive damage. When there is a fire, the damage occurs in several ways. There is heat from the flames, smoke that infiltrates the area, and damage that occurs when extinguishing the fire. Many standard homeowners insurance policies cover losses arising from:
Smoke Damage
While heat and water cause significant damage in a fire, smoke damage is often the most pervasive. Smoke spreads through the structure and can cause a lingering smell that leads to respiratory symptoms and other issues. If you have a fire, you want someone to help with the smoke remediation as quickly as possible.
In some cases, items are not salvageable. This is especially true of upholstered furniture. It is also difficult to get smoke smells from absorbent building materials, like drywall, insulation, carpets, and similar materials. It's crucial to document your property's damage with photos and videos. That way, you can file a strong claim with the liable insurer.
Smoke Damage Can Also Occur in Other Ways
Some people file smoke damage claims without having other types of fire damage. This can occur if a fire is in a neighboring unit or a wildfire is nearby. Smoke damage can still be extensive in these cases, and a standard policy should still pay. However, the insurer may claim that another party is legally responsible or take other steps to avoid paying your claim. Our team can help if this occurs.
Heat Damage
Heat damage affects where a fire burns and the nearby areas. The fire could damage appliances, furnishings, walls, ceilings, attics, flooring, and much more. In general, wood suffers heat damage directly from fire, while plastic and rubber items may melt from being too close to the flames. Your homeowners insurance could cover items with heat damage and any necessary repairs up to the policy's limits.
Water and Firefighting Damage
When firefighters arrive at a fire, they aim to keep you and your family safe. Protecting your property is secondary to this goal. Sometimes, putting the fire out causes a lot of damage. This comes from the water, foam, and other resources firefighters employ to knock down the flames. Water damage may occur in areas where the fire did not cause significant damage.
Firefighters sometimes have to take other steps to find the fire or fight it properly. This could include knocking holes in ceilings, walls, and roofs. They may also need to kick in doors or break windows under certain circumstances. Your homeowners insurance should cover the cost of these repairs, as well.
What Is the Average Fire and Smoke Damage Claim Worth?
According to the Insurance Information Institute (III), fire and lightning cause 23.8 percent of homeowners insurance payouts. Fires are among the most expensive types of claims because of the damage they cause. Recent data shows that these claims average around $77,340. The average property damage claim over the same period was only $13,804.
Remember that these are just averages. Insurers and courts evaluate every case on its own merits. This average value does not tell us anything about how much your case might be worth. We can determine a possible settlement value based on your policy terms if we represent you.
While fires are not as common as many other types of property damages, about one in 385 insured homes file a fire or lightning claim each year. In all, one of every 20 homeowners needs to file a claim for some reason annually.
Compensable Losses in a Clearwater Smoke Damage Claim
Covered losses in your smoke damage claim may include:
Dwelling Repairs
Repairing your home or business is essential to moving on from a fire or another disaster. Until the structure is safe and inhabitable, the stress in your life is going to go up. We understand your concerns and seek compensation for repairs as quickly as possible. However, we also need to ensure the payout covers the cost of materials and having licensed contractors handle the repairs.
While your insurance likely provides coverage for making repairs to your home or business, you need to know how much it will cost to make repairs based on local estimates. Do not accept a lowball offer that will not cover your expenses. Doing so could leave you with out-of-pocket costs, even after your claim closes.
Lost Property
Smoke damage causes significant property loss. Many things absorb smoke damage and are impossible to clean. As mentioned, damaged items can include carpets, rugs, upholstered furniture, and more. Your insurance carrier could cover many of these losses up to the policy limits. However, the insurer expects you to make a comprehensive list of your lost inventory and value it. Many clients say this is the most difficult part of managing their claim.
There are two possible values covered by homeowners insurance policies:
Actual cash value. Some items depreciate in value over time. Take cars, for example. A car loses up to 20 percent of its value in the first year. So, even if you initially paid $20,000 one year, the next, it could be worth less than that. In that instance, the insurer would pay for what it's currently worth.
Replacement value. Here, the insurer pays for how much it costs to repair, replace, or restore an item without regard to depreciation.
Our attorneys know how to document damaged property in the aftermath of a disaster. We also work with consultants and other experts to accurately identify your damages' cost.
Temporary Relocation Expenses
Most standard homeowners insurance policies cover temporary relocation expenses after a disaster. This could include short- or long-term relocation nearby after a fire or other smoke damage. Policies vary, but yours could pay for a hotel, apartment, or rental home, boarding of your pets, and other related expenses until you return home (up to the policy's maximums).
If you have fire or smoke damage at your business, your corporate property damage policy will not cover temporary relocation in most cases. Instead, you will need an additional policy: business interruption insurance. This could help you cover expenses both for your primary location and the cost of setting up a temporary location.
Getting a payout quickly is important for those with smoke damage claims. They need remediation, repair, and the replacement of ruined items. In many cases, they cannot remain in their home until this is complete. However, do not overlook the need for a payout that covers your expenses and losses. Do not allow the insurer to get away with a lowball offer because you have stress.
Considerations After Your Property Sustains Smoke Damage in Clearwater
You may wonder what options you have in the midst of dealing with a property damage claim. There are many considerations that could compel the insurance company to offer a fair settlement.
Some of these considerations include:
Preventing further damage to your property. The fire is over. Yet, your property can still sustain serious damage in its aftermath. You should do everything possible to mitigate further destruction. This may include boarding up windows, putting tarps over the roof, and residing elsewhere. The insurer may contest paying for once-preventable damage.
Refusing to give a recorded statement. A recorded statement is not an opportunity to share your story. Instead, it gives the insurer information to discredit your case. Leave your insurance-related matters to your legal team. Your lawyer in Clearwater can provide the insurer with all the necessary information.
Documenting your losses. You should start documenting your losses immediately. This includes taking photos of your property's damage, taking videos of certain areas, and implementing other measures.
Our legal team can give more information about your next steps when you consult with us.
Frequently Asked Questions (FAQs) About Clearwater Smoke Damage Cases
We always encourage you to contact our team for a free consultation, so we can discuss your case's details specifically. However, we know many people just want preliminary information before reaching out. For this reason, we've included a list of some of our frequently asked questions from clients. You may wonder:
Does the Cause of the Fire Matter?
The insurance company will generally want to know the cause of the fire before it pays a claim. This is because some causes have exclusions in these policies. For example, an insurance company will not offer coverage for intentional fires. In other cases, it won't cover fires caused by "acts of God."
Our team intends to seek the coverage you need following a fire. If the insurer disputes the disaster's cause, we fight back using evidence. We want to recover everything you need to move forward.
Why Would I Want a Smoke Damage Attorney to Handle My Claim?
Some people handle their fire, smoke, and water damage claims on their own. These claims can go smoothly and allow the policyholders to recover money damages and repair their homes. However, this is not always the case. Often, insurers do not work to help homeowners recover the money promised by their insurance policies. Instead, they look for reasons to reduce or deny the claim.
An attorney familiar with these claims steps in and assesses the available coverage, determines how much the policyholder needs for repairs, and takes action. This could include arguing for a higher payout, appealing a denial, or suing the insurer if it refuses to act in good faith.
When Should I Consider Calling a Law Firm About My Smoke Damage Claim?
We recommend calling us the second you want help. Some clients call us before they submit their claims and document their losses, while others only call after a denial. Our attorneys step in when our clients need us. We can be there at your claim's beginning, middle, and end.
Any hiccup or roadblock during the claims process is reason enough to connect with our team for a free consultation. Whether your insurer makes unreasonable demands, offers low settlements, or doesn't cooperate, we are here. Let us take over and fight for the compensation you deserve based on your policy's terms.
How Can I Learn More About My Insurance Coverage for Smoke Damage?
If your home suffered smoke damage and you are unsure about the coverage available, our team can review your policy. Your insurer may allege that your policy says one thing when it really says another. It could deny you the coverage promised by your policy. To protect yourself from bad faith insurance practices, it's wise to know what your insurance policy covers.
We encourage you to speak with our team and let us assess your insurance policy following a fire. We can determine your next steps to get the money you need for repairs caused by fire, water, and smoke damage.
Is Smoke Damage My Only Concern After a Clearwater Fire?
If you had a fire in your home, you likely have several different types of damage. Our attorneys help clients document their covered losses caused by fire, including the heat and smoke. We also consider the damage caused by fighting the fire, such as water damage, holes in the walls and roof, broken windows, and more. Most standard homeowners policies should cover all these damages up to the policy's limits.
Even in a relatively small fire, the smoke damage is often extensive. Fire and water damage are usually limited to the areas where the fire occurred. For example, a kitchen fire may cause damage to the stove, countertop, flooring, walls, and ceiling in the room. The water damage will be in similar areas, possibly damaging other personal items, as well. Smoke, though, could affect other areas of the home.
Furnishings are especially hard-hit by smoke damage. It is almost impossible to remove the smell of smoke from a couch or other upholstered furniture, for example. Carpet, rugs, cabinetry, and drywall may need repair or replacing.
What Temporary Relocation Costs Does My Insurance Cover?
The temporary relocation costs covered by your homeowners insurance policy depend on the specific details of your policy. Our team can review your coverage options at the beginning of our partnership. Generally, a standard policy will cover housing, transportation, and other expenses incurred because of the relocation, up to a certain amount.
A settlement could pay for hotel expenses, renting a home, or an alternative living arrangement. It could also pay for boarding a pet (if necessary), doing laundry in a laundromat, and more. Our team reviews receipts for our clients and helps identify which expenses might fall under their coverage.
How Do I Know How Much My Smoke Damage Claim Is Worth?
There is no way to know how much your smoke damage claim is worth without documenting the damage and determining repair and replacement costs. It also depends greatly on your coverage because there are several limits and terms that affect how much we demand from an insurer.
In general, we investigate the damage, cost of repairs, property losses, replacement costs, and other relevant factors, depending on the policy. Our team works on gathering this documentation and data for our clients. We intend to make this frustrating and stressful job easier for you and your family.
What if the Insurer Refuses to Pay Me What It Will Cost to Repair My Home?
If you believe your insurance company is not giving you a fair offer to repair your home and cover your other losses, our team can fight for what you need. We can employ a legal strategy that meets your case's specific needs. This may include providing the insurer with additional information or threatening litigation.
Your insurance policy is a contract stating the insurer will pay for your covered losses based on certain terms. We ensure these corporations uphold their side of the contract and pay policyholders according to their coverage terms. You do not have to fight the insurance company alone.
What Should I Do if My Insurer Denies My Clearwater Smoke Damage Claim?
We encourage you to connect with our team if the insurer denies your property damage claim. There are options to challenge a denial, including appealing the decision or suing the insurer. Our team provides a range of services and solutions depending on your circumstances. Dolman Law Group's trial lawyers handle these claims and fight for fair resolutions.
We know how to interpret homeowners insurance policies, corporate property damage policies, renter's insurance, and more. We believe you deserve the compensation to which you're entitled. Our lawyers can start pursuing your Clearwater property damage claim today.
How Can I Pay for a Clearwater Property Damage Attorney?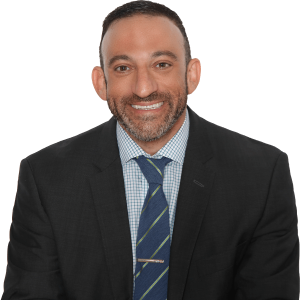 At Dolman Law Group, our attorneys represent clients based on contingency. We do not charge any upfront fees. We never ask a client to pay a retainer or by the hour. Instead, we only get paid after we recover money for our clients.
We understand you need all the cash available to cover your out-of-pocket costs right now. Some expenses are unavoidable, even if your insurer should reimburse you. Our goal is to make this process easier on you, not more difficult. So, we never ask for attorney's fees until we secure compensation for you.
Contact Our Clearwater Smoke Damage Team Today
Dolman Law Group offers free consultations for property owners who want help with a Clearwater smoke damage claim. If you have damage to your home or business, and your insurer will not cooperate and pay you appropriately, we can help. Let us review your policy, damage, and possible solutions with you for free today.
Contact us today by dialing (727) 451-6900. A team member can assess your options now.
Dolman Law Group Accident Injury Lawyers, PA
800 N Belcher Rd
Clearwater, FL 33765
Phone: (727) 451-6900