Clearwater, FL residents and business owners face an increased risk of damage due to sinkholes and other ground collapse incidents. At the northern end of Sinkhole Alley, Clearwater shares many of the same topographical characteristics as its neighbors to the south.
While homeowners and commercial insurance policies often exclude sinkhole damage, Florida requires insurers to cover some of these losses. If your insurer refuses, a Clearwater sinkhole damage lawyer from Dolman Law Group could help.
At Dolman Law Group, you can get a free consultation with our team. You can discuss your damage, insurance coverage, and next steps with us for free today. Call to learn more about how we could help you seek money to repair your home or business and replace your lost personal property.
Dolman Law Group: Your Clearwater Property Damage Attorneys
Dolman Law Group's property damage attorneys understand how sinkholes occur, their damage, and the available insurance coverage. Because state law mandates that insurers provide some limited coverage for these events, we know how to ensure the documentation in your claim shows your property damage meets the criteria for coverage. This is paramount in these claims.
We can go to work on your claim at any point in the process. We handle these cases:
We know how to determine your policy's coverage and fight to ensure you get a fair payout based on these terms. For example, if you have sinkhole coverage and your insured building suffered structural damage, you could receive compensation. Our team can aggressively pursue money for your repairs, temporary relocation costs, and more.
The Dolman Law Group works with local counsel in any jurisdiction outside Florida for the purpose of filing lawsuits in jurisdictions wherein we are not licensed. Thus, we will follow each state's ethical rules to ensure a local attorney is involved.
Expect Regular, Prompt Communication
Our attorneys believe in building personal relationships with our clients. We want you to trust our advice and know we stand by you. As a part of this commitment, each attorney offers their personal cell phone number to their clients.
You can contact your attorney at any time via:
Text
Phone call
Email
Reaching out to the office
Direct access to your attorney ensures you can get prompt answers to your questions and concerns as soon as you have them. This can greatly reduce the stress and worry you face throughout this process. In addition, you can feel confident that your attorney and other team members involved in your case know your name, details of your claim, and other important information.
You Can Hire Our Team With No Upfront Fees
Dolman Law Group handles insurance disputes based on contingency. This includes property damage claims and lawsuits. Therefore, we do not ask for a retainer, charge upfront fees, or bill you at an hourly rate. Instead, we pay for the investigation, documentation, and other expenses related to developing your claim. Then, we charge attorney's fees only after we secure compensation for you.
Our sinkhole damage lawyers serving Clearwater know how important every dollar in your pocket can be when you have significant damage to your home or business. However, we do not believe you should have to struggle to pay our team, too. We only get paid after you do.
Our Clearwater Property Damage Lawyers Know How Sinkholes Occur
Sinkholes can occur suddenly and without warning. While you may hear nightmares about them swallowing entire blocks, most ground collapses have less dramatic consequences. However, the consequences can prove just as severe. They can destroy homes, outbuildings, driveways, and other structures.
Even a small ground collapse under or near your house can lead to:
Damaged floors
Cracked foundation
Cracks in interior walls
Gaps around doors and windows
Doors that will not open or close
Collapsed walls
These repairs often prove costly and may take weeks or months to complete. To make matters worse, insurers often try to avoid paying for the damage. Here, our attorneys step in to help clients fight for the payout they deserve based on their policy and the structural damage to their homes.
For Florida residents, especially those in the north and central region and on the Gulf Coast, sinkholes pose a real threat. Florida experiences more sinkhole damage than any other state because of the limestone and other semi-porous materials under the dirt. Neighboring counties to the south of Clearwater are known as Sinkhole Alley. However, the Clearwater area can also face issues related to shifting ground.
Sinkhole Damage and Insurance Laws in Florida
According to The Florida Times-Union, two-thirds of the sinkhole claims filed with insurers and reported to the Office of Insurance Regulation between 2006 to 2010 came from Sinkhole Alley. Over this time, the number of annual claims crept up to almost 6,700 in 2010. The payouts from the covered events between 2006 and 2010 cost insurers $1.4 billion.
The Florida legislature passed multiple laws related to sinkhole insurance claims in recent years. A 2011 law attempted to counter problems with excessive sinkhole damage claims filed for mild damages. Then, a law in 2016 expanded the availability of sinkhole damage insurance as a response to the earlier, more restrictive law.
Now, companies must offer coverage for sinkhole damage under certain circumstances.
To avoid paying these expenses, insurers may:
Prematurely deny claims
Deny that any structural damage exists
Refuse to insure someone with a high-risk home
Take other inappropriate actions to protect the company's bottom line
If this happens to you, connect with our team. We can review your policy and coverage and could get you the payout you need to repair your home or business.
Our Clearwater Property Damage Attorneys Know Florida's Sinkhole Policies
Getting insurance coverage for sinkhole damage does not always prove straightforward. Some people can manage the process independently, but this does not always happen. Not all standard homeowners insurance policies across the country include coverage for sinkholes. Florida law requires all insurance providers to offer the coverage, though.
Under this law, you could get a payout when:
Your policy includes sinkhole coverage.
Your home suffers damage from a sinkhole.
Structural damage occurred, and you can document it.
While your insurer has to offer sinkhole coverage if they want to provide a policy for your home, many people do not purchase it because of the additional cost. In addition, when the homeowner does have coverage, getting paid is not always easy. Even the Florida Department of Financial Services admits that getting paid after sinkhole damage can prove challenging.
Our attorneys could help you from the start. We know how to document damage, call in experts to determine necessary repairs, and estimate the value of your claim. In addition, we can handle all communication with the insurer and negotiate with them to seek a fair payout based on your policy terms.
In general, most property damage insurance policies (including homeowners coverage) provide compensation for three types of covered losses:
Dwelling Repair
Sinkhole insurance may require you to show that your home or primary dwelling on the policy suffered structural damage. This could include many issues with the walls, foundation, supports, or other key structures. Your policy may not cover cosmetic damage or damage that does not otherwise threaten the stability of your home.
When insurers make an offer based on covered damage, they often underestimate repair costs. This could prove an expensive problem if you do not know how much repairing your structural damage could cost. Our attorneys can determine repair costs and help you negotiate for the money you need to cover them.
Personal Property Replacement
Homeowners insurance often covers the costs when property damage involves broken or lost furniture, appliances, equipment, electronics, and other items. This often happens after fire, wind, water damage, or other similar claims. However, this does not always happen in a sinkhole claim. It will depend on the facts of your policy.
Our team can determine your coverage options to replace any damaged valuable items based on the details of your insurance policy. We know how to document these losses, value them according to your coverage terms, and show the insurance company how much they owe you based on your covered losses.
Temporary Relocation
If the damage to your home proves severe enough that you cannot remain there while you wait on your insurance payout and repairs, you may need to relocate temporarily. Your insurance company may cover some of these expenses, including rent for a hotel, apartment, or house. Other covered relocation expenses can prove necessary, so we encourage you to keep all receipts for commuting, gas, laundry, pet boarding, eating out, and more.
Other Liable Parties
Sometimes, a third party could prove liable for shifts in the dirt, depressions, and other related concerns that may appear to be sinkholes. When these occur, the erosion of underlying rock does not always cause them. Instead, the collapse of man-made structures or erosion can occur because of poor building practices. It could prove possible to hold the at-fault party legally liable if the insurance company will not pay.
Our team can assess your case to determine if this applies. We understand the urgency of your claim. We know you need to get to the bottom of what happened and identify your options quickly. We know you need to get your life back to normal and your home repaired as soon as possible. Therefore, we provide complimentary case evaluations and can discuss your next steps with you for free today.
Working With one of Our Clearwater Sinkhole Damage Attorneys
When you choose to work with a Clearwater property damage lawyer from Dolman Law Group, you can have support in seeking a fair and just payout based on the policy you paid for. Our team can protect your right to fair compensation and fight for the money you need to repair your home or business properly.
We do not believe you should have to pay for repairs out of your pocket when your policy promises you coverage. We can take on all communication with the insurance company, build and document your claim, and negotiate for an appropriate settlement.
We handle cases as soon as our clients hire our team to take on their claims. This could be:
From Start to Finish
The rules surrounding sinkhole coverage in Florida can prove complex and fairly new. For this reason, some property owners call on our team to handle their claims from start to finish. This may reduce the risk of denial and make it easier for them. We direct the claims process and work with the insurance company to settle while they focus on their everyday lives and getting things back to normal.
After They Encounter an Issue
Some of our clients begin the claims process on their own and then reach out to our lawyers when they encounter a significant issue with the insurance company. This often includes unreasonable delays in assessing their claim, dramatically underestimating the repair cost, or refusing to acknowledge that their policy should cover the event. We can review your options with you for free after you encounter any problems with your claim.
Following a Claim Denial
Many property owners try to manage their own claims until the insurer denies them. When this occurs, they decide to enlist our help and let us challenge the denial. This can prove a good time to reach out and speak with a team member if you have not. We could go to work on your claim, overturn a denial, and help you get the money you need.
Before we can file a claim or demand compensation from an insurance company, we need to build strong support for the payout. We need to investigate the sinkhole and its cause, the damage, necessary repairs, and other covered losses.
This could require our team to:
Analyze the policy and available coverage
Call in experts for more documentation
Get repair estimates from local companies
Inventory and value property losses
Sort through receipts to identify your covered expenses
Our lawyers do what we need to in our fight for your money. We develop a plan to pursue just compensation. In some circumstances, this could include suing the insurance company if they refuse to work with us and pay according to your policy's terms. When this becomes necessary, you will want an attorney on your side to handle the litigation and continued negotiations.
You must follow many rules to protect your rights during this process. For example, we only have a limited time to begin your lawsuit under Florida law. For property damage cases, this is generally five years from the date the damage occurred. Our team can protect your rights by ensuring you meet all necessary deadlines and other critical rules.
Our Property Damage Lawyers Serving Clearwater Fight Claim Denials
If your insurance company denied your property damage claim after a sinkhole or similar issue, our team can help. Connect with Dolman Law Group and let us determine the reasons behind the denial. We can often challenge a property claim denial and win—you just have to know how.
Our Clearwater property damage lawyers know how sinkhole coverage works and the common reasons insurance companies use to deny policyholders' claims. When you receive a denial notice, call us and let us review it.
We could:
Assess the truth behind their denial
Determine your options for appeal
Gather additional documentation
Navigate the process on your behalf
Some of the reasons an insurance company may give to support why it denied a sinkhole damage claim include:
A missed deadline for notification or filing (usually defined by the policy terms)
Skipped premiums led the insurer to drop the policyholder's coverage
Insufficient evidence exists to support the claim
The policy does not include sinkhole coverage
The damage did not occur because of a sinkhole
No structural damage affected the property
The damage affected an undisclosed addition or improvement
The policyholder misrepresented the damage or losses
While the denial notification may seem like a final decision, you have options for fighting most of these reasons. Our team could ask the insurer to reconsider with additional evidence, appeal the decision, or take other steps to get the money you deserve based on the policy's terms. We handle property damage claim denials frequently and know how to navigate the appeals process with most insurers.
We understand the evidence necessary to document a sinkhole event and the resulting losses. We can build a strong case to show the insurer how much you deserve based on the facts of what happened and the necessary repairs. With our team working on your case, you have an advocate and aggressive representation throughout the process. We cannot allow the insurer to deny you coverage that clearly applies to your policy.
If you struggle to figure out your next steps after sinkhole damage and a denied insurance claim, you do not have to try to go it alone. Our attorneys can help. We offer complimentary case consultations where we can discuss your claim and our services.
If we work together, you can expect our team to:
Analyze and explain your applicable coverage
Determine the reason the insurer denied your claim and how to fight it
Build solid support for your claim
Manage all communication with the insurance company
Navigate the process to request reconsideration or file an appeal
Take any other necessary steps to protect your right to a fair payout
Getting the insurance company to pay for your damage and repairs after a catastrophic ground cover collapse can prove difficult. Insurers often make excuses to deny or lowball their policyholders. If this happens to you, our property damage attorneys know how to help with your Clearwater claim. You can learn more during a free consultation with a team member. We have someone available to discuss your claim 24/7.
Frequently Asked Questions (FAQs) for a Clearwater Sinkhole Damage Attorney
Many people do not understand their insurance coverage or how it works following a significant property damage event. When it comes to sinkhole damage, this is often the case. Additionally, the laws have evolved over the years and differ significantly from those in many other states.
We collected some of the most commonly asked questions from our clients and answered them for you. You can get more specific advice and guidance during your free consultation with our team.
How Can a Sinkhole Damage Attorney Help Me With My Claim?
When you have a sinkhole damage lawyer on your side, the insurance company may prove less likely to use tactics such as underestimating your repair needs, unfairly denying you, or otherwise refusing to pay out a fair value based on your damage and policy terms. Just having a knowledgeable attorney on your side can make the insurance company reconsider making you a low offer.
Your property damage attorney can handle all aspects of your claim, including all communication with the insurance company. They can investigate what happened, work to document the sinkhole and resulting damage, get estimates for repairs, and fight to recover the money you need based on your available coverage.
When Should I Call Dolman Law Group About My Claim?
Our attorneys can review your options with you and possibly go to work on your case at any point. We handle claims for some clients from start to finish. Other times, our clients only call us after they have an issue with the insurance company, they deny the claim, or other snags come up in the process.
We offer free case reviews, so you can learn a lot about your case and options even if you do not choose to hire us right away. Contact our office to learn more about how we could help you seek the settlement you deserve that can get you back in your home soon.
How Can I Find out if My Policy Covers My Property Damage?
When it comes to sinkhole damage, homeowners insurance policies in Florida can prove especially challenging to understand. Many insurance carriers try to avoid paying for these costly disasters by putting strict criteria or limits on the parts of these policies that deal with sinkholes.
When you reach out to our team, we can assess your coverage. This includes reviewing the fine print of your policy to determine how it applies to sinkholes in general and specifically to the damage to your property. We can also look at your damage to ensure you meet the criteria for policy coverage. We could explain your options and how we can help based on this.
What Do I Need to Show to Document That Structural Damage Occurred?
Florida codes define structural damage using five separate criteria, each of which focuses on how the catastrophic ground collapse affected the home's floor, foundation, walls, or other key components. You may need documentation to show your home has significant damage caused by a sinkhole. This could include an engineer's expert opinions, photographs, information from geologists, repair estimates, and more.
If you work with our team, you do not have to do anything to prove your home suffered structural damage. Our attorneys and legal team handle the investigation, gather evidence, and present this evidence to the insurance company on your behalf.
What if I Only Have Relatively Minor Damage to My Home?
If you do not know whether you have structural damage to your home, call us. Our team can review what this means and whether your insurance policy may cover repairs or will pay a minimum settlement to deal with what they consider cosmetic issues.
Our lawyers can fight for fair compensation for our clients regardless of how minor the insurance company thinks their property damage is. We know you need the money to repair your home, replace broken furniture and appliances, and cover other related expenses. Let us help you fight for it.
Does My Insurance Cover Temporary Relocation if We Need to Move?
Many homeowners policies cover temporary relocation if the damage to your home proves too extensive to live there during repairs. This often happens with severe sinkhole damage. The coverage could vary depending on the specific policy and its terms. This usually covers some or all of your rent at an apartment complex, home, or hotel.
Some insurance policies also offer coverage for other relocation expenses, such as the cost of doing laundry or commuting further than you would from your own home. They could cover pet boarding if your temporary home does not allow pets.
Save all receipts during this time, and our attorneys can assess what may be covered expenses based on your policy. Temporary relocation can cost more than most people realize, so you will want to recover as much money for these expenses as possible.
What Should I Do if My Insurance Company Denies My Claim?
If your property damage insurance provider denies your sinkhole claim, you have options to challenge their decision. We recommend that you reach out to our team as soon as you receive a denial notice, and we can review your options with you. We could help you file an appeal, sue the insurer, or take other steps to protect your right to fair compensation based on your policy.
We understand why insurers deny sinkhole claims, how to counter these denials, and what we need to do to seek fair compensation for our clients. We could go to work for you immediately after you receive a denial.
How Much Will It Cost Me to Hire a Clearwater Property Damage Attorney?
We ask no upfront fees or charges for hiring one of our property damage lawyers. Our initial consultations are free. We can explain our fees during this discussion. If you decide to hire us to manage your claim, we do not ask for a retainer or have any hourly costs associated with your case. Instead, we charge based on contingency. We only get paid when you do, and our fees come from your payout.
How Can I Learn More About Dolman Law Group?
Dolman Law Group provides complimentary initial consultations for home or business owners dealing with property damage and insurance coverage. We handle a wide range of insurance disputes and help our clients negotiate the settlements they deserve based on the terms of their policies. Connect with us online or over the phone and schedule a time to talk to learn more about our experience, services, and how we approach sinkhole claims.
Let Our Clearwater Sinkhole Damage Lawyer Assess Your Case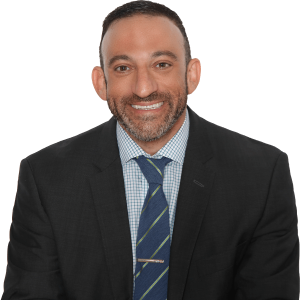 Dolman Law Group provides free case consultations and policy reviews for those who endured sinkhole damage to their home or business. We could help you develop your case, file your claim, and work to convince the insurer you deserve a payout to cover your repairs. We understand that recovering insurance money for repairs can prove essential for you and your family. Let us help you fight for a payout based on your policy terms.
Contact us today online or on the phone at (727) 451-6900 to get started. We have someone available to speak to you now.
Dolman Law Group Accident Injury Lawyers, PA
800 N Belcher Rd
Clearwater, FL 33765
Phone: (727) 451-6900