Theft, vandalism, and other intentional acts can cause significant property damage. When this occurs, the insurance company is not always easy to work with. It may push the financial responsibility of repairs onto the individual accused of causing the damage, denying liability. Yet, if you have coverage for theft and vandalism, there's no question: your insurer should pay for it.
If your property sustains damage from trespassers or misbehaving guests, you have a right to recover compensation according to your insurance policy's terms. If the insurance company does not want to cooperate, a Clearwater theft and vandalism property damage lawyer from Dolman Law Group is here to help. We represent property owners who struggle to get the money they need from their insurance providers.
Contact us for your free consultation today.
We Represent Property Owners With Theft or Vandalism Damage Claims
Dolman Law Group's property damage attorneys know how these claims work. We understand insurance companies and how they try to protect their own financial interests. We know the tactics they use and how to avoid their traps. Insurance companies do not like to see us representing their policyholders in these cases, but they respect us. We often know more about their industry and these claims than they do.
When Should I Consider Connecting With Dolman Law Group?
Our team can get started on your claim at any point in the process. We help some clients shortly after the damage occurs. We help others when they're confronted with bad faith insurance practices. In general, we recommend reaching out when you run into an issue with the insurance carrier.
This could happen when:
The insurer causes unreasonable delays.
An adjuster does not want to payout based on the liable policy's terms.
The insurer dramatically undervalues your claim.
The claims adjuster is difficult to work with.
Some claimants call us just because they're uncomfortable navigating the claims process alone. You invested a lot of time and money into your property——only to have someone damage it. You deserve an advocate who fights for your best interests.
It Costs Nothing Upfront to Partner With Us
We are a contingency-fee law firm. Our clients never have any upfront expenses when they work with our team. As a property owner with damage, we know you need cash in your pocket. This is why we use our firm's resources to build your case and pursue compensation. We only get paid after securing a payout for you.
We can explain how we calculate our attorney's fees and answer your questions during your initial consultation. We can also address any other concerns you have about the claims process, denials, or your legal rights. A free case review is a great way to learn more about our services and your next steps.
How Our Lawyers Handle Clearwater Theft and Vandalism Damage Claims
As property damage lawyers in Clearwater, our team fights to recover fair compensation for our clients. We protect their rights and pursue the money they need to repair their homes and cover other losses. When an insurance company issues a policy, it is a contract with the policyholder. You agree to pay monthly premiums, and the insurer offers coverage for certain perils. Yet, getting this money is not always easy.
Still, you have options. At the end of the day, if the insurer refuses to offer a fair settlement, we can file a lawsuit in civil court. Here, we argue that because the insurer didn't uphold its contract, you deserve compensation.
State law usually allows up to five years to sue the insurance company in a bad faith property damage lawsuit. However, we do not have to wait this long. If your insurance company refuses to cooperate, we can initiate legal proceedings immediately.
We Gather Evidence to Support Your Clearwater Insurance Claim
We need to fully understand your coverage options and damages.
This requires us to:
Document the vandalism, theft, and other related losses
Put a repair estimate on any physical property damage
Create an inventory list of losses and value them according to the liable policy
Provide as much documentation possible for stolen items
Review the claim and all policy terms as they apply to the incident
Our goal when handling a property damage claim is to get our client the money they deserve based on their policy's terms. The insurer must pay the money promised in your insurance policy. It's unacceptable when it denies or unjustly lowballs your claim.
Appealing a Clearwater Theft or Vandalism Claim Denial
If your insurance company denied your Clearwater theft or vandalism property damage claim, an attorney from Dolman Law Group can assess your case and provide guidance. When an insurer denies a claim, it must send a written denial notice that includes the reason why. Many of these reasons are not valid, and our team knows how to challenge them.
Some common reasons for property claim denials include:
The policyholder missed a deadline or failed to pay premiums.
There is not enough (or the right) evidence to support the claim.
The insurer says the damage occurred because of a non-covered peril.
The insurance adjuster claims the policyholder misrepresented their loss or damage.
The insurer claims that because the theft or vandalism was an intentional act, the guilty individual should be legally responsible.
Our team generally has a few options for seeking compensation despite a claim denial. This includes asking the insurance company to reconsider, filing an official appeal, or threatening to sue for bad faith. When insurance carriers learn we are representing a policyholder, sometimes, they're more willing to cooperate.
What Goes into Filing an Appeal?
If negotiating a fair settlement isn't feasible, we can appeal the denial. Each insurance company has its own appeals process. With additional evidence or a valid reason why it made the wrong decision, this process can be effective for securing damages.
If you receive a claim denial, do not panic. There are options, and our team is here to help. Let our Clearwater team go to work for you.
Our attorneys can:
Review and explain your insurance coverage
Determine and explain the reason for your denial
Gather evidence to support your claim
Determine your best options to challenge the decision, such as the appeals process
Fight the insurer and pursue the compensation you deserve based on your policy's terms
Protect your rights throughout this process
Handle your claim so you can focus on other tasks
As mentioned, if the appeals process doesn't work out, we can file a lawsuit.
Your Clearwater Insurance Claim Could Account for These Losses
Whether vandalism or theft affects your home or business, your property damage insurance policy should cover the related expenses. While each policy has its own terms, standard policies usually provide coverage for:
Repairs to Your Dwelling and Other Structures
Property damage policies generally include repair of the main building and other structures.
Your settlement could account for damages to your:
Home
Fences or gates
Shop
Free-standing buildings, such as sheds and workstations
Swimming pool
Deck
Trailers and stationary RVs
The cost to repair your home, fence, shop, or another structure is at the heart of why many people file an insurance claim after vandalism.
Even painting over graffiti or replacing broken windows costs money. You deserve compensation for each way the other party damaged your property—even if the insurer tries to convince you that the damage is "minor."
Personal Property Replacement Coverage
When someone steals valuables or vandalizes your property, your insurance policy should provide some level of coverage. Depending on the policy, your coverage could include actual cash or replacement value for certain items. Policies that offer replacement value generally have higher premiums and/or deductibles. Replacement value does not consider depreciation, while actual cash value does.
The insurance company will likely expect you to prepare an inventory list of your losses and their covered values. This is often one of the most difficult parts of the claims process for property owners. Our team can help with this step and document your losses.
Temporary Relocation Coverage
If the vandalism to your home includes broken windows, damage to the roof, or other major structural issues, you might need to stay somewhere else until contractors complete repairs. Your insurance policy could include temporary relocation coverage. How much and for how long depends greatly on the policy. Our team can review and explain your coverage options.
This coverage pays for a number of expenses, including the cost of:
Temporarily boarding a pet
Staying in a hotel or arranging another accommodation
Some food expenses
Additional commuting costs
Doing your laundry in a laundromat
Our team intends to review your coverage options and fight for everything you deserve.
Business Interruption Insurance
If your business cannot operate because of vandalism or theft, you could lose income. This is common when thieves steal inventory, technology, or computer systems used to manage the business. Vandalism that causes major property damage can also close a small business for several days or weeks.
This type of policy usually pays when a covered peril causes property damage that closes the business completely. It pays missed income based on previous years' records. This allows you to continue to pay overhead costs, make payroll, and cover other expenses during repairs or while you replace your lost property.
How Much You Can Recover Depends on Your Situation
Often, claimants call us and wonder how much they can recoup after filing a property damage claim in Clearwater. The answer ultimately depends on the details of their property's damage and the liable insurance policy. Some policies cover certain losses in full. Others require policyholders to pay deductibles before coverage kicks in.
Our team intends to seek the full cost of what you're entitled to receive from the liable policy. This involves presenting evidence of your losses, citing the liable policy, and negotiating a fair settlement offer.
Clearwater Theft and Vandalism Can Cause Significant Property Damage
Theft and vandalism claims differ from other types of property damage cases because, typically, the damage occurs because of an illegal act. Often, a trespasser causes damage. In other cases, a customer or another guest causes trouble. While other types of property damage occur because of natural disasters, weather, or fire, theft and vandalism are always intentional.
One can cause damage to your property by:
Stealing items
Spray painting with graffiti
Dumping trash
Smashing lights or decor
Removing or damaging signage
Breaking windows
Destroying fences, mailboxes, and other property
Otherwise defacing property
Most of these actions are criminal offenses, and the offender could face penalties in the criminal court system. However, this will not yield the money you need to replace or repair your property. Your insurer should cover these losses.
While these losses are generally less than some significant covered events, they can do major damage. The damage is not always obvious. For example, when someone breaks into your home and takes jewelry and electronics, you might forget that you also need to replace the door and repair the wall where they yanked a television from its mount. These are also covered expenses.
When our team handles a claim, we consider your full range of losses. This is important so that you do not have to pay out of pocket for some repairs or replacements. You generally only get one chance to recover fair compensation ——and we intend to protect it.
How Common Are Theft and Vandalism Claims?
Theft and vandalism claims can get expensive. Still, insurers must follow through with the protections their policies offer. Just because your damages threaten the insurer's bottom line doesn't mean that you should pay out of pocket for your losses.
According to the Insurance Information Institute (III), theft caused 0.6 percent of all property damage in one recent year. Over the last five years, less than one percent of all claims came from theft, vandalism, or other mischief. Although these claims aren't exactly common, insurers still have an obligation to pay them.
How Much Is the Average Theft and Vandalism Payout?
As previously mentioned, how much you can seek from the liable insurer largely depends on your situation and coverage options. Discussing your options with an attorney could help you decide if filing an insurance claim is a good option.
Considerations When Filing a Theft and Vandalism Property Damage Claim
In a perfect world, the insurance company would pay for your losses with no questions asked. Unfortunately, things aren't always that simple. Thankfully, there are some measures that can reduce your case's complications. We recommend that you:
Mitigate Further Damage to Your Property
After any damage, you can board up your property's windows, put tarps over a collapsed roof, and prevent mold growth. You can't necessarily do the same thing when your property gets stolen or vandalized. Still, the insurance company expects you to keep matters from getting worse. It may not pay for damages that stem from your inability to secure your property.
To mitigate further damage, you may:
Hire security guards (if you own a large business or storefront)
Install surveillance cameras (like camera-enabled doorbells)
Notifying law enforcement of the incident
Placing motion-activated lights on/around the property
Lock your doors
Put up a fence
Your insurance claim may yield compensation for the cost of preventing further theft and vandalism to your property.
Limit What You Share With the Insurance Company
First things first: your Clearwater property damage lawyer can give the insurance company all the information it needs to move forward with your claim. Yet, it may ignore the fact that you have legal aid and instead ask you to give a recorded statement. The insurer hopes that during this conversation, you will disclose information that could hurt your claim.
For instance, the insurer may ask: "How many people live in your household?" and you may reply innocuously: "Oh, it's just me and my 16-year-old son." This statement could compel the insurer to accuse your child of causing the vandalism——even if the accusation is completely unfounded. For that reason, let your lawyer handle all insurance-related matters. You don't have to give a recorded statement or anything beyond basic details.
Refer All Settlement Offers to Your Legal Team
The insurance company may initially offer what seems to be a generous sum. Still, without knowing the true cost of your damages, accepting compensation early on is risky.
That's because:
Without consulting with experts, your damages could cost more than what the insurer offers.
Accepting compensation ends your claim——you cannot file a second claim or ask for more money later on.
The insurance company hopes to close your claim as soon as possible, so it can move on to the next claimant.
Your lawyer can assess all settlement offers and advise you on whether to accept. Our calculations account for the cost of replacing or repairing your damaged or stolen property.
Refrain From Do-It-Yourself (DIY) Repairs
While the insurance company expects you to mitigate further damage to your property, you should refrain from DIY repairs that could make matters worse. Imagine you attempt to replace a broken window on your own. However, you didn't measure the dimensions correctly, so there's a gap. Rain comes through that gap, causing water damage.
Insurance does not cover losses that arise from your own negligence. We encourage you to leave your property's repairs in the hands of a trained professional. They can render appropriate repairs and help you rebuild.
Frequently Asked Questions (FAQs) About Clearwater Theft and Vandalism Claims
Our team can answer your questions and explain your legal options during a free consultation. However, we also provide general answers to some of the most common questions we hear from property owners below. If you have more specific questions, contact us today.
Why Would I Want an Attorney to Help With My Claim?
Ensuring you get the money you need to repair damage from vandalism and replace stolen items is important to your family, business, or home. When your insurance company wants to undervalue the damage or deny your claim, having a knowledgeable attorney on your side is a valuable resource.
Your lawyer fights for your best interests, including a fair payout based on your policy's terms. You do not have to handle a claim and navigate this process on your own.
How Long Do I Have to File a Theft and Vandalism Claim?
Your insurance company will have its own rules for how long you can wait to file a claim. Most ask for notification as soon as possible and then give you several weeks to provide documentation of your damages. When it comes to theft or vandalism, the damage is not always obvious immediately. Sometimes, you only discover that something was stolen weeks after the fact. Still, it's a good idea to notify your insurer as soon as possible.
It is also a good idea to get started quickly because you want your money for repairs or replacement immediately. Some of our clients call us as soon as they discover what happened before they begin their claim. This allows us to handle the process from start to finish.
How Can I Learn More About My Property Damage Coverage?
At Dolman Law Group, our Clearwater property damage team reviews homeowners and business property damage insurance policies regularly. We understand how these policies work and know what to expect. We can review yours to ensure you know what coverage is available, how this applies to your current circumstances, and any related policy terms or limits.
Knowing and understanding your policy is essential to protecting your rights and recovering a fair payout. Once you have a clear understanding of your coverage options, you can know whether the insurance company's acting in good faith. In addition, you have our team on your side to handle the claims process for you.
How Do Criminal Charges Affect Property Damage Claims?
While the person or people who caused your property damage could face criminal charges, this should not greatly affect your claim. Most individuals do not have the money to pay for the damage they cause, and the criminal court system does not have the authority to force them to pay. A civil court could compel the other party to pay, however.
Your insurance coverage should pay for the damage and lost property regardless of the pending criminal case. However, the insurer could try to push the onus onto the guilty party if the police arrest them. If this occurs, our attorneys can push back. We can demand the insurer compensate our client according to their policy's terms.
Is It Worth Filing an Insurance Claim for Theft or Vandalism?
Some people do not believe it is worth filing an insurance claim for theft or vandalism. However, this depends on your related expenses and losses, as well as your deductible. If someone lifted an older iPad without causing damage to your building, and you have a $1,000 deductible, filing a claim might not make sense.
However, theft and vandalism often cost more than people first realize. Did the perpetrator kick in a door that needs repair? Does that broken window mean you need to stay in a hotel tonight? Do you need to close your business until you can purchase another tablet for your point-of-sale system? Our team can assess your case to determine if a claim could benefit you.
What Is the Difference Between Replacement Value and Actual Value?
When it comes to stolen or broken personal property, your coverage likely provides one of two payouts: replacement value or actual cash value. Which one applies based on your policy could affect your payout significantly. Replacement value policies generally cost more. This is because they do not consider the depreciation of personal property. When a thief steals an iPad, the insurance pays to replace the iPad in full.
In an actual cash value claim, the insurance company considers several factors when determining the value of an item. This includes age, condition, and how much you used it. The iPad in question might be several years old, and your payout would be significantly less than the replacement value since it is not the latest and newest gadget anymore.
What if I Cannot Remain in My Home During Repairs?
Many homeowners insurance policies offer compensation for temporary relocation costs. This may include coverage for renting an apartment, getting a hotel room, storing or moving your things, boarding your pets, and many other related expenses. This coverage only applies when the damage to your home prevents you from staying there.
Policy terms differ widely when it comes to temporary relocation coverage, so your limits and how long the coverage lasts are unique to your policy. We recommend saving all receipts during this time. We can determine which expenses your insurance could cover. Sometimes, an insurance company will reimburse even food, gas, or other travel expenses.
What if My Business Cannot Operate After Sustaining Damage?
In some cases of theft or vandalism, it can completely close down your business. For example, imagine your point-of-sale system runs on iPads, and someone stole the devices during a break-in. It is impossible to sell items, handle returns, or even manage inventory without them. Until you receive the money and replace the devices, your store is closed.
Business interruption insurance covers these losses. It generally pays for lost income and overhead expenses when property damage forces your business to close completely. Some policies could have different terms and allow you to file a claim without a total closure.
What if My Insurance Company Denies My Claim?
Receiving a denial is not the end of your claim. You have options to fight a denial. These options could include appealing the decision, suing the insurer, or taking other steps to have the claims adjuster reconsider your claim. We recommend contacting our team as soon as you receive a denial on your Clearwater claim.
We can review your policy, damages, and denial notice. Many denials occur on valid claims. We know how to challenge these decisions, support the claim with evidence, and fight for the money you deserve based on your policy's terms. We help property owners overcome claim denials regularly.
How Do I Pay for an Attorney to Handle My Property Damage Claim?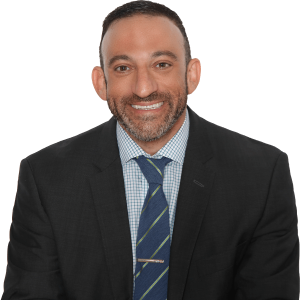 At Dolman Law Group, our attorneys work based on contingency. We do not ask clients to pay anything upfront, and we never charge hourly fees. Instead, we use our resources to conduct the investigation, support the claim, and navigate the process. Any filing fees or other costs come from our office. We only charge our clients once we secure compensation for their losses.
We can explain more about how this process works during your free case review. We provide these consultations so you can learn more about our services and legal options.
Get Help From a Clearwater Theft and Vandalism Property Damage Lawyer
Dolman Law Group offers free consultations for property owners who experience damage from theft and vandalism. Whether your property damage occurred from theft, vandalism, or another intentional act, we can help you understand your options and rights. We fight for the compensation you deserve based on your policy's terms and case's facts.
Contact us today by calling (727) 451-6900. We have someone available to talk to you now.
Dolman Law Group Accident Injury Lawyers, PA
800 N Belcher Rd
Clearwater, FL 33765
Phone: (727) 451-6900