When property damage occurs at your hotel, the costs go beyond repair expenses. Evacuating affected guests, canceling upcoming reservations, and replacing damaged property all cost money. In many cases, these expenses significantly exceed the cost of repairs. How your insurance policies pay for these losses depends on the liable policy's terms—and if the insurer is willing to honor them.
If you believe your insurer undervalued or wrongfully denied your claim after a covered peril, our Clearwater hotel claims lawyer can discuss your options with you for free today. Dolman Law Group provides free consultations for property owners struggling to recover the money they need to repair their buildings and infrastructure, cover their income losses, and handle other covered expenses. Contact us today.
How a Clearwater Hotel Damage Claims Attorney From Our Firm Helps Clients
Not all Clearwater property damage lawyers handle hotel claims. These cases are often more difficult than other commercial claims, especially when widespread damage occurs. At Dolman Law Group, our attorneys know how frustrating it is when your insurance company does not pay according to your policy's terms, and there is no one to help. This is why we fight for property owners, including hotel owners.
As a business owner, you invest in insurance to protect your property and income. You don't have the financial advantages of large chains, like Marriott, IHG, Wyndham, or Hilton. When something happens to your property, you need repairs and property damage replacement as soon as possible so you can reopen.
Our attorneys protect our clients' rights by:
Reviewing and explaining their coverage options and legal terms
Managing all communications with the insurer
Determining an appropriate payout range
Fighting for their best interests during the claims process
Compelling the insurer to uphold its contract
Protecting claimants from bad faith insurance practices
We can go to work on your claim when you call us. We handle claims from start to finish for hotel owners. We can gather evidence and file your claim, freeing you to handle other tasks and work on protecting your business and income. If you begin your claim but run into trouble, our team is here, too. Lastly, we meet many clients after their insurer denies their property damage or business interruption claims.
We Determine What Constitutes a Fair Settlement Offer
When we take on a Clearwater hotel damage claim, we start by building strong support for the claim. We review the liable policy and gather the information necessary to understand your covered losses.
Your settlement could reflect:
The type of property damage that occurred
Damaged personal property
How many rooms or guests affected
Related expenses, such as evacuation costs and refunds
Estimated timeline for repairs before reopening
Estimated lost income caused by the property damage
Once we have the necessary evidence to support your claim, our team can go to work fighting for your money. Often, insurers are more willing to work with a client when they have legal representation. They know we aggressively pursue fair payouts based on our clients' coverage.
We May Take the Case to Trial
You have up to five years from the date the damage occurred to file a lawsuit. Most hotel property damage claims settle without going to trial. But if the insurer refuses to agree to a fair settlement, we may take the case to trial.
When we take these cases to trial, we present evidence to show the insurer refuses to uphold its end of the contract with the property owner. We ask the jury to award fair compensation based on the policy and the damages our client suffered. This is sometimes necessary to secure our clients' money to pay for their repairs and other covered expenses.
Our Team Understands What to Do When the Insurer Pushes Back on Your Claim
We understand why it is important for hotel owners to get compensation quickly after damage occurs. Depending on the severity, property damage can close your business, prevent you from operating at full capacity, or cause a lot of additional work and stress. An insurance settlement could mean the difference between conducting business as usual or closing your doors forever.
We commonly see insurers:
Unreasonably delay payments or settlement negotiations
Demand additional proof of damages
Significantly undervalue claims
Tell policyholders they don't have appropriate coverage
Misrepresent coverage or policy terms
Act rudely or combatively with policyholders
Deny claims without valid reasons
There are also many reasons why insurers refuse payment. For example, when a criminal act causes property damage, the insurer may try to say the at-fault party should pay for the damages. However, you purchased insurance coverage for a reason. If vandalism is one of your covered perils, the insurer should follow through with its obligations.
Regardless of the insurer's excuse for why it doesn't want to cover your losses, we can fight for the coverage you deserve.
What Should I Do if the Insurer Denies My Claim?
Insurance companies must notify policyholders of denials in writing. The insurer must issue a letter that details why it denied your claim and your options to challenge the decision. If you receive this letter based on your Clearwater hotel property damage claim, we recommend consulting our team immediately.
Our attorneys assess these policies and denial notices frequently. We understand the common reasons why insurance companies deny hotel owners' claims.
Some examples include:
The insurer doesn't have the necessary documentation to provide a payout.
The insurer claims that the losses are not from a covered peril.
The policyholder missed premiums, and the insurer dropped coverage.
The hotel owner missed the filing deadline.
A lack of maintenance led to the damage.
The policyholder failed to mitigate any additional damage.
The policy's terms exclude paying for the listed damages.
The insurer believes the policyholder is misrepresenting the hotel's damage.
There are endless reasons why an insurance company may deny a valid claim. Yet, no matter the reason for your claim's denial, we can offer legal support.
How We Combat Denied Hotel Insurance Claims
When you call our team for help with a claim denial, we take the necessary steps to:
Understand your coverage options
Discover why the denial's reason
Gather additional evidence and documentation of the damage
Calculate an estimated settlement value for the claim
Once we feel certain we have strong support for the claim, we have several choices.
We can:
Contact the insurer to challenge the denial
Navigate the official appeals process
Sue the insurer
Take other steps to hold the insurance company responsible
Sometimes, learning our attorneys are managing a claim is enough to convince the insurance adjuster to take another look. Our additional evidence and demands could lead to an offer or settlement negotiations. If this is not a possibility, we often appeal the insurer's decision.
Each company has its own appeals process, but many are similar. We have appealed claims with every major insurer in the state and know what it takes to win. We could get your claim approved and secure a fair settlement through this process.
We Offer Comprehensive Legal Support
When a client enlists our help following a claim denial, our team steps in quickly. We know how important it is to secure the money they need to reopen their hotel.
When you call our team, you can count on us to:
Represent your best interests
Fight for the coverage promised by your policy and terms
Force the insurance company to act in good faith
Navigate the process required to pursue the money you need
Sometimes, the necessary steps include suing the insurer in a local civil court. This process is rarely quick. However, it could be the only opportunity to recover fair compensation to cover your repairs. Hotel property damage lawsuits often end in settlements. The insurer could comply with our demands once it learns about your intention to file a lawsuit.
Dolman Law Group Fights for Hotel Owners' Fair Compensation
Dolman Law Group helps clients get the money they need to repair their hotels, replace damaged property, and take care of other covered losses. We file property damage, business interruption, and other claims for them, fighting for fair payouts based on their situations. Our clients work hard to build their businesses, and we work hard to protect them after damage occurs.
We can go to work on these claims at any time in the process. Busy hotel owners often ask us to handle them from the beginning, calling us shortly after the damage occurs. Others manage their claim until they run into a seemingly insurmountable roadblock.
Some situations when we take over these cases for clients include:
When a client calls us to handle the whole process
When the insurer delays the claim unreasonably
When the insurance company undervalues the claim
When there is a claim denial
Our attorneys represent clients without upfront fees. We are a contingency-fee firm. This means you do not have to worry about paying a retainer before we go to work. We get our fees from the money we secure for clients, not straight from their pockets. We know how much you need to keep the cash you have available to cover other costs—and our team strives to make legal help available to those who want it.
Your Clearwater Property Damage Claim Could Account for These Perils
For hotel owners, property damage can occur in almost innumerable ways. From natural disasters to criminal acts, many incidents can cost time, money, and business when you own a hotel. This is why you invest in insurance to pay for your property damages, income losses, and more.
Some of the covered perils included in most hotel insurance policies include:
Hurricane Damage
Clearwater is susceptible to hurricanes and tropical storms. The damage caused by a significant hurricane could include damage from wind, hail, and flooding. Your property's insurance could cover roof repairs, new windows or siding, and other damages to your property caused by wind or hail. Your flood insurance could cover any hurricane damages caused by storm surge or other flooding.
Wind and Hail Damage
Wind and hail occur outside of tornadoes, too. We have more severe weather than any other state in the country, including large hail and high winds. Lightning is also a property damage risk. Your property damage policy should cover any of these damages in most cases.
Fire, Smoke, and Water Damage
Fires are one of the most devastating perils that could damage your hotel. The flames cause damage, and the smoke permeates the area and forces you to replace carpets, bedding, furniture, and other fixtures in nearby areas. Water damage from fighting the fire also leads to extensive damage, including to some structural elements. All of this fire damage could be a covered peril in your insurance policy.
Ice and Damage From Burst Pipes
Clearwater experiences one or two nights a year when the temperature falls below freezing. Because it occurs so rarely, hotel owners are not always prepared. Pipes can burst and flood parts of the hotel. A standard property damage policy generally covers this type of water damage. So is damage caused by appliances that leak water and destroy flooring and other items.
Vandalized Property or Theft
When hotel guests, trespassers, or others cause damage to the hotel through vandalism or theft, it could cost thousands of dollars to repair or replace. This usually falls under the coverage of a standard property damage policy.
Who Pays for Clearwater Hotel Damage Claims?
When a covered peril causes damage, your insurance company should pay. Your policy covers property damage to your hotel, personal property losses, losses suffered by guests, and more. If you have business interruption insurance, this policy could pay for additional losses due to the covered property damage.
Each policy differs somewhat. Your policy could include various covered perils, policy terms, or included coverage. In addition to policy limits, there are sometimes stricter limits on some types of coverage.
Common types of coverage for hotel damage include:
Business Property Damage Insurance
Your property damage insurance covers the physical repairs and losses experienced because of a covered peril. These could include repairs to infrastructure or cosmetic damage to the building, or replacement of hotel contents. Roof replacement, foundation repair, or fixing the plumbing or electrical systems is sometimes necessary.
Computers and systems are also a common cost charged to business property damage insurance. Whether water, fire, or theft, modern hotels cannot operate without these high-tech systems to manage reservations, check-ins, and other guest services.
Contents in guest rooms, common areas, and recreational areas all fall under this coverage. However, hotel owners must inventory and list the damaged items before the insurer covers these losses.
Business Liability Insurance
Business liability insurance protects a hotel from paying significant sums to guests or others who suffer injuries or property losses. This includes any injuries or losses that occur as a result of a covered peril or accident. This policy will cover the cost of electronics lost in a fire or jewelry stolen during a theft.
Business Personal Property Insurance
Business personal property coverage could give you additional coverage for damaged items and systems in the hotel. This is only necessary with some property damage policies and only for hotel owners with expensive electronics, furniture, computer systems, and other equipment investments. For example, this policy could cover the loss of screens, sound systems, and projectors (if there is a fire in the hotel's bar, for example).
Business Interruption Insurance
Business interruption or income insurance provides coverage if your hotel has to close temporarily because of a covered peril. If your hotel cannot operate safely because of the damage and losses in the aftermath of a natural disaster, this policy should provide the missed income. This allows you to continue paying your bills and even make payroll.
The policies described above generally require a total closure due to direct property damage or an inability to access the property because authorities restrict access after a disaster, such as a hurricane. However, some policies include coverage of income lost when you need to reduce capacity because of one of these events.
You should note that business interruption insurance is generally tied to property damage coverage. This policy will only pay for missed income caused by losses covered by your property damage policy.
What Should I Do After My Hotel Sustains Damage in Clearwater?
After your hotel sustains damage, you should:
Work to Mitigate Further Damage
There's only so much you can do to prevent your hotel from sustaining damage from an unpredictable event. That's why you purchased coverage—to offer financial support after a certain peril. However, the insurance company expects you to mitigate damage after the peril has ended.
These measures could include:
Boarding up broken windows
Placing tarps on damaged roofs and siding
Installing dehumidifiers to reduce mold and mildew growth
Cleaning items left indoors
Removing excess indoor moisture using fans
The insurer will not pay for damages not directly related to the peril. For instance, it may offer compensation for a damaged roof. However, it may not cover mold remediation after rainfall entered the hotel.
Don't Give a Recorded Statement
Remember: your insurance company is a for-profit business. It makes money selling policies and collecting premiums, not paying property damage claims. So, as a way to undervalue or deny your claim, it may ask for a recorded statement. This gives the claims adjuster more "ammo" to contest your case. You only have to provide basic information to the insurance company. If it presses for more information, contact your lawyer.
Think Twice About Potential Settlement Offers
You may jump at the first settlement offer, eager to get started on your hotel's repairs. Yet, there's no way to know if an offer's fair until you understand your damages' cost. By accepting compensation, you waive the right to ask for more money later. This could leave you in bad financial straits if you come across additional things that need fixing.
Your lawyer can assess all settlement offers and explain whether they meet your needs. They share your goal of keeping your hotel afloat and protecting your investment.
Limit Your Social Media Use
You're within your rights to share information about your hotel's closing and reopening date online. However, you should refrain from making any comments that could affect your insurance claim's outcome. Doing so could give the claims adjuster reason to discredit your side of the story. By keeping a low profile on social media, you protect your right to damages.
Frequently Asked Questions (FAQs) About Clearwater Hotel Property Damage Claims
When hotel owners call our team for help with property damage claims, we answer their questions and help them better understand their cases. We answer many of the most frequently asked questions below. However, these are general answers. To learn more based on your unique circumstances, contact us for a free consultation.
Why Would I Want a Lawyer for a Hotel Damage Claim?
When paying for property damage claims, the insurance adjuster's top priority is rarely the policyholder's best interests. They do not worry about whether you receive the money necessary to make repairs, replace lost property, evacuate your guests, or cover lost income. Instead, they focus on paying as little as possible to protect their employer's bottom line.
When you have an attorney familiar with hotel damage claims on your side, you have an advocate who understands how the insurance industry and claims process work. They fight for your best interests even when the insurer has no interest in doing so. You do not have to pursue compensation alone.
When Should I Call an Attorney About My Hotel Damage Claim?
Our attorneys take on hotel damage claims at any point our clients ask us to. Sometimes, that is before they file their claims, after a hiccup in the claims process, or after the insurer denies or undervalues their damages.
We recommend contacting our team at the first sign that the insurer is not going to cooperate. This gives us the time we need to build support for the claim and demand the insurer pay based on the policy's terms.
However, we often pick up claims only after a denial. We can file an appeal or take other steps to protect your right to a fair payout. This could include suing the insurer if it continues to wrongfully deny your claim.
How Can I Learn More About My Policy and Terms?
Our attorneys review property damage and business interruption policies with our clients. We know how these policies work, their standard exclusions, and some common terms they include. We also know the industry and know what lengths insurers go to deny valid claims.
If you have questions about your coverage or do not understand your policy's terms, connect with our team. We can assess your policy and explain what coverage is available based on your hotel's damage.
What Is a Covered Peril?
Insurance companies commonly use the term "peril" when referring to any event or incident that causes property damage. These are often natural disasters, accidents, or instances of vandalism or theft. While most policies cover perils such as wind, hail, roof damage, fires, and theft, there are often exclusions.
For example, hotel owners with buildings near Clearwater Beach should invest in flood insurance. Their property could suffer damage because of flash flooding or hurricane storm surge. Flooding is a common exclusion in most property damage policies in the state.
If you have questions about whether the damage to your building occurred because of a covered peril, our team can review your policy. During our conversation, we can discuss your options for recovering fair compensation based on your policy's terms.
Who Pays When a Guest Loses Property in an Incident in a Hotel?
As a hotel owner, you likely have insurance coverage for the loss of personal property your guests suffer because of property damage. For example, imagine a fire destroying several occupied rooms in your Clearwater hotel. The guests evacuated, and all are safe. However, they had expensive jewelry and electronics in the room.
Your business liability insurance coverage will likely pay for their losses up to the liable policy's limits. Our attorneys can help you understand this process and how to secure these payouts.
Do the Same Legal Rules Apply to Condos and Short-Term Rentals?
While the insurance coverage often differs significantly, property damage to a condominium or short-term rental property often causes many of the same issues and concerns that hotel owners face. Our attorneys can help you navigate the claims process, deal with the insurance company, understand your losses, and fight for the money you need for repairs.
We understand how much your investment property means to your income. We are here to help you recover the money due based on your policy terms. While negotiating a fair settlement is the quickest and easiest option in many cases, we may consider litigation if that's a feasible option.
What Policy Pays for the Loss of Income After Property Damage?
Your business interruption policy should cover most of your income losses if a covered peril causes your hotel to close for repairs. This could include fires, significant wind damage, roof loss, foundation damage, and more. Sometimes, theft or vandalism could cause difficulty operating if it involves common areas, such as the lobby or hallways.
Many of these policies also include coverage if your building is safe, but you cannot reach it because of other damage in nearby areas. For example, if there is significant damage within a certain radius following a hurricane, your policy could pay for your lost income because guests cannot access your hotel.
When Is It Necessary to Sue the Insurance Company?
Sometimes, the only option to get compensation is to file a lawsuit. When an insurance company issues a policy, it is a contract between the company and the policyholder. The policyholder agrees to pay the premiums each month in exchange for coverage when a certain peril occurs. When the insurance company refuses to uphold its end of the deal, a lawsuit could be necessary.
Most lawsuits still settle outside of court. The insurance company could increase its payout offer in response to the lawsuit, or we could reach a deal later in the process. When necessary, we represent our clients at trial and present strong evidence to support compensation.
What Are My Options if the Insurance Company Denies My Claim?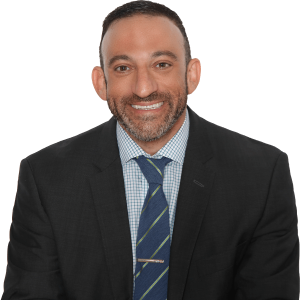 A denied insurance claim is not the end of the road. Contact our team, and we can develop a strategy to challenge the decision. This could include filing an appeal or suing the insurer for bad faith. There are options despite a denial. We can help.
There are many reasons why the insurer could deny your claim, and we can argue against most of them. As long as you paid your premiums and your damage occurred because of a covered peril, we can often convince insurers to honor their policy terms and pay our clients.
Discuss Your Options With Our Clearwater Hotel Damage Team
Dolman Law Group offers free case reviews for hotel owners in Clearwater. If your hotel has property damage, and you suffered income losses and other expenses, our team can review your insurance coverage and fight for a fair payout. The insurance company is not on your side. You deserve a law firm that is. Discuss your options with our attorneys for free today.
Contact us now by calling (727) 451-6900. We have someone available to talk about your case now.
Dolman Law Group Accident Injury Lawyers, PA
800 N Belcher Rd
Clearwater, FL 33765
Phone: (727) 451-6900