Storms commonly cause property damage and loss. Clearwater gets severe weather regularly, especially in the spring and summer months. Damage from these storms comes from wind, hail, lightning, and rain. Most property damage policies cover these losses. However, this does not mean getting the money you deserve after a storm is always easy. A Clearwater storm and lightning damage lawyer represents owners fighting for the money they deserve.
Dolman Law Group handles storm and lightning property damage claims regularly. We provide free consultations so property owners can understand their coverage, how to navigate the claims process, and the support we provide. We can handle property damage claims for our clients in Clearwater. Call us or use the online contact form today to reach our team. We can assess your options for free.
Dolman Law Group—Your Clearwater Storm Property Damage Team
Dolman Law Group's Clearwater property damage team helps home and business owners recover compensation for repairs and losses related to storms and other covered perils. When an insurance company sells a policy, that policy is a contract. Therefore, if the policyholder pays their premiums, the insurer must pay them according to policy terms when their property suffers damage. Refusal to do so supports a bad faith insurance lawsuit.
Our attorneys help property owners seek compensation for their necessary repairs and other covered losses at any time during the claims process. Some people understand how difficult getting a fair settlement can be and ask us to handle their claims from the start. Others only call after they face an issue or a denial. Finally, some call when they must sue.
Our presence can make a difference regardless of when we go to work on these claims.
We take numerous steps for our clients, including:
Protecting their right to fair compensation
Representing their best interests throughout the process
Handling all communication with the insurance carrier
Gathering documentation of the damage and losses
Fighting for a payout based on the policy terms
It also makes a difference that the insurance companies respect us. They know we understand their industry and uphold the laws to make them act ethically. They could increase their offer or reconsider a denial when we let them know we are handling a case. We can sue and take their company to trial if necessary, and they know it.
Our attorneys work based on contingency. Our clients never pay hourly rates or upfront fees. We only charge a client after recovering a payout in a case. During your free case review, we can discuss how our attorney's fees come from the payout we recover for you and how we calculate these fees.
Steps Our Clearwater Storm and Lightning Damage Attorneys Take for Clients
Our Clearwater storm and lightning damage lawyers protect our clients' rights and handle the process that allows them to recover appropriate compensation based on their property losses. Our attorneys understand how the insurance industry works. We review policies and fight for the money our clients deserve.
We Can Help You With Insurance Claims Challenges
Insurance companies often try to take advantage of policyholders who do not understand their coverage or need money quickly by using tactics that could lead them to accept far less than they need to repair their homes.
This includes:
A quick settlement before they know the value of their claim
Undervaluing the losses
Offering only lowball offers
Causing significant delays
Sometimes, clients will call us immediately following a Clearwater storm to ask us to handle their property damage claim. They know how frustrating and time-consuming this process can be, or they do not know where to start. We handle their cases from start to finish. Property owners often reach out to us after they hit a roadblock managing their claims. This could include long delays, unreasonable demands for documenting damage, rude claims adjusters, or denials.
We can step in and take over their case, building strong support for the claim by:
Documenting the damage
Getting reasonable estimates for repairs
Creating an inventory of property losses
Valuing personal property losses
Gathering receipts for temporary relocation costs and other out-of-pocket expenses
How We Fight for the Amount You Need
If we work together, you can count on our attorneys to fight for the money you deserve based on your damage and policy terms. We know what insurance policy terms mean and what insurance companies do to avoid paying their policyholders according to these terms. We do not stand by and allow insurers to take advantage of our clients.
Instead, we fight for their compensation by:
Navigating the insurance claims process on their behalf
Providing strong support for their claim
Showing we understand their coverage and terms
Demanding fair compensation
Filing a lawsuit, if the insurance company refuses to cooperate
We can sue when the insurance company continues to act in bad faith and does not pay our clients what they deserve based on their policy terms. Many of these cases may still settle before going to trial. However, filing a lawsuit shows the insurance carrier that we are serious about holding them legally responsible for our client's expenses, losses, and bad behavior.
Sometimes these cases seem to drag on forever. This often proves difficult for property owners who need repairs and want to put this behind them. The statute of limitations provides five years from the damage to hold the insurance company responsible through a lawsuit. However, our attorneys understand you do not want to wait this long. Therefore, we fight for compensation for our clients throughout the claims process. We can also sue as soon as possible if necessary.
Fighting a Clearwater Storm and Lightning Damage Claim Denial
Contact our team immediately if you receive a denial based on your Clearwater storm and lightning damage claim. You do not have to challenge the insurer's decision and provide additional supporting evidence on your own. However, you must understand that denial does not always mark the end of the story. Options exist for you to seek a fair payout, including reconsideration, appeal, and filing a lawsuit.
When you receive a written denial notice, it must include why the insurer will not cover your losses. Failure to provide this reason constitutes bad faith, and we can sue the insurance company on your behalf.
Some common reasons insurance companies use to deny claims include:
The policyholder missed the notification or claim deadline.
There were missed premiums, and the insurer dropped coverage.
Insufficient evidence exists to document the peril and damage.
The damage occurred because of an excluded peril.
Other policy terms prevent the insurer from paying for the damage.
The policyholder failed to limit further losses.
The homeowner misrepresented the damage or another part of the claim.
In many of these cases, you have options to challenge the insurer's story, provide additional evidence, and recover a payout. Sometimes, insurers willingly reconsider your claim just because they see we are on the case. They know we understand the insurance industry and how claims work, including that we may sue if they do not act in good faith.
Sometimes, we need to navigate the insurer's appeals process. Each company has its process for an official appeal. We handle these appeals regularly and understand how the major companies work. We gather additional evidence to support the claim and submit an appeal on behalf of our clients. We can sue or take additional steps if this does not prove effective at recovering fair compensation.
When you hire our team to handle your denial and appeal, you do not have to deal with this frustrating and difficult process alone.
You have our team on your side to ensure:
You know the coverage available based on your policy and terms.
You understand why the insurer denied your claim.
You can explore the options to challenge the denial.
You have our team on your side to navigate the appeals process.
You can focus on more important things during this time.
You seek the money promised to you by your insurance company.
You can use the insurer or take other steps to recover the money you deserve.
Our property damage attorneys know how Clearwater claims work and how to handle challenging a claim denial. When things feel unsurmountable in your fight to recover compensation, our team can help. Call us and let us file an appeal or otherwise challenge your claim denial.
Understanding Clearwater Storm and Lightning Damage
According to the Florida Climate Center, the state has more thunderstorm activity than any other part of the country. Rainstorms may also feature thunder and lightning through spring, summer, and fall. High winds commonly happen. Homeowners on the state's west coast face about 80 stormy days each year.
The losses that occur because of these storms can include:
Lightning strikes, fires, and electrical damage
Water damage from holes in the roof
Flooding damage, although this is a common exclusion from homeowners coverage
Tornadoes are also possible statewide. They may not happen as commonly in our region as in other parts of the country, but they do occur. Property damage coverage generally considers them a covered peril and handles the damage like other types of storms.
During hurricane season, homeowners face the additional threat of tropical depressions, storms, and hurricanes. Many standard homeowners insurance policies cover these losses the same way as other storms, but some policies have different deductibles for named storms or exclusions for hurricanes.
Homeowners Insurance Claims in Clearwater
According to the Insurance Information Institute (III), our state is the third-most expensive state for homeowners insurance premiums. After all, property owners in and around Clearwater face many significant risks to their property each year, including storms and lightning from thunderstorms and tropical weather. Homeowners face high premiums mainly because of the significant risk of damage from bad weather.
Nationwide, about one of every 20 homeowners file a property damage claim yearly. Wind and hail from storms are the most common reasons. The rate for these claims is about one in 35 insured homes. Water damage, such as from a leaking roof or broken pipe, occurs in about one in 60 homes. In addition, about one in 385 houses has fire or lightning damage annually.
Looking at the average payouts over a recent five-year period, you can see how costly each type of storm damage could be. For all types of property damage, the average payout was $13,804.
When you look at the individual causes, you can better understand these trends and the average value of damage claims:
Fire and lightning, $77,340 per claim
Water damage, $11,650 per claim
Wind and hail, $11,695 per claim
Of course, you must remember these are only averages. They do not inform the possible value of your claim. Each case has different factors. Your damage in a storm was not identical to your neighbor's damage. The insurance company assesses your damage and assigns a unique value to your covered losses. However, the adjuster's offer is not always fair—and that's why you could need to hire a lawyer.
To make the most of your property damage claim, you must understand your losses and expenses. Going into the claims process without this information could make you settle for far less than you need to cover your repairs and losses. It could also make it more difficult to get a fair payout from the insurance company, despite your coverage and policy terms.
The Insurance Company Should Pay for Your Clearwater Storm and Lightning Damage
You must understand your losses and expenses to make the most of your property damage claim. Going into the claims process without this information could make you settle for less than you need to cover your repairs and losses. It could also make it more difficult to get a fair payout from the insurance company, despite your coverage and policy terms.
Understanding your homeowners policy and coverage often proves essential when pursuing compensation for storm and lightning damage. Most standard homeowners policies include the following types of coverage:
Repair to Your Dwelling and Other Structures
Your homeowners or business property damage insurance policy should cover the repairs to your home, business, and other structures. If storms and lightning caused damage from wind, hail, or fire, the insurer could ask you to provide documentation of your losses. They will use this documentation to determine how much they will offer you for repairs.
You must know how much repairs will cost before you decide whether the insurer's offer constitutes a fair one. This proves essential to ensuring you do not have to pay to repair your home or business out of your pocket. Your insurer should provide a payout to pay for repairs up to the policy maximum.
Dwelling coverage could include fences, sheds, and other buildings in addition to your primary dwelling. However, the coverage for these other structures could be different from your primary dwelling's coverage. Again, our team can review your policy terms to help you understand your coverage during your free case consultation.
Personal Property Replacement Coverage
Your property damage coverage can compensate you for lost items because of storms and lightning. This coverage generally provides either replacement or actual cash value for each item. Again, your insurer will likely ask you to provide an inventory of damaged personal property, the value of the property, and supporting documentation.
Our attorneys can guide clients through this process. This often presents one of the most difficult parts of documenting property damage in Clearwater.
Temporary Relocation Coverage
Severe storm damage or lightning fires could force you to relocate until you complete your repairs. This could mean staying in a hotel or renting an apartment.
Your insurance policy may cover:
Rent or lease payments
Related expenses
Pet boarding
Moving and storage costs
This coverage usually kicks in when the damage to your home prevents you from staying there during the claims process and while you complete your repairs.
Possible Exclusions in Your Property Damage Policy
Every property damage policy has its terms. Most have some standard exclusions, such as flooding and earthquakes. Others have increased deductibles for some types of storms. For example, in Clearwater, you could have a separate hurricane deductible. This could mean paying more for hurricane damage than you would pay for property damage from an unnamed thunderstorm.
Our attorneys can review your policy with you and explain any exclusions that apply. Understanding your policy terms ensures you know your rights and what compensation you deserve. We can seek the maximum coverage available to you based on your damage, losses, and policy. We know you need every dollar to cover your related expenses and repair your home.
Coverage for Business Owners
For Clearwater businesses, temporary relocation expenses and lost income are generally a part of a business interruption (BI) policy. These policies help business owners make payroll, cover overhead costs, and move their business operations after a covered peril shuts them down. It also provides some coverage if the nearby area suffers extreme damage and the authorities close streets or restrict business access.
Most BI policies say that the business must be unable to operate with the existing damage to get coverage. If they still have partial operations or you have minimal physical damage to the property, the policy may not pay.
Frequently Asked Questions (FAQs) About Clearwater Storm Damage Claims
Below we include answers to some of our clients' most commonly asked questions. When we review cases during our free initial consultations, we can provide more specific answers based on the unique facts of your case. You can talk to our team today with no obligation and no cost.
Do I Need a Clearwater Storm Damage Attorney?
When storm damage occurs and affects your home, you will want to recover the maximum payout possible to pay for repairs and other losses. Meanwhile, your insurance company will want to pay as little as possible. Insurers often care more about the company's bottom line than upholding their promises to policyholders. This can make it difficult to get the money you deserve based on your policy terms.
Having an attorney on your side allows you to navigate the claims process with an advocate by your side. Your lawyer can handle your claim, all communication with the insurer, and demand a fair payout. They know how to handle any bumps in the road and will fight for your best interests.
How Long Will It Take Me to Recover Compensation for My Property Damage?
No set timeline exists for the time it takes to get a payout after filing a property damage claim. While insurance companies cannot cause unreasonable delays, this process still takes time. Policyholders who negotiate an agreement with their insurer early on usually get their checks and begin repairs the fastest. However, do not let your rush force you into undervaluing your claim.
When the insurance company denies a claim or you need to sue them, this could take much longer. In cases like these, securing fair compensation and starting your repairs could take several months or even longer.
How Can I Learn More About My Policy Terms?
Our attorneys review insurance policies with clients. We assess coverage, determine how it affects the current damage, and explain the terms of the policy to our client. We believe understanding your property damage coverage usually proves essential to getting a fair payout.
We work to understand our clients' coverage and show the insurance company that we aim to ensure they uphold their end of the contract. Once they realize that we do not intend to back down, their options include offering additional compensation or facing a lawsuit for bad faith.
What Is a Covered Peril?
In property damage insurance policies, a covered peril refers to something that causes damage covered by the policy. This generally includes most damage from storms and lightning. Examples include wind, hail, and lightning.
You could also see excluded perils, too. Flooding is one common example. Most standard homeowners policies do not cover flooding. Therefore, the property owner must invest in a policy specifically for flooding.
This is another reason insurance adjusters might use to try to deny a claim. They may point to an excluded event and allege it caused the damage instead of a covered peril.
What if the Storm Affected Many People?
When widespread damage occurs in an area, it can affect claims in several ways. With fewer adjusters to go around, the claims process could move more slowly. However, this issue happens commonly. Hurricanes hit our state frequently and can cause thousands of people to have property damage claims at once. The insurance companies still have a responsibility to handle the case reasonably.
With many claims happening at once, it could also make insurance adjusters even stingier with payouts. A large-scale storm system threatens the company's profits because they need to cover the claims of many policyholders at the same time. This could increase the chance of lowball offers and other bad faith tactics.
Does It Matter if the Storm Was a Hurricane?
For some policyholders, what type of storm caused the damage does not matter. Others have special rules for hurricanes. This could apply when the storm is a hurricane or any time a named storm hits. This could include tropical depressions and storms.
In many cases, these policies have a special deductible for hurricanes. This often proves higher than the deductible for damage from other types of storms.
You must also realize that a large part of hurricane damage stems from storm surge and flash flooding. Neither of these fall under the coverage of a standard homeowners insurance policy. However, you could have coverage if you have a separate flooding insurance policy.
What if I Cannot Stay in My Home During Repairs?
It often takes several weeks or even longer to get compensation for a covered peril, repair the damage, and take other steps to regain your home's livable condition. When you have severe losses that affect a home's safety or structural integrity, the residents might need to stay elsewhere until repairs conclude.
When this occurs, the insurance policy might offer compensation for temporary relocation. This could include rental costs, additional bills, moving expenses, boarding pets, and more. Each policy has key differences when it comes to covered costs, how long the compensation lasts, or other limits.
What if My Insurance Company Undervalues My Claim?
We believe insurance carriers should have to pay the money they promise their policyholders when they sell the policy. This is a contractual agreement. The policyholder paid their premiums, holding up their end of the deal. The insurance company must uphold its side of the bargain. Failure to do so could constitute bad faith and could support a civil lawsuit.
If your insurance company undervalues your claim, you can work with our lawyers. We can assess the evidence of your damage and work to seek the amount you deserve. We can also file a lawsuit if the insurance company refuses to make you a fair offer based on your losses.
What if the Insurer Denies My Property Damage Claim?
We encourage you to call us when your insurance carrier denies a claim for storm or lightning damage. We provide free consultations and can assess what happened and why they denied the claim. Sometimes, we can challenge these decisions and overturn them, working to recover fair compensation for our clients.
We can take steps for our clients following a property damage claim denial. We need to go to work quickly, though. You could also have tight deadlines for filing an appeal or taking other action. Let us know about your case, and let's discuss your options as soon as you learn about the denial.
How Do I Pay for a Property Damage Attorney?
At Dolman Law Group, our property damage attorneys work based on contingency. We provide representation and help for clients with no upfront fees or hourly costs. Instead, we charge attorney's fees as a percent of the total compensation we recover for the client. We do not get paid if we do not recover compensation for our clients.
We can discuss these fees in detail and answer your questions about paying for our services during your free initial case consultation. In addition, we offer free consultations to all Clearwater property owners who need help getting compensation from their insurance carrier.
How Can I Find out More About Dolman Law Group?
Our team provides free case reviews for potential clients if you have questions about our attorneys, fees, options, or next steps. If you have property damage in Clearwater after a storm or lightning, our attorneys can help you navigate the claims process and get money for your repairs. This begins with your free initial consultation.
We can answer your questions and assess your options with you during this free discussion. You can learn more about our attorneys, how we approach these claims, and the money due to you based on your coverage. To find out more about our attorneys and your rights, contact us today.
Talk to Our Clearwater Storm and Lightning Damage Team for Free Today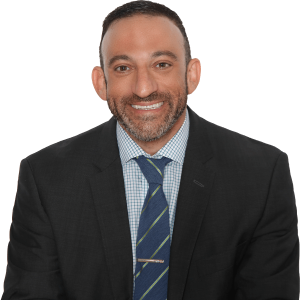 The Dolman Law Group property damage team offers free consultations for property owners with damage from storms or lightning. If your insurer will not cooperate with you and compensate you according to your policy terms, we can help. We go toe-to-toe with insurance providers daily. We know how they work and their tactics to avoid just payouts. Let us review your policy and help you navigate the claims process.
Contact us online or on the phone: (727) 451-6900. We can discuss your rights, options, and our services for free during your initial conversation with our team. We have someone here to speak with you now.
Dolman Law Group Accident Injury Lawyers, PA
800 N Belcher Rd
Clearwater, FL 33765
Phone: (727) 451-6900