Many people file roof damage insurance claims every year. Hurricanes, windstorms, fires, sinkholes, or collapses may cause considerable roof damage and necessitate costly repairs or replacement. Regardless of what happened to your roof, your insurance company may have to help you pay for repairing or replacing your roof altogether.
If your insurance company has denied your claim or offered you less money than you need to make the repairs, you may have other options. At Dolman Law Group, our Clearwater roof damage lawyer can help recover compensation to fix or replace your roof. You should not have to pay out of pocket if you have been paying your insurance premiums.
Give Dolman Law Group a call today to begin your free consultation.
A Clearwater Roof Damage Lawyer at Our Firm Can Help if You Received a Denial
If you received a denial from your insurance company, you may still have options for compensation. We have helped previous clients receive the funds they need to repair their roof damage.
You Can Count on Dolman Law Group to Support You Through Your Case
No one wants to deal with the unexpected costs of fixing their roof, so they rely on homeowners insurance or other coverage to take care of it. If insurance refuses to cover the damage, these claimants may not know where to turn.
We don't want you to worry about the financial strain of having to fix roof damage, as well as dealing with the back-and-forth with the insurance company. Instead, have our attorneys assume all related responsibilities on your behalf, including:
Reviewing your insurance policy. Often, insurance policies have confusing jargon that is difficult to interpret. Our attorneys can go through your policy to determine the types of available coverage and policy limits.
Handling correspondence with the insurance company. Playing phone tag with insurance companies and constantly checking your emails can prove time-consuming. They have so many questions and need a lot of information about the damage. Not only that, but when you speak with them, they may look for gaps in your story about the roof damage. Our lawyers are no strangers to the insurance company and understand the tactics they use to reduce a payout. You can entrust us to communicate with them throughout your case.
Hiring someone to evaluate the damage. The insurance companies might send someone to assess the damage and provide a low estimate. We may hire a third party to look at your roof, note the extent of it, and how much it would cost you to fix. That way, you receive an objective view of the roof damage.
Negotiating a settlement with the insurance company. Whether the insurance company's offer doesn't suffice, or they refuse to pay out your claim, our lawyers can lead negotiations to help ensure you receive fair due.
Representing you in a trial, if necessary. Although it's uncommon, if we don't settle with the insurance company, we can bring them to court. We can present your case to a judge and have them determine the amount of compensation you should recover.
If any other legal issues arise that you need help with, our attorneys can handle them on your behalf. We aim to make this as smooth of a process as possible.
Paying for Our Clearwater Roof Damage Lawyer to Handle Your Claim
The Clearwater property damage attorneys at Dolman Law Group know that you may be dealing with a lot of financial stress, so we don't want to add to it.
That is why we offer:
Free consultations with potential clients. When you contact our firm for a free, no-obligation consultation, our team can answer your questions and inform you how we can help.
Contingency fee basis. We don't charge you up front, by the hour, or out of pocket for our legal help unless you receive compensation. Our attorneys only take a percentage of the compensation you receive if and when we resolve your case.
This fee structure allows us to get to work on your case right away, while also reducing your financial risk.
Attorney Matthew Dolman's Story
When attorney Matthew Dolman was 14 years old, his father got into a car accident that left him with severe injuries. During his recovery, he had to stay in the hospital for a while. Once his father got out of the hospital, he hired an attorney that he found who was advertising in the local PennySaver. The goal of this attorney was to get as many clients as possible, but they never tried to litigate any cases.
Even as a teenager, attorney Matthew Dolman knew the attorney his dad had hired didn't have the drive and dedication to get his father the maximum amount of compensation. The amount of money his father received was not as much as they should have gotten. This was when Matthew decided he wanted to be a lawyer, and he wanted to help people like his father recover the money they needed and deserved.
Because of the experience he had with his father, he sees clients as actual human beings, not as a dollar sign. When you are dealing with issues with insurance companies, turn to Dolman Law Group. Our attorneys look out for your best interests throughout your claim.
How Does Roof Damage Occur?
Ensuring the roof is in good condition is important to ensure your home is safe. If the roof sustains damage, repair it quickly, so further damage doesn't occur. There are many reasons roof damage occurs.
Heat
If you've spent a summer in Clearwater, you know how hot and humid it can get. Intense heat and exposure to high UV ratings are not good for roofs, as they can cause cracks and distortion.
If you believe intense heat and UV exposure damaged your roof, a roofer could inspect it and help determine your next steps. If it's a relatively minor issue, they could repair small cracks before they expand.
If the heat has already damaged your roof, contact your insurance provider. Should they refuse to approve your claim, a Clearwater roof damage attorney from our team can help you prove the heat and UV light caused the damage.
Storms
Storms are prevalent in Clearwater, Florida. We see many types of storms, such as:
Thunderstorms: Bringing wind, hail, and/or rain, a thunderstorm could cause extensive damage to a roof. The wind could blow shingles off of the roof, leading areas to get exposed that shouldn't. Hail can also cause cracks in the roofing material.
Hurricanes: Hurricanes can bring strong winds and storms to the Clearwater area, wreaking havoc on people's homes and businesses. Hurricane winds can take roofs off a house or severely damage it. Shingles can also fly off the roof. If your area received heavy rain, water from the storm surge can wear on the roof materials, potentially causing a leak.
Tornadoes: A tornado can cause shingles to lift and spread. In more severe conditions, the entire roof can come off the structure. Debris from the tornado can also damage the roof.
After a storm, it is important to have the roof checked out to ensure there is no further damage done. Making repairs soon after the damage occurs can prevent further damage.
Regardless of the type of storm that damaged your roof, you deserve to get the money you need from the insurance company. It isn't fair that you pay them a monthly premium for them to deny your claim when you really need them.
Lack of Maintenance
If homeowners don't maintain their roofs over time, damage can occur. For example, something that starts out small, such as a crack, can turn into expensive roof damage if the homeowner does not fix it in a timely manner.
Sinkholes
Florida's underground is made up of mostly porous rocks, and these rocks dissolve in water over time, forming a sinkhole. According to the United States Geological Survey (USGS), a sinkhole is a depression in the ground that has no natural surface to drain. As a result, your home could settle into this open space, sacrificing its stability. At any moment, the entire structure can collapse, including your roof.
Signs of a sinkhole include:
Various exposed tree roots
Uneven floors
Cracks around the window frames and doors
Doors and windows not closing all the way
Walls separating from the floor and ceiling
Not only does a sinkhole risk the integrity of your property, but it's also a safety concern. If your roof collapses while people are in the house, they could suffer serious, life-threatening injuries.
Florida law mandates "catastrophic ground cover collapse" coverage. However, it may not account for all sinkhole cases.
Algae or Moss
The humid climate is perfect for algae and moss growth. The algae growth can weaken the roof structure. Moss can soak up water from rain or other precipitation. This constant moisture may cause water damage.
If you believe you have algae or moss on your roof, remove it as soon as you know to avoid further damage.
Can Cause Extensive Damage to Your Home
Water damage to the roof can cause further damage to the home.
Some of the most common ways we see include:
Fires: Water interacting with electrical wiring can cause a fire. Homes are equipped with a heavy amount of electrical wiring to keep the power on throughout the house. Water and electricity do not mix well. If they do, there is the potential for a fire.
Electrical problems: If water gets into the electrical wiring, it can cause a myriad of electrical issues. The power could surge or go out entirely in the home. If the power box has water damage, you could have to replace the entire system.
Drywall damage: If enough water gets in the drywall, it will ruin it. It is an expensive fix to have someone come out and demolish the current and ruined drywall and replace it.
Damage to the floors and carpet: When your roof has damage, the water can seep into the floors and carpet. If this occurs, it can cause irreparable damage. In most cases, you would have to replace the carpet or hardwood flooring.
Damage to the insulation: When the insulation in the roof comes into contact with water, it will begin to clump. This makes the insulation ineffective for the most part. With inadequate insulation, your house will struggle to stay cool in the summer and warm in the winter. It can also cause your heating and cooling bills to skyrocket.
Mold: One of the most dangerous issues water damage causes is mold. Mold could grow anywhere the water leaks. If it gets into the HVAC system, the particles could go out into the air. This is often harmful and can cause serious illnesses for people, especially those who suffer from allergies or asthma.
The home's structure: The entirety of the structure of the home can compromise if it is exposed to a water leak. If the water leaks into your foundation, it may deteriorate.
If you have a leak in your roof and your insurance company refuses to fairly pay out your claim, our roof damage lawyers can step in. We can work to recover the money you need as soon as possible so you don't have to worry about these further damages occurring.
A Roof Leak Can Make Your House Uninhabitable
If a roof leak doesn't get fixed quickly, it can cause enough damage to the home to where it is no longer habitable. On top of having to pay for the repairs, you have to worry about paying for a new place to stay.
We can show the insurance company that you are entitled to cover the costs of damage repairs and living expenses should you have to stay at a hotel until your home is habitable.
When the Insurance Company May Deny Your Clearwater Roof Damage Claim
Once you send the insurance company your claim, Florida law gives them 14 days to acknowledge they received it. Then, you must send them your proof of losses that contains the damages you sustained and how much they cost to fix. The insurer must provide payment on your claim or reasons for a denial in writing within 90 days.
The insurance company may give you around the amount you demanded. On the other hand, you may run into roadblocks with them while seeking damages for your roof repair or replacement.
For example, the insurer may:
Delay paying out your claim
Fail to cooperate
Ask you for inventory before the event that damaged your roof, even if this inventory isn't available or never existed
Refuse to discuss your claim
Offer you a lowball settlement
Deny your claim altogether
Receiving a denial doesn't mean it's the end of the road. If the insurer sends you their letter of denial, they must provide the reason they made that choice.
They might have claimed that:
You missed the filing deadline.
Your policy doesn't cover this damage—whether it's part of another structure or the source of the damage.
You made the damage worse if you waited too long to make the repairs.
They canceled the policy since you allegedly didn't pay your premium.
You don't have enough evidence of the roof damage.
You misrepresented the damage your roof sustained.
The damage isn't serious enough for them to cover it.
You were negligent, like if you let a dead tree remain on your property and had you taken action, it wouldn't have fallen and damaged your roof.
How to Challenge the Insurance Company's Decision to Deny Your Claim
We invite you to reach out to our firm as you receive their denial. Your attorney can call them right away and inform them that we disagree with their decision and that you plan to file an appeal.
Our team can manage this process on your behalf. We offer to:
Gather more evidence and documentation as necessary
Review your insurance policy
Determine your options for compensation
Review the insurance company's denial
Continue communicating with the insurer on your behalf
File a lawsuit and/or represent you in court if the insurer refuses to act in good faith
Going to trial is expensive, and insurance companies want to avoid it if they can. If they see we've scheduled a trial date, they may be more willing to settle. In any case, our roof damage attorneys stand ready to fight for the costs you need to repair or replace your roof—whether it's during negotiations or before a jury.
We are litigation and trial attorneys. Stan Gipe leads our litigation department. On top of that, he's a Board Certified Civil Trial Lawyer under the Florida Bar. You're in good hands with Dolman Law Group on your side.
Frequently Asked Questions About Roof Damage Claims in Clearwater
Because of the heat, storms, and humid climate, residents in our area are no strangers to roof damage. Our Clearwater attorneys have handled many roof damage cases and are familiar with the questions people typically have. Frequently asked questions we have received include the following:
How Long Do I Have to File a Lawsuit?
While the goal is to settle the claim with the insurance company, sometimes a lawsuit is necessary. In that case, Florida law dictates that you generally have five years to bring a civil action against the insurer.
Five years may seem like plenty of time to take action. However, between dealing with the repairs, moving to different locations, and taking care of other aspects of life, it goes quickly. If you let us know about your claim soon enough, we can meet this five-year deadline.
The court may not let you file your lawsuit if you're too late. In that event, the insurance company may no longer take financial responsibility for your roof damage repairs, thereby making you liable.
If I Suspect Damage to My Roof, Who Should I Contact First?
If there is a huge storm or you suspect there is damage on your roof, there are several people you could call to help. The best person to call first is a reputable roofing company. The roofing company can come out and inspect the damage and give you a quote of how much it would cost to make any repairs.
If the repairs are extensive enough, call your insurance company. If they give you any pushback or deny your claim to make the repairs, you have other options.
Consulting a Clearwater roof damage lawyer at our firm may be a good next step. At Dolman Law Group, we can start handling your case immediately. If you need insurance to cover the damage to your roof, we can contact them to begin negotiations. Our goal is to help you settle your claim so you can receive the money you need to repair your roof.
How Can I Document That My Roof Sustained Damage?
In some cases, the insurance carrier might request you send them documentation of the roof damage. You can take photos or videos of the damage when there is good lighting outside to show them the damage.
If you need to get on the roof to take pictures of the damages, but you feel uneasy about it, not to worry. A roof inspector can do that for you.
What Do Insurance Adjusters Look for When Looking at the Roof Damage?
Once you report that your roof sustained damage, the insurance company will send an inspector. The inspector will get on the roof to assess the damage and determine the cost of repairs.
There are several things the adjuster will look at when inspecting roof damage, including:
A storm or natural disaster caused the damage. Based on when the roof damage occurred, the adjuster will determine if this is storm-related damage or damage stemming from what you claimed.
They will look for curling or cracked shingles. If a storm had this effect on the roof, they may recommend an entire roof replacement.
They will look for exposed underlayment. This is the material that lies below the shingles. If this is exposed and has sustained damage, this may constitute a roof replacement.
Once the inspector reports their findings and an insurance adjuster has completed their investigation, they will determine if you need to have your roof repaired or entirely replaced. If they say the damage is not part of your policy, our firm can help you determine your options.
What Can I Expect When Working With the Insurance Company on My Claim?
Unfortunately, in many cases, insurance companies do not have their policyholder's best interests in mind during the claims process. Insurance companies are a business whose goal is to pay the least amount they can when someone files a claim. So, although they may act like they are on your side when you sign up for their services, they may not be as cooperative during the claims process.
We can stay by your side when you choose us as your attorney. We can go to bat for you against the insurance companies. Even though they may have high-powered lawyers, we refuse to back down, as we do not shy away from difficult cases.
When you choose our firm, you can have the confidence that we strive to recover the compensation you need
How Long Does It Take to Receive Money From the Insurance Company?
The amount of time it takes to recover compensation from the insurance company varies on a case-by-case basis. If the insurance company offers a fair amount early in the process, you could get the money to repair your roof faster. However, if negotiations continue for several months or even years, it might take longer to get the money.
If you don't reach a settlement, and we have to move forward with a lawsuit, this can extend the amount of time it will take to recover compensation. However, rest assured when you begin working with our firm, you can expect our attorneys to do everything in their power to get the money you need as soon as possible.
What Are the Steps to Recovering Compensation After an Insurance Claim Denial?
After you receive a denial for your insurance claim, there are several steps that occur before you can receive compensation.
The steps include:
Connecting with a roof damage lawyer at our firm: After reviewing your policy and the denial letter, we can tell your insurance provider why they are liable to pay for the damages to your roof. We can then begin negotiating with them to reach a fair settlement on how much they will provide you to fix your roof.
We can file a lawsuit against the insurance provider: If your insurance provider refuses to pay you what you need to get your roof fixed, we can file a lawsuit on your behalf. During the time before the lawsuit begins, we can continue negotiating with the insurance company to reach a fair settlement.
The lawsuit begins. During the lawsuit, we can present your case in front of a judge. We can provide evidence and explain how your insurance policy should cover the damage. The judge will then determine the amount of compensation the insurance company will have to pay you.
You could avoid dealing with the last few steps depending on when we settle. The fewer steps you have to go through to settle, the sooner you can receive the money.
What Does My Roof Insurance Cover if I Can't Live in My Home?
Roof insurance policies vary, especially if your living conditions change following the damages.
Generally speaking, the insurance company should cover expenses for:
A rental property or hotel
Groceries and/or dining out
Laundry
Transportation, if you have a longer commute to work
If you have questions about what your roof insurance covers, look over your policy or call the insurance company. If you can't get a clear answer, our attorneys can review your policy and help you determine what your roof insurance covers.
Do I Have to Hire an Attorney During a Roof Damage Claim?
If you file a claim with your insurance company because of roof damage, hiring a roof damage attorney isn't required. Although, we highly recommend having legal representation by your side to ensure the insurance company doesn't take advantage of you. Usually, when people hire attorneys, the insurance companies are more likely to settle on giving you the compensation you need.
If you are on the fence about hiring an attorney during your insurance claim, you could have a consultation to determine if it is the right fit. At Dolman Law Group, we offer free, no-obligation consultations. There is no risk in hiring an attorney from our firm. We don't charge for our services unless you make money, so there are only positives to working with us.
Call Dolman Law Group Today for Help With Your Clearwater Roof Damage Case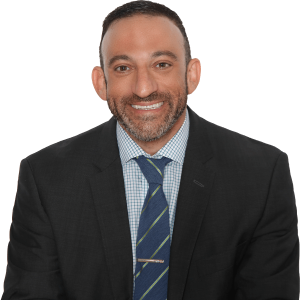 If you need legal representation when you are dealing with insurance companies, contact us! We can help you through the entire process. Not only can we handle communications with the insurance company on your behalf, but we can also negotiate with them so you can recover fair compensation.
You can count on our Clearwater roof damage lawyers to advocate for you throughout the entirety of your case. You can count on us not to rest until we know we have done everything we can to help you recover the compensation you need. Contact Dolman Law Group today for a free consultation at (727) 451-6900.
Dolman Law Group Accident Injury Lawyers, PA
800 N Belcher Rd
Clearwater, FL 33765
Phone: (727) 451-6900