Many catastrophic events can leave your house with severe damage. Most people have insurance on their homes and believe they have sufficient coverage if the unthinkable happens. Unfortunately, insurance companies sometimes deny property claims or offer lowball settlements.
At Dolman Law Group, we believe insurance companies should take financial responsibility when their policyholders have property damage. A Clearwater residential property damage lawyer from our firm can review your insurance policy and work with the insurance company to meet a resolution. With our team by your side, we can help you recover fair compensation for your claim.
Reach out to us today for a free consultation.
Dolman Law Group Is Your Clearwater Residential Property Damage Lawyer
At our firm, we strive to help our clients get the money they need to fix their homes. We understand the amount of stress people face when the insurance company they trusted denies their claim.
It's hard to know who to turn to after something like this. Most people believe what the insurance company says is the end all be all. Fortunately, with us by your side, we can help you recover the costs to make the repairs after a denied claim.
Who We Are
At Dolman Law Group, we are more than just legal representation. We build relationships with our clients based on trust and support—many of our previous clients even reach out to us years after we resolved their cases. We hope to have this kind of partnership with everyone we serve.
We want each client to understand that we take a personalized approach to their case.
Benefits of choosing our firm to represent you after the insurance company denied your Clearwater damaged property claim include:
We stay in touch with you throughout the course of your case. Having responsive communication back and forth is important to us. We want our clients to know what is going on in their case step-by-step. Our clients can also call us anytime if they have questions or concerns.
We are litigation bulldogs. If your case doesn't settle, our team of litigators can prepare to take your case to court. Then, we can present it to the judge in a way that can show them the extent of the circumstances you face. Insurance companies try to avoid going to court because of the high costs. Once they see a court date on the calendar, they may be more inclined to settle the claim.
Attorney Matthew Dolman understands the hardship and uncertainty you face. When he was a child, his father sustained an injury that left him hospitalized. His father hired a lawyer that didn't work his hardest for him. The lawyer barely communicated with the family and fell short of reaching a just settlement.
This experience lit a fire for Attorney Matt Dolman. At a young age, he knew he wanted to help people as an attorney in the future. He built his practice on doing what's best for his clients and recovering the compensation that can help them rebuild their lives.
What We Can Do for You
Many people wonder if they need an attorney for a residential property damage insurance claim. While the law doesn't make you hire one, doing so can benefit you.
If you hire our team, we can take the work off of your shoulders:
We can gather evidence. Your attorney can collect photos and videos of the damage, reports of the damages, and repair estimations to show the extent of the damage your property sustained.
We handle communications with the insurance company and opposing attorneys. You have a life you need to continue to live, and you might not have time to talk on the phone with insurance companies daily.
We can guide you on how to speak to insurance companies. The insurer may reach out to you to get an idea of the damage. There are things you should and should not say to the insurance companies. We can help you gain that knowledge so you don't make a mistake that could cost you money.
We can negotiate with the insurance company. Our team has experience in negotiating with insurance companies and opposing attorneys. We know the strategies they use to convince claimants to accept low offers. Our attorney can help ensure that the other side engages in good faith, allowing us to continue fighting for you to receive the compensation you need.
We can take your case to court if we don't settle with the insurance company. When you start working with us, you can expect us to fight and advocate for you, even if that means going to court.
When you start working with our firm, you may quickly see the benefits of hiring an attorney on our team to help and guide you through this process.
How Much Does an Attorney from Our Team Cost?
We are so confident that we can help you recover compensation that you don't have to pay us unless and until we help you receive money.
This payment structure further involves:
A free, no-obligation consultation: During our initial meeting, we can discuss the circumstances of your case. Bring any documentation, such as your insurance policy, estimates to fix your property, and records of any correspondence you have had so far with the insurance company.
Contingency fees: Our legal team works on a contingency fee basis, so we do not charge for our services unless you get the money you seek.
No upfront fees or costs: Some attorneys require a retainer fee before they begin working on your case. At our firm, we don't expect you to pay anything up front.
Our fee structure makes it so that there is no financial risk to working with us. Most of our clients are dealing with a financially stressful time after their property sustains damage. The last thing we want to do is add to the pressure.
Common Types of Property Damage in Clearwater, Florida
The weather conditions in Clearwater can lead to various types of property damage. Our firm can help you file a claim or fight a denial if your residential property sustained:
Roof Damage
When storms come through, they may bring hail and wind, a bad combination for roofs. Homes are also subjected to hurricanes, sinkholes, and tornadoes. All these conditions can wreak havoc on a roof.
Residents must consider the common causes of roof damage. That way, they know when to check if the roof has damage. Delaying repairing a damaged roof can lead to issues that are more extensive and expensive.
Common factors that may lead to roof damage in Clearwater include:
It is a problem when roofs sustain damage, no matter how seemingly minimal. Small cracks can lead to roof leaks. In that event, it can cause extensive damage to the entirety of your property.
If water gets in through your roof, you may have one or more of the following problems:
Wasted energy: A leaky roof can wet the insulation of the roof. As a result, it may no longer function correctly. Without insulation, your home may struggle to keep the air cool or warm. Your air conditioner or heater will continuously run, trying to cool or heat the home, wasting energy.
Electrical issues: If water gets into the electrical panel, that can damage the electrical system. The breaker could shut down or start having other problems, which may lead to a fire hazard. Water and electricity shouldn't mix, and if they do, a fire could start in the home.
Ruined drywall: If water gets into the drywall, it could ruin it completely. If the damage is bad enough, you would have to remove the entire drywall piece and replace it with new drywall.
Health concerns because of mold: If the water continuously enters the home, eventually, mold can grow. It may go anywhere the water is, and it may be difficult to find once it starts. In some cases, mold can get into the HVAC system and travel throughout the home. This is hazardous to people who breathe in that air.
Compromised structural integrity: When the foundation of the home gets wet, it is more likely to crack or shift. In that case, the structural integrity of the home suffers.
Get your roof repaired as quickly as possible after it sustains damage. If the insurance company doesn't help you make the repairs, a Clearwater residential property lawyer attorney at our firm can advocate for you to get the money you need to fix it before worse problems arise.
Flood Damage
Insurance policies don't always include flood insurance. However, insurers must offer it as an option when they sell you a policy.
Insurers separate damages and floods. For example, if your property floods from rain and you don't have flood insurance, your insurer may refuse to cover the damages. On the other hand, if a tree fell over, broke your window, and water flooded your home as a result, the insurer may provide coverage.
Sinkhole Damage
According to the Florida Department of Environmental Protection (FDEP), sinkholes form in karst terrain. They usually occur because of surface sediments falling into underground voids. The voids form because there used to be porous rock, such as limestone, which washed away because of the acidic rainwater. Some homes may have been built on porous rocks and, therefore, more susceptible to sinkholes.
Florida law indicates what coverage insurance companies must provide in regard to sinkholes for residents. Unfortunately, many times, insurance companies might try to deny the claim because they don't identify actual structural damage to the home.
Sinkholes often show signs of potential collapse. If you catch it in time, you can take steps to prevent it or slow the process. It helps to know the signs of a sinkhole so you can fix it before a terrible accident occurs.
Signs of a sinkhole include:
Broken tiles
Doors begin to jam
Cracks around the window frames
Foundation cracking
Fences start to sag into the ground
If you believe you have a sinkhole in your yard, contact the FDEP so they can add it to their geological survey. Your report can help them understand more about sinkholes and how to prevent them.
Since insurance companies might try to claim they aren't liable for helping with the damages, you might want to get help from an attorney on our team. We can explain why you need to make the repairs to the insurance company and if your policy states they bear financial responsibility.
Cast Iron Pipe Damage
Homes built before the 1970s typically have cast iron pipes for their plumbing systems. Cast iron pipes are made of iron and work to transport water and sewage from one place to another. After the early 1970s, builders and contractors started using PVC pipe, a much cheaper and more durable option. While cast iron pipes worked well at first, over time, they began to rust and corrode.
The rust and corrosion occurred due to the wastewater creating a chemical that ate away at the material. If the rust or corrosion goes all the way through the pipe, it can cause a leak, or a pipe can burst.
Other property damage cast iron pipe plumbing systems can cause include:
The sewer can back up into the home.
Roaches or other pests infest the property.
The drains get clogged, causing them to slow
Your home sustains water damage if there's leakage or a pipe burst.
Mold can grow throughout the home.
To ensure you don't have extensive damage because of a problem with a cast iron pipe, take preventative measures if you have this type of system.
You may want to have someone regularly inspect your system and look for the warning signs of a problem, such as:
Your ceiling sags, and water drips from the affected areas.
There's an unpleasant odor in your home. This occurs because the waste leaks a sulfuric acid chemical into the air. Sulfuric acid creates a strong smell similar to a rotten egg. Inhaling or ingesting sulfuric acid can harm you and lead to health complications.
Your floor tiles begin to crack or rise. Floor tile damage occurs because water gets underneath these tiles, causing damage.
Your drains are slow. Drains slow down if they have a clog or leak. If this occurs and you have cast iron piping, it is a good idea to have a professional come out and assess your plumbing system.
Your toilets begin to back up often. Even if you don't flush anything down the toilet and they back up, this may indicate a bigger problem.
Discolored water starts coming out of the taps. Cast iron pipe damage will typically cause the water to look yellow or brown because the rust gets mixed in with the water. This substance is harmful to drink because of the bacteria inside of the rust.
If you detect any warning signs, call someone to fix the issue as soon as possible. If you don't address the issue soon enough, you could have a lot more damage to deal with—not just to your home but also to your health.
Sometimes, the insurance companies won't fix issues with cast iron pipes because they claim the damage comes from normal wear and tear. In that event, you may want to get an attorney from our firm by your side to help you prove the insurance company still bears liability for the damage.
Vandalism
The insurance company may cover the damages to your residential property if someone vandalized it or stole from you. Along with photos, witness statements, and repair estimates, a police report and an arrest may serve as evidence for your claim. As such, it can establish that the perpetrator's actions directly caused the damage, making them less likely to dispute your claim.
Your insurer may give you the funds to make the necessary repairs and replace the stolen property.
Fires
Fires can cause extensive damage to properties. Even if a fire doesn't touch a part of the home, smoke damage can still affect it. Generally speaking, the home may be a total loss if there is a fire. You might have also lost a lot of personal property. Most people would think insurance companies would typically handle fires. Unfortunately, that's not always the case.
Sometimes, insurance companies deny property damage claims after a fire because:
They claim you have insufficient coverage: Some insurance companies only cover damage that occurred because of the flames, as opposed to smoke and other related damage.
They suspect fraud: Occasionally, insurance companies attempt to prove one of the insured people in the home set the fire on purpose so they could make a claim. If they try to shift the blame onto you, we can combat this accusation and help you establish the true cause of the fire.
They dispute over the cost to repair: In some cases, you may believe the repairs will cost more than the insurance company thinks they will. In that event, the insurance company might not completely deny the claim, but they might not offer you enough money to cover the damage. An attorney on our team can help you prove the costs of the damages to the insurance company.
Regardless of the issues the insurance company brings up to deny your claim, we can help. Our attorneys can stay by your side through the entirety of your case to communicate with the insurance and negotiate a settlement that accounts for the full extent of the property damage. It is important to fix your home as soon as possible so you can go back to your way of life.
How Much Can You Recover in a Clearwater Residential Property Damage Claim?
The amount of compensation you could recover from the insurance company after a property damage claim varies.
Several factors come into play when determining the value of property damage, such as:
Damage to the house: Your policy should have information on limits of how much you could receive if the residential property sustains damage. The insurance company will assess it and determine the value of the actual damage.
Damage to other structures: If other structures on your property sustained damage, you could recover compensation for the estimated costs to rebuild them.
Personal property: If you lost significant personal property because of the disaster, your policy may cover these items. In fires, especially, it is typical for an extensive amount of personal property to sustain damage.
Additional living expenses: If your home gets completely destroyed, you could recover additional living expenses. This coverage helps if you have to stay in a hotel or rent another property while you wait for your home to get repaired or rebuilt.
Medical expenses: If you or someone else sustained an injury during the event, you could recover compensation for the out-of-pocket medical expenses you had to pay.
In many cases, insurance companies help people who have paid their premiums. However, they may not cooperate as much if you haven't reached this stage. In that case, one of our Clearwater residential property damage lawyers can step in and help you reach a favorable conclusion.
Also, reviewing your policy after a disaster can help you determine the amount of money you could receive from the insurance company for your property damage.
Frequently Asked Questions About Residential Property Damage
Our attorneys have handled many residential property damage cases over the years. During this time, our clients have had many reservations and questions about this topic, and rightfully so. We have compiled a list of some of the most frequently asked questions.
This way, when you get in touch with us and have a free consultation, you already have a head start on what's to come with your residential property damage claim.
What Steps Should I Take After My Property Sustains Damage?
If your residential property sustains damage, the first step you should take is to contact your insurance company and report the incident. They will send someone out to evaluate the damage within a few days and determine the cost, the extent of the damage, and if they are liable to cover the damage.
Then, you may want to:
Contact an independent estimator to determine the value of the repairs. Their report of the damages can help you during negotiations with the insurance company since you have an assessment from someone not working for the insurance company, potentially giving a more objective view of the situation.
Review your insurance policy. Make sure you are familiar with the coverage your insurance policy offers. If you cannot interpret what the policy states, a residential property damage lawyer at our firm could help you establish what you can demand in your claim.
Reach out to our firm. If the insurance company has denied your claim or isn't offering enough money, our attorneys can review your policy and negotiate with the insurance company on your behalf.
Once you start working with an attorney from our team, we can inform you of your next steps. Rely on us to stay by your side every step of the way.
How Long Does It Take to Settle an Insurance Claim?
The time it takes to settle an insurance claim varies case by case. The more time it takes to negotiate a settlement, the longer it takes to receive the money you need to make repairs to your home.
If your case goes to court, you can expect the timeline to extend even further. Still, our attorneys can work to reach a settlement as soon as possible. We want you to have the ability to fix your home as quickly as you can.
What Are the Most Common Issues People Have With Insurance Companies?
Whether a disaster strikes your residential property or it sustains damage in another way, you might have to frequently deal with the insurance company. You may soon realize that the insurance company may not be as cooperative as you thought. Because they're a business, they want to protect their bottom line, thereby potentially prompting them to offer you a lowball settlement.
Some of the most common issues people have with insurance companies include:
The insurance company states claimants underinsured and cannot receive the amount of money they need to make the repairs to their home.
The insurance company delays settling the claim. Everyone wants to get their homes fixed as soon as possible, especially after a disaster. Unfortunately, the insurance company's only worry is to pay what they are liable for while also saving as much money as possible.
The insurance company gives estimates substantially lower than what it would cost to make the repairs. This is why it is important to hire someone yourself to estimate the cost of the damage. Then, you could report that number to the insurance company and have more power during negotiations.
If you struggle with any of these issues with the insurance company, our attorneys can help. In addition, we can provide guidance for you, so you know what to do with each type of circumstance.
How Much Will the Insurance Company Pay for the Residential Property Damage?
The insurance company usually pays up to your policy limit. Sometimes, though, they try to pay less than the policy limit. It is important to get your own estimate of how much the damage will cost to repair, so you don't accept an offer from the insurance company that is too low.
If you believe the insurance company owed you more and they refused, a lawyer at our firm can help you. We can have experts provide accurate estimates of how much your property damage is worth. Our attorneys can use this information when negotiating with the insurance company to prove how much compensation you need to repair your home and take care of other associated costs.
Call Us for a Free Consultation About Your Residential Property Damage Claim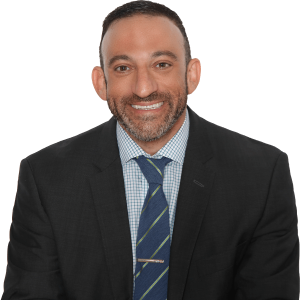 When your residential property gets damaged, you might think your insurance company is on your side. Unfortunately, they may only have concern for their bottom line and attempt to delay, undervalue, or deny your claim.
If this happens to you, you may want to have someone by your side who has your best interest in mind. At Dolman Law Group, our Clearwater residential property damage lawyer can handle your case from start to finish. In addition, we can help you negotiate with the insurance company to reach a fair settlement so you can make the repairs to your home and not have to worry about the cost.
Contact us at (727) 451-6900 today for a free consultation with one of our team members!
Dolman Law Group Accident Injury Lawyers, PA
800 N Belcher Rd
Clearwater, FL 33765
Phone: (727) 451-6900