While hurricane-force winds commonly cause damage to homes, wind from a regular thunderstorm can, too. Florida often sees strong storms that blow through the state. These storms can bring damaging winds that could affect a large or small part of your home. Many believe that insurance companies will pay you to repair your home if this happens. Unfortunately, a payout does not always prove easy to secure.
Insurance companies often deny the claim or do not pay the amount they should. Without getting money from the insurance company, you might not have the ability to pay for the repairs. If this happens to you, a Clearwater wind damage lawyer from Dolman Law Group can help you. We can aggressively advocate for you to recover the compensation you deserve.
Why Choose Dolman Law Group for a Wind Damage Claim?
You may want to choose Dolman Law Group for many reasons when you need assistance with an insurance claim. We offer many benefits to our clients, and we have many client reviews to show how supportive we are. When you need someone on your side to fight for you, choose our firm. Our attorneys can negotiate with the insurance companies, so you don't have to.
We understand that when your home sustains wind damage, you might suffer from a lot of stress. You might not know how quickly it can get fixed and could also worry about the further damage this could cause. However, we know you need to fix the damage to the home quickly. If not, the home could sustain water damage if the rainwater can get inside the home, which will only add to your repair concerns.
Benefits of Dolman Law Group
When looking for a law firm, you likely want to find one that fits your needs. At Dolman Law Group, we strive to meet our clients where they are. When you work with us, just know we can support you throughout the entirety of your case. We understand you are facing a difficult time and want to make the claims process as smooth as possible.
Because we care about our clients, we can take care of their needs from start to finish of a case. You can rest assured that when you work with our firm, you won't have to worry about legal tasks or headaches. Our attorneys can take care of it for you. We want you to only have to focus on getting your home repaired and not worrying about the financial stress that comes along with that.
Other benefits of choosing our firm include:
We aren't afraid to litigate: Many law firms try to reach settlements quickly to save time. At our firm, we understand how much compensation our clients deserve and can fight for it, regardless if that means going to trial. Our team has litigators who can present your case at trial in a way that can prove you deserve to recover the money you need.
Winning is our top priority: When we take on a case, we want to help you recover the most amount of compensation possible. We go to the mat for each of the clients we work with. You should feel supported throughout the entirety of the claims process.
Great communication: You can expect exceptional communication from the attorneys at our firm. One major perk of working with us is that you will receive your attorney's personal cell phone number. That way, you can reach them quickly when you have questions or concerns. We don't want you to feel in the dark about your case at any point.
We work on a contingency fee: A contingency fee means you do not pay for our legal services unless we help you reach a positive outcome with your case. In other words, we can finance your case until its conclusion. You do not have to pay for our legal services if you do not recover compensation.
We bring resources to your case: When fighting against insurance companies, you should have the financial and legal resources to back you. We can file a lawsuit and take your case to trial. Then, the insurance companies can decide if they want to pay what you deserve or spend money on fighting the case.
We offer free consultations: If you're considering hiring an attorney to help you with a wind damage claim, you can speak to a team member for free. This no-obligation consultation can answer your questions and an idea of how our attorneys can help you.
You can talk to a team member at no risk with a free consultation. We can guide you on how to properly file a wind damage claim and follow up with the insurance companies. Our attorneys can speak to the insurance company on your behalf, so you don't have to.
The Dolman Law Group works with local counsel in any jurisdiction outside Florida for the purpose of filing lawsuits in jurisdictions wherein we are not licensed. Thus, we will follow each state's ethical rules to ensure a local attorney is involved.
Matthew Dolman Started His Firm to Help People
When our firm's founding attorney, Matthew Dolman, was a teenager, his father got into an accident that left him injured. He was hospitalized for a while and accumulated extensive medical bills. Because his father's injury occurred because of someone else, he hired an attorney to help him recover compensation. However, when the attorney arrived, Matthew Dolman didn't feel he was qualified. He recognized this from a young age.
The attorney did not fight for his father to receive the maximum amount of compensation. Instead, he wanted to make a quick settlement to get the case over with. The amount of compensation his father received was laughable to Dolman. During this time, Attorney Dolman realized he wanted to help people going through hard times.
He became an attorney and strived to make his clients feel supported. Attorney Matthew Dolman can stand beside you every step of the way. He understands his clients have real lives. For this reason, he fights to help his clients receive the maximum compensation for their losses. With our firm by your side, you can rest assured that you can get support throughout your case.
Hear From Our Past Clients
Many of our new clients come to us as recommendations from past clients. Because of the support we provide during difficult times, our clients often feel comfortable recommending us to their friends and family.
When our previous clients leave reviews about their experience with our firm, they often say:
We return emails and calls promptly.
We quickly find a resolution in our clients' cases.
We take on tough cases and help our clients get the desired results.
Our founder, Matthew Dolman, personally speaks with clients.
We want to offer you the same level of high-quality legal service. If you contact us for a free case review, we can tell you more about how we've helped previous clients in situations like yours.
Clearwater, Florida Storms Can Cause Extensive Wind Damage
Sometimes, windstorms occur on their own. However, many types of storms in Florida can bring damaging winds. This includes thunderstorms, tornadoes, and hurricanes, which can bring heavy and damaging winds—and place your home at further risk of water damage.
Thunderstorms
A thunderstorm includes a rain shower where thunder and lightning occur. Thunderstorms can range in destructive capacity and receive a classification of non-threatening to extreme. According to the National Weather Service, very damaging wind gusts occur during thunderstorms with winds between 75 and 91 mph.
Millions of thunderstorms occur each year throughout the United States. Florida commonly sees thunderstorms, especially from late May through June. These storms can also come with hail and waterspout formation. In some cases, thunderstorms can cause a lot of damage.
If the conditions are right, thunderstorms can bring damaging winds. These winds can blow shingles off the roof, make trees fall on houses, or even blow yard furniture into the home. Regardless, wind damage can cause expensive repairs to a home. If your home sustains wind damage, even from a small thunderstorm, your insurance company should help you financially to make the repairs.
Tornadoes
A tornado is a narrow column of air that rotates violently. These columns stem from a thunderstorm and can make their way to the ground. These often prove some of the most violent storms that hit the earth. A tornado usually features a strong thunderstorm, hail, and damaging winds. Damage from a tornado can devastate a community if it touches the ground long enough.
Tornadoes occur in every state throughout the United States. Tornadoes most often strike in Florida during the spring and summer. However, tornadoes can occur at any time of the year. According to the Florida Climate Center, tornadoes happen far more frequently in Florida than most would expect. The state sees more tornadoes per 10,000 square miles than any other state other than Oklahoma.
After a tornado touches down, many people in a concentrated area will attempt to get their homes repaired. Unfortunately, this can cause repairs to take longer, especially if the contractors and insurance companies get backed up with claims. Our attorneys can help ensure your claim progresses promptly so you can repair your home before more damage occurs.
Hurricanes
According to the Florida Center for Instructional Technology, Florida has a long history of hurricanes. A hurricane is a severe tropical storm that forms in warm ocean waters. When the storms contact the warmer waters in the ocean, they gain intensity. Hurricanes rotate around an eye—the most violent part of the storm.
These storms bring severe winds with them. For a storm to receive hurricane classification, wind speeds must reach 74 miles per hour. If a hurricane reaches land, it can cause extensive damage to houses because of the intensity of the heavy rain and strong winds.
Hurricanes get classified based on the storm's wind speeds. Regardless of the classification, hurricane winds usually cause property damage when they reach land.
The classifications of hurricanes include:
Category 1: This type of hurricane involves 74-95 mile per hour winds.
Category 2: This type of hurricane involves 96-110 mile per hour winds.
Category 3: This type of hurricane involves 111-130 mile per hour winds.
Category 4: This type of hurricane involves 131-155 mile per hour winds.
Category 5: This type of hurricane involves winds above 155 miles per hour.
A hurricane receives its categorization from its potential to damage buildings and land. Unfortunately, some categories of hurricanes can cause billions of dollars in damage if they bring the highest winds.
If a hurricane affects your home, our attorneys can help you get the money you need from the insurance company. Additionally, if your property faced damage from flooding during the hurricane, we can help you determine your policy's coverages and if you could make a flood damage claim.
Understanding Wind Damage Claims in Clearwater, Florida
When your home or property sustains damage because of the wind, it can prove essential to ensure you document the damage as soon as possible. This can help you to avoid the insurance company claiming the damage did not get caused by wind. Documentation can include taking pictures, recording the weather, and receipts of repairs you had to make.
Sometimes, you need to make wind damage repairs before your insurance can process the claim. You might have to pay for the repairs out-of-pocket. On the other hand, you might need to wait to get compensation from the insurance company—and find yourself risking additional damage from delayed repairs. Our attorneys can try to get you money as soon as possible, so you don't have to worry about these financial pressures.
What Is Wind Damage?
According to the National Severe Storms Laboratory (NSSL), damaging winds are called straight-line winds, which differentiates them from tornado winds. Any wind that exceeds 50 mph could cause damage to homes or other property.
Most homeowners insurance policies cover wind damage. In addition, the policies usually cover the costs of repairing or replacing structures that sustained damage. However, if your homeowners insurance provider refuses to cover the damage, an attorney from our team can help to fight for the money you need.
Why Do Wind Damage Claims Get Denied?
After your home sustains damage, you might immediately believe insurance will cover all of the costs to make the repairs. Unfortunately, sometimes insurance companies deny these claims. Wind damage claims get denied for a variety of reasons. Always keep in mind that insurance companies are for-profit businesses. They often want to save as much money as possible by giving their customers the least amount of compensation.
Because the insurance companies want to save money, they may deny claims or don't provide the money needed to make repairs.
Some of the reasons claimants see denied wind damage claims include:
They claim it is normal wear and tear. Over time, homes begin to sustain damage because of age or normal wear and tear. Unfortunately, insurance companies don't usually cover these issues. If your home sustains damage from wind, you should document everything immediately after the storm so the insurance companies can't claim it was just from normal wear and tear.
You miss the deadline to file a claim. When your home sustains wind damage, your first thought might be to get it repaired. You might believe you have time to get your home fixed and then make a claim to get reimbursed by the insurance company. Unfortunately, deadlines exist for filing these claims; if you miss them, the insurance company could deny the claim. You should start the claims process soon after the damage occurs.
You missed an insurance premium payment. If you miss one insurance premium, your insurance company could drop your policy. If this happens, you could lose your coverage and not get the necessary money to make the repairs. It is crucial to stay up to date on your insurance premium payments.
There isn't enough evidence. If the insurance company believes you don't have enough evidence to prove that wind caused the damage, they could deny the claim. Once the damage occurs, gather as much evidence as possible to prove to the insurance companies that your home sustained damage from wind.
Another issue happens when the insurance company doesn't offer enough money to make the repairs. The insurance company could send out an insurance adjuster when you make a claim. Remember that the insurance adjuster works for the insurance company, and they could have the insurance company's best interest in mind—not yours. They could come back with a lower estimate than the true worth of repairs.
To combat this issue, we recommend hiring a professional contractor to provide an estimate of the repairs. Doing this can ensure an accurate estimate of how much the repairs to your home could cost. Our attorneys can use this information when we fight the insurance company and prove how much compensation you deserve.
Wind Damage Could Result in Further Problems if It Isn't Fixed Quickly
Other problems can arise if your home sustains damage from wind and it doesn't get fixed quickly. If water can get into a place it shouldn't, you could deal with water damage issues in the future. However, water damage often proves costly and can complicate a simple home insurance claim.
We believe fixing any water damage quickly can help you avoid further damage. If the insurance company refuses to provide you with the money you need to make the repairs, we can help you. Our attorneys can fight for you to receive the money you need quickly so you can repair your home before further issues arise. Additionally, you should know what damage from flooding is typically excluded under homeowners policies. We can help you determine your policy's coverage.
Property Losses You Could Face After Water Damage
If your home sustains water damage, you could face costly repairs.
Some of the ways your home could sustain damage if water gets inside of it include:
Ruined drywall: If enough water gets into the drywall or ceiling, it could need major repair or a total replacement. Depending on the amount of drywall that sustained damage, your house might need a lot of repairs.
Ruined flooring: Most types of flooring don't stand up well to extensive water damage. If water pools in an area on the floor or continuously drips there, you may need to replace the flooring.
Cracked foundation: When water seeps into the foundation, it can cause it to start cracking. The more water that gets inside, the worse the cracks can become. When a foundation begins cracking, the structural integrity of the home diminishes. You likely want to monitor possible water damage that could get to the foundation to avoid costly repairs.
Insulation damage: If water gets through the roof and into the home's insulation, it can lessen its effectiveness. Having little to no insulation can cause your utility bills to skyrocket, costing you more money in the long run. You likely want to get repairs to the insulation done quickly before it starts affecting your energy usage.
While water damage can ruin a home in many other ways, these are common issues we see. You should know the signs to look out for water damage, so you don't have to deal with more damage than you already have. If the insurance companies refuse to pay and you worry that more damage could occur, call us.
Signs of Water Damage
If you believe your home sustained wind damage, you must look out for the signs of water damage. A lot of damage can occur in places you might not see until the damage progresses too far. Therefore, you may want to know the signs of water damage so you can identify it before it becomes a larger problem.
Of course, some signs are more obvious than others, but you should try to keep a lookout.
The most common areas where you may see water damage include:
Ceilings: When water damage goes through the roof, rings on the ceiling can begin to appear. Rings on the ceiling can prove easier to see than smaller watermarks. If you believe your home sustained wind damage, you may want to take a closer look to ensure you don't miss smaller watermarks on the ceiling.
Floors: If you notice any of the tiles in your home cracked, warped, or otherwise have damage, you could have a water damage issue. Sometimes, the water can pool in the corners of your home in places you might not notice. You want to look in all areas of your home to ensure the floors do not get damaged further.
Attic: One of the first spots water might get into is the attic due to its proximity to the roof. The attic can easily get damaged when intense winds occur. After it rains or storms, you should check the attic to ensure that water cannot enter it. Once water enters the attic, it could eventually seep down to the ceiling, damaging other parts of the home.
Basement: If water gets into the basement, it can seep into the foundation and quickly begin damaging the foundation. This type of damage can cause a lot of problems for the home in the future, including structural damage.
On top of checking all of these areas, you should take note of any odd smells. When water sits in an area for a long period, it can cause mold. Mold can continue to grow within the house and possibly even in the air vents. If you believe you smell mildew or a moldy smell, quickly figure out the cause.
Frequently Asked Questions About Wind Damage Claims
Our firm handles many cases related to denied wind damage claims. Because of this, we realize many people often have the same questions. Therefore, we have answered some of the frequently asked questions about wind damage claims. They include:
What Are the Steps to Filing an Insurance Claim for Wind Damage?
You can take several steps to have a better chance of getting your wind damage claim approved.
Contact your insurance company immediately. This can help ensure you get the compensation you need as soon as possible and don't miss any deadlines. Take notes of everything you discuss with the insurance company and report it to an attorney from our team if you hire us for your case.
Gather evidence of all of the damage. Evidence can include pictures and videos of everything you noted. Make sure to look around the house to ensure you have provided as much information to the insurance company as possible. They won't pay for damage to the home they don't know about. Note any damage to your main structure, both inside and outside. Make a note of damage to any outbuildings as well, such as garages or sheds.
Make temporary repairs to avoid further damage to the home. If the damage proves substantial enough, it could cause further damage, especially if water can get into the home. Make temporary repairs as soon as possible. At a minimum, tarp an exposed roof or other areas where water could seep. You may want to wait to make any expensive or permanent repairs until the insurance company provides information on how much money they will provide.
Stay at home when the insurance adjuster arrives. Make sure to walk around with them and point out any damage your home sustained. Also, you may want to independently hire a professional to assess the cost of repairs to fix your home. This creates clear documentation of your losses and their value.
Contact a Clearwater wind damage lawyer. If the insurance company knows you have an attorney representing you through the claims process, they are more likely to present a fair settlement offer. If not, we can fight for you to get the money you need to fix your home and get it back in its condition before the wind damage.
Following these steps can help you to have a better chance of avoiding a claim denial. If you ever need help through the claims process, you can count on the Clearwater wind damage attorneys at Dolman Law Group.
What if the Only Damage Was to My Fence?
If the only damage caused by wind occurred to your fence, you could get it fixed under your homeowners insurance policy. Although, you should know your deductible and how much the insurance company would provide to fix your fence. If the cost is lower than your deductible, you could pay for the fence repairs out of pocket.
If your fence sustained a lot of damage through a large amount of space, the repairs could cost more than your deductible. In this case, we recommend getting your own assessment and an insurance adjuster's assessment to evaluate the damage. On the other hand, if the cost to repair is well over your deductible, your homeowners policy should cover the repairs to the fence.
Is Flood Damage Also Covered After a Storm?
Flood damage may happen alongside a serious wind storm, such as a hurricane. Flood damage coverage typically does not fall under your homeowners insurance policy, however. Generally speaking, water damage covered by a homeowners policy includes anything that results from a wind-based cause, such as when a tree falls on a roof and rain enters the attic.
Understanding how to get coverage for water damage can prove challenging for many homeowners. After all, you may have a hard time proving that your water damage resulted from a covered wind-based cause. Again, our attorneys can help you understand your policy's terms and seek all possible forms of coverage.
Contact a Clearwater Wind Damage Lawyer's Team at Dolman Law Group Today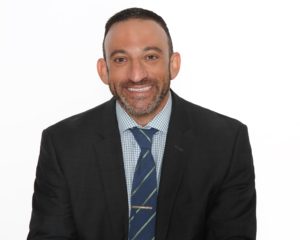 If your home sustained wind damage and the insurance companies aren't acting fairly, you may want a supportive legal representative by your side. Our Clearwater property damage attorneys can guide you through the claims process and handle communications with the insurance company on your behalf. This way, you won't have to worry about saying the wrong thing and possibly missing out on getting compensation.
Contact our team today at (727) 451-6900 for your free consultation. A team member can speak to you about starting a claim, getting help with a denial, and how we can help. The call comes with no obligation to choose our firm, and you don't have to pay for our attorneys unless we help you to recover compensation. Get started today.
Dolman Law Group Accident Injury Lawyers, PA
800 N Belcher Rd
Clearwater, FL 33765
Phone: (727) 451-6900