When something damages your home, it can be a frustrating and stressful time. You hope your insurance will cover it, but it may be difficult to get the compensation you need for repairs, personal property replacement, temporary relocation, and other expenses. A Clearwater house damage lawyer from our firm can help you document your losses, file your claim, fight a denial, or sue the insurer.
Dolman Law Group is here to help if you struggle to file your claim or recover the money you need to repair your home and get your life back to normal. We can review your case for free today. During this consultation, we may read through your insurance policy, discuss your covered damages, and explain how we can help you navigate this process. We are here for you during this challenging time. Contact us to get started with no upfront costs.
A Clearwater House Damage Lawyer from Dolman Law Group Can Help You
A Dolman Law Group property damage attorney serving Clearwater, FL, can help you handle your homeowners insurance claim and get the money you need to repair your house. Our team knows how these claims work, the evidence needed to present your case, and how to secure the money our clients deserve based on their policy terms. We handle these cases regularly and likely have worked to get a payout from your insurer many times in the past.
We encourage you to reach out to our team as soon as you have any concerns about your claim. Some people enlist our help from the beginning, and we handle their claims from start to finish. Others call us when the insurance company dramatically underestimates repair costs, offers a lowball settlement, or denies their claim. We are here to help anytime you decide you need it.
Because our team knows the industry and fights for our client's rights, the insurance companies respect us. They understand that we are going to hold them to the highest standards and ensure they operate in good faith. Sometimes, they may reassess a denial or offer a higher payout just because they know we are on the case. However, as part of our commitment to our clients, we never represent the insurers.
The Dolman Law Group Advantage
Any property damage law firm could help you with an insurance dispute or filing your claim. However, we believe there are advantages of working with our team that not every law firm provides. Our team strives to make personal connections with every client. When you meet with our team and we agree to work together, you will receive your attorney's personal cell phone number.
You will have access to them any time you need them via phone, text, or email. You can get answers when you need them, gain peace of mind if you have concerns, or give them necessary information about your claim easily.
Our team works without charging our clients any upfront fees. We are a contingency fee firm. We use firm resources and experience to develop a strong case and seek the compensation you deserve based on your insurance coverage. We only charge attorney's fees for cases where we recover money for the client. You do not pay these fees if we do not win your case.
Types of House Damage Common in Clearwater, FL
Property damage can occur in many ways and with varying severity. The effects can range from a relatively minor headache that requires some repair or replacement of personal property to a total loss, temporary relocation, and rebuilding.
Common claims our team works on for clients with property damage include damage from:
Wind: High winds can cause damage on their own or by knocking down trees and tossing unsecured items into the air. Roof and siding damage is common in high winds, as are broken windows. Fallen trees or extreme winds during a hurricane or tornado can cause catastrophic damage.
Hail: Large hail, especially when paired with wind, can cause significant damage to roofs, make holes in siding, and break windows. It may penetrate a roof in severe cases.
Water damage: Water damage can occur in several ways. It may come when there is a hole in the roof or a window breaks. It can also happen from frozen or burst pipes or a leak from an appliance. It is important to note that your insurance policy likely classifies water damage and flooding differently.
Freezing: Clearwater only dips below freezing a few times a year, but the weather puts pipes at risk when it does. Freezing pipes can burst, leaving your house with standing water, ruined flooring, and other damage.
Fire: Fires often cause the most catastrophic damages. Not only do the heat and fire cause structural damage and destroy personal property, but the smoke and water damage may also be extensive. Firefighters may also need to make holes in the roof, tear out drywall, and cause other damage to ensure the fire is out.
Lightning: Lightning can damage electronics and appliances and even start fires. Sometimes, it knocks out several crucial systems at once, and you may need to relocate temporarily.
Theft: When someone breaks into your home or otherwise takes your personal property, it can feel very violating. Your insurance will cover the missing items and any damage to your home when they gained unauthorized access.
Vandalism: Vandals may intentionally damage your property by graffiti, destruction, and theft. Your insurance may cover the cost of repairs and replacement of broken items.
Other concerns: Other events could damage your home, including falling trees, car accidents, and more. Whether you have insurance coverage will depend on the policy terms. Our team can review your policy with you during your free case evaluation.
According to the Insurance Information Institute (III), the average homeowners insurance payout in recent years was $13,962. More claims resulted from wind and hail damage than any other cause, although the highest payout totals generally occurred after fires.
Statistics also show that annually an estimated:
One in 20 homes files a claim.
One in 35 homes has a wind or hail claim.
One in 60 homes has a water damage or freezing claim.
One in 385 homes has a fire or lightning claim.
One in 525 homes has a theft claim.
Common Forms of House Damage in Clearwater, Florida
Most wind, hail, or water claims result from thunderstorms, high winds, or hurricanes. Tornadoes are also possible.
Clearwater's location and topography also make some areas vulnerable to floods and sinkholes. However, these may be exclusions in a standard homeowners insurance policy. It is important to understand if you live in an area prone to either of these events before they occur to ensure you have the necessary coverage. Florida law requires some catastrophic ground cover collapse coverage, but this may not apply in all sinkhole cases.
A Clearwater House Damage Lawyer on Our Team Can Help You Determine Who Pays
Our Clearwater attorneys can review your homeowners insurance policy and any additional coverage you have to determine your options after a property damage incident. In general, most standard homeowners insurance policies have three types of covered losses:
Dwelling Repair
Your homeowners policy should cover the necessary repairs to your home up to the policy limits. This compensation could range from replacing a broken window to rebuilding the home. Homeowners insurance also covers damage to other structures on your policy, such as garages, sheds, decks, and fences. The policy terms can vary between your primary dwelling and any "outbuildings," though.
Personal Property Losses
When a fire or weather event damages your home, it often damages your possessions inside, too. This could include appliances, furniture, and personal property. Your insurance likely covers these possessions up to your policy limits. However, they will want you to provide an inventory of damaged items and value them according to your policy terms. This process is often frustrating and stressful for policyholders.
Most policies either cover the replacement cost of personal property or actual cash value. An actual cash value policy generally pays less because it considers depreciation. Our attorneys can explain this difference based on your policy and help you with your inventory.
Temporary Relocation Expenses
If you need to leave your home because of the severity of the damage, your insurance will cover some of your temporary relocation costs. This aid could include paying for a hotel room, renting an apartment, or finding another house to lease. Many policies also cover related expenses such as boarding a pet, commuting farther to work, and having to pay to do laundry.
Our team recommends keeping all your receipts during this time. We can help you determine which ones may be covered expenses based on your policy terms.
Exclusions
Unfortunately, some homeowners learn the hard way that their insurance does not cover all types of damage. Many exclude flood damage, storm surge from hurricanes, earthquakes, sinkholes, and landslides. Some may have special deductibles for hurricane damage, especially if you live in a vulnerable area near the coast. We recommend investing in additional coverage if your home may flood or there is an increased risk of sinkholes.
Sometimes, property damage occurs because of someone else's negligence or intentional bad behavior. In that event, your insurance company may pay for repairs or push you to hold the at-fault party responsible.
Examples could include:
A contractor or subcontractor who did poor sub-standard work
A trespasser who vandalized your home
A thief who stole your belongings
How you should act depends on your insurance policy terms, the circumstances, and more. We encourage you to reach out to our team and let us assess your property damage and next steps. Even if there are criminal charges against the party who damaged your home, an insurance payout may be the only option for repairs and replacement of your personal property.
How a Clearwater House Damage Attorney Helps Policyholders Get a Payout
When a property damage attorney from Dolman Law Group represents a client in Clearwater, our goal is to get their insurance company to pay them the money they deserve for home repairs, property replacement, and other covered expenses. We demand the compensation their policy terms promise and protect their right to this payout.
This may require us to:
Investigate the cause of the damage
Document the damage, repair expenses, and cost of property replacement
Handle all communication with the insurer
Ensure we meet any applicable deadlines
Navigate the appeals process if the insurer denies the claim
Sue the insurance company
Take additional steps to secure our client's payout
We can handle property damage claims from start to finish. Clients often call us before they file their claims or submit their documentation to their insurance companies. This is a good idea if you have significant losses or catastrophic damage. Many people successfully handle their insurance claims on their own, but this process is challenging and frustrating for many others.
We can take over the process and all communication with the insurance company, allowing you to focus on relocating, getting your family settled into a temporary home, and taking care of other necessary things. We can worry about the insurer and build the claim with your help according to your schedule.
Potential Roadblocks in Your House Damage Claim
Other clients connect with our team when they hit a roadblock in their case. Unfortunately, this is not unusual.
While each circumstance is different, this could occur when the insurer:
Refuses to discuss your claim
Denies your claim
Is rude or will not listen
Asks you to do something impossible, such as provide an inventory from before the event that does not exist
Has unreasonable delays in processing your claim
Does not offer a reasonable settlement
In any of these situations, our team can step in and take over your insurance claim. We know what it takes to convince the insurance company that you have a valid claim. You do not have to try to navigate this process with an unhelpful insurance adjuster on your own. Our team can advocate for your best interests and manage your property damage claim for you.
How Our Clearwater Attorneys Can Build Your House Damage Claim
Our attorneys build strong support for our client's claims, including investigating what happened and the damage that occurred. We understand how insurance companies try to limit how much they pay policyholders by underestimating repair costs, demanding they document every damaged item, and taking other steps to make it difficult to secure a fair recovery.
To this end, our attorneys help our clients show the actual cost of repairing their homes and replacing lost property.
This is possible by:
Getting estimates for repairs to your home
Helping them create an inventory of damaged or missing items
Valuing their damaged property
Collecting receipts to document temporary relocation expenses
Our attorneys can fight for the money you deserve based on your policy terms. We know how to handle the insurance companies and demand they work in good faith. If they act unreasonably, our team can sue in civil court. Florida law gives us up to five years to sue when an insurer refuses to pay what our client deserves in a property damage claim.
We do not sue in every case, but it could be necessary depending on the circumstances of your case. We also have other options we sometimes pursue to convince the insurer that they need to reconsider their denial or offer our client a better payout.
Our Lawyers Fight Property Damage Insurance Denials in Clearwater
Homeowners insurance providers do not always work with policyholders to help them get the money they need for repairs. Instead, they deny their claim and refuse to pay anything. If this happens to you, our team is here.
When an insurer denies a Clearwater house damage claim, they send the policyholder a denial notice. This is a written communication that officially denies the claim and lists the reason why. Our team can assess this notice and determine your next steps based on the reason the insurer gave.
Some reasons why insurers deny property damage claims include allegations that:
The policyholder missed the filing deadline set by their policy terms.
They did not pay all their premiums, so the insurer canceled the policy.
There is insufficient evidence to support the claim and payout.
The damage occurred as a result of a non-covered cause, such as flooding.
The property damage affected an undisclosed addition or improvement.
The property owner failed to limit further damage after the initial event.
The policyholder misrepresented what happened to the damage to their home.
Your Next Steps After Receiving a Denial
If you receive a denial notice from your insurance carrier, contact our team. Our initial consultations are free, and there is no obligation to hire our team. However, we can review your policy, denial, and facts of the case to help you. If we decide to work together, we can take immediate action on your case.
How Our House Damage Lawyers Can Handle Your Appeal
Whatever the next steps in your case following an appeal, we want you to know that you do not have to handle them alone.
Our attorneys are here to help:
Explain your policy and coverage as it applies to your claim
Determine why the insurance company denied your claim
Fight the denial as necessary
Navigate the appeals process
Provide evidence and documentation to the insurance company as needed
Our attorneys can secure the money you need to repair your home and replace your property even after the insurance company denies your claim. Let us take a look and assess your options. We can develop a plan to counter their denial and get your payout approved. If they refuse, we can take other steps, including bringing the case to trial when necessary.
Frequently Asked Questions (FAQs) for Our Clearwater House Damage Attorney
Our Dolman Law Group property damage team offers free consultations for those who suffered damage in a covered event and need help with their insurance claims. However, we understand you may be in the early stages of considering your options and need quick answers to your questions. For this reason, we included some of the questions we hear most commonly from our clients and general answers.
Do I Need a House Damage Lawyer?
Many homeowners file their house damage claims on their own without the help of an attorney. This process may go smoothly for you, and you could receive a fair offer and get started on the repairs right away. However, this is not always what happens. Insurance adjusters look out for their employers. They need to payout as little as possible while still satisfying the policy's terms.
If your insurer underestimates your repair costs or losses, refuses to consider some covered damages, or otherwise will not work with you to get you the money you need and deserve, an attorney can help.
When Should I Call an Attorney About My Claim?
Clients typically call our firm before they file their claim, when they hit a snag with the insurer, or after a claim denial. We can take over the handling of an insurance claim at any point in the process, so there is no reason to hesitate to call us.
Enlisting our help from the beginning may reduce your overall stress and allow you to direct your attention to more important things. We can handle your claim while you worry about taking care of your family, returning to work, and getting back into your home.
Calling on our team later means we can step in and fight the insurer when they misbehave or deny your claim. You can count on us to strive to protect your rights and get you the compensation you deserve based on your policy.
How Do I Know If My Policy Covers My Damage?
Our team members assess property damage insurance policies regularly. We can review your policy and coverage with you for free. We can determine if your policy covers the damage and losses you experienced and explain any deductibles or exclusions. We know how insurance companies work and can hold them accountable for the coverage included in your policy.
What Temporary Relocation Costs Does My Policy Cover?
If your home has significant damage after a fire or weather event, you may be unable to safely stay there until repairs are complete. Your homeowners insurance policy should pay for some of your temporary relocation costs when this happens. This could include hotel expenses, rent for an apartment, or other similar payments.
Other related expenses are also a part of most policies. They may take care of pet boarding expenses, laundry costs, commuting expenses, and more. Almost any cost you would not have if you could live at home may fall under this category.
Does It Matter What Caused My Clearwater House Damage?
Your insurance carrier will likely want clear documentation of the cause of your house damage. How specific this explanation needs to be will depend on the circumstances. For example, many insurers group wind and hail damage together. It may not be necessary to show hail damaged your roof instead of wind. However, they will want to know that it was not a hurricane.
Many people wonder if it matters if strong winds or a hurricane caused their damage. The truth is, it could. If a named hurricane caused property damage, your insurer may have special rules that apply. There may also be questions about federal funding and other support after a large-scale disaster such as a hurricane.
What Do I Need to Know About Separate Deductibles for Certain Coverage?
Some damage causes may have separate deductibles. If you have additional coverage for flooding, sinkholes, or earthquakes, this could have its own deductible. Hurricane coverage also often has a separate deductible. Instead of a flat-rate per incident, hurricane deductibles are often a percentage of the value of the property. This is common in hurricane-prone coastal areas.
Your policies should clearly outline which perils have separate deductibles and what they are. Our attorneys can explain this to you in more detail based on your policy terms.
How Long Before I Can Return Home?
How long house damage keeps you out of your home will depend greatly on the type and severity of the damage. In some cases, when there is minor damage, you may be able to remain at home throughout the insurance claims and repair process. For example, repairs to a broken window are often quick and easy. Besides boarding up the window, there may not be any other issues with remaining in your home until the repairs are complete.
When there is catastrophic damage, it could take a year to two years to repair or rebuild your home. When a hurricane or tornado damages many homes nearby, it can cause significant delays with insurance companies and contractors. This could mean living in a temporary location for even longer.
What Is a Home Damage Claim Denial?
When an insurance company refuses to cover damage, this is a claim denial. While this seems like a final decision, there is generally an option for challenging or appealing it. This could require additional evidence to show them the cause of your losses, for example.
Unfortunately, home damage claims denials are common. Insurers may refuse to pay your property damage claim for many reasons. While a few of these reasons may be legitimate, policyholders can challenge most of them. Our team knows how this process works and the documentation necessary to win an appeal. We help our clients handle this, navigating the process on their behalf.
How Do I Pay a House Damage Lawyer?
At Dolman Law Group, our attorneys work based on contingency fees. We do not charge hourly rates, retainers, or anything else up front. Our attorneys get paid a percentage of the payout they recover in each case. This arrangement means you will never pay us attorney's fees unless we win compensation in your case.
We can explain more about how it works during your initial consultation with our team. We want to ensure you understand and are comfortable with our fees before you sign a contract for representation. We are happy to answer any questions you have about this topic.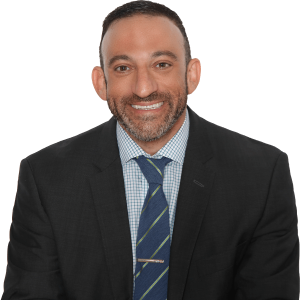 Discuss Your Legal Options With a Clearwater House Damage Attorney
At Dolman Law Group, a Clearwater house damage lawyer from our team can help you pursue and recover compensation after your home sustains minor, serious, or catastrophic damage. We can assess the damage, review your insurance coverage, and help you document your expenses and losses. Let our team file your house damage claim and fight for the coverage available for repairs and other covered losses.
Contact us at (727) 451-6900 today to get your free case review with our team. We know how stressful things are right now. Let us help you with your insurance claims.
Dolman Law Group Accident Injury Lawyers, PA
800 N Belcher Rd
Clearwater, FL 33765
Phone: (727) 451-6900