Clearwater Family Law Attorneys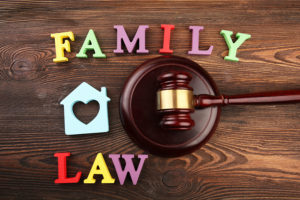 Family law matters can be emotional and stressful, as they involve what is often most important to you – your family relationships. At Dolman Law Group, our Clearwater, Florida attorneys help to resolve a wide range of family law issues and disputes, including the following:
Divorce – Deciding to end your marriage is not only emotionally trying, but also require resolving a number of legal issues in a divorce, including property division, child custody, and support. Our attorneys will guide you through this process in the most favorable and efficient way possible.
Child custody – At Dolman Law Group, we know how important your relationship with your children is in your life. We will protect your right to spend time with your child and to be involved in important decisions in their life.
Child support – Whether you are the parent paying or receiving child support, ensuring that a support order is fair is critical to your financial situation.
Alimony – If you require spousal support to get on your feet after a divorce, we will stand up for your right to receive an award. On the other hand, if your spouse is wrongfully demanding spousal support that they do not need, we will present evidence to fight against their request.
Modifications – After a child custody, child support, or spousal support judgment is issued by the court, circumstances can change that render the initial order unreasonable or even unfeasible. Our attorneys can help you obtain a modification of an order or fight against an unnecessary modification requested by another party.
Prenuptial agreements – Prenuptial agreements can be very important to protect the rights of individuals who are getting married. If one or more spouses has significant wealth, business interests, children from another marriage, or other circumstances, we can discuss whether a prenuptial agreement is right for you.
Adoptions – Adopting a child is an exciting milestone, however, it also involves many legal requirements and risks. Our law firm will help to facilitate a smooth adoption process so that you can begin your life with your new family. We can also assist with stepparent or grandparent adoptions.
Paternity – If you are the father of a child, establishing paternity is important so you can obtain the right to see your child. If you are the mother of a child, establishing paternity can help ensure you receive the child support you need to cover your child's needs.
Domestic violence – Being the victim of domestic violence is frightening and your first priority should be to keep yourself and your children safe. Our attorneys are here to help you 24/7 to ensure your safety in the days to come, as well as handle any ancillary issues stemming from the incident.
Restraining orders – If you fear for the safety of you or your children, our lawyers can help you obtain a restraining order to put in place important legal protections.
Call Our Clearwater Florida Family Law Lawyers for More Information Today
The above are only some examples of the many family law cases we handle at Dolman Law Group in Clearwater, Florida. If you would like to discuss a possible case, call our experienced family law attorneys today for help.